The SteelSeries Arctis 7 headset is the 3rd in the line of one of SteelSeries' best premium gaming headsets yet. There are three Arctis headsets in the series, Arctis 3, 5 and 7, each of which get exponentially better. While the Arctis 3 and 5 are exceptional headsets, the Arctis 7 is the pinnacle of what the Arctis series has to offer. It comes with all the goods that the Arctis 3 and 5 offered, plus a bunch more features and upgrades that really set the Arctis 7 apart.
What is it that makes the Arctis series stand out? With Arctis, SteelSeries is breaking the mold of over-the-top headphones that under-deliver in the audio department. The Arctis 7 is a high-performance headset with a quality build and designed for long term comfort and use. It's the perfect example of professional quality equipment at a mid-range price, with features that are actually useful. While all of the SteelSeries Arctis headsets are outstanding, we're here to take a closer look at what really sets the Arctis 7 apart from its predecessors.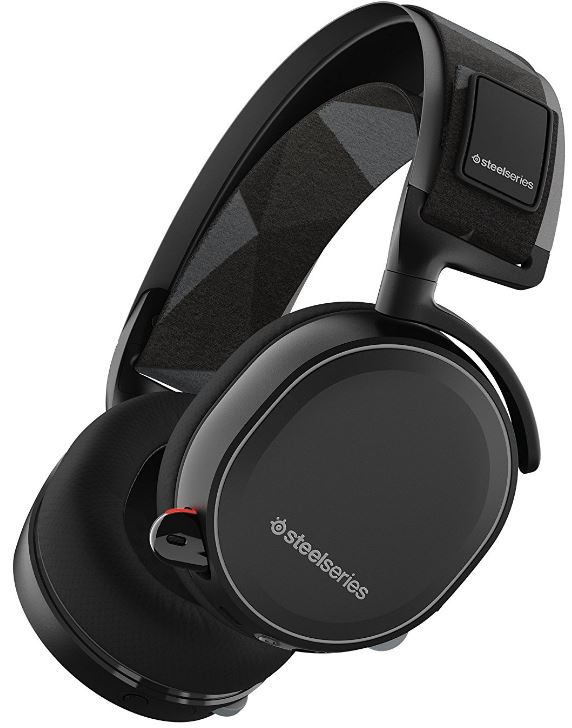 First Look
The Arctis 7 is very similar in design to the Arctis 3 and 5. It has a dialed down look that appeals to both the professional and the gamer. It comes with a cool light up feature that nods to the flashy gamer headset style without hurtling you back to 2008. Yet the Arctis 7 is sleek, with rounded edges that give it a look that isn't harsh, but still demands to be taken seriously. The headband has the familiar ski goggle suspension characteristic of all the Arctis headsets, but the 7 features a full wrap design that is longer for increased comfort and bonus style points.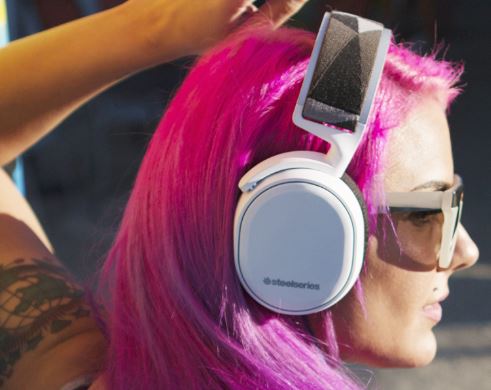 The mic is same as the Arctis 3 and 5. It's retractable and tucks away nicely in the ear cup for times when you're not using it. Additionally, it illuminates, making it easy to locate when it's time to pull it out. It has a slim design and is lightweight and easily maneuverable.
All the controls on the Arctis 7 are a simple hand gesture away, located on the ear cups. You can control volume, mute and mic activation all within hands reach. You also have easy access to the USB and audio jack, which are also located on the ear cups.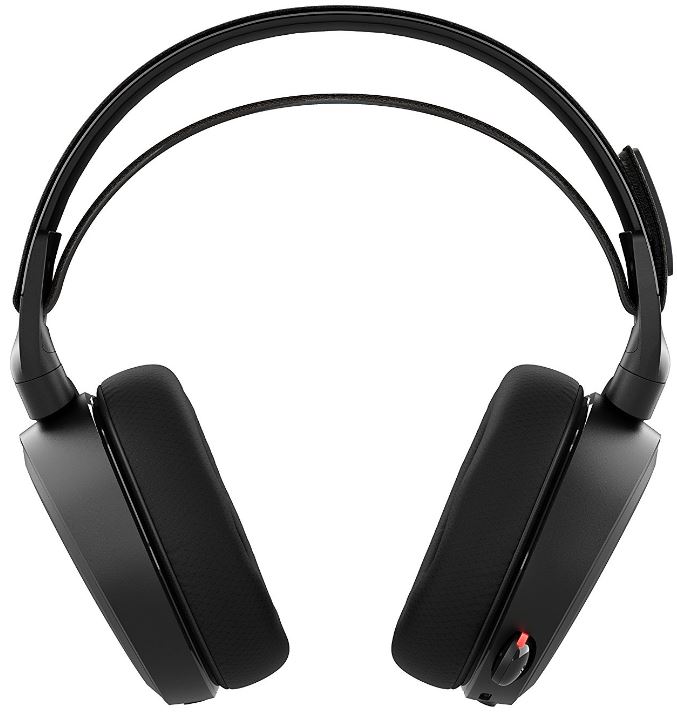 Build Quality
The Arctis 7 definitely boasts the highest build quality of all the Arctis series. Rather than durable plastic, it's built from lightweight steel alloy, making it able to handle more wear and tear than the Arctis 3 or 5. The steel alloy provides more strength than any durable plastic, so your headset will last longer and be much less prone to damage.
The Arctis 7 headset can withstand any at home use, but is also built to travel. The retractable mic makes the headset easy to store when travelling between tournaments or LAN parties. Because it retracts safely right into the ear cup, you can rest assured that the mic won't break off during travel.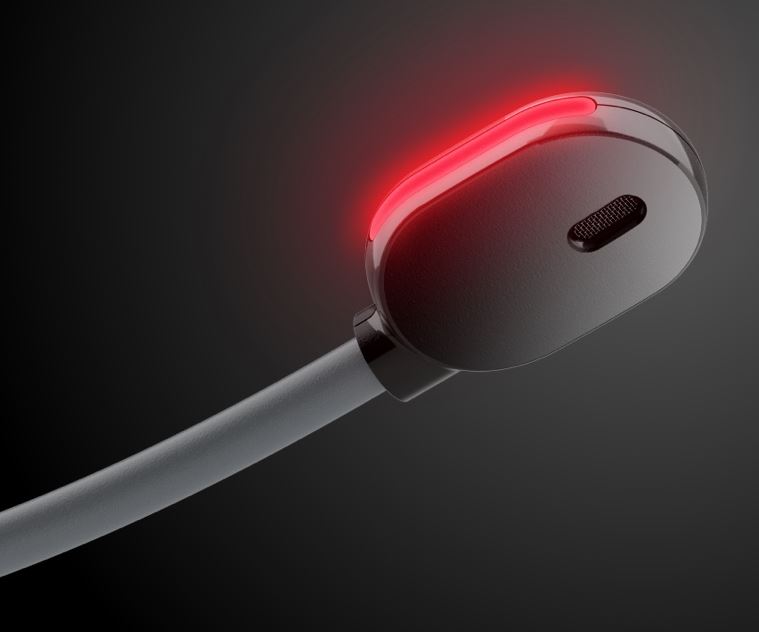 As for the ear cushions, they're designed with durable material that can withstand wear and tear far better than most fabric ear cushions. You can tell by feeling the fabric that it won't pill or shred like most fabric options. Plus, since it's designed to be breathable, it's not subject to the same sweat-stain wear that most fabric ear pads are. Overall, this headset includes some great improvements over its predecessors, and is miles above the many competing mid-range brands.
Sound Quality
The sound quality is always the best measure of a good headset. Thankfully, SteelSeries doesn't make their headsets all about looks. The sound quality of the Arctis 7 is exceptional for a mid-range gaming headset, and that has to do with the combination of quality materials and advanced technology that SteelSeries included to optimize the audio experience.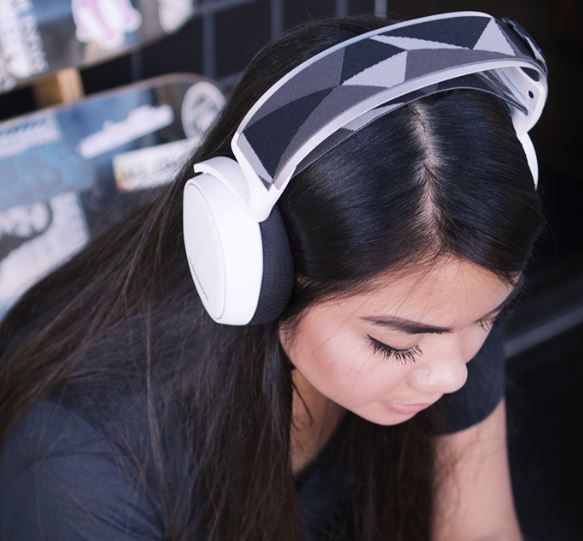 The Arctis 7s are built with S1 audio drivers that are able to deliver the most balanced soundscape with astounding clarity. The treble is crisp and sharp while the bass is deep and roaring. Plus, you don't miss out on the mid-range frequencies, which can mean the difference between a loss and a victory.
Also included is the DTS Headphone:X 7.1 Surround Sound technology. This technology brings all the sound quality delivered by the driver and produces and immersive 3D surround sound environment, so you're not just hearing the game, you're practically living it. The only minor downside is that this surround sound feature only works with Windows 7 and up, but by this stage most users should be operating on at least Windows 7 to get the most out of their gaming experience.
The sound quality of the mic is no disappointment either. Like the Arctis 3 and 5, the Arctis 7 ClearCast mic offers proprietary bidirectional design that provides unmatched sound clarity and complete background noise cancellation. This is another audio feature that can give you just the edge you need to keep your game performance at its peak.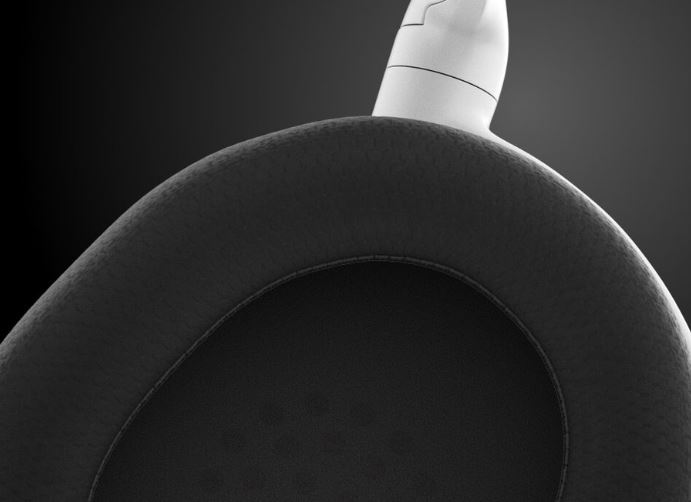 Comfort
Serious gamers know how important a comfortable headset is, and if you're a beginner, you don't want to learn that lesson the hard way. The Arctis 7 is an exceptionally comfortable headset for its price range. The lightweight steel alloy not only provides durability, but is also so lightweight that you can wear the headset for hours on end without even realizing they're there.
The AirWeave ear cushions might be the most comfortable fabric ear pads you can find. Inspired by the fabrics found in athletic clothing, the AirWeave ear pads offer the most breathability and moisture control you can find in an earpad. They reduce sweat and moisture to a bare minimum and allow you to stay dry and comfortable for the entire duration of your headset use.
If you have used headsets with suspension bands in the past, there's hardly any need to tell you how comfortable they are. Unlike fixed headbands, the elastic ski goggle suspension headband provides an exact fit to the contours of your head. There are no pressure points to distract or bother you during use. The suspension band also provides weight distribution that keeps as much weight off your head as possible. You can wear the Arctis 7 headset for as long as you need, without any soreness or fatigue weighing you down. It's specifically designed for extended, comfortable use.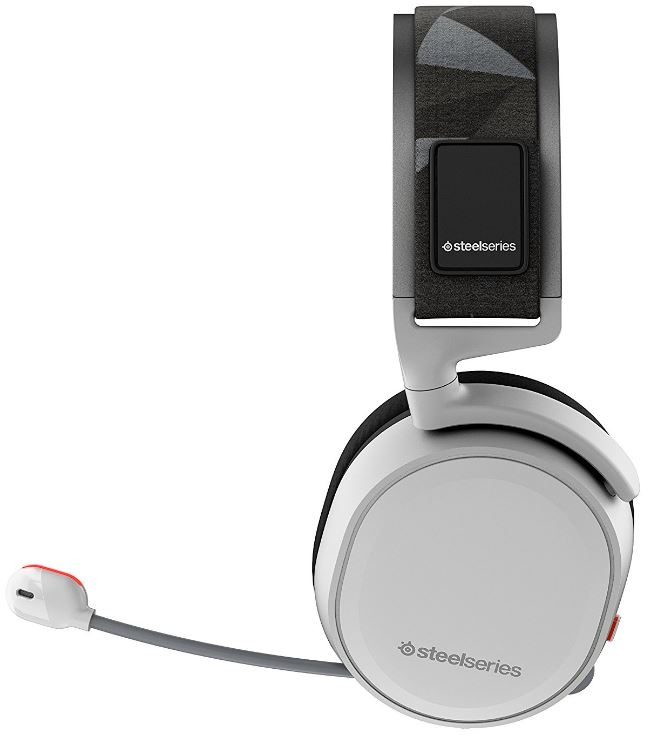 Functionality
One of the most frustrating things about finding a good mid-range headset is that so many brands provide features that are solely aesthetic. In this sense, the Arctis 7 headset stands on its own. SteelSeries was sure to include features that gamers can benefit from and actually see where their money went. For starters, the Arctis 7 has multi-platform functionality, so you can play your headset on any platform and take it with you wherever you go. This is just one more feature that makes it perfect for travelling users.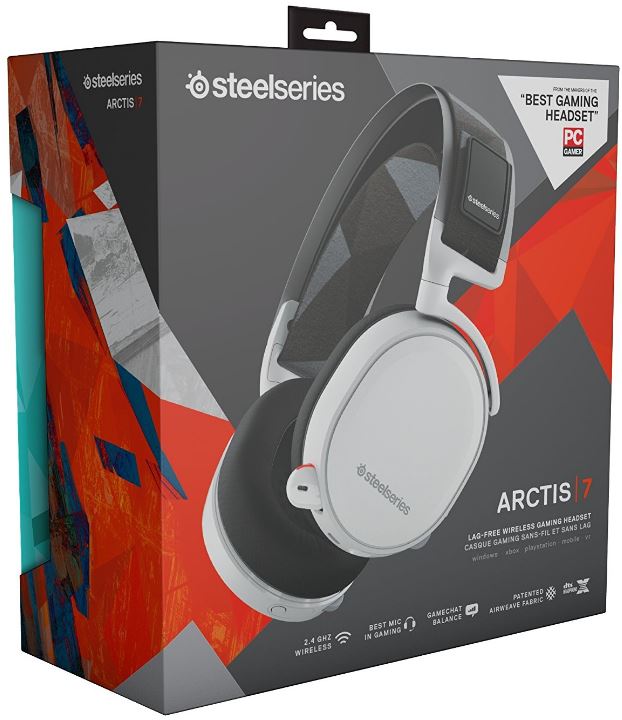 Plus, in the Arctis 7, SteelSeries amped up the audio with lag-free wireless audio technology. The no-lag feature prevents any and all lag, another one of the many ways the Arctis 7 will give you an automatic advantage over your opponents during gameplay. Plus, it comes with On-ear ChatMix Dial so you can optimize your volumes between chat and gameplay.
The Arctis 7 has a rechargeable battery that allows you to use the headset wirelessly for up to 15 hours. This feature is perfect for on the go users, or those who simply prefer the hassle-free advantage of wireless connectivity. When you include all the audio technology crammed into it, you can see this is a highly functional headset that has so much more to offer than just flashing lights and an obnoxious design.
Value
The Arctis 7 is a mid-range headset that has way more to offer than most mid-range brands. In a market dominated by aesthetics and unnecessarily flashy designs, SteelSeries stands out as a brand that delivers in quality where it matters. This factor alone more than justifies its price tag, which is actually astonishingly comparable to headsets that offer half of what the Arctis 7 does.
The Arctis 7 is the most expensive of the Arctis headsets, but you get a lot for your money. It's the most durable and functional headset of the Arctis Series, with a price tag that really isn't that much higher than its predecessor models considering the improvements.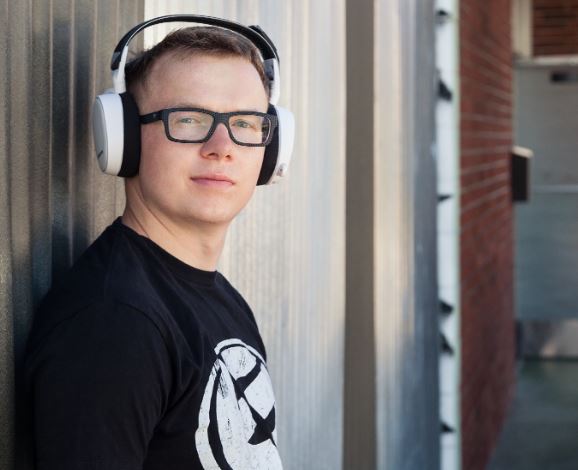 Final Thoughts
SteelSeries has a niche for building headsets used by real professionals, and the Arctis 7 is testament to that. With it, you essentially get a professional quality headset at a mid-range price. That makes the headset perfect for serious gamers, as well as new gamers who want to steadily improve their game with gear that they won't outgrow, and that will last them.
Meet Derek, "TechGuru," a 34-year-old technology enthusiast with a deep passion for tech innovations. With extensive experience, he specializes in gaming hardware and software, and has expertise in gadgets, custom PCs, and audio.
Besides writing about tech and reviewing new products, Derek enjoys traveling, hiking, and photography. Committed to keeping up with the latest industry trends, he aims to guide readers in making informed tech decisions.