When it comes to audio gear, there seems to be a non-stop stream of portable speakers coming from every direction. Well established brands are adding them to their list of specialties, while entirely new brands are coming out with their own unique models. It can be difficult for brands to stand out in such a competitive market. It seems they either need a unique spin, or some seriously impressive branding if they want to make a splash.

If you haven't yet heard of KEF, we highly recommend you familiarize yourself. They may not hold the same instantaneous recognition as brands like Apple and Bang&Olufsen, but they are certainly cut from the same cloth. KEF follows the same trend of making products that look and perform on an extremely high level. If you don't already know it, their claim to fame is the $200,000 Muon Loudspeaker, and yes, it sounds as good as the price tag suggests.
The KEF Porsche Design GRAVITY ONE Bluetooth Speaker holds the same high standards of other KEF products, but without the premium price tag. This is their high end, yet affordable, entrance to the Bluetooth speaker world. Let's put it to the test and see how it performs.
First Look
KEF says the Gravity One is a speaker "designed for sophisticated executives", and it certainly looks that way. It's dimensions are 2.5 x 8.5 x 2.2 inches and it weighs only 1.7 lbs. It's rather light once you consider its high quality assembly, both inside and out. This speaker sits beautifully on a desk, but is easy to move around between the office and living room. It is larger than some portable speakers on the market, but that is often a sign of higher all around quality. A larger speaker can deliver bigger, more powerful sound. So while you might not want to take this speaker on a trip to the lake, it's honestly too precious a product to do so anyway.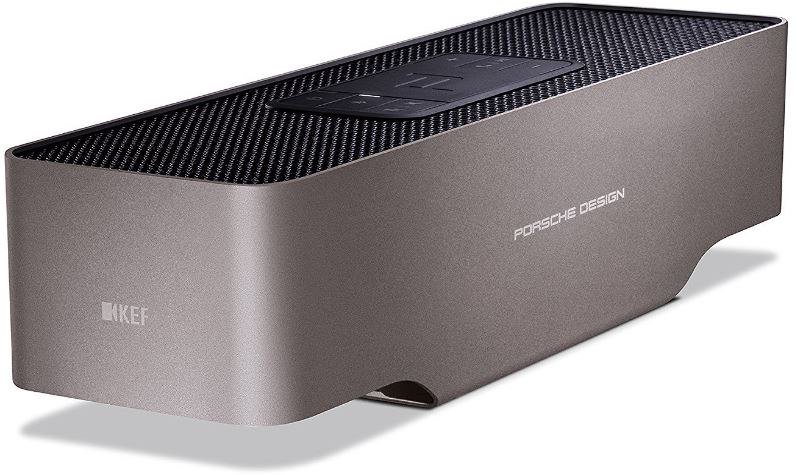 Aesthetically, it is definitely the Porsche of portable speakers. However, the Gravity One is not all looks. The layout is user friendly and functional. The basic controls including power, volume control, Bluetooth, Pause/Play and Speaker/Mic are conveniently located on the top. It also comes with a charging port for your phone, and is compatible with most USBs.
Build Quality
Keeping up with standards that both KEF and Porsche Design have set for themselves, you can expect nothing less than an exceptional build quality. It all starts with the materials.
The speaker is made of a single, uniform piece of aluminum. There are two key benefits to this. First, the speaker can withstand bumps, scratches, and impacts. Secondly, there are no weak spots in the design that can crack or come apart.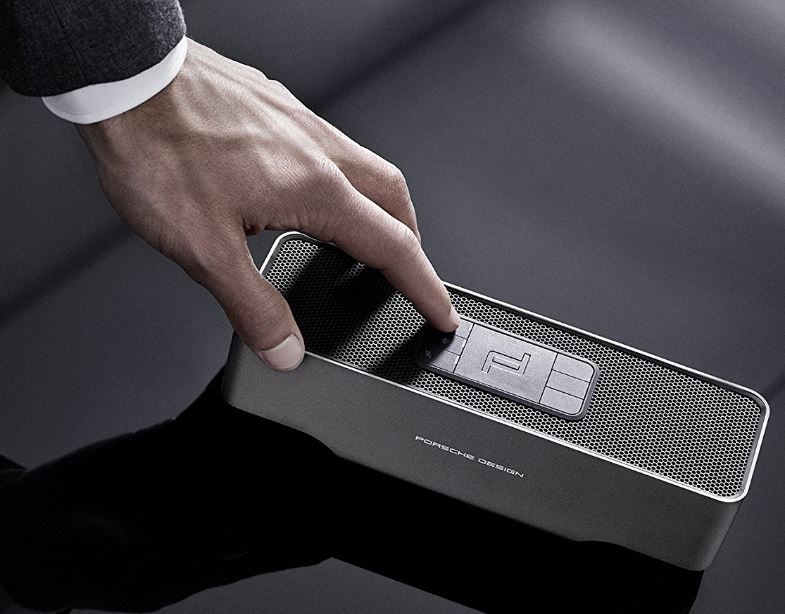 The titanium finish is another excellent touch. Not only does it give a luxurious appeal to the speaker, but it also makes the product strong. Titanium widely known to be one of the strongest metals. The titanium coating underscores the strength of the already impressive aluminum body. It propels the speaker from simply well made to bulletproof. The grille is also very sturdy, and the buttons feel solid and purposeful when pressed. There are no concerning tilts or clicks of the buttons, just solid movement and sound that reflects a quality build.
As expected, craftsmanship appears to have been a high priority in the construction of the Gravity One. The moment you touch it, you can tell it was built to last. Furthermore, KEF and Porsche Design managed to deliver all of this in a product that looks exquisite. Fortunately, looks and build quality aren't the only things it has going for it.
Sound Quality
With 55 years of Hi-Fi experience under their belts, the audio quality is where KEF really gets to show off. If you think Bose is the only company bringing genuinely large sound to small speakers, think again. KEF is unarguably one of the best out there, even against Bose. They wanted to make their mark on the portable audio world, and the Gravity One was the perfect way for them to do that.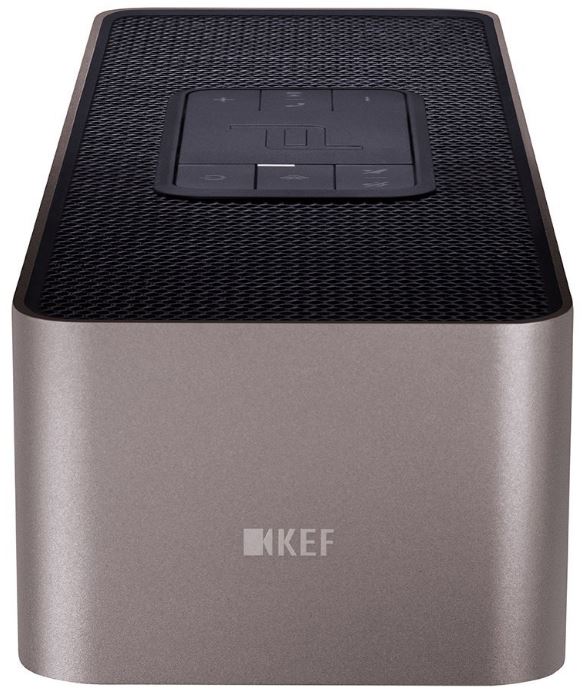 It's packed with sound enhancing technology to bring you the best possible wireless speaker experience. Most notably, it boasts Uni-Q driver technology. Uni-Q is a unique driver sound derived directly from KEF's award winning MUON speaker. If you're familiar with those speakers, hardly anything more needs to be said. They are among the best in the world. With the help of Uni-Q, the Gravity One offers the best sound reproduction possible. It gives you spacious 360-degree audio immersion that enhances your listening experience no matter where you sit in the room.
The Uni-Q technology is complimented by the Gravity One's twin bass radiators. The low bass frequencies are utterly thunderous, without distracting distortion or noise. The bass is tight and clean, the trebles are crisp and feather-light, while the mid-ranges expel a demanding yet soft presence. Together they perfectly complete the impressive soundscape of the Gravity One.

As with any wireless speaker, it can be difficult to obtain CD-quality sound over wireless audio transmission. Technology is continuously emerging to improve wireless audio, and reduce loss and distortion to a minimum. Not surprisingly, KEF included Bluetooth Qualcomm aptX to optimize listeners' wireless audio experience. The results are the highest quality wireless audio that only the most committed audiophile might be capable of differentiating.  Overall, the sound delivered by the Gravity One is some of the best and most immersive that you'll get from a portable wireless speaker.
Functionality
Portable, wireless speakers are inherently some of the most functional speakers on the market. They allow you take your music anywhere, and keep setup to a bare minimum. With most top quality speakers, it is required you commit some time to setting up your cables and positioning your speakers in the optimal location in a room. The Gravity One Bluetooth speaker self optimizes by delivering immersive, 360-degree sound quality regardless of where you place the speaker. Plus, setup is as easy as using your Bluetooth or USB cable.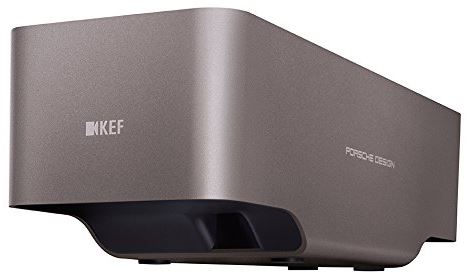 Not only can the speakers be used for music, but they come with a mic function that allows you to make and take phone calls with ease. Since wireless speakers work closely with your phone, it is an extremely convenient addition to be able to manage phone calls through your speakers as well. All of these functions, between Bluetooth and mic activation, are easily controlled with the click of a button. All commands are located right on top of the speaker for seamless transition between music and phone calls.
Furthermore, the Gravity One can even charge your phone. Simply plug your phone in through the USB port and your phone will start charging. This simple yet extremely handy feature is one that is all too often overlooked by portable speaker developers. Finally, it boasts a full 10 hours of battery life on a single charge, which is outstanding when you discover the sound quality it delivers. Overall, this speaker is sincerely everything you'd want from a portable wireless speaker and more.
Value
In a nutshell, the KEF Porsche Design GRAVITY ONE Bluetooth Speaker is wildly affordable for its caliber. Between the audio mastery of KEF and the high quality design genius of Porsche Design, it's a masterpiece in the portable speaker market. It delivers immersive, crystal clear audio and is built with top quality materials. It's a stylish speaker that looks fit for a CEO, yet something anyone could enjoy the luxury of having. Despite KEF and Porsche Design's prestigious standing and history of delivering premium quality products, their collaborative product has been marketed at a shockingly affordable price.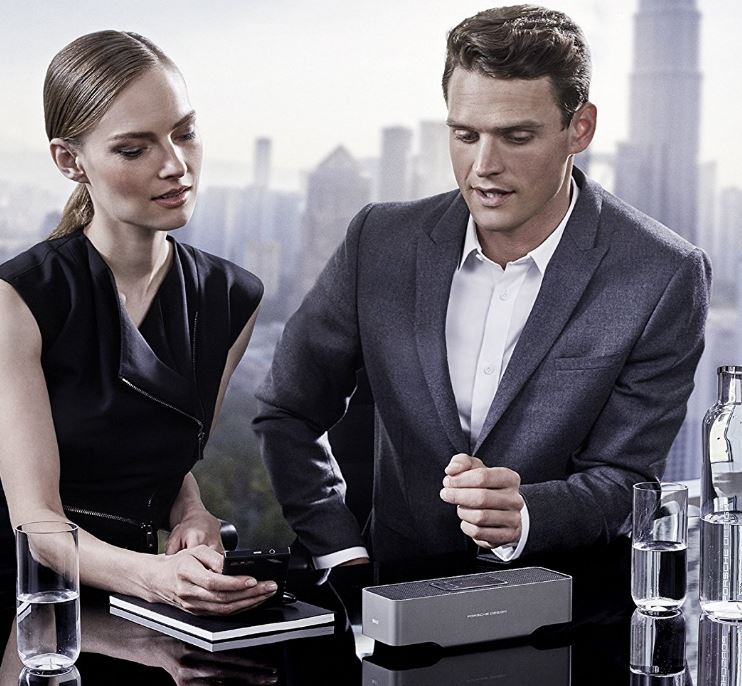 What KEF and Porsche Design have accomplished with the Gravity One is essentially the perfect portable speaker – premium quality with a mid-range price tag. This makes it almost impossible to understate the value it. Unless you are specifically looking for a dirt cheap speaker you can throw in your beach bag, we seriously recommend you consider it as the next addition to your audio collection. If you're an established fan of portable speakers, it's quite possibly the pinnacle of that market. If you are new to the portable speaker market, do yourself a favor and start at the top.
Should I Buy The GRAVITY ONE Bluetooth Speaker?
Whether you are a full time audiophile or simply a music lover, anyone can get behind KEF and Porsche Design's Gravity One Bluetooth speaker. It's difficult to find any flaws in it whatsoever, making it one of the best in this form factor. In spite of the inherent limitations with portable audio, so much has been done to compensate for these flaws. Even if you pick the speaker apart and discover any minor fallbacks, its price leaves with virtually no deterrents. For those not yet familiar with KEF, the Gravity One can only be described as the Macbook Pro of portable speakers.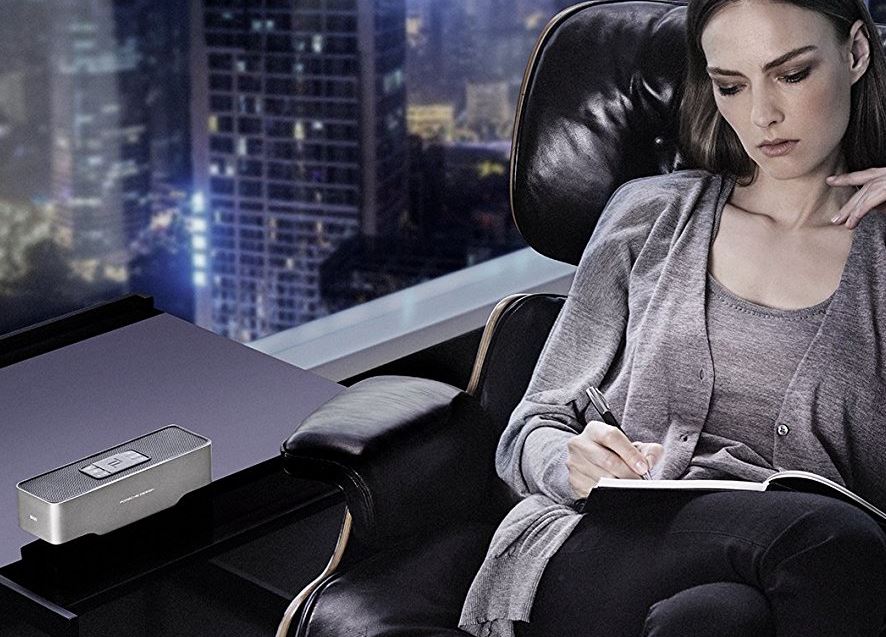 If you have been in the market for a portable speaker for a while, it could easily be your resting point. If you have yet to invest in a portable speaker, the Gravity One would probably give you an unjust expectation of what a portable speaker should be. It's a speaker with exceptional audio worthy of the KEF name, phenomenal build quality worthy of Porsche Design, and comes at a remarkable price.