Bluetooth speakers are some of the most popular audio products on the market right now. If you've been shopping around, you may have noticed that every manufacturer wants to cash in on the trend. Unfortunately, designing a good Bluetooth speaker comes a set of challenges. Wireless transmission can diminish sound quality, and the form factor makes it difficult to create good audio response. Combined with the tough competition, it's certainly one rough market.
Fortunately for Bose, they are one of the most trusted and established brands. Bose has continuously impressed in the past with their Bluetooth speakers. Today, we're excited to be reviewing the latest model, the SoundLink Color II. The original SoundLink Color has come to be known for adding a little spunk to their polished lineup of premium products, and now they're going to run with it. The SoundLink Color is one of Bose's most widely appealing products, and it comes as no surprise that they have finally released a follow up.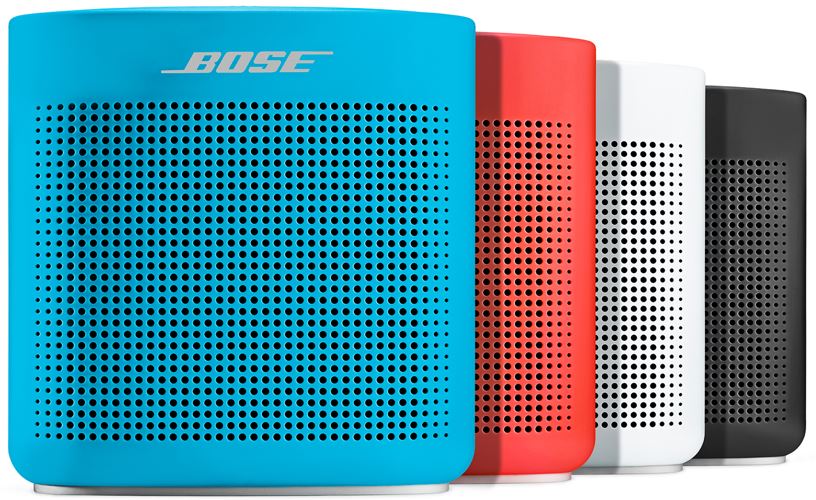 First Look
At first glance, the SoundLink Color II Bluetooth Speaker looks quite similar in appearance to the older model. If you look closer, you'll notice that Bose has made some minor visual updates that make the speaker seem a little more mature. They've removed a few of the more playful elements, such as the rubber bumper, in order to give it a sleeker look.
Of course, Bose didn't get rid of all the fun elements that the SoundLink color is known for. The first thing you'll notice is the vibrant, catchy hues it's available in. You can choose from Aquatic Blue, Coral Red, Polar White and Soft Black. The color options are unique enough to stand out as new additions to the Bose family, but still just as vibrant as the originals.
The SoundLink Color II weighs just over a pound, making it easy to carry around. Although a plastic build has a reputation for being cheap, Bose took time to ensure that it still felt like a premium product. The soft silicone finish really adds to the effect.
The speaker is an elevated version of the first SoundLink Color, with simplicity at the forefront of the design. It comes with both a front and back grille, the latter of which is used to enhance the bass frequencies. All the controls are easily accessible from the top of the speaker, just like on the previous model. While it may look quite simple in design from the outside, there is a pleasant surprise waiting for you under the hood.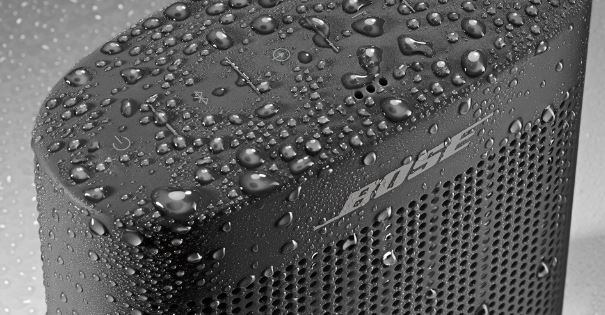 Build Quality
If you have used the original SoundLink Color, you know how incredibly durable this speaker is. With the SoundLink Color II, Bose has somehow stepped it up a notch. Bose says this speaker is "ready for life", and they're clearly referring to the amped-up structural features of it. It's marine-tested, drop-tested, UV-tested, and in their words, "simplicity-tested".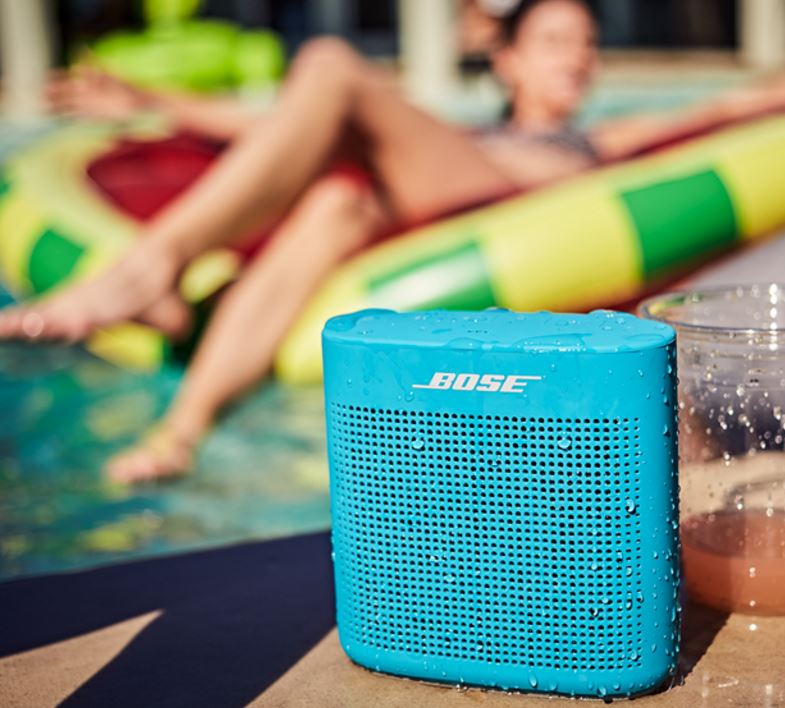 This biggest change is the fact that it's now water resistant. The entire thing has been redesigned, ensuring a perfect seal between the electronics inside and the environment outside. Part of this is from the upgraded drivers. Not only do they pack a little more audio punch, but they're able to resist moisture that may enter from the grill. The plastic casing has been completely redesigned to remove any weak spots, ensuring that this is a speaker you can own for years.
The UV resistant plastic may not seem like a big deal at first, but consider any of the older electronics you have in your home. Over time, these things tend to fade and discolor until they become one seriously unattractive piece of equipment. The SoundLink Color II is designed to be used anywhere, both indoors and out. With the UV resistant case, you'll be sure that it always looks just as bright and cheerful as the day you brought it home.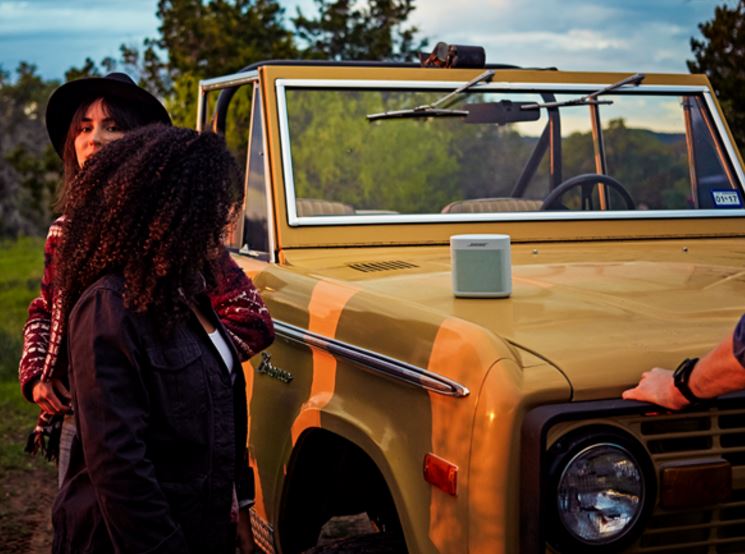 Sound Quality
The SoundLink line is known for providing big sound in a small package. While the audio quality is comparable to its predecessor, there are a few tasteful upgrades that we certainly enjoyed. The SoundLink Color II places an emphasis on heavy lows – it has a hard hitting, solid, pounding bass that is shocking to hear from such a tiny package.
Bose has always been known to offer an immersive sound experience. Even though the sound is coming from a single compact unit, you'll feel as if you've being enveloped in music from all around you. This feature is possible thanks to creative driver positioning and two passive radiators that are located on the back of the speaker. Instead of directing the sound in one direction, it's radiating from this portable speaker for listeners everywhere to enjoy.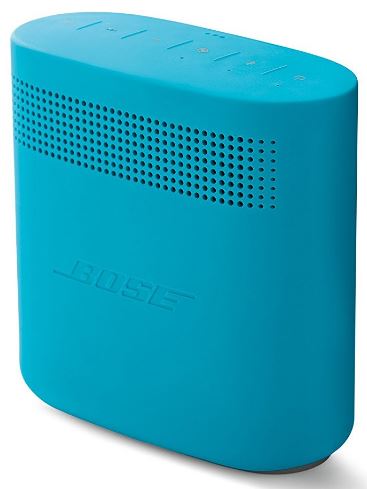 Although there is heavy emphasis on the bass, you still get to enjoy crystal clear highs and a milky midrange. Inside the speaker are several different drivers, each of which operate in harmony to create the full music experience. The treble is crisp and light, while the vocal frequencies balance out the whole soundscape with smooth precision.
Each of the drivers are carefully balanced as to not interfere with one another. This way, they can pump out sound while keeping distortion and vibration to a minimum. If you were pleased with the sound quality of the SoundLink Color, you will definitely like the SoundLink Color II. The speaker may not be completely different from the previous model, but the tasteful updates certainly gave it a more refined quality.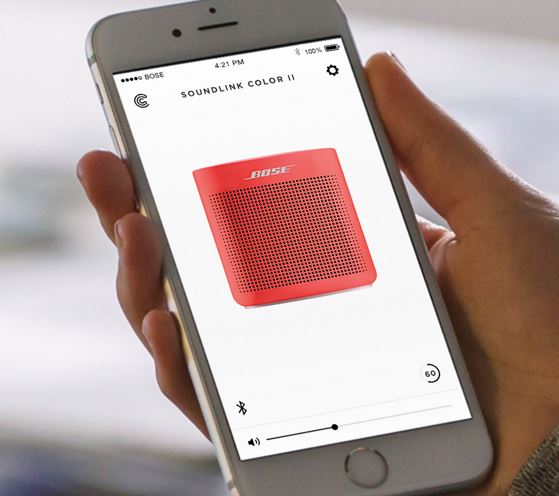 Functionality
Everyone can appreciate how handy a Bluetooth speaker is. They allow you to take your music anywhere, perfectly complementing our trending mobile lifestyle. With the rise of music programs like Spotify, portable audio has become essential. What puts the Bose SoundLink II a cut above the rest is its advanced Bluetooth audio compression. It's able to stream music directly from your phone without any loss or distortion that comes with cheap compression technologies.
The standardized Micro-USB charging port is a great feature to find. You'll always be able to grab some juice when you need it, and there will be no reason to worry about lost or stolen cables. In this case, they're easy to find and replace.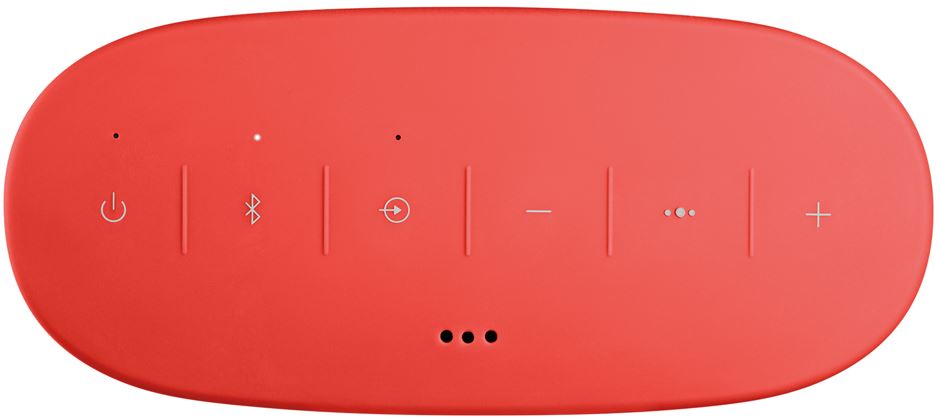 The speaker gives you the full range of controls on top. You can change the volume with the touch of a button, just like any other speaker. But when you're using Bluetooth, the pause button will actually communicate with your phone to stop the track. Other speakers simply disable the sound until you hit play, causing you to miss some of the music.
Value
In our eyes, value is about finding a balance between functionality and cost. For some people, price is the primary factor in any purchase. They may be completely satisfied with a speaker that produces boring, flat audio and long as they got a good deal. But once you've heard premium audio, you'll never be able to go back.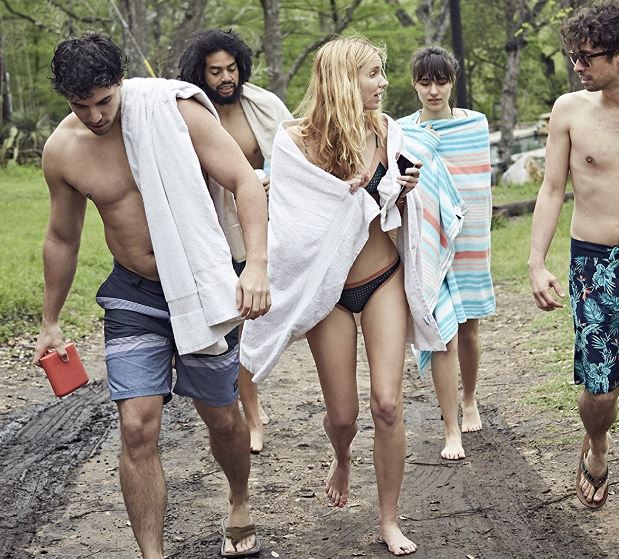 With the SoundLink Color II, Bose delivers all the benefits of life-proof, durable, portable speaker without making any sacrifices to sound quality. While it isn't the cheapest Bluetooth speaker on the market, it's still very affordable compared to most of the premium offerings. Considering that Bose gives you access to their impressive audio technology for a fraction of the price, we think it's safe to say that you won't find a better deal.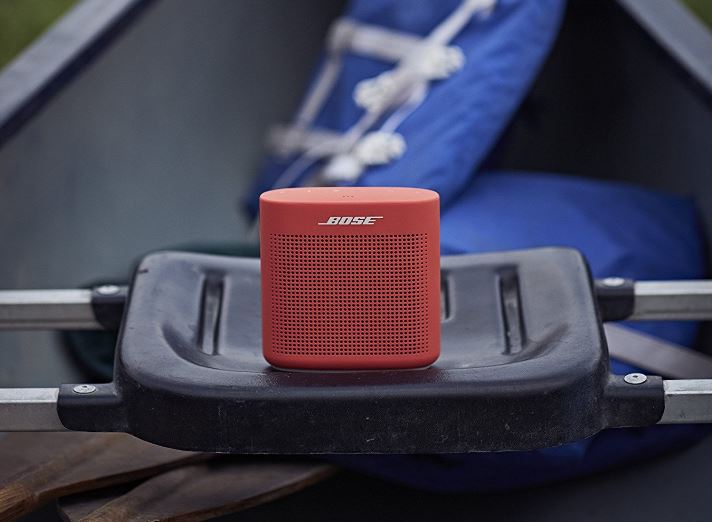 Should I Buy the Bose SoundLink Color II?
There's a good reason why the SoundLink Color had established itself as one of the most popular Bluetooth speakers of all time. For the price, it's the best on the market. With the new SoundLink Color II, Bose has taken everything that was great about the original and improved it. First and foremost, you've got a speaker that has excellent sound quality. It's clear, powerful, pervasive, and most importantly enjoyable. The speaker is simple in concept, but easy to use. It's durable enough that you can use it however you want, whenever you want. All that remains is one lingering question – what more could you ask for?
If you already own the original SoundLink, it might not be a worthy upgrade. The waterproofing is definitely a nice feature, but all the others feel a bit more like touchups rather than upgrades.
If you're stuck with another speaker, we'd highly recommend that you give the SoundLink II a try. Once you see what's possible from such a compact little speaker, you'll wonder how you accepted it any other way.
Meet Derek, "TechGuru," a 34-year-old technology enthusiast with a deep passion for tech innovations. With extensive experience, he specializes in gaming hardware and software, and has expertise in gadgets, custom PCs, and audio.
Besides writing about tech and reviewing new products, Derek enjoys traveling, hiking, and photography. Committed to keeping up with the latest industry trends, he aims to guide readers in making informed tech decisions.