Digital cameras today are nothing like they were just a decade ago, now providing advantages that many of us would have only dreamed possible.
Some of the amazing developments that have happened with this technology include vast improvements in superior hardware that allows us to take HD photos and video in adverse conditions. They also now incorporate the use of smart software and incredibly fast processors that allow a small camera to utilize many different advanced features at once.
The result of this has been a huge amount of digital cameras with vastly changing qualities and abilities in the areas of performance and ease of use.
Since these two qualities are so prominent with a camera like the new Canon PowerShot G7 X Mark II and so many others, we're going to weight our evaluation of it very heavily on them in this review, so that you can form a clear and accurate opinion.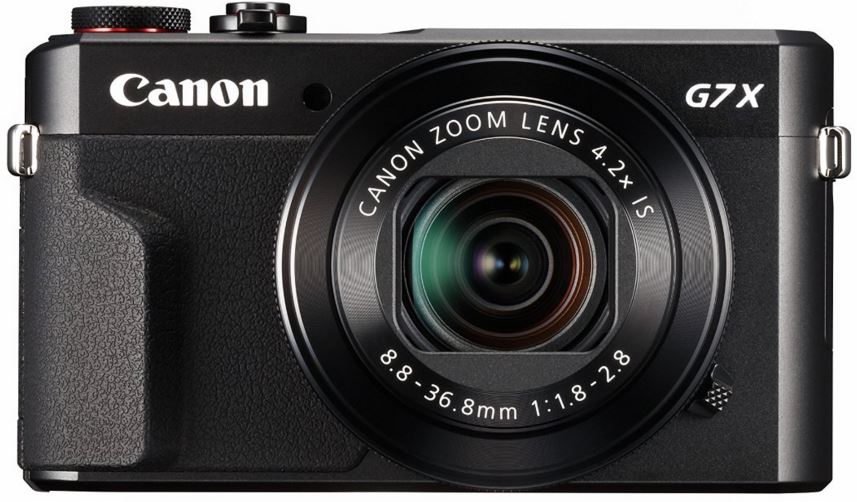 We'll also discuss its overall value relative to each individual quality that it has to offer, since price is such a huge factor in determining whether a digital camera is right for you.
High Definition Optical Sensor Resolution
Right at the heart of the Canon PowerShot G7 X Mark II is a 1 inch 20.1 megapixel CMOS sensor that's sensitive enough to capture exceptionally low lit as well as overly lit areas with stunning detail. It's capable of capturing such a range of lighting that you can easily achieve videos and pictures with great clarity, even amidst a tremendous contrast of light.
The 20.1 megapixels it has available may seem slightly lower than other high-end cameras, but they typically don't feature the ability to smoothly edit-in cropped images, capture in extremely low light, and also save HD photos in both RAW and JPEG format.
The G7 X Mark II's DIGIC 7 image processor is another key component that boosts its performance capabilities to a huge level, through image detection and tracking.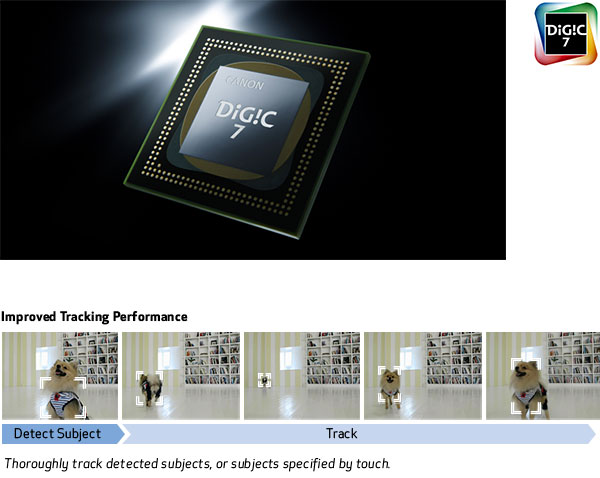 For starters, it provides a superior focusing ability which complements the sensor in capturing dark images and videos with fast moving objects, and works in conjunction with its incredibly helpful Dual Sensing IS technology to produce stability throughout the process.
What IS does, is analyze and use image data to reduce and often eliminate the blur effect that naturally occurs when a camera is not securely mounted to a tripod, for example, and the DIGIC 7 image processor is powerful enough to handle the entire operation.
In fact, it handles it so well that it produces much less "noise" than other high performance cameras in its class, even while using ISO speeds of up to 12,800 with high resolution image capturing.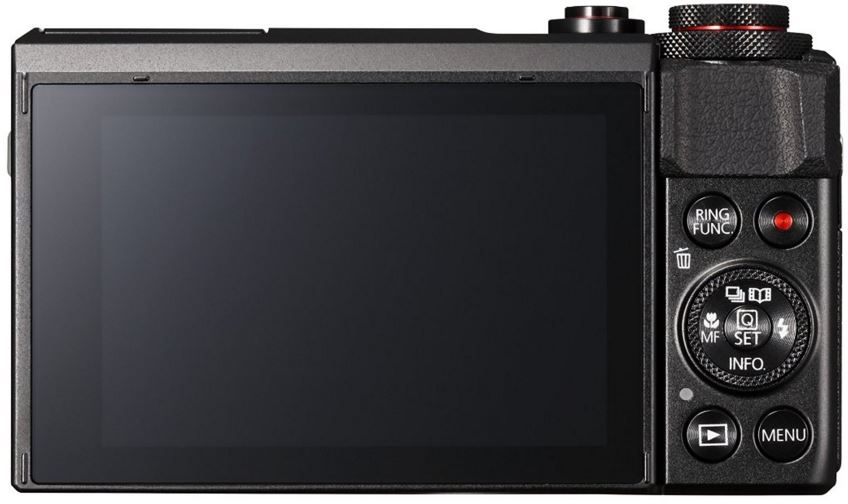 Dual Sensing IS is also intelligent enough to know when it's needed and when it's not, being able to detect when you're intentionally panning, focusing on shifting movement when it's needed most, and also shutting off when it automatically detects that a tripod is in use, both during still image and video capturing.
Versatile Iris Diaphragm and Lens
As important as a dynamic, effective sensor is for easily creating detailed and refined images, having an effective lens is something that requires little effort to use, but makes an enormous impact on image quality and diversity.
What the Canon PowerShot G7X Mark II provides is high quality lenses with wide angle capability, bright aperture values and a 9 blade iris diaphragm.
These will deliver the ability to zoom the lens to between 24 and 100 millimeters, with full ability to capture HD images at as close as 2 inches away from the camera, and also defocus background images effectively.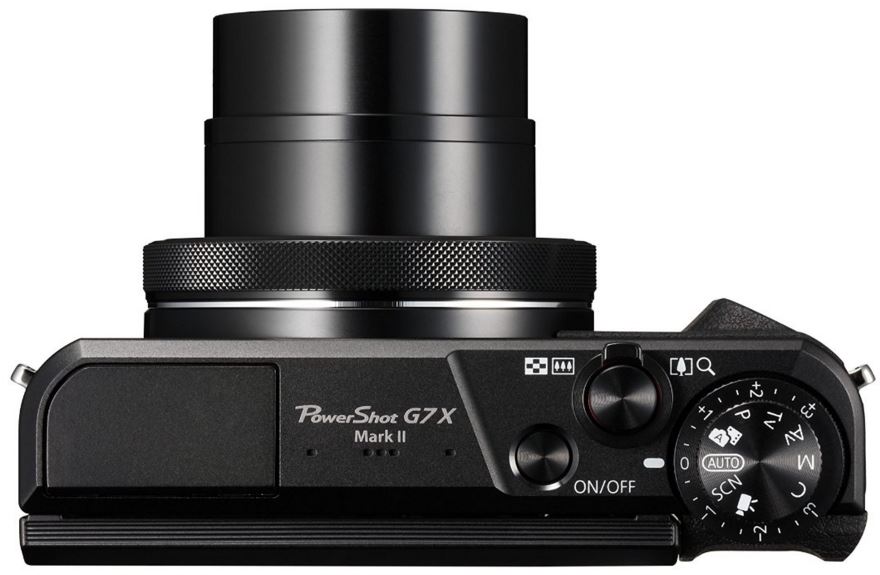 When fully zoomed to a ratio of 4.2x you'll have an aperture value of f/2.8, and a value of f/1.8 with the wide angle selection, which is bright enough to capture both light and dark images at the same time.
There are 11 lenses in total to offer a great range within a single camera, each one coated with multiple layers of protection from surface hardness and unwanted lighting, included ultraviolet light as well as flares of light that would otherwise appear unexpectedly in your videos and pictures.
Diverse Compatibility Features
The ability to connect with other smart devices provides limitless sharing and editing opportunities that otherwise be limited by the technology you have, and the time it takes to transfer files manually.
With WiFi enabled, you can upload your media straight to social media platforms like Facebook, Twitter and YouTube using the Canon iMAGE Gateway technology.
You can also connect directly to your smart phone and tablet without the use of a wireless router with the complementary Canon Camera Connect app, as well as use its Near Field Communication capability with an Android smart phone, to use these features automatically.

In terms of ease of use, it actually gets even better, because the Canon Camera Connect app also allows you to capture remotely via your smart phone or tablet, to get hands free shots exactly when and where you want them.
There's a tremendous amount of compatibility features that we haven't mentioned that put the PowerShot G7 X Mark II well over the top for comfortable use, including access to the Canon Connect Station CS100, effortless image syncing, customizing and controlling where, when and how you upload your media including adding personalized comments, and printing to a wireless LAN-enabled printer.
3-inch Touch Panel LCD Screen
We've talked a lot about ease of use due to compatibility but we couldn't possibly have the last word on comfort without discussing the LCD command and viewing screen.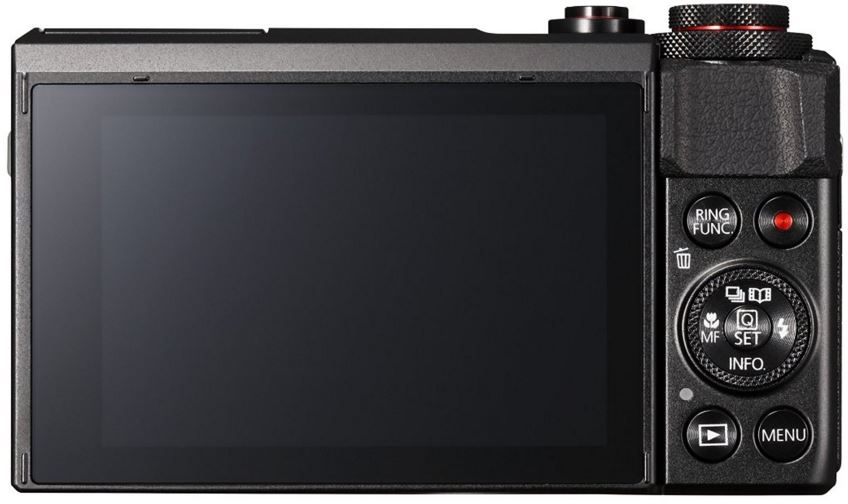 For starters, it has a high-resolution of over 1 million dots to give you the ability to easily see all of the fine details. With it, you can view and edit your photos and videos in MP4 format with stereo quality audio, even while sharing and capturing them simultaneously at the touch of a button.
The high-resolution clarity provides the added benefit of reducing glare in highly lit areas, so that you can actually see what you're doing, while enjoying the benefits of seeing what your high definition media will actually look like.
You can also tilt it with an upward limit of 180 degrees and a downward limit of 90 degrees, to give you just the right angle for viewing and using the menu commands.

Final Thoughts
The Canon PowerShot G7 X Mark II is an incredibly powerful and easy to use digital camera, with a ton of impressive features that make everything from capturing, editing, viewing and sharing photos and videos easily and effectively done with one device.
Looking at performance alone, it's right at the top of its class, with a versatile, quick and quite processor that works with its intelligent IS software to make your images clear, full and beautiful.
The sensor and lens alone are outstanding in value, allowing you to track and detect images, as well as get impressive, professional shots with a huge amount of range and light contrast.
In terms of overall value, this camera offers nothing wrong in terms of durability and appearance other than not being water resistant. We really love what it has to offer, and all of the high-end features that it showcases.