If you're looking to increase the range, connection speed and Internet access available to you and your family, a high performance router is likely a necessity. As new technology has developed over the course of time, the cost of acquiring a high-end router has gone down dramatically, with greater features offered to serve those who would otherwise not be interested in such advanced technology.
When you look at connection speed and reliability, these can be impacted just as much by your router as they are by the speeds offered by your Internet Service Provider, which is why it's very important to select the appropriate router for your network. The value of a high-performance wireless router can benefit many. A serious gamer will require the same fast speeds, coverage and reliability as a typical large family with multiple wireless devices all throughout the house.
As one of the latest new-releases, the TP-LINK AC3150 (Archer C3150) WiFi Router offers superior-level performance and several advanced benefits. Today we're going to discuss exactly what it has to offer, its most noteworthy features, and how it can drastically improve your overall network infrastructure and WiFi connection.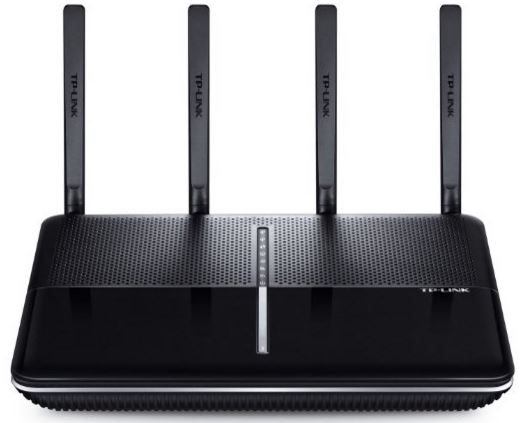 Superior Technology
Overall speed is the first priority in selecting a high performance wireless router, for the reason that you'll be able to get more things done faster and enjoy a greater variety of entertainment and media.
The TP-LINK AC3150 (Archer C3150) offers a plethora of advanced technology that allows you to achieve speeds that open up huge possibilities with 4K HD video streaming and high-demanding wireless access for online gaming.
For starters, the Archer C3150 uses dual band broadcasting that combines both a 2.4 gigahertz band at 1000 megabits per second, and a 5 gigahertz band at 2167 megabits per second. This provides a total of 3.15 gigabits per second through both channels (hence the AC3150 name – 3150 Megabits per second).
It also takes advantage of the latest in Multiple User MIMO technology that provides effective speeds to each device you use, by providing them with their own independent wireless connection by your router.
This is further complemented by the use of up-to-date beamforming capabilities, which produce direct signal connections between wireless devices and your router, providing greater signal strength and connection speed by focusing an otherwise spread out broadcast.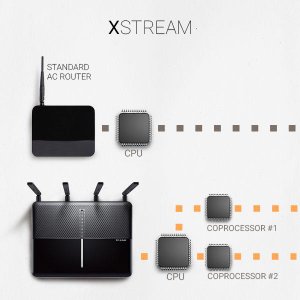 Inside, there's a 1.4 GHz dual core processor and two co-processors at 2.4 GHz and 5GHz. With this many processors, your network is able to handle larger, high-demand activities without experiencing lag or latency issues. Ideal for high-bandwidth streaming and multiplayer online gaming, these CPUs work in conjunction with each other to assure that the network is always operating as smoothly and efficiently as possible.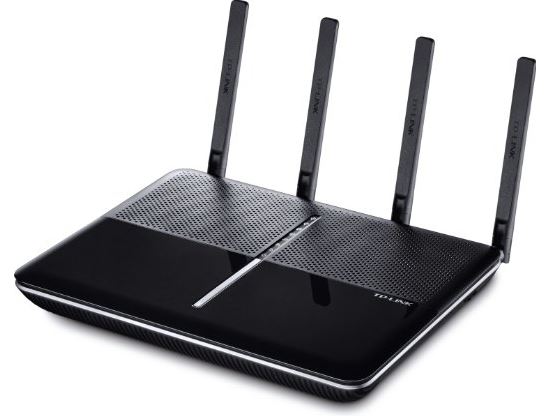 Effective Connection Management
Smart Connect is an intuitive technology that works with Multiple User MIMO and keeps track of how each independent connection is operating. It will automatically assign any new connections to the correct band depending on the specific speed and reliability demands.
With these two technologies combined, the TP-LINK Archer C3150 offers a host of advanced features to really put their capabilities over the top.
For starters, the XStream processing architecture employs each co-processor to a select the ideal band, and monitors/manages WiFi traffic in order to free up the load on the CPU and drastically increase overall performance.
You're also given manual control over this with QoS, which allows you to change the amount of bandwidth provided to specific selected devices, so that you'll always have the right speeds for streaming movies or playing resource-intensive video games online, no matter who else is connected.
Typically, each of a wireless router's bands will provide three data streams for sending and receiving information, but with 4-Stream, the TP-LINK AC3150 provides four data streams per band for greater data output.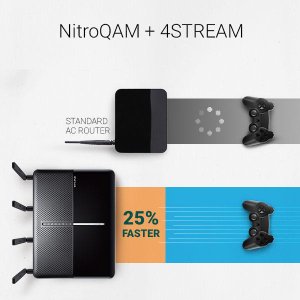 NitroQAM, designed to work with 4-Stream will also manage all four streams in order to process data more smoothly and quickly, and effectively provide another stream for 25% greater speeds.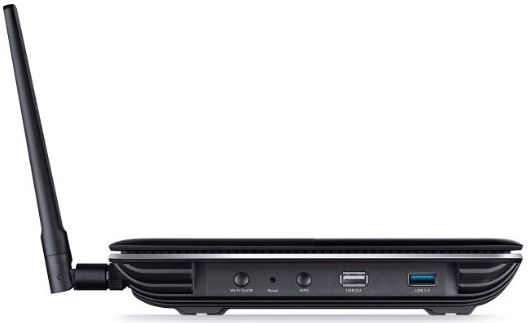 Compatibility and Ease of Use
The purpose of a wireless router is mainly to provide WiFi access, however there are some additional features in the TP-LINK Archer C3150 that are designed to make your life even easier, and provide greater usability.
For starters, there are four Gigabit Ethernet wired connection ports for high speed internet connection to any of your devices that require a wired connection. Some devices and peripherals will ultimately work better with a wired connection, including video game consoles, printers and desktop computers.
There's also one USB 3.0 port and one USB 2.0 port for connecting external hard drives, printers, NAS drives, and easily file-sharing pictures, videos and other media – although all of this can easily be done wirelessly as well. USB 3.0 offers some of the current best transfer rates, which is a nice inclusion to see.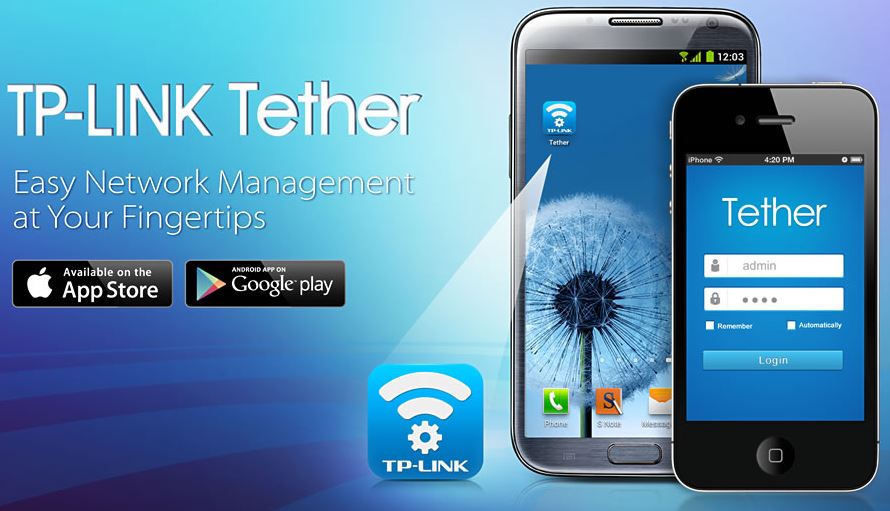 In terms of ease of use, there are no CD installation requirements as you can easily set up and change any settings with the router with any browser. Best of all, there's a newly designed free mobile access interface, the Tether App, that's easy to use with any smartphone or tablet. Adjusting and configuration is a piece of cake, even if you've never really been a tech-savvy kind of person. Everything is laid out in a nice and easily-navigable structure so there's never any confusion over how to configure your network/router.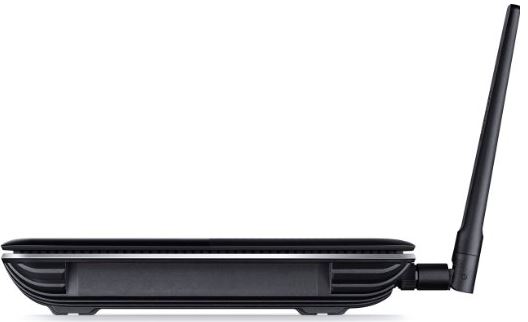 Quality Design and Construction
When considering which wireless router you'd like to own, it's important to look at durability as well, because high performance models could potentially break or quit working as intended after a short period of use, leaving you stuck and having to purchase another one.
The first way that the TP-LINK helps with that, is by offering lifetime access to service and 24/7 technical support. What's even better is that the Archer C3150 is covered by a generous two-year warranty period to assure that it'll be working just as well, 24 months down the road as it did the first day you owned it.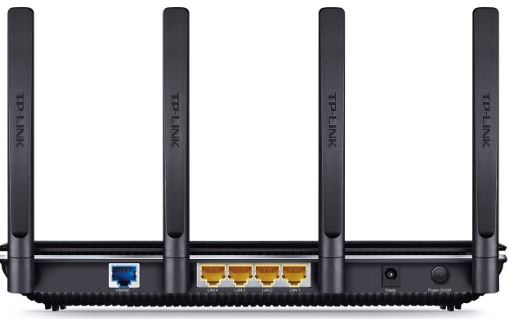 What's just as important, is that the entire router is built with quality hardware from top to bottom. There's four dual band antennas that provide great signal strength and a huge range of up to 10,000 square feet, making it an ideal option for medium to large sized homes.
Additionally, the dual core processor is not only high speed and complemented by two powerful co-processors, but is sturdy and reliable for long term, continuous use. Of course, if any of the high performance technologies provided by TP-LINK don't work as intended, you're covered and if you experience any difficulties, you have expert staff on hand to help you get the most out of this powerful hardware.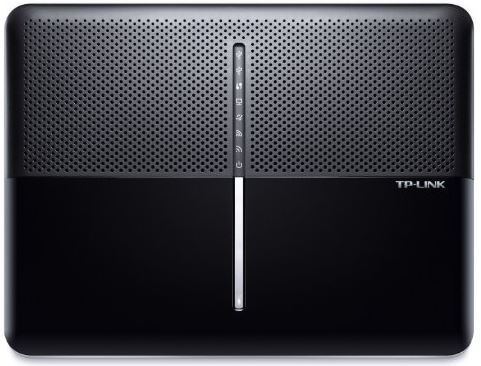 Final Thoughts
Overall, the TP-LINK AC3150 (Archer C3150) WiFi Router offers a wealth of benefits by incorporating a plethora of advanced features into a compact, easy to use design that's ideal for anyone looking to increase the speed, range and reliability of your wireless Internet connection. Offering speeds up to 3150 Megabits per second, you're assure lag-free online gaming and latency-free 4k high definition video streaming for multiple devices at once.
By incorporating 4-Stream and NitroQAM to work cohesively together, all data is processed much more efficiently than most other wireless routers in the same price range. It's really nice to see so much thought put into the design, with the inclusion of a 1.4 Ghz dual core CPU that's paired with two co-processors.
It's truly difficult to find anything technically wrong with it. It seems that each feature and specification was well thought out, and TP-LINK really took the extra time to perfect it. The price tag may seem like the biggest hurdle to get over, but for most – a high-performance wireless router should never be overlooked if you want to get the most out of your network and Internet access.
Meet Derek, "TechGuru," a 34-year-old technology enthusiast with a deep passion for tech innovations. With extensive experience, he specializes in gaming hardware and software, and has expertise in gadgets, custom PCs, and audio.
Besides writing about tech and reviewing new products, Derek enjoys traveling, hiking, and photography. Committed to keeping up with the latest industry trends, he aims to guide readers in making informed tech decisions.