Video games are a fun and exciting way to spend time with your friends and family, but deciding on which console or system to use is a big choice that many are often faced with. Typically, any modern game console is a notoriously expensive investment. You're often required to spend upwards of $60-$70 for each single game title, and sometimes even pay for an annual membership to access the full realm of online multiplayer action. For those who don't want to be subjected to the high upfront costs of an Xbox, Playstation or WiiU, there are other, more economically catered consoles like the new Emtec Gem Box.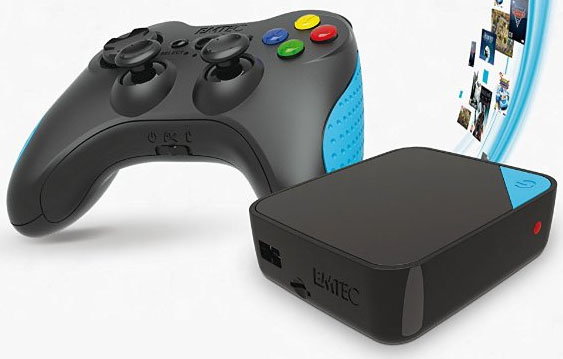 Ready to transform your television into a complete gaming hub, the Emtec Gem Box is the first Android TV Box that's specifically designed for true gamers and the entire family. Taking full advantage of some of the most recent technologies, it's a Google Certified device that utilizes Android 4.4 to give you access to a massive assortment of video games through Google Play and GameFly. Additionally, it acts as a centralized, media-hub for all of your entertainment options. Today we're going to take a look at it to see what the Gem Box can truly offer, with insight into its exact features and specifications.
Setup and Configuration
Designed for easy plug and play setup, the Emtec Gem Box is very simple to configure for first time use. After you un-box it, all you need to do is connect the included HDMI cable to your TV and then plug it into the Gem Box – this will send both audio/visual to and from your television. Next, connect the included Ethernet network cable to the back of your router and plug it into the Gem Box – this cable is needed to access the Internet and give you access to everything it has to offer. Lastly, plug in the AC adapter and it'll power on and be ready to use within a matter of seconds. Keep in mind that you do have the option to connect it through WiFi, although an Ethernet connection is often preferred to guarantee the best possible bandwidth.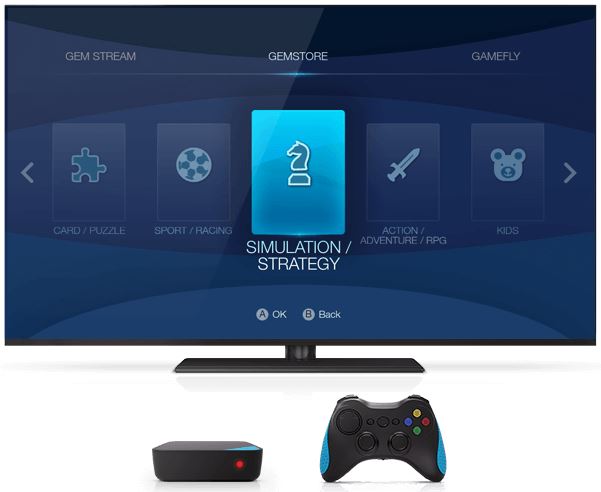 Once you've gone through the basic setup, you'll be presented with a user-friendly interface that allows you to browse through a variety of menus. From here, you have access to all of the functions that the Gem Box has to offer. Additionally, you can even customize and personalize the home screen and add your very own shortcuts to the most use applications, games or stores.
Huge Assortment of Games
When you initially turn on the Emtec Gem Box, you'll notice that there are four pre-loaded video games that are already available to play. Asphalt 8, GT Racing 2, Wonder Zoo and My Little Pony are all pre-installed without any Internet connection required. Although these may not necessarily be your favorite titles, it lets you test out a few games right away, without having to wait for an additional installation period during the setup and configuration process.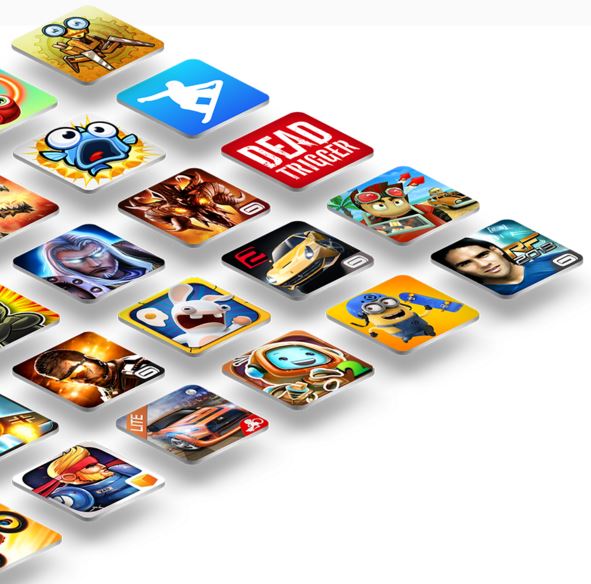 However, the Gem Box isn't limited to a measly four games – you're given full access to literally thousands of games using Google Play, the GEM Store and/or GameFly. What's best is that the majority of the games that are available from either Google Play or the Gem Store are completely free to play.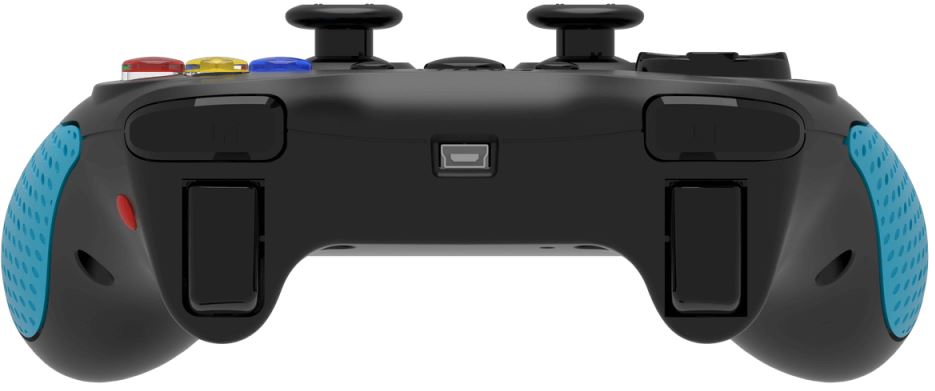 The Gem Store is pre-installed and lets you search, browse and sort through over 150 different Android games that are each fully compatible with the included gamepad. By navigating to it, you'll see that every game is sorted in a variety of categories that make it easy to browse through them. The games are broken down and placed within an appropriate category – simulation/strategy, action/adventure/role playing, kids, casual/board games, card/puzzle, and sports/racing.
Additionally, there's an easy to use search bar that lets you find specific titles or installed applications. You're even given the freedom to make your own shortcuts so you have easy access in the future.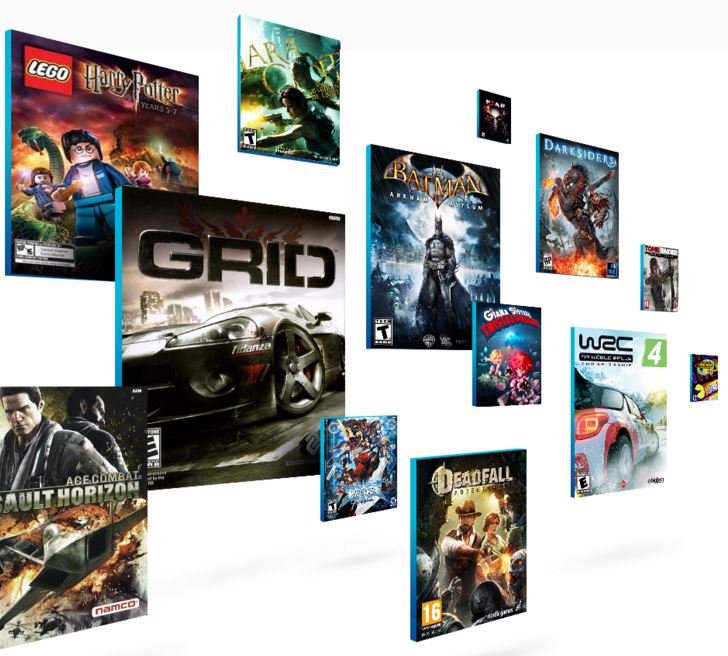 What truly opens up the possibilities is Gamefly. Although it's a third-party, subscription-based membership that starts at $15.95 per month, you'll be given access to a wide variety of the latest high-end console quality video games playable right from the Gem Box. This isn't a required necessity however – there are plenty of high-end games available right from the Gem Store that don't require any additional cost.
GEM Stream
One of the coolest and most innovative features that we noticed about the Gem Box is the unique "Gem Stream" ability. With it, you can bring your collection of PC games right to your television screen. It lets you stream your existing collection of PC games, right to the big screen.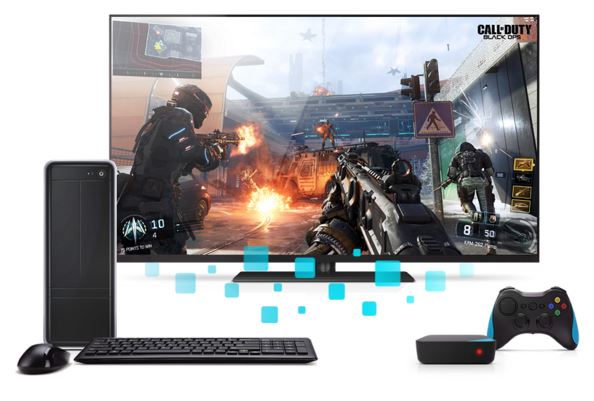 By using the included GEM Stream App, this can be configured within a few minutes. However, once this is in use, you will not be able to use your PC simultaneously. You'll need a decent PC with a recent version of Windows, an Ethernet connection, and the Nvidia GeForce Experience 2.2.2 App or higher. Do keep in mind that this feature is only available for PCs – Mac users will not be able to use the GEM Stream feature.
Multimedia on Your TV
Since the Emtec Gem Box is equipped with it's own USB port and MicroSD card slot, you can plug-in any external storage and access your photos, music, movies, and all of your digital content within a matter of seconds.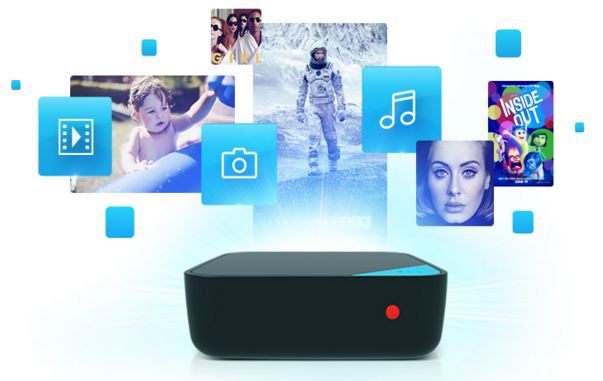 By letting you view and play your own content that's saved on a flash drive or memory card, you can enjoy it on the big screen without any additional hassles. Simply plug it in, select it, and you're good to go.
Miracast
Using your smartphone or tablet, the Miracast feature lets you mirror what's showing on your portable device, right on your television screen. This is available to both Apple and Android users, although it's a bit easier to do from your Android device. With any iOS device, you'll be required to download and install the AirPlay/DLNA receiver (Pro) application. Although this is easy, it's just one more additional step for Apple users.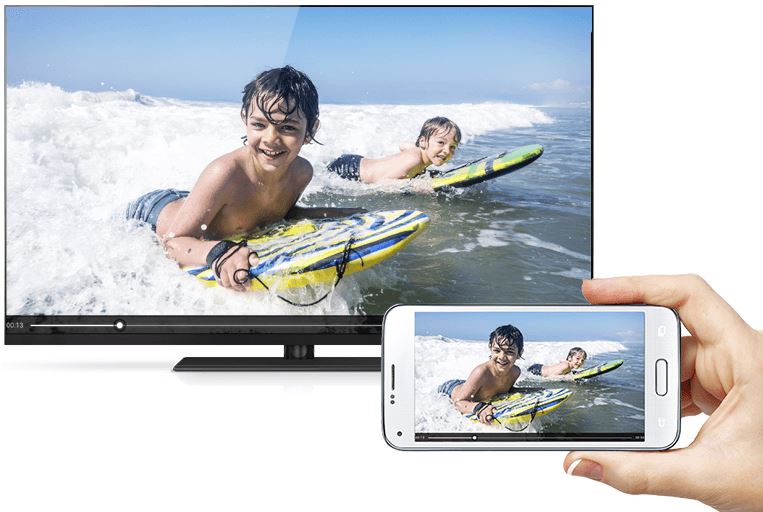 Miracast opens up a whole realm of functionality that lets you display your phone or tablet screen so you and your family/friends no longer have the huddle around your tiny screen to see something that you want to show them. It's perfect for showing your own content without having to place it on a USB flash drive or Micro SD card and manually inserting it into the Gem Box.
Virtual Android Keyboard
Since there's a web-browser built-in as a standard feature, there needed to be an easy way to type and navigate around so you can always find what you're looking for without fumbling. Although the included gamepad doesn't have a keyboard built-in, a virtual QWERTY keyboard is provided on-screen and is easily navigable. It's very easy to use, although it may take some getting used to.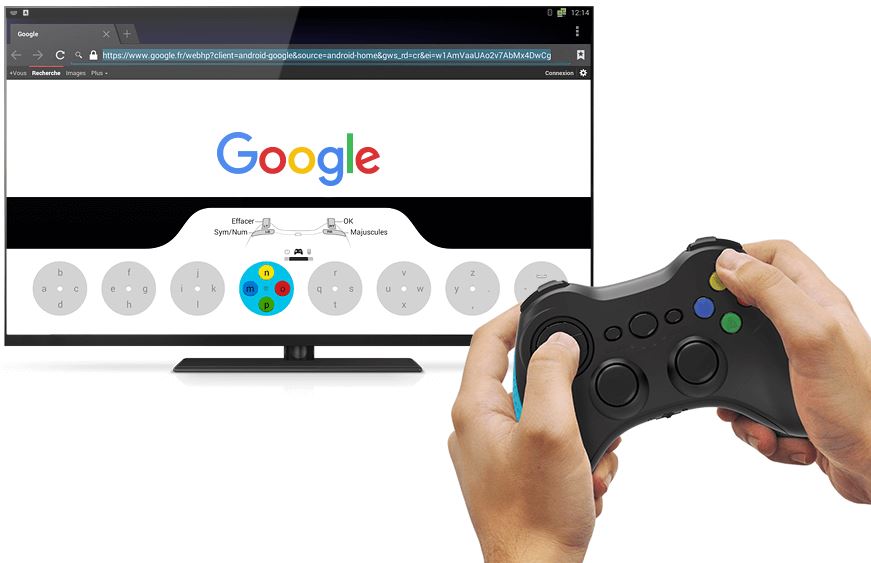 Keep in mind that there's only one gamepad included with the purchase of the Gem Box console. If you'd like to play multiplayer games, be sure to invest in an extra Gem Pad.
Motion Remote Control
As an optional upgrade, the GEM Motion Remote Control lets you control certain games with a unique twist. Inside of it is an 8-axis control system that lets you manuever with precision to the exact movements you're replicating with the remote. Similar to the Wii remote, it'll let you move around and twist it to a variety of angles to give you precise in-game control.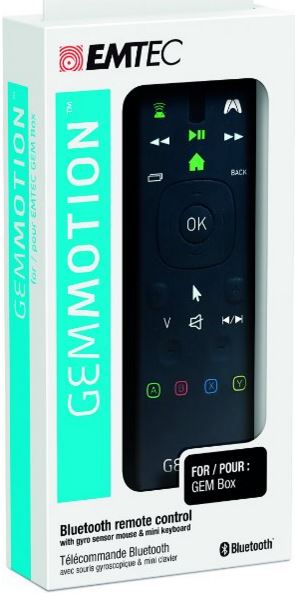 Not all games support the use of the motion remote control, but it offers something a bit more than that. On one side you'll see all of the standard controls with several multimedia and functionality buttons. Flip it over, and you're given a full QWERTY keyboard for an easier way to type and navigate through the browser, Gem store, Gamefly, etc.
Technical Specifications
CPU – Amlogic S805 Quad Core Cortex-A5 1.5GHz
GPU – ARM Mali-450MP6
RAM – DDR 1GB, Flash 16GB
Operating System – Android 4.4 Kit Kat
Network – Integrated Wi-Fi b/g/n, Ethernet 10/100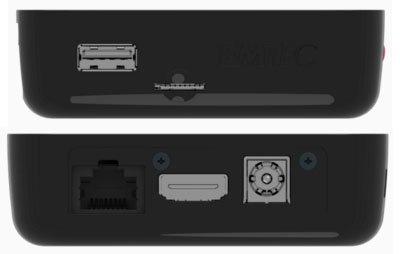 Connections – USB 2.0, Ethernet, microSD, HDMI
File System – FAT32, NTFS, HFS, (up to 3TB hard disk)
Video Output – HDMI 1.4 CEC, 720P, 1080i, 1080p
Video Codecs – H264, XVID
Video Formats – AVI, FLV, M4V, MKV, MOV, MP4, MPG, WMV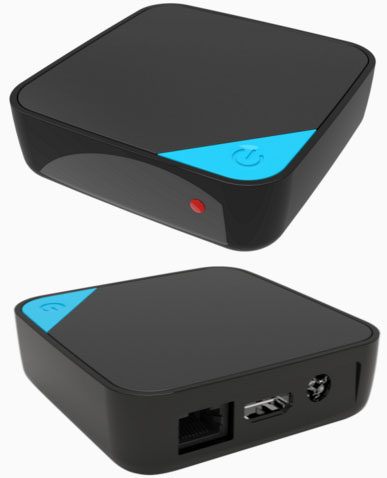 Audio Codec – MP3
Audio Formats – FLAC, MP3, OGG
Photo Formats – BMP, GIF, JPG, PNG
Dimensions – 83x83x24(mm), 105g
Included Items – Bluetooth wireless gamepad, AC adapter, HDMI cable, Ethernet cable, Quick Start Guide
Supported Languages – English, Dutch, French, German, Italian, Polish, Portuguese, Spanish, Russian
Final Thoughts
Designed to streamline and simplify your entertainment and gaming experience, the Emtec Gem Box boasts a wealth of high-end features that make it a great choice for virtually any household. Even if you're just a casual gamer who doesn't spend a whole lot of time on the TV, it'll surely bring some clear advantages to the way you access and enjoy your favorite content.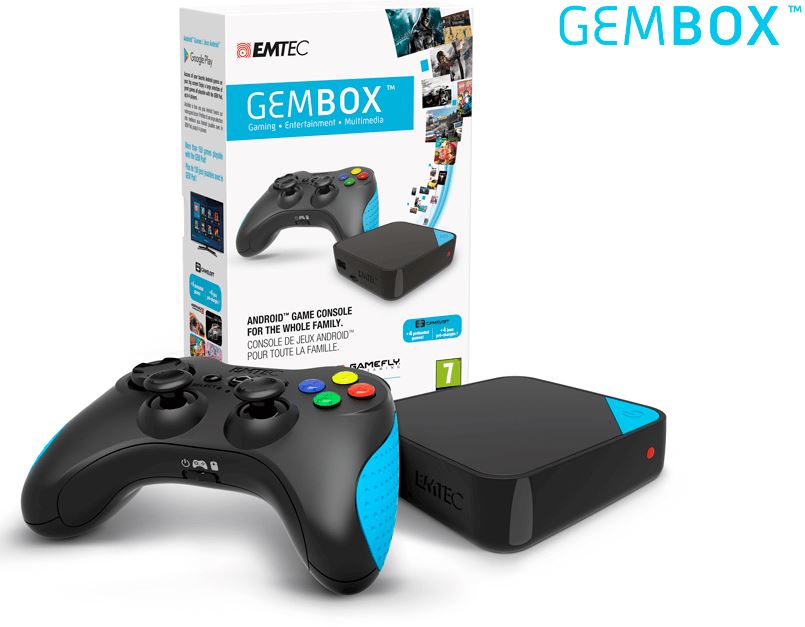 With access to thousands of game titles through a variety of sources, you're able to turn your TV into a true multimedia center with a whole lot more than just gaming. Browse the web, access your own personal content through USB or Micro SD, mirror your smartphone or tablet screen, play your PC games on your TV, and so much more.
The user-friendly interface is a refreshing take on what could be a complicated mess of apps and features. Although you may need to purchase additional remotes or gamepads for opening up multiplayer action, every accessory is priced affordably and designed to hold up well over the course of time.
Overall, we're quite impressed with all of the features the Emtec Gem Box has to offer. We wouldn't hesitate to recommend it to anyone looking to "up" their gaming and gain a new perspective to at-home entertainment.
Meet Derek, "TechGuru," a 34-year-old technology enthusiast with a deep passion for tech innovations. With extensive experience, he specializes in gaming hardware and software, and has expertise in gadgets, custom PCs, and audio.
Besides writing about tech and reviewing new products, Derek enjoys traveling, hiking, and photography. Committed to keeping up with the latest industry trends, he aims to guide readers in making informed tech decisions.