"The Smartphone Killed the Compact Camera." We've been reading variations of this headline ever since the iPhone 3GS came out. We certainly can't blame journalists, because it's not entirely wrong. Sales of compact cameras have definitely declined since our smartphones started shipping with perfectly competent image sensors.
But one of the most common misconceptions is that smartphone cameras are better, or even just as good as modern compact cameras. Yes, your brand-new phone probably blows your old digital camera out of the water. Digital imaging technology is improving every year. Last year's top dog is this year's entry level. But if you were to compare a modern camera with a cellphone made the same year, there would be no contest. A dedicated camera would blow it out of the water.
The reason that camera sales have declined is because many consumers don't really care about the image quality. Their images don't have to be great, they just have to be good. And if you're taking temporary photos to share a moment with your friends over social media, you probably have no need for a dedicated model.
But if you want your memories to last a lifetime, then a dedicated camera is the only way to go. The question is, what kind of camera do you buy? Canon thinks they have the answer.
The PowerShot SX730 HS is promoted as a compact camera that can keep up with professional models. This means that it's affordable, easy to use, and produces images that can rival that of professionals. The standard has been set high. The question is, does this camera live up to the hype? We decided to find out for ourselves.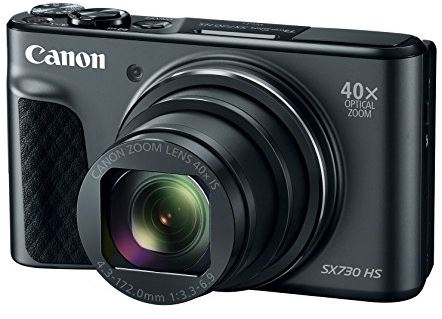 First Look
As an ultra-compact, the SX730 HS is incredibly portable. You can throw it in the pocket of your jeans, or tuck it into your purse. It's main selling point is the 40x optical zoom. For photo buffs, this is equivalent to a focal length of 24 to 960mm. In layman's terms, this camera can capture everything from a wide-angle city-scape, to an ultra-zoomed action shot of your kids first T-Ball game. In form, it's incredibly simple and easy to use. In function, there is a ton of powerful hardware underneath the shiny exterior. This is a difficult combination to pull off, so let's see how it performs.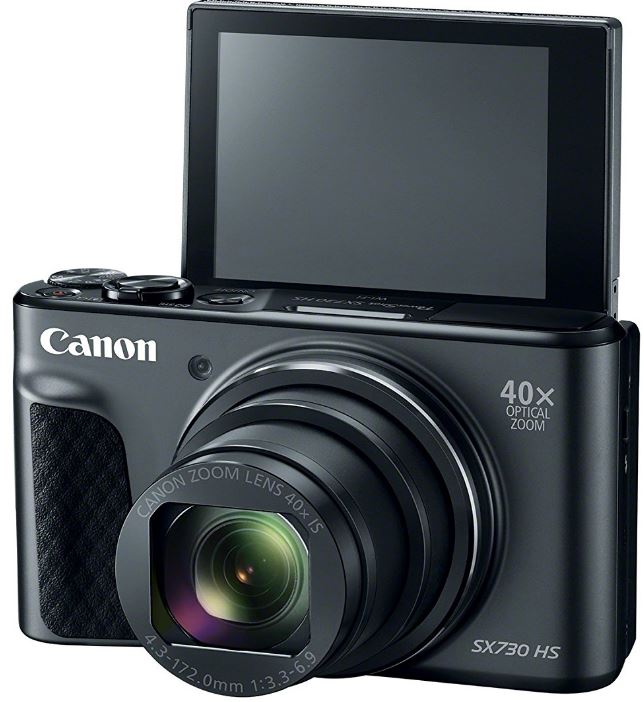 Controls & Ease of Use
Why is it so hard for manufacturers build a powerful camera that is also simple to use? It's because these two things contrast each other. A powerful camera requires control. You need to be able to adjust and tweak settings to get the type of image you want. But in order to be simple, users need to be able to pick something up, and get results they're happy with without having a lot of knowledge of the inner-workings.
The interface is the bridge between these two conflicting goals. If a control scheme is intuitive, then it teaches it's users how to use it. And this is one of the areas where the SX730 did really well. The basic control scheme is similar in design to what Canon has been using for many years. You get a large metal dial on top that lets you choose from one of many image settings. You also have a directional pad on that back that lets you scroll through menus.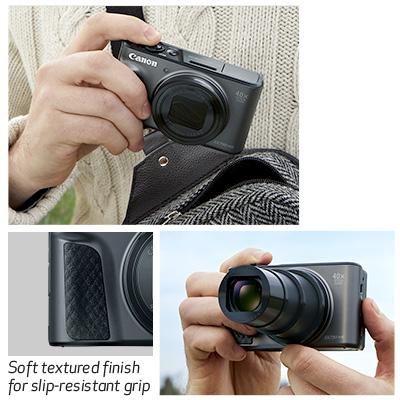 Thanks to the 3" display on the back, the menus do a pretty good job of explaining what each function does. They're broken down into various levels, so you only have a few options on screen at each level. For example, if your images look bad, you'd choose the image quality option. You then have settings like lighting, resolution, compression, and so on. Even if you don't know what these features are, you know that they will affect the lighting. Select one, and you get a live view through the view finder with a dial on the bottom. As you adjust the setting, you can see on-screen how the setting changes the image. Simply toying around with the camera teaches you how it works.
Not interested in the nuts and bolts of photography? No problem! Just roll the dial to "auto mode" and the camera will figure it out for you. Alternately, you can choose settings like portrait, landscape, and many other situation specific options. You tell the camera what you want, and it figures out how to do it for you.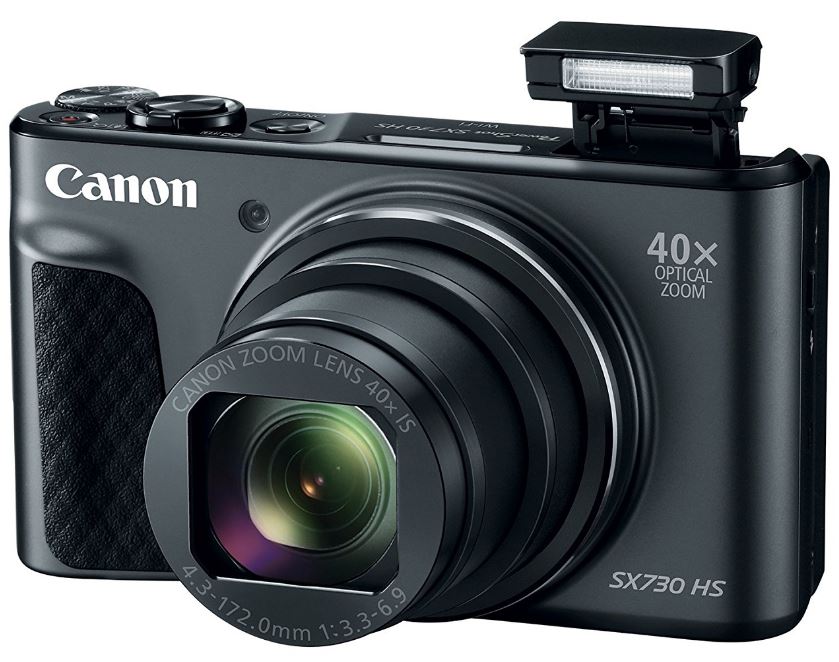 Image Quality
For such a small camera, we were pretty impressed with how well the images turned out. It has a 21 Megapixel sensor, creating images with a resolution of 5184 x 3888. This means that you get very fine levels of detail. You can crop the images without much loss of quality, or have them professionally printed and still get razor sharp details.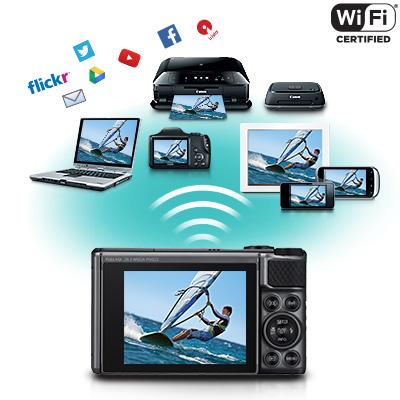 We also found the color to be very well balanced. It wasn't quite neutral, but still didn't have the overblown vibrancy of some cellphone cameras. The images you get can best be described as natural. They accurately represent your subject. There are a few rare situations where they can benefit from post processing (whether this is Photoshop or Instagram) but in most circumstances we were quite happy with the end results.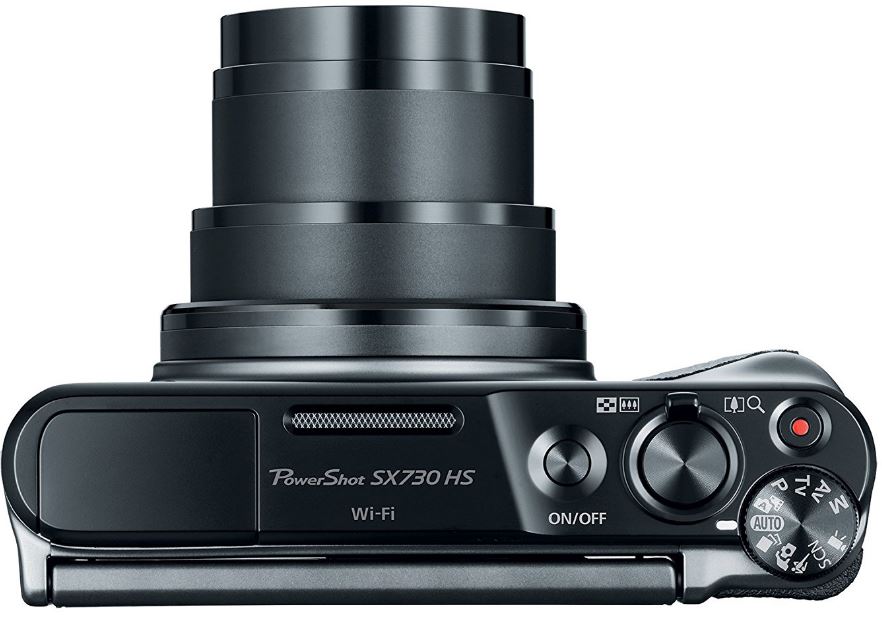 This camera performs the best in daylight. When the sun is out, the photos look just as good as a professional grade camera. Low light performance does tend to suffer a little. If you're used to the smooth, clear color of daylight photos, you'll definitely notice a little grain and noise in the dark. Fortunately, this is manageable. The photos are still totally print worthy, and significantly better than any integrated camera we've come across. You're not going to find better low light performance in this price range, and there is a noticeable improvement from earlier models.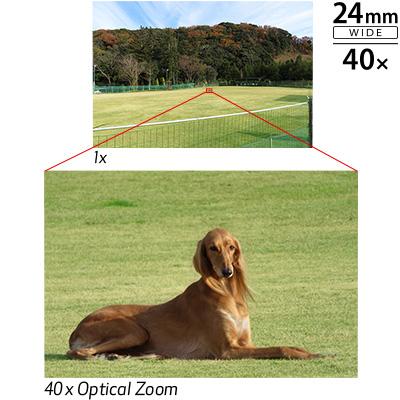 Technology
One of the features we liked the most about the camera was the image processor. This particular model is using the Digic 6 processor. The same processor is used in many SLR cameras, including the Rebel T6i, 80D, and PowerShot G16. Although it's not the latest technology, this hardware was designed for high end cameras.
What does this mean for you? Well, the job of the image processor is to interpret your shot, and figure out the best settings to capture it. This means that the settings found on the camera dial are quite a bit more effective than older model cameras. When shooting portraits, the camera knew to set a very low depth of field. This keeps your subjects in perfect focus, while the backdrop was artistically blurred. When shooting sports, the processor faces a few more challenges. It needs an extremely quick shutter speed to prevent blurring, but it also needs enough light to enter the camera so that the photo was properly exposed. In our tests, the processor did just as good a job as we could have.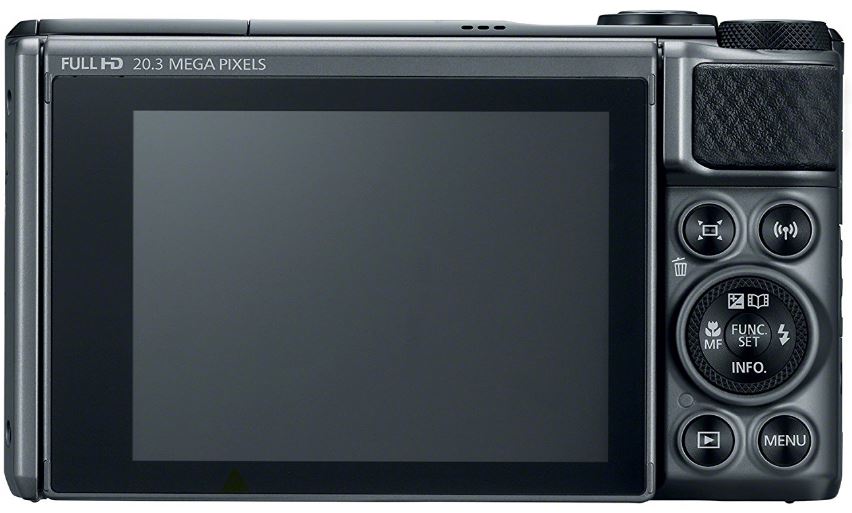 For hobbyists, this means that you'll have a better chance of taking professional grade photos, without having to set up your configuration in advance. You can literally pull the camera out of your pocket, turn it on, and snap a shot. The results will almost always be better than you'd expect.
Disadvantages
Our only gripe with the SX730 HS is the low light performance. Although it's uncommon for a compact camera to do well in low light positions, this is a feature that we'd hope to see in the future. Over the past few years, DSLR cameras have drastically improved their high ISO performance, and we'd hope that this will trickle down to the compact camera market within the next few years.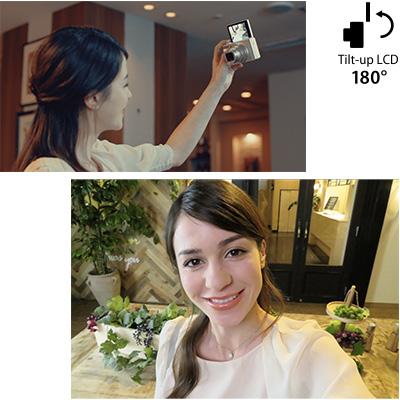 Final Verdict
If you're looking for a compact camera that performs better than most options in its class, the Canon PowerShot SX730 HS is a great option. It includes an image processor that was designed for high end cameras, sold in an easy to carry case. You could easily compare it to a late model DSLR, with technological improvements going into size rather than performance. If we wanted a camera to document our lives in a format that would last for many years, the photos produced by this model will age much better than anything you can take with a cellphone.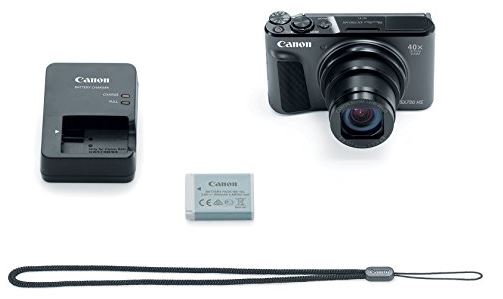 The interface is very simple, so it can be used by beginners. That being said, there are enough options provided that even experienced users will be able to take advantage of the powerful hardware.
The SX730 HS is living proof that standalone cameras are still a worthwhile purchase. When cellphones have caught up to the performance offered by this model, we'll certainly begin to consider them a viable alternative. Until then, you can rely on Canon to help you create memories that will last a lifetime.
Meet Derek, "TechGuru," a 34-year-old technology enthusiast with a deep passion for tech innovations. With extensive experience, he specializes in gaming hardware and software, and has expertise in gadgets, custom PCs, and audio.
Besides writing about tech and reviewing new products, Derek enjoys traveling, hiking, and photography. Committed to keeping up with the latest industry trends, he aims to guide readers in making informed tech decisions.