Assuming you know a few things about the most popular consoles that are out today as well as their respective games, you've likely noticed more than a few players take part in these games at once and the interaction between gamers is almost as important as the gameplay itself. Whether you're enjoying Xbox live, new PC game releases or Playstation, communication with other players is essential in order to boost your gaming experience. Though most default headsets you could pick up at the local tech store will allow you to communicate with other players, Bluetooth gaming headsets are hands down the best ones out because they offer advantages regular ones don't.
Bluetooth Stomps Wired Headsets
One of the main benefits to opting for a Bluetooth headset is that you no longer have to deal with cords laying around which effectively restrict your movement. Some of the cheaper headsets come with cords that are too short so you can't really move around and position yourself comfortably. At the end of the day Bluetooth headsets offer a clear advantage over headsets with cords, in turn justifying the higher price tag.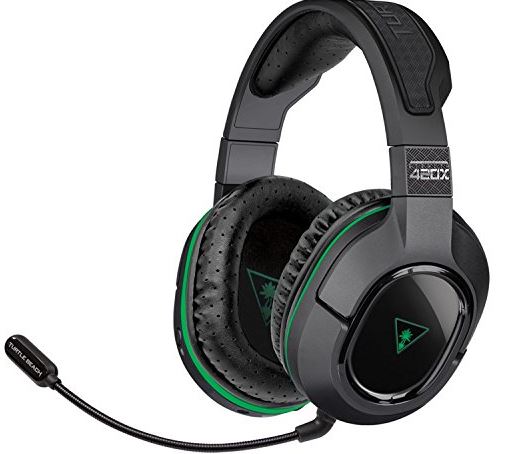 Introducing the Ear Force Stealth 420X
If you're in search for a comfortable and top of the line gaming headset for Xbox One, look no further than the Turtle Beach Ear Force Stealth 420X. Designed exclusively for and an officially licensed product of Xbox One, it offers fantastic game and chat audio for up to 15 hours of fully wireless enjoyment. As an easy to use and highly rated choice, this headset packs the latest technologies into an affordable, budget-friendly price tag.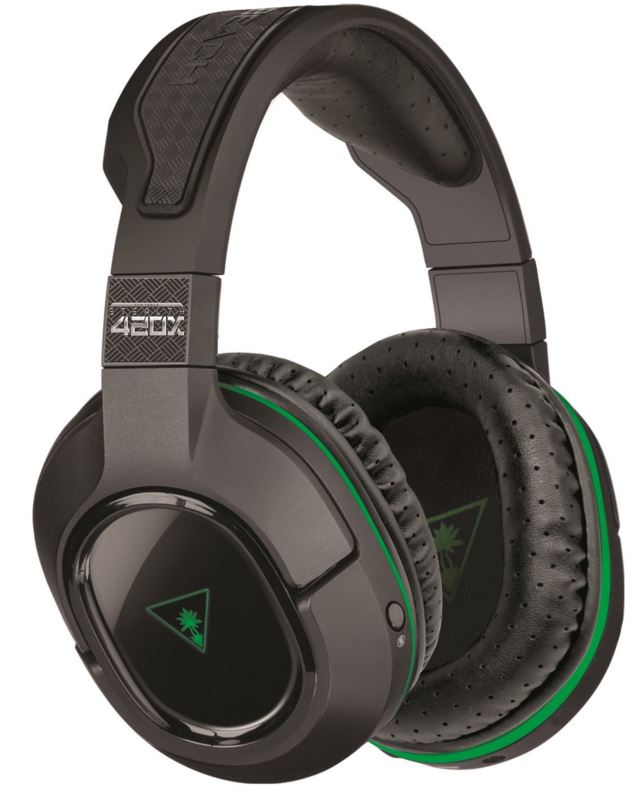 Will It Work With All Consoles?
The good thing about a quality Bluetooth headset like the Ear Force Stealth 420X for Xbox One is that it's built to offer wireless freedom with phenomenal sound. Right out of the box, you'll notice that it's made from a sturdy and high quality finish that offers comfortable adjustments so it fits just right. Paired with a wide range of seperate game and chat audio controls, you're given full flexibility with the freedom to configure four different audio presets.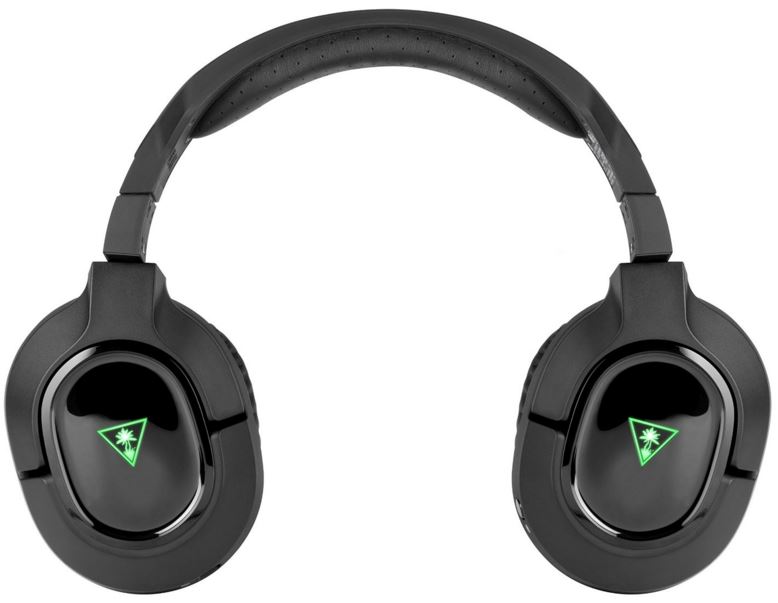 There's no disputing Bluetooth is what superior wireless headsets rely on these days and if you don't have a Bluetooth headset, consider an upgrade because you'll be missing out on some fun times. The good news is that the Stealth 420X is not even that expensive and the sound is crystal clear compared to headsets that don't feature the same type of technology. It has a very good wireless connection range that will facilitate your free movement around the house (without worrying about the signal cutting out). The signal is strong enough and designed to never lose communication, so other devices in the area can't interfere at random.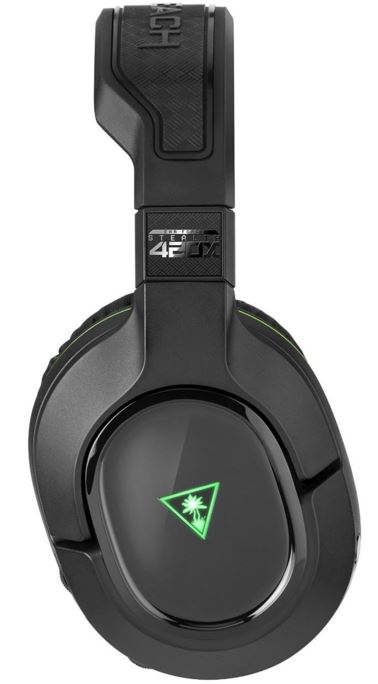 What Are The Generic Perks?
The way you can identify higher quality headsets is simply by looking at whether they offer Bluetooth connectivity. The 420X features technology that will provide you with an extended range, more comfort and top-tier clarity. Not surprisingly it's among the highest rated headsets you'll find and it looks great as well. It was designed by Turtle Beach and if you're on the xBox the Ear Force Stealth 420X is probably about as good as it gets. Here's a breakdown of some of the main advantages:
Designed for use on the Xbox One but not restricted to it – try it out on your Skype as well. There are no wires, the range is more than decent, the sound quality crystal clear and other devices don't interfere with it. The last one is very important because if you rely on inferior headsets, you'll notice any signal coming from devices nearby (phones, remote control, mini drones – devices that use wireless networks) will start messing with your signal. This in turn could worsen your performance. The Stealth 420X simply gets rid of them.
Multiple volume controls make it easy for you to tune up the volume, so ultimately you can either boost the chat or completely exclude it in favor of the game.
Monitoring for your microphone will allow you to hear your own voice instantly (no lag) so you can see if you're shouting on accident and hear how you come off to other players.
Your battery will last a minimum of 15 hours and then it's easy to recharge it. The 420X battery is built-in though so this might be a downside depending on how you look at it. We think it's a good idea overall since the technology of internal batteries have only gotten more efficient over the last couple years.
In case you don't need the microphone, it's removable. When you're playing games you'll be able to adjust the volume and mic settings, but if you just want to enjoy mobile gaming or watch movies/videos, this is easy to do as well.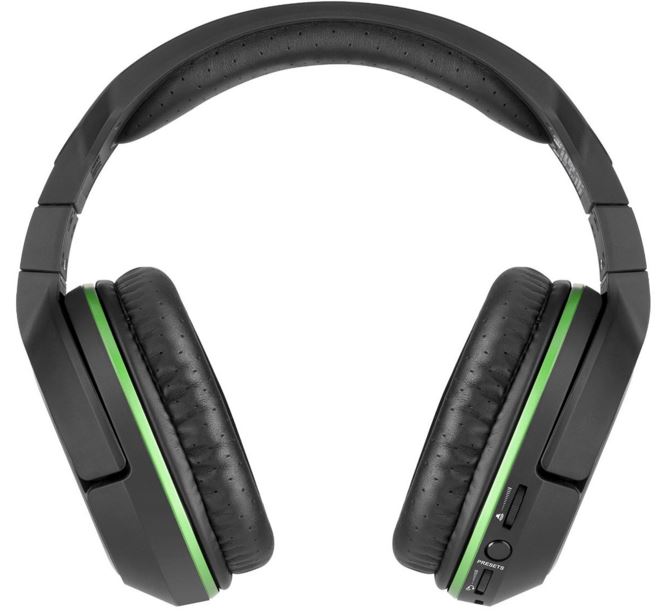 Conclusion
Combined with a 15 hour minimum battery life, monitoring for your mic, as well as a number of different control and customization options, the Turtle Beach Ear Force Stealth 420X Xbox One Wireless Gaming Headset is hands down among the highest quality choices on the market right now. Even in terms of price it's arguably one of the most popular and highest rated gamer-grade wireless headset for Xbox One to come out this year. We're impressed with it and we're confident that others will be too.