One of the leading international music instrument manufacturers, Gibson Brands, recently released their first headphones available – Usain Bolt's Gibson TH100 Trainer Sport Headphones. The company develops different kinds of audio equipment, and although this is the first headphone they put out on the market, it's exclusively focused around health-related innovation as well as the way music can affect your health.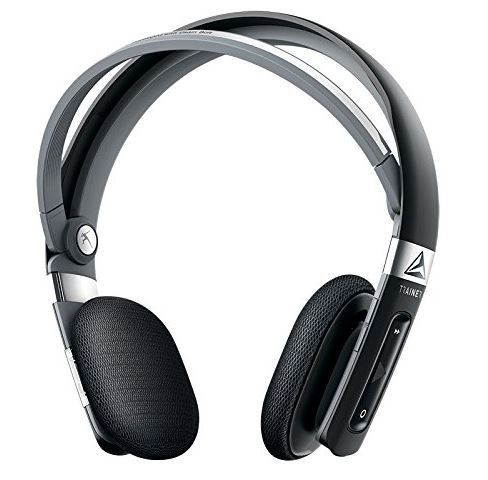 Note: At no extra cost to you, we may earn a commission for purchases using our links. Learn more.
Usain Bolt Helped Design Them
The fastest man on the planet (also 6-time Olympic Gold winner) participated in helping design the Gibson Trainer Headphones, hence they include a number of useful features geared towards fitness-minded individuals. At first it may have sounded interesting that a guitar manufacturer decided to branch out to headphone manufacturing, but apparently the brand is under a similar corporate structure as Philips thus more is likely to come in the next few years. Fitness headphones are not exactly a new invention, but the unique combination of branding with athletes who endorsed them got us curious to find out more about this new release.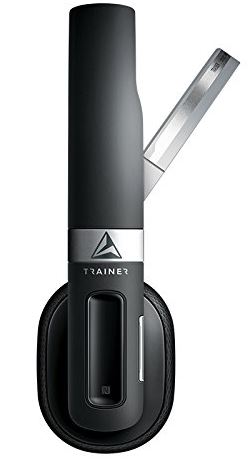 Makes Outdoor Exercise Bearable
The first thing you'll notice with the Gibson Trainers is that there are a few controls located on the right ear pad that focus on regular play/skip functionality. They also included a feature that allows you to decrease the sound in case someone familiar runs into you or you just want to hear what's going around you without taking them off. You'll certainly benefit from this feature if you plan on running outdoors.
Music is among the most motivating tools you can have as a fitness enthusiast so the way it's delivered could certainly have an impact on your performance. Usain Bolt is aware of this fact so they took the time to analyze his personal running traits and designed something suitable for him that also translates to the average fitness-minded individual. The Gibson TH100 Trainer Sport Headphones are a worthy consideration if you're on the lookout for a pair of headphones for an active lifestyle. You can choose between a black or white color and you'll probably be positively surprised at the sound quality/pragmatic design combination.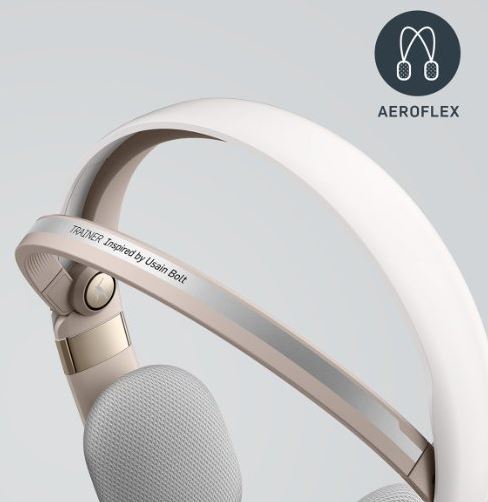 Advantages/Pros Breakdown:
You'll be able to choose between the standard "lifestyle" and "active" modes. All it takes is a few seconds because the flexible design will allow you to have the workout you need, anytime you feel like it. The design makes them very adjustable.
To the side there's an LED light for night navigation that you can use if you plan on running during the night. Most people choose to run in the morning but this is a great way to finish off your day.
"Safe Sound" functionality allows you to tone down or at least reduce the bass on your music in case you need additional awareness.
High end phase change materials called "Cool Touch" that NASA uses for their technology were used on the cushions. This simply ensures a decent level of thermal comfort by absorbing or releasing heat, depending on the situation. No one should aim for comfort in a workout but this is still an upgrade to the average headphone.
Gibson used silicon gaskets in order to entirely seal off the internals so even if you accidentally drop the headphones they'll keep working. They're completely resistant to hot weather and sweat thanks to the "Weather Seal" materials. The instruction manual also points out how you can remove the cushions for cleaning if you tend to exercise a lot.
Bluetooth performance is top notch and your average charge will give you around 10 hours worth of music. This way you can entirely focus on your workout instead of worrying about the battery running out. One charge should supply you through 5-10 regular workouts.
The wireless range is around 33 feet or 10 meters.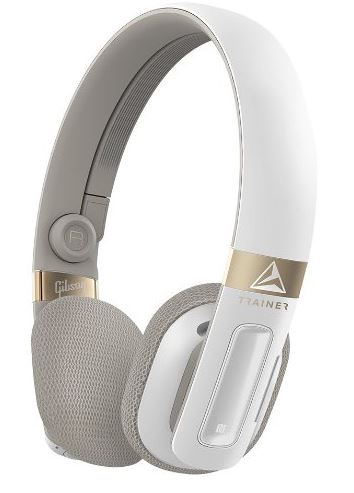 AeroFlex
A comfortable and custom like fit is achieved easily with the use of the AeroFlex band that retracts and rotates to the back of your head for added stability. This band works well to keep them sturdy and in place when you're involved in vigorous activity or intensive workouts. Additionally, it locks into place so that you won't have to worry about it coming loose over an extended duration.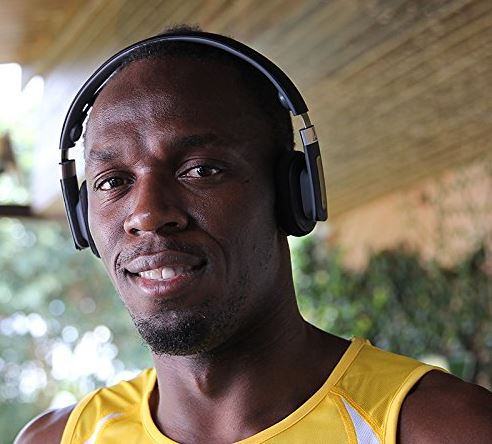 What's Included?
As an addition to the headphones themselves, Gibson also includes a USB charging cable and soft carrying pouch as an added bonus. The soft carrying pouch keeps them in a safe and soft environment when the headphones are not in use. The USB cable gives them a quick charge so you can enjoy wireless playtime and talk time up to 11 hours.
The Verdict
The Gibson TH100 Trainer Sport Headphones will certainly enhance your active lifestyle, essentially helping you become healthier and more motivated. Gibson has plenty of experience manufacturing top music instruments/consumer electronics, and this time they took that further by collaborating with a top athlete and putting a powerful combination together. The "Trainer" headphones combine Bluetooth connectivity, safety features, impressive sound quality and flexibility options that will certainly enhance your workouts and help you reach your goals faster and healthier.
Note: At no extra cost to you, we may earn a commission for purchases using our links. Learn more.