If you're one of the 2 billion people worldwide who use WhatsApp, chances are you depend heavily on this handy app for staying connected with family, friends, and work colleagues. With features like status updates, disappearing messages, and easy media sharing, it's no surprise that WhatsApp holds a top position in the global messaging app market.
However, like any tech product, WhatsApp can encounter issues that may disrupt its smooth functioning. And if you're an iPhone user, you've probably faced problems like the app crashing, freezing, or not opening at all.
But don't panic. These issues can usually be fixed with some simple troubleshooting steps. Here, we'll explore six ways you can get WhatsApp working flawlessly on your iPhone once again.
Understanding Common Causes of WhatsApp Issues
To ensure a smooth experience with WhatsApp on your iPhone, it's beneficial to understand some common issues that can cause the app to malfunction. These problems can range from outdated software versions to server outages and poor internet connections. Here are some key factors that can affect the proper functioning of WhatsApp:
Outdated App or Device Software
If you have not updated WhatsApp or your iPhone's operating system for some time, you might encounter issues. App developers regularly release updates to fix bugs, enhance performance, and add new features. Therefore, using an outdated version of the app or iOS might lead to a sub-optimal experience.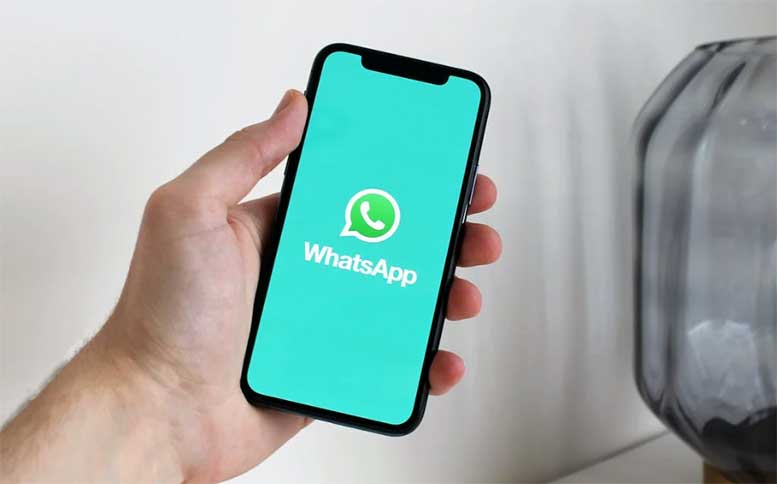 Internet Connection Issues
A stable internet connection is essential for WhatsApp to function correctly. If you're experiencing problems sending or receiving messages, the first thing to check is your WiFi or cellular data connection. Poor or unstable internet connection can prevent messages from being sent or received and may cause delays or interruptions during voice or video calls.
Server Outages
While it's relatively rare, WhatsApp can experience server outages, meaning that the app's services are temporarily unavailable. During these times, you may be unable to send or receive messages or make calls.
Insufficient Storage Space
WhatsApp requires storage space to save messages, photos, videos, and other shared files. If your iPhone is running low on storage, WhatsApp may not function properly. This issue can manifest as an inability to receive media, messages disappearing, or the app crashing.
Phone Settings
Sometimes, the settings on your phone can interfere with WhatsApp. For example, if you have enabled restrictive data settings, WhatsApp might not work correctly on cellular data. Similarly, if you have set your phone to the "Do Not Disturb" mode, you might not receive notifications for new messages.
App Glitches
Occasionally, WhatsApp might just have a glitch, causing it to freeze, crash, or not open at all. Glitches that happen regularly across multiple users are often fixed by the developer eventually. But sometimes, action may need to be taken on your part.
By being aware of these common issues, you can preemptively address potential problems and troubleshoot more effectively when problems do arise. Now that we know what the primary culprits are, let's move on to the steps needed to resolve them.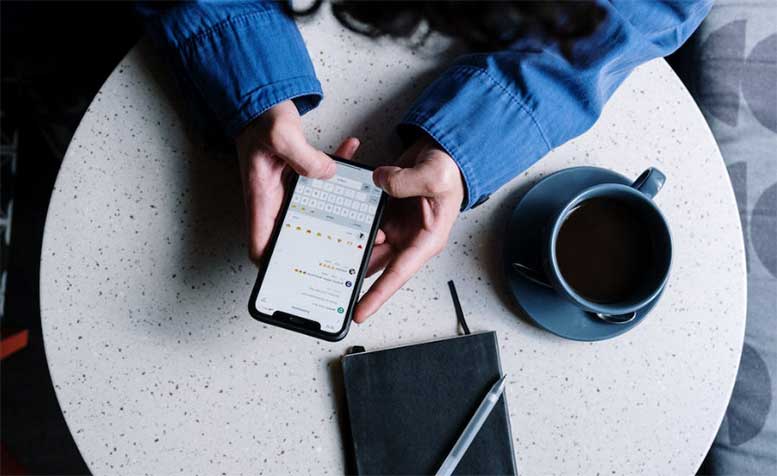 Fixing WhatsApp: 6 Methods for Success
Even the best apps encounter problems from time to time, and WhatsApp is no exception. When you're dealing with glitches, crashes, or loading issues on your favorite messaging app, don't fret. With the right troubleshooting techniques, you can usually resolve these problems swiftly and smoothly. With that, here are six proven methods to get WhatsApp up and running on your iPhone again.
1. Exit WhatsApp and Restart
Whenever an app begins to behave in unexpected ways, one of the simplest and most effective initial solutions is to force quit the application. Think of this as a mini reboot for the app. Here's how you can do this on an iPhone:
For iPhones with Face ID: From the Home bar, swipe up and hold in the center of the screen. This will open App Switcher. Next, swipe all app cards up to close the running apps.
For iPhones with Touch ID: Double-pressing the Home button will open App Switcher. From there, swiping up on all app cards will force close them.
2. Check Your Internet Connection
If WhatsApp continues to display glitches, the next step is to verify your internet connection. A weak or unstable network can interfere with the smooth functioning of your apps. Here's how to test your connection:
Open the Control Center on your iPhone and tap the Airplane Mode icon to activate it. Wait a few moments, then turn off Airplane Mode. Open WhatsApp to check if it's functioning normally.
3. Update WhatsApp
If your app version is outdated, it might be causing functionality issues. If it's been a while since you last updated WhatsApp, you should do it now. Simply open the App Store on your iPhone and tap your profile icon at the top right corner of the screen. Scroll down to locate WhatsApp and click the "Update" button next to it. Once updated, open WhatsApp and check its functionality.
4. Verify WhatsApp's Server Status
Sometimes, the problem may not lie with your device or the app itself but with WhatsApp's servers. When servers are down, apps don't function as expected. To check the server status of WhatsApp, visit reliable outage detection websites like Downdetector. Simply enter "WhatsApp" into the search bar, and the site will display the current server status of the service.
5. Update Your iPhone's Software
On rare occasions, WhatsApp might malfunction due to software bugs on your iPhone. Therefore, it's crucial to keep your device updated with the latest version of iOS. To update your iPhone, open the Settings app and tap on "General," followed by "Software Update." If an update is available, download it and proceed with installation.
6. Uninstall and Reinstall WhatsApp
If all else fails, you may need to uninstall and then reinstall WhatsApp. But before you do this, ensure to back up your chats to avoid any data loss. To do this, open WhatsApp, tap on the "Settings" icon at the bottom right corner, then select "Chats" and "Chat Backup."
Once you've backed up your chats, press and hold the WhatsApp icon, then select "Remove App" > "Delete App," and confirm. Next, open the App Store, find WhatsApp, and install it. Then, launch WhatsApp, verify your account, and restore the backup.
By following these troubleshooting steps, you should be able to restore WhatsApp to its usual, smoothly-functioning self on your iPhone. Remember, encountering technical issues is normal, but with a little patience and the right troubleshooting techniques, you can quickly resolve them and get back to connecting with your loved ones on WhatsApp.
Now that you have some helpful tips for getting your WhatsApp working, let's briefly explore a couple of other common maintenance tips for an enjoyable experience with the app.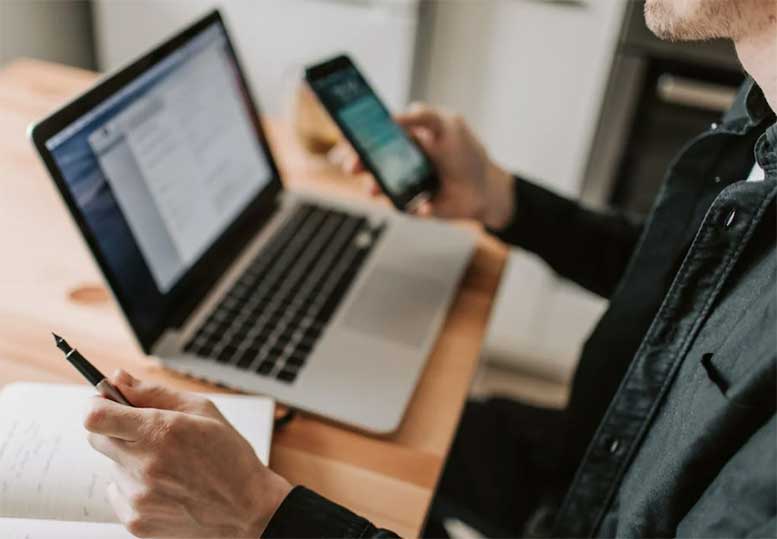 Managing WhatsApp Notifications
If you're facing issues with WhatsApp notifications on your iPhone, such as not receiving notifications or delayed alerts, there are a few simple solutions you can try.
To start, you'll need to check the notification settings in WhatsApp. To do this, open WhatsApp and go to "Settings" > "Notifications." Ensure that "Show Notifications" is turned on for messages, groups, and calls.
Next, check iPhone Settings by going to the iPhone's "Settings" > "Notifications." Locate and select WhatsApp and make sure that "Allow Notifications" is enabled. Additionally, check the "Sounds" and "Banners" settings to ensure they're set up as desired.
After that, you'll want to update iOS, as outdated software might cause notification problems. Make sure you have the latest iOS version installed on your device. Finally, restart your iPhone. This might sound overly simple, but sometimes, a simple restart can clear up any minor glitches, including notification-related issues.
Securing Your WhatsApp Account
While we're discussing troubleshooting, it's worth mentioning some steps to ensure the security of your WhatsApp account. WhatsApp provides several features that enhance the privacy and security of your conversations.
Two-Step Verification
Adding an extra layer of security is easy when you enable two-step verification. To do this, go to "Settings," then "Account," then "Two-step verification," and finally, "Enable."
Privacy Settings
Adjust your privacy settings according to your comfort level. You can control who can see your "Last seen," "Profile photo," "About," "Status," and "Live location." To do this, go to "Settings" > "Account" > "Privacy."
End-to-End Encryption
This form of encryption is set by default. And when set, just you and the recipient can read what's sent. In fact, not even WhatsApp can see what you're talking about. You can verify this by tapping on the contact's name and then on "Encryption."
Report Suspicious Contacts
If you receive a suspicious message from an unknown number, you can report it directly within the app. Tap the contact's name > "Contact Info" > "Report Contact."
Maintaining a secure and well-functioning WhatsApp account will ensure a smooth and worry-free messaging experience. Just remember, even if you encounter issues, there are always ways to troubleshoot and resolve them effectively.
Final Thoughts
With these troubleshooting steps, you should be able to get your WhatsApp running smoothly again on your iPhone. Tech issues are a part of life, but with a little patience and the right troubleshooting techniques, you can resolve them quickly and get back to connecting with your loved ones on WhatsApp.