A rugged camera can make a real difference if you're someone who enjoys capturing the finest moments in the great outdoors. Even if you aren't necessarily always putting it to the test, having a super durable camera like the Fujifilm FinePix XP90 can be a rewarding experience.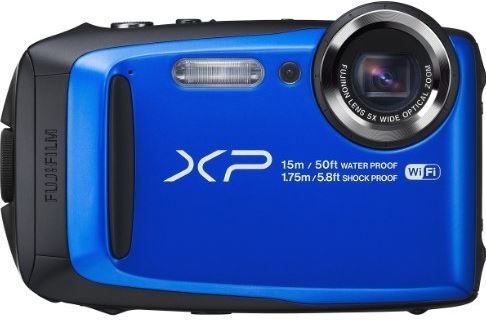 Recently announced, this rugged digital camera is built to handle mother nature and just about anything she throws at you. Since the XP90 is "4-Way Proof" it's fully waterproof to 50 feet (15 meters) deep, freeze proof to 14 degrees F (-10 C), shock proof from falls up to 5.8 feet (1.75 meters), and completely dust proof and sealed for durability. As an improvement over last year's XP80, the XP90 offers a wealth of advanced and tough features to appeal to a wide range of individuals.
Image Quality
Equipped with a wide lens and paired with a 5x optical zoom and a 10x intelligent digital zoom, the Fujifilm FinePix XP90 Digital Camera has full capabilities to assure excellent quality photos where you need to fit a lot of detail into. The FUJINON zoom lens scales from 28 too 140 millimeters so you can immediately capture the action from a fair distance away.

Built to deliver high resolution photos, it's also equipped with a 16 million BS-CMOS Sensor to bring out the best clarity for all sorts of environments – underwater, deep forests, sunny ski slopes, and more. Even dark or poorly lit settings are brighter than usual while still retaining the best possible quality. Additionally, the XP90 is built with advanced Optical (Sensor-Shift) Image Stabilization in order to produce a great image even when you're zoomed in all the way. Most other cameras don't have their full ability to capture the scene with a shot that's zoomed in all the way.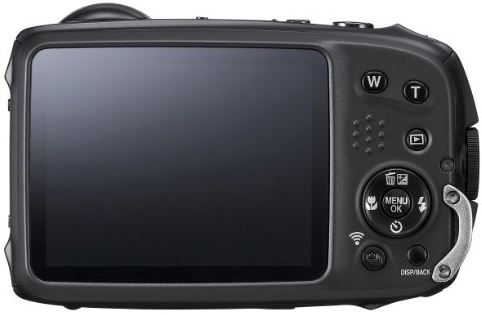 Screen
One of the first things that people notice about the XP90 is the beautiful, jaw-dropping 3-inch 920k-dot LCD monitor. Although the camera is very compact, the screen takes up a decent amount of the back side in order to provide you with a clear and vibrant preview of what's in the shot. Best of all, it's covered in an anti-reflective material so it's simple and easy to use even on the brightest of days. Nothing is more annoying than a nice LCD screen on your new camera, only to find out that when you take it outside on a sunny day, you can hardly see it. That's simply no the case with the screen that FujiFilm incorporated into the XP90's design. Best of all, the brightness is automatically adjusted to match the environment to it's ideal conditions, thus saving the battery life over time.

Speed Up Time
Landscape scenes are some of the most beautiful photos that most people take. FujiFilm knows this so they wanted to take it one step further. With the new "Speed Up Time" feature, you can take photos at certain intervals to record a time lapsed recording of a sunset, sunrise, shadows, or anything else where passing time can make a dramatic difference. It will take still photos during different set intervals and compile them into a full high definition movie at a variety of three different frame rates – 10, 30, and 60.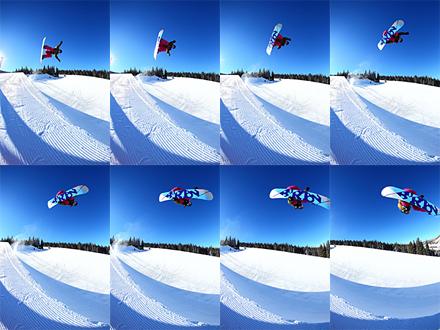 Burst Mode
When you're trying to shoot an action shot where someone may be doing a trick on their snowboard or taking a dive in the ocean, a fun feature can be activated with the "Burst Mode Button". Located accessibly within a finger's reach, this small button will activate a mode that processes at a tremendously high speed within a range from 10 to 60 frames per second.
Full HD Recording
We all know how amazing high definition can look, it's now the standard with most cameras, but not to be forgotten. With the integrated CMOS sensor, the Fujifilm FinePix XP90 Digital Camera has the ability to record in beautiful high definition at a full 1920 x 1080p resolution. Located on the top of the camera is a small movie recording button that activates this mode for quick recording. Additionally, you can record with a variety of different filters to add certain effects to your videos. These filters include fish-eye, low-key, high-key, pop color, toy camera, and partial color.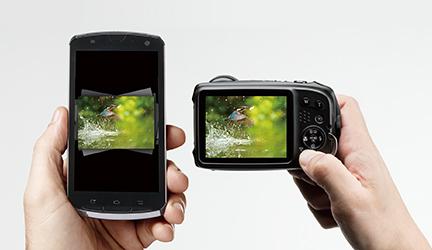 Transferring Photos
It's one thing to take some sweet photos, but it's another thing to access them. We're pleased to say that FujiFilm made it a simple process to easily transfer them off of your camera without much hassle. Using the free FujiFilm Camera Remote app on your smartphone device, you can have your photos transferred with a single touch of a button. There's even no need to enter a password, ID, or go through any complicated steps.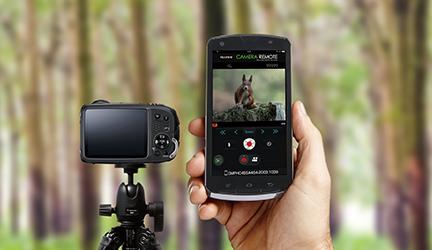 Remote Shooting
With the FujiFilm Camera Remote app, you can use your smartphone or tablet as a controller for your XP90. This makes it easy to remotely shoot photos while still being able to zoom or switch to a movie recording instead of a still shot. For those that enjoy wildlife, this is a great feature to have that allows you to really sneak up on the perfect photo opportunity.
Durable Design
When you're holding the XP90 in your hand, you can tell it was made with durability in mind. Although we've already mentioned that it's waterproof, dust-proof, shockproof, and freeze-proof, there's a few more features that keep it's durability in check. If you take a close look you'll see a sturdy yet compact build with tight seals between all the buttons in order to keep unwanted elements out. Carrying it in your bag or pocket, even if you're going through rough terrain, is a simple task. Plus, there's a small safe double-lock mechanism that keeps the battery compartment sealed and locked up at all times.
Final Thoughts
Equipped with fantastic color reproduction, the photos and videos that the Fujifilm FinePix XP90 Digital Camera produce are downright fantastic. The amazing 16 million pixels BSI-CMOS sensor really shines through at producing vibrant and clear results that capture details with remarkable quality. Additionally, we're really happy to see a lot of cool features built-in for easy access including the burst mode button and speed up time features.
Overall, we feel that the XP90 would make a great buy for anyone looking for an affordable, durable, rugged digital camera that's built to withstand the elements with ease. We're confident that this is going to be the camera of choice for many outdoor enthusiasts or those who are sick and tired of fragile or poorly made cameras.