Capturing the moment right as it's happening is essential if you want to have something fun to look back on. However, not all smartphones offer the ruggedness and usefulness that you need to be there when you're having some of the best times of your life. Introducing the Now Cam by ZAGG. It redefines the way we capture, record, and share our adventures on the go. From special moments to spontaneous occurrences, it's always ready at a moments notice to capture 720p high definition video, shoot still photos, video bursts, and even able to use as a Bluetooth speaker. Recently announced at CES 2016 and set to release soon, we had the chance to see what it's all about.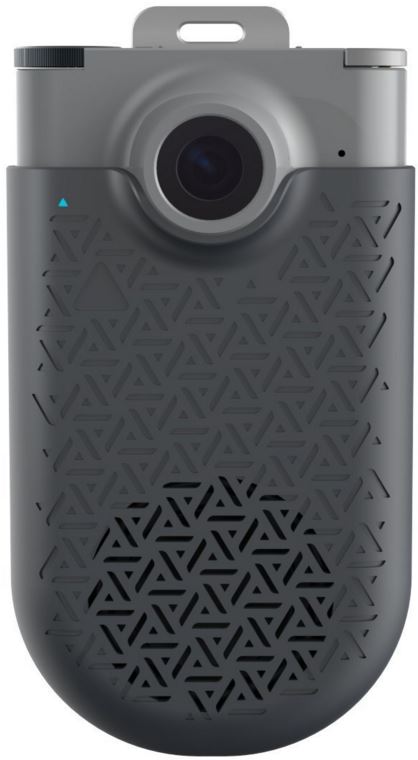 Easy to Use
Designed to help you step away from the screen and step into the moment, the ZAGG Now Cam is easy to use with simple but useful functionality. With the use of the integrated dial controls, you can easily switch between three different shooting modes: still shots, six second video bursts, and 720p video.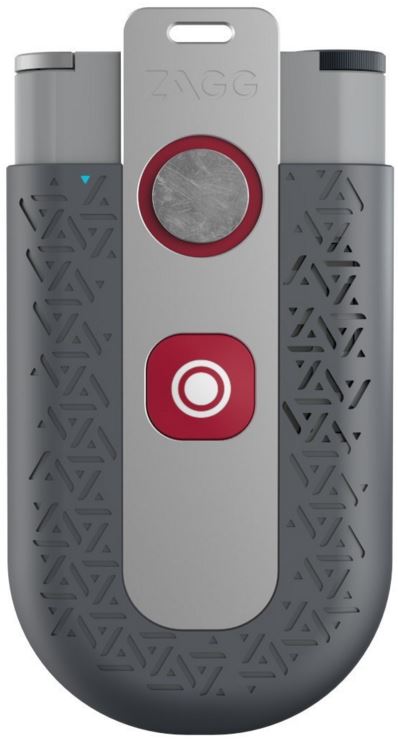 There's a small button on the backside that lines up right with your thumb so you can shoot within a split second for instantaneous capturing. Since there's 4 gigabytes of internal storage space, you won't have to worry about finding space to store your content – it can hold up to 30 minutes of high definition video and 1600 still images without the need for any additional memory.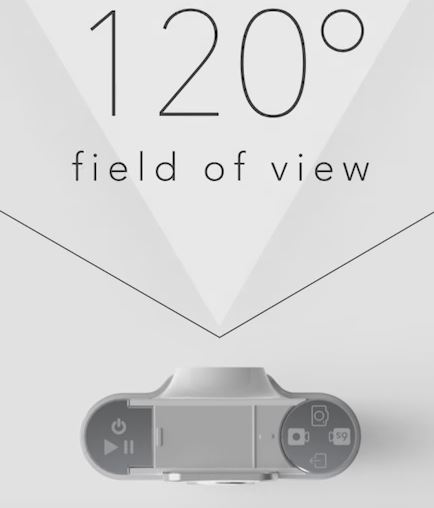 Wide Angle
Nothing is more frustrating than shooting video or taking a photograph and then going home to find out that your camera wasn't able to capture the moment correctly, or there wasn't enough angle to get everything or everyone in the shot. Not enough field of view is a common problem with most cameras, but the ZAGG Now Cam is built with a 120 degree wide-angle lens that works wondrously for a broad field of vision. This way, it's capable of fitting every detail into the scene like you want it to.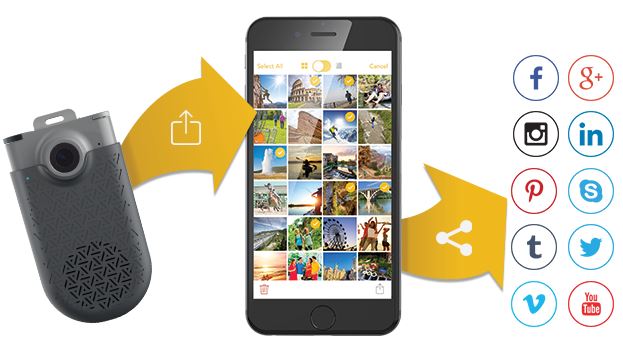 The App
With the free and easy to use ZAGG Now Cam App, you can easily transfer your videos and photos from the camera directly to your smartphone. This enables quick sharing and fast uploads for instantaneous sharing on any of your social media channels, email, website or blog. Compatible with both iOS and Android devices, it offers a great way to free up additional storage on the ZAGG Now Cam so you have more memory to hold additional footage or photos.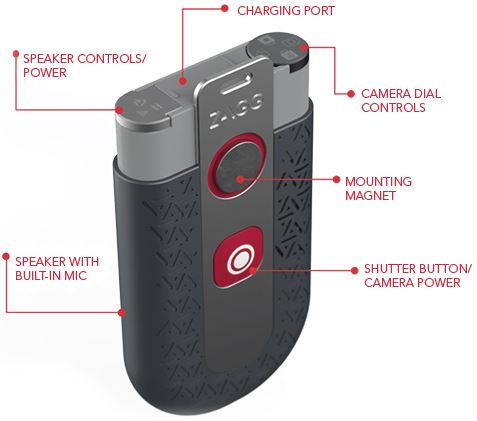 Dial Controls
With an integrated dial located on the top of the camera, you can select between the different modes – video, still photos, or video bursts. With the simple twist of the dial, you'll be able to effortlessly switch into a different mode on the fly. The functionality of this is essential if you're into fast paced action, extreme sports, or you just want to have quick control over the different shooting modes. Best of all, there's no lag or hindrance when switching from one mode to another – the moment you turn the dial it's ready for the shot.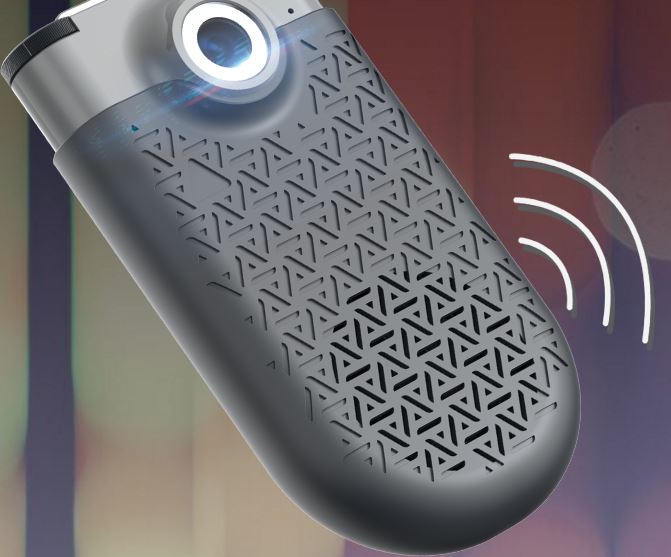 Bluetooth Speaker
Having the ability to blast your favorite music, radio station, or audio when you're out with friends, family, or just by yourself is a real treat. They've integrated a Bluetooth Speaker feature that turns the camera into a high fidelity wireless speaker that can play audio right from your smartphone. With a three hour battery life when used as a Bluetooth Speaker, there's plenty of play time before you'll need to charge it up again. Inside is a 30 millimeter driver that emits pristine quality sound with a heavy level of bass and proper treble at a much better quality than your standard smartphone speaker.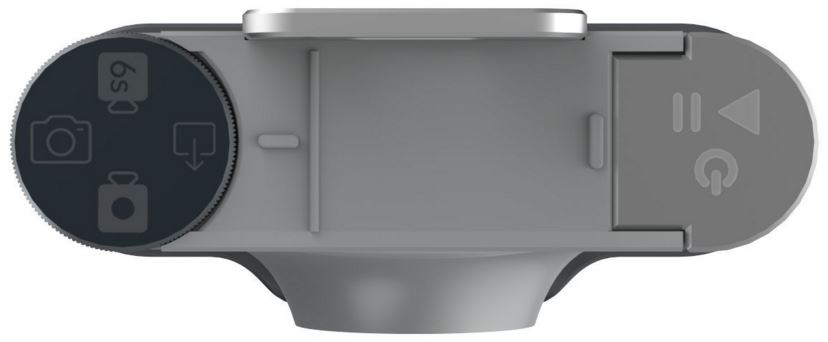 Hands-Free Calling
Since there's a built-in microphone, you're given the freedom to answer calls using the ZAGG Now Cam as a speaker phone. It's a nice feature to have if you're keeping your smartphone in an inaccessible book bag or storage pocket and you don't want to dig through all your stuff just to take a call. Simply answer it with the hands-free calling feature and you're good to go.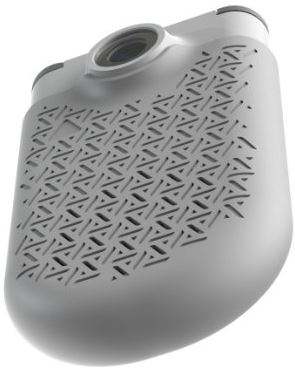 Integrated Magnet
On the back-side of the camera is a built-in magnet that provides a strong connection to any metal surface. This gives you the flexibility to attach it to any magnetic surface like a lanyard so you can keep it within reach at all times. ZAGG even includes three lanyards with the purchase of the Now Cam in order for you to take full advantage of this magnetic feature. With a lanyard attached, you can setup the cam in any position or area that you'd like to capture the shot in. Additionally, this gives you the flexibility to carry it around your neck or wrap it around your wrist so you're never tethered from it – perfect for concerts, gatherings, or events with crowded space or a lot of people.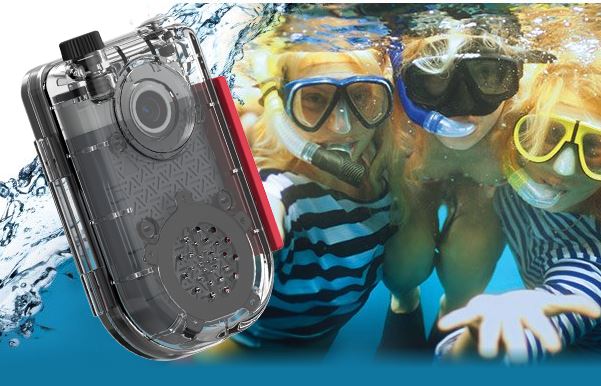 Optional Accessories
Although the full details on the optional accessories are not totally available yet, ZAGG is set to release a waterproof rugged case and a universal handlebar mount for your bike. These are sold separately, but they open the camera into a whole new realm. With the waterproof case you can take it underwater or expose it to extreme conditions without having to worry about it's integrity. The universal handlebar mount works well for any bike rider or fitness guru who wants to capture footage while they're riding. Although there aren't necessary upgrades for all, it's nice to see that ZAGG will be having them available.
Final Words
With everything you need to get started including a Micro USB charging cable, three lanyards, and a detailed instruction manual, the ZAGG Now Cam is an easy to use addition to any active lifestyle. Whether you're hanging out with friends and family, or on your own during a walk through the woods, at the beach, or enjoying your time at the park, it gives you the ability to capture breathtaking scenery with it's 120 degree field of view. We love the fact that the 4 gigabytes of internal memory is built-in so you won't need to purchase any memory cards or additional accessories to get started.
Since it's easy to use, full of great features, and built for portability, we whole heartily recommend the ZAGG Now Cam to anyone who's on the fence about it. Although some people might not find a constant use for it, it's a nice gadget to have that offers a much better option than simply recording with your smartphone.
Meet Derek, "TechGuru," a 34-year-old technology enthusiast with a deep passion for tech innovations. With extensive experience, he specializes in gaming hardware and software, and has expertise in gadgets, custom PCs, and audio.
Besides writing about tech and reviewing new products, Derek enjoys traveling, hiking, and photography. Committed to keeping up with the latest industry trends, he aims to guide readers in making informed tech decisions.