Who could forget the magic of a Polaroid camera? It was the world's first "instant gratification" photo system at a time that processing pictures would take many days of waiting.
Of course, these days, instant gratification means thousands of high quality photos or videos instantly snapped, stored, and shared with the world from the smartphone in your pocket.
Even in our increasingly digital world, there's something nostalgic and special about an analog experience. So much of how we interact with others is defined by social media, and while the connectivity and reach is astonishing, it can at times feel less real than a real human encounter.
The same holds true for our photos and memories. While it's certainly amazing to take thousands of photos and have them instantly saved forever to our own personal "cloud," we often miss the tangible, shared experience of flipping through physical photo albums.
For some, particularly younger people born after the computer boom, this may not matter, but for those of us old enough to remember, there is a definite difference. Each picture, even with its flaws, poor focus, and bad composition, had value. Today, some people may take 30 shots just to get the right selfie or picture of their lunch.
Looking to re-capture some of that analog magic, Fujifilm has released the Instax SP-3 photo printer. Blending modern technology with the nostalgia of instant prints, Fujifilm invites you to create unique memories to share and treasure.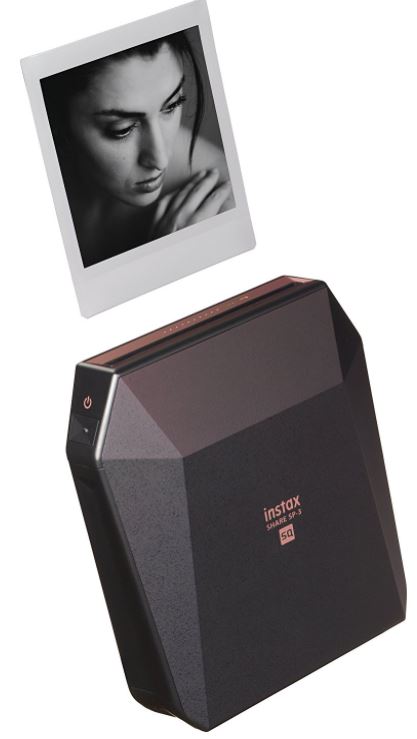 Overview and Specifications
Unlike the classic Polaroid, the Fujifilm Instax SHARE SP-3 isn't a standalone camera. It also isn't exactly a printer either. It is a relatively small portable device that develops pictures using Fujifilm's instant "Instax SQUARE" film. So, while the film develops like a Polaroid, you need a smartphone or compatible Fuji camera to actually take the photos.
Measuring just 4.6 x 5.1 x 1.7 inches, the SHARE SP-3 can easily slip into a purse, bag, or backpack. You could even fit it into a large pocket. It also only weighs 0.7 pounds before adding the battery and film pack. With such a compact size, you're correct to assume the SHARE SP-3 can't produce very large prints. Instax Square film only produces an image that is 2.4 x 2.4 inches on film sized 2.8 x 3.4 inches. The additional size remains as a white border very reminiscent of Polaroid.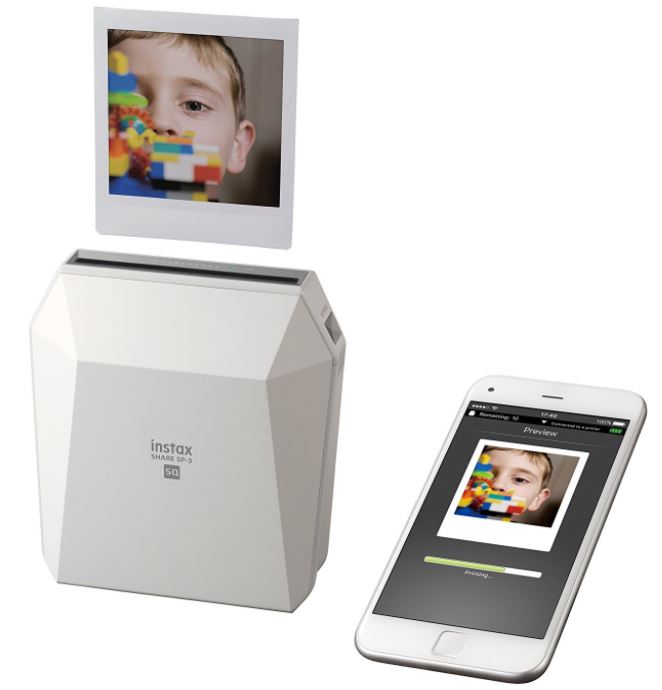 The Instax SHARE SP-3 looks somewhat trapezoidal with angular lines and one raised side to house the photo development mechanism. It comes in both black and white, and both colors feature an attractive matte finish that feels premium to the touch with a bit of a retro-futuristic vibe. While looks aren't everything, the SP-3 aesthetically steps up from the boxy, uninteresting previous versions, the SP-2 and SP-1.
Since it's such a unique item, it's unlikely anyone could guess what the SHARE SP-3 does, but the attractive understated exterior actually houses some sophisticated internals. Let's see what this pocket photo lab can do.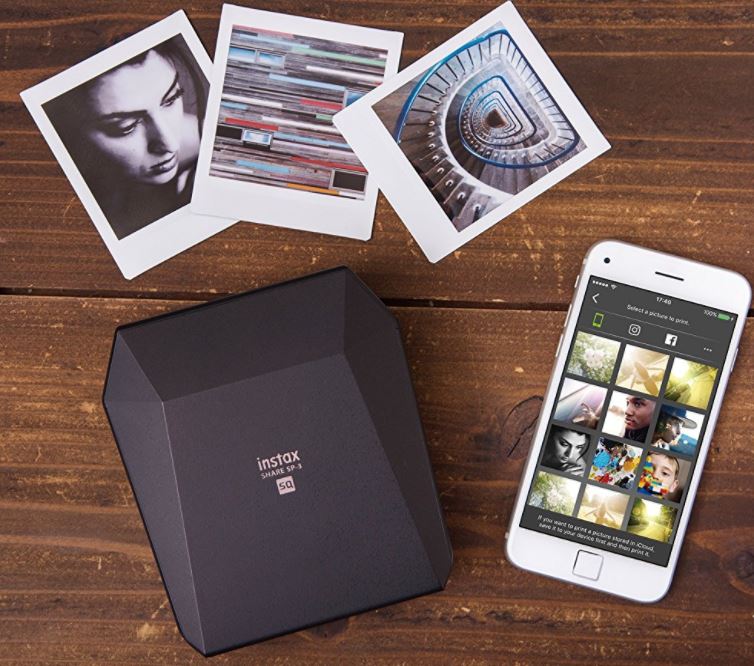 Photo Specifications
Fujifilm has left us with a bit of conflicting information. The SP-3 product page states, "A new laser exposure system achieve a faster printing time of 13 seconds from print data transfer to print output." That sounds great, except the SP-2 product page boasts, "A new laser exposure system achieve a faster printing time of 10 seconds from print data transfer to print output."
We're inclined to think that the SP-3 utilizes the same technology as the SP-2, both of which are an upgrade from the SP-1, but Fujifilm could stand to be a bit clearer with their description.
This is a reasonable conclusion given that both SP-2 and SP-3 claim image resolution of 318 dots per inch, or dpi. The SP-2 only produces rectangular 1.8 x 2.4 inch prints with a total resolution of 800 x 600 pixel while the SP-3's 2.4 x 2.4 inch prints include 800 x 800 pixels. This 33 percent higher pixel count aligns perfectly with the 30 percent longer printing time.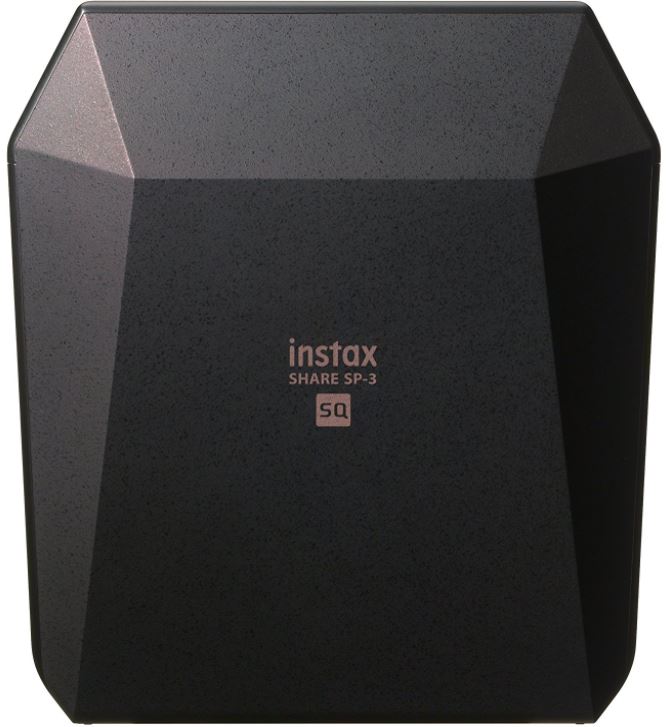 Keep in mind, while it takes 13 seconds for the picture to leave the SP-3, it still takes 1-2 minutes for it to develop fully.
While 800 x 800 resolution sounds like a far cry from the many megapixels our cameras can grab, it's only because the photos are so small. The 318 DPI resolution matches that of Apple's original "Retina" display, intended to be small enough so the human eye could not identify pixels at standard viewing distance.
Indeed, we found the prints acceptably clear. They don't hold up to very close inspection, but a 2.4 inch square photo isn't really intended to be scrutinized, just enjoyed. While not perfect, color was strong for an instant film. Fujifilm claims 256 levels per RGB color. This 24-bit color depth matches most modern monitors, but as with most instant film, there is a unique quality to each brand that can even vary between batches of film.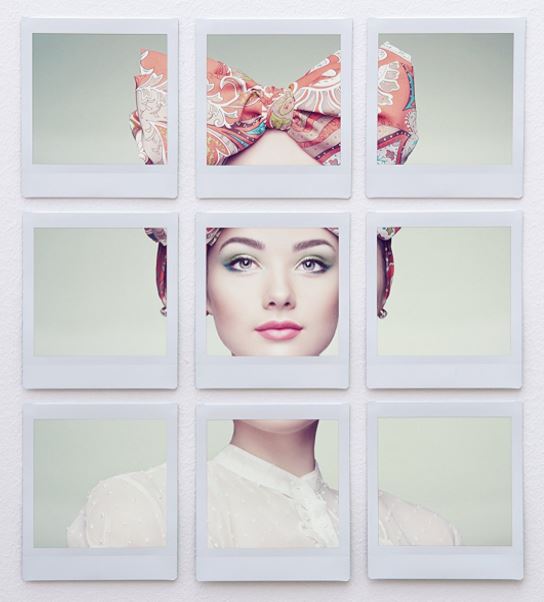 Usage
Given that the printer has few buttons and no display, all of the functionality requires a smartphone or compatible Fujifilm camera. We'll look at the app options in just a minute.
First, we found the battery life of the Instax SP-3 completely acceptable. Complete charging takes approximately 3 hours and the battery has enough capacity to power around 160 prints. This really should cover you for most situations.
The SP-3 has LEDs on top to monitor how much film you have remaining. The lone button allows you to reprint with one touch in case you want to share copies with multiple people.
Unlike a traditional film camera with rolls of film, the Instax SP-3 uses cartridges with 10 prints per pack, much like a Polaroid. While this does make for simple loading, there's no arguing against the fact that the film cartridges carry a hefty price tag.
Given that we're used to snapping 50 pictures of the same scene hoping for the perfect angle, it may require some adjustment to place such a high value on every click of the shutter. Though other mobile printers may have expensive inks or dyes to purchase, they will generally have lower paper costs. Aside from just the expense, the physical space required to store and transport film could prove concerning. Most of us wouldn't think twice about snapping 100 or more photos in an evening, but if that meant lugging around 10 or more boxes of film, we might think twice about using this camera.
If you place high value on the tangible, analog experience of a printed photo, you can likely justify the expense and hassle. However, don't make the mistake of thinking this is a toy and handing it to a child. They're likely to burn a hole in your wallet faster than these prints develop.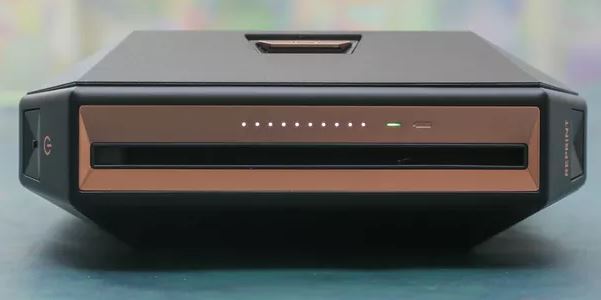 App Functionality and Photo Options
The free "instax SHARE" app, available in the App Store or Google Play fully unlocks the capabilities of the Instax SP-3. Using the app, you can transfer pictures from your smartphone to the SP-3 via the integrated WiFi connection. You can also print images from Facebook, Instagram, Google photos, and other social sites.
Aside from simply printing photos just as you took them, the "Instax SHARE" app includes some customization options. Fujifilm includes brightness and contrast focused filters, black and white or sepia toned color filters, and a Fujifilm Intelligence Feature utilizing their proprietary Image Intelligence. Based on 80 years of experience, this filter optimizes brightness, contrast, and color automatically.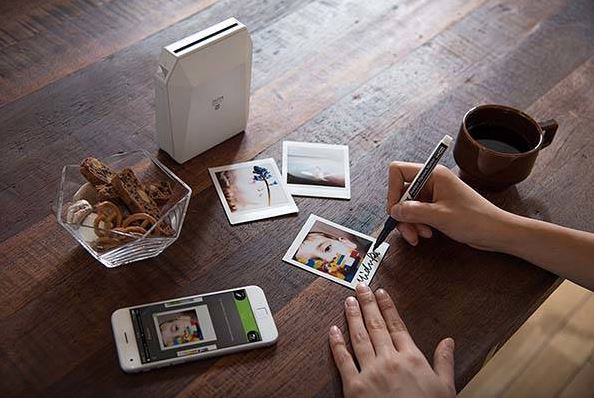 While the filters alter color appearance, various templates allow more artistic expression as well. Within the app you can select a Split template which divides a single picture onto two sheets of film. The Real Time Template places date, location, weather, temperature, and humidity onto your image just in case you wanted to remember what the humidity was every time you viewed an old photo. The Limited Template numbers multiple copies of a print. If you select three copies, they will show "1 of 3," "2 of 3," and "3 of 3." This is intended to give the prints more of a limited collectible feel.
We found the Collage templates most interesting. You can add two, three, four, or nine images to a single photo. While fun, the 9 image template seems a bit tiny. With only 2.4 inches total, each image only measures 0.8 inches square. This gives a unique mosaic effect but certainly isn't the choice if you want to observe any details in the photos.
Final Thoughts
While many manufacturers try to capitalize on portable printing, most still choose to go with more traditional printing methods. Fujifilm's Instax line, originally released in 1998, emulates but improves upon Polaroid's mobile film development.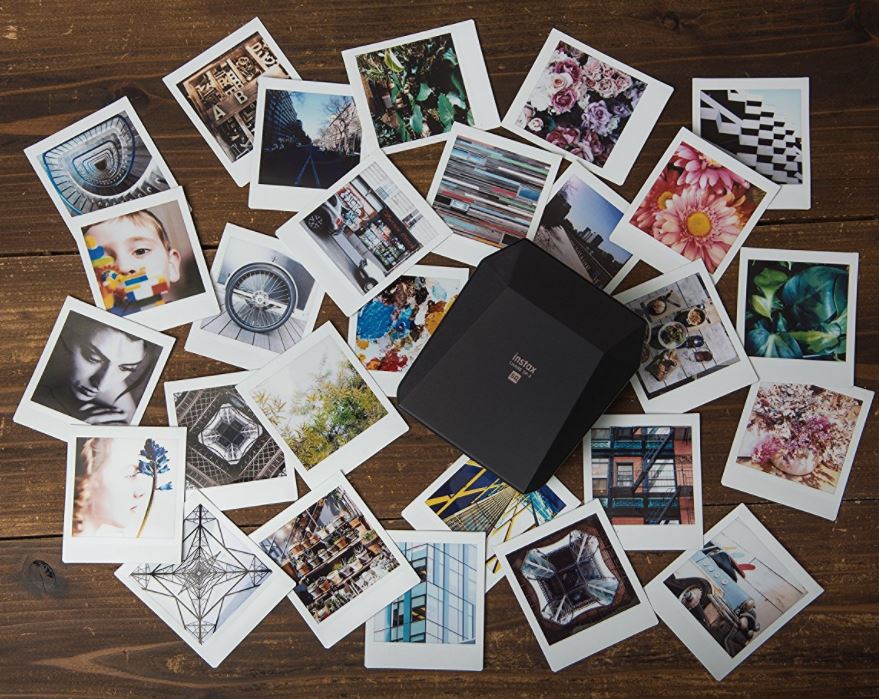 Unfortunately, at the height of Polaroid's popularity, it was really the only option for mobile, instant photo viewing. As such, the added hassle and expense was offset by the ability to avoid driving to the photo lab, paying for development, and often waiting days to make a return trip.
We live in a different time. Most people don't even own a standalone camera but simply use their smartphones. While not pro-quality, the smartphone snaps are certainly better than that of a film camera during the Polaroid era. With high quality, nearly infinite capacity free pictures already in your pocket, are you willing to pay a considerable amount for the ability to print individual photos that can get lost or damaged? The Fujifilm Instax SP-3 has to be compelling enough to convince people to print and pass around photos instead of merely sharing them digitally.
The nostalgia factor definitely kicked in when we saw the iconic white framed prints and waited impatiently as our pictures slowly faded in. However, as much as we may have been amused by it, we can't really imagine choosing to bring the SHARE SP-3 over just instantly sharing photos with our phones. While we do bring around a digital SLR when we want higher quality images, the thought of bringing a dedicated photo printer to develop tiny, expensive prints seems like a novelty that would wear off very quickly.
The Fujifilm Instax product line has existed for nearly 20 years. This means it survived the explosion of digital cameras and smartphones, so there must be enough people interested to sustain it. If you like the idea of instantly printing physical pictures to share, the Fujifilm instax SHARE SP-3 offers fast, versatile, quality prints directly from your smartphone and social media.