No matter what kind of video games you like to play the most, having easy and accessible control over your gameplay is crucial. Smartphones, tablets, TV boxes and VR headsets don't always take control into total consideration. Upgrading yourself with a third party Bluetooth remote is a smart choice if you want enhanced comfort, better play and a better advantage over your competitors.
The GameSir G3s is a wireless gaming controller that was released a few months ago, but we finally were able to get our hands on it for ourselves to test it out. It's quite popular, very well priced and packed full of a lot of really cool technology. We're here today to go over it in greater detail and go over everything it has to offer.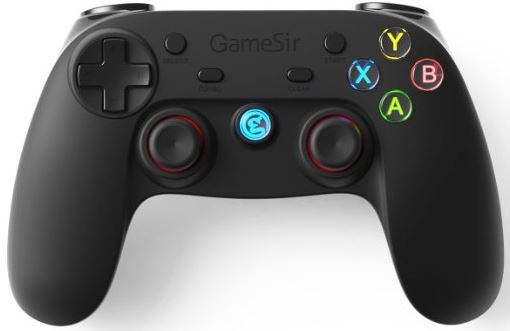 32 Bit Microcontroller with Fast Response and Effective Sensitivity
A microcontroller essentially determines the amount of buttons that can be mapped to a controller, as well as independently configured for performance and customized for personal preferences. The GameSir G3s uses a 32 bit microcontroller that's capable of up to 48 million computations per second, and can provide the sensitivity required not only for an 8 direction D-pad, but also dual joysticks and trigger buttons.
This also means greater accuracy which is incredibly important for more intense action and simulation games, as well as the advanced mouse options discussed that we'll discuss later on.
Before we dive into the compatibility with mobile smartphones, tablets, high end consoles and PCs, it's worth mentioning that while many games won't require such a fast and reliable microcontroller, that it's more than capable of handling advanced operations.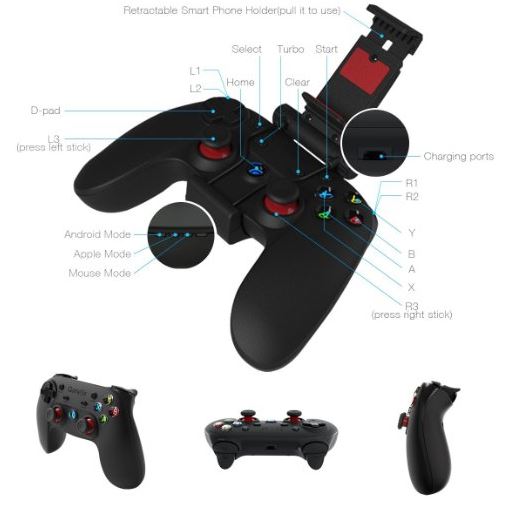 Versatile Compatibility Options for a Plethora of Platforms
The amount of devices that a game controller is compatible with ultimately determines both its performance and economic qualities, because otherwise you may not be able to use it at all. One of the simplest yet most powerful features of the GameSir G3s is the fact that it's compatible with both Apple and Android smartphones and tablets, Windows XP or later versions of PCs and PlayStation 3.
Using three conveniently placed, small buttons on the bottom of the controller, you can instantly switch between use for different modes, including Android mode, Apple Mode, virtual Mouse mode and PlayStation 3 mode. What these do is switch between the ION Arcade support functions for mobile games, as well as the X-input, D-input and Android native game mode functionalities.
Looking at its design you'd expect that it would be compatible with Xbox consoles, as it has the A, B, X and Y button lettering, but it's not.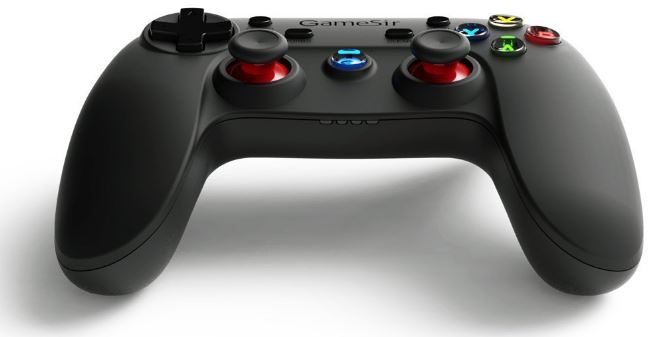 Multiple Connection Options Including Bluetooth
We've barely scratched the surface of the GameSir G3s' performance and comfort qualities, however there are several ease of use features left to cover first. For starters, wireless connection is made easy and provides a reliable transfer of data with either Bluetooth 4.0.
The beauty of using Bluetooth 4.0 is that devices are capable of communication with one another, rather than using a one way line of connection, making operations faster and initial connection much more intuitive. It's also able to set the precise amount of power usage required from your mobile device as well as the controller itself for greater battery power savings overall.
As a complement to the high speed 32 bit microcontroller, it supports higher bandwidth as well so you don't experience interference in connection. This will make it so that it can achieve more precision and accuracy with controls at a faster response rate.
When using a wireless controller with any device, wireless range is always desirable. Utilizing Bluetooth, you can expect around 25-30 feet of wireless range between your paired device and the GameSir G3s. Keep in mind that if you'd prefer to use a wired cable connection, it's also possible with multiple platforms since USB and micro USB cables are both included.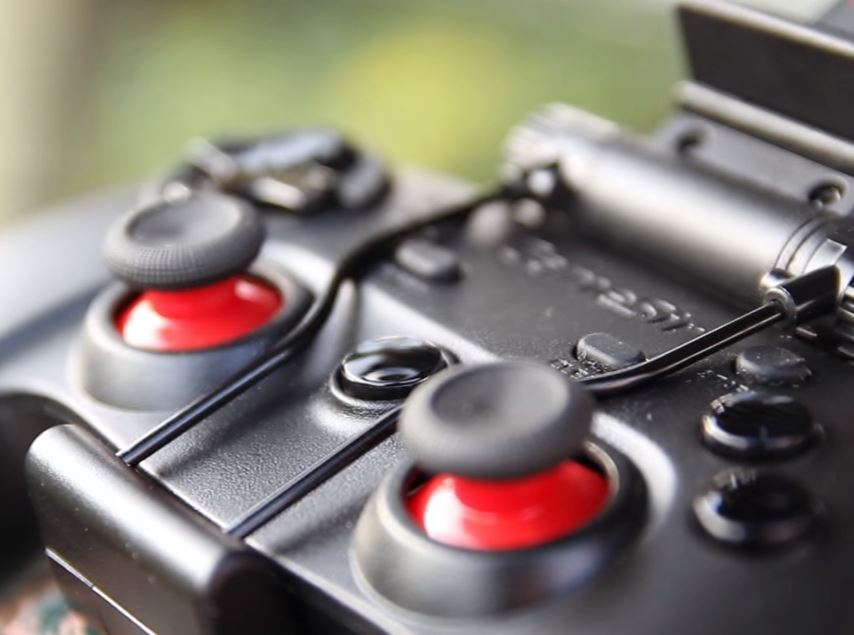 High Performance Buttons and Advanced Controls
The overall button layout and effectiveness of each is a major consideration that in many ways can make or break the value of any controller. You'll be pleasantly surprised with the button options that are made available to you with the GameSir G3s, as it includes everything you'd expect for a PlayStation 3 controller which likely demands the most in this area, and then some.
There's a directional pad with an 8-way response, two highly responsive joysticks with L3 and R3 button commands when pressed down, four basic action buttons labeled A, B, X and Y, as well as a Start, Select and Home Button. Leaving nothing behind, there are four trigger buttons labeled L1, L2, R1 and R2 that are very easy to press and also provide sensitivity for advanced gaming.
In addition to this basic setup, it goes beyond the basic design requirements of a PlayStation 3 controller with a Turbo and Clear button, which have both been valuable and useful performance commands since the days of the original Nintendo Entertainment System.
There are also rumble boxes integrated into the two handles for a more fun and immersive experience comparable to just about any controller on the market.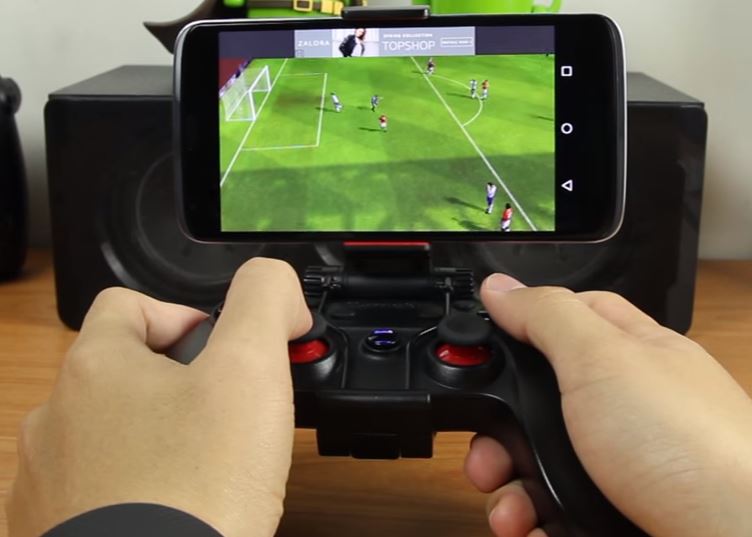 Intuitive Design Considerations for Comfort and Durability
The way a controller fits in your hand and the amount of time you can spend using it are important features – we're going to analyze them in-depth. First and foremost, the entire handle, trigger, button and joystick design has been implemented with ergonomic specifications to make it comfortable to use, without straining any part of your hands to get full use out of it.
As buttons and joysticks tend to go out of commission after regular use, the GameSir G3s has been fitted with durable components. In fact, the entire construction is guaranteed by warranty against defects in manufacturing and workmanship. This is a clear indication that you're getting what's promised to you in terms of hardware, however the software is only guaranteed to work with Android native games and X-input mode games. iOS games are supported but not covered by warranty due to their potential complexity.
That being said, there's also a retractable smart phone holder built into the controller, which opens by pulling it. It'll keep your screen securely in place for much extra comfort.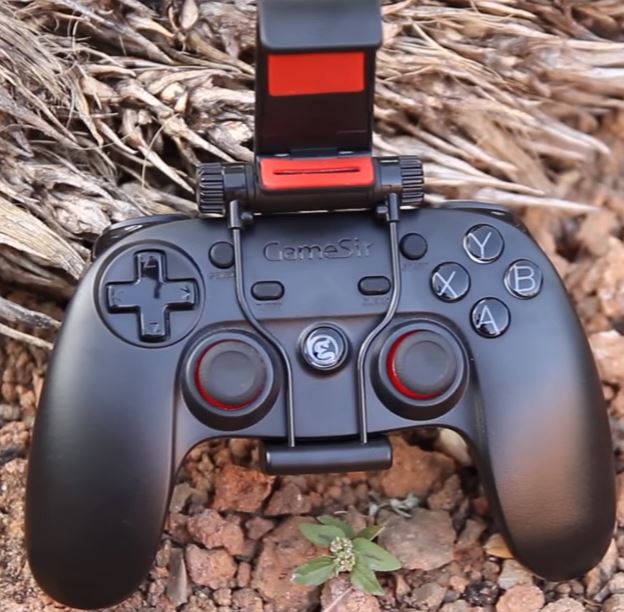 Rechargeable Battery and Added Economic Value
One important feature which we haven't covered yet is the rechargeable 600mAh polymer lithium battery, and it's worth particular attention. Although there's a powerful 32 bit microcontroller and Bluetooth, it's capable of holding a charge for up to 18 hours of continuous use, no matter the gaming device, console or computer you're using.
There's also an automatic sleep mode function that will save battery while the power is on but the controller isn't in use. Combined with the efficiency of Bluetooth 4.0, it's quite durable and easy to use.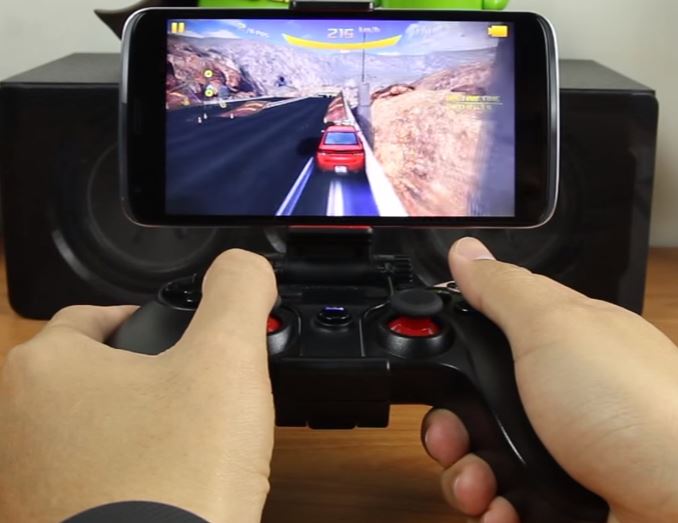 All of the GameSir G3s' components are engineered for a long lifespan with continuous use, as well as compatibility with a wide variety of devices, however this is not all there's to be said of its economic value. GameSir includes a free download of the Happy Chick game emulator with the G3s, which you can access via your smart phone by simply scanning the QR code included in the user manual. This software is capable of playing a huge and expanding list of games on both Android and iOS devices, and when used on iOS, is actually covered by warranty.
You're able to port your favorite games from a plethora of systems including GBA, GBC, MD, SNES, NES, PSP, N64, NDS, PS1 and DC. With an easy to use interface that you can login into with Facebook, it really is a huge bonus.
Conclusion
GameSir has jammed in so many useful and high performance features that make the GameSir G3s Bluetooth Controller both unique and valuable, beyond the competition. With a powerful built-in 32 bit microcontroller and an incredible 18 hour battery life, it's easy to fall in love with and never stop using. It feels great in your hands, is quite sturdy and seems to be very well made. We love the fact that it's covered by a warranty and is compatible with so many different gaming systems and consoles. Overall, an impressive piece of technology for a lot less than you'd expect.