When you're traveling or at the gym and you want to be able to get up and move your body freely without constraint, it can be a challenge to have access to your favorite tunes, with headphone cords tangled in every direction.
That isn't to say that you can't enjoy music through a speaker system, but it's ever so much more convenient to have access to thousands of your favorite songs without bothering anybody else.
Note: At no extra cost to you, we may earn a commission for purchases using our links. Learn more.
This is one of the core benefits of a set of Bluetooth ear bud headphones, because all you do is place a paired, wireless device a small distance away from you or in your pocket, and your headphones can be connected to wirelessly.
As we're breaking down and analyzing each feature of the Hussar Magicbuds, we're also going to discuss all of their major qualities, which are comfort, performance and durability, to determine how well it solves these problems.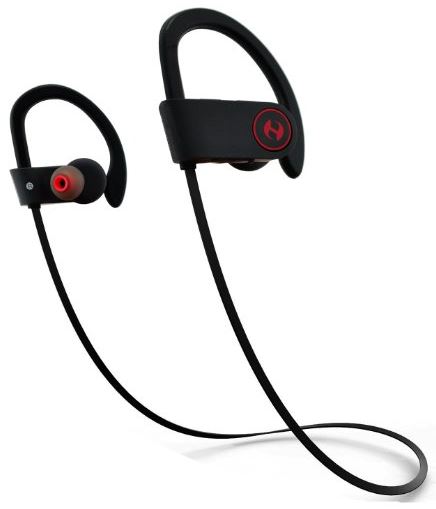 In order to get a true evaluation of their strengths and weaknesses, we're also going to factor in their pricing, appearance and safety, to provide an accurate review.
Bluetooth with Huge Compatibility
Having access to syncing to any smart phone, no matter which brand or platform you're using, is a major benefit to a set of headphones meant specifically for that purpose.
Hussar has made the Magicbuds compatible with Apple iPhone as well as iPad, Android smart phones, Windows phones, and in fact any type of Bluetooth compatible audio device on the market today, with their wireless connectivity.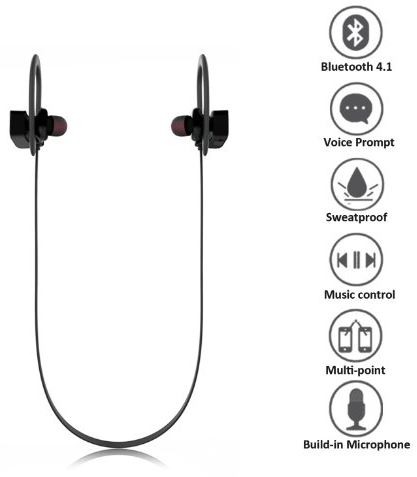 This is made possible by the Bluetooth 4.1 technology that they've built into the Magicbuds, which allows them to act as both transmit and receive wireless frequencies, making them compatible with devices that don't have that functionality.
Another positive aspect of Bluetooth 4.1 is that it doesn't interfere with 4G connection and communicates better with your smart audio device, so that it as well as the Magicbuds have a longer lasting battery life.
Advanced aptX Audio Technology
Now, all of this connection means that you have reliable wireless access to your devices, however it means much less value without a superior sound capability, as well as versatility, because we all enjoy different types of music.
The major challenge with these headphones is not the speaker technology itself, but the fact that digital data can decrease dramatically in quality when it's transferred from one place to another, especially via Bluetooth, since it's a wireless audio signal.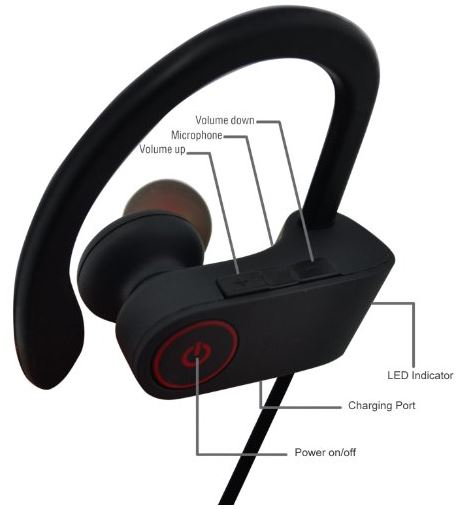 What aptX does is accurately read and receive the wireless Bluetooth bandwidth, and creates and effective representation of the audio bandwidth in stereo sound, and does so very quickly, so that you have a continuous stream of high quality audio, that otherwise would be unavailable.
Since wireless connections are not always 100 percent reliable, you'll also never tell the difference, because aptX helps reduce and eliminate unexpected syncing issues, and increase audio data transfer speed by requiring less information for your audio device.
In terms of overall hardware, it's capable of playing both softly and loudly with tremendous audio quality so that you can enjoy your favorite podcast, hardcore tune, symphony, or whatever your musical interests may be.
Secure and Comfortable Fit
One of the problems with many types of headphones, including but not limited to Bluetooth earbud headphones, is keeping them securely in your ear without any distractions or accidents.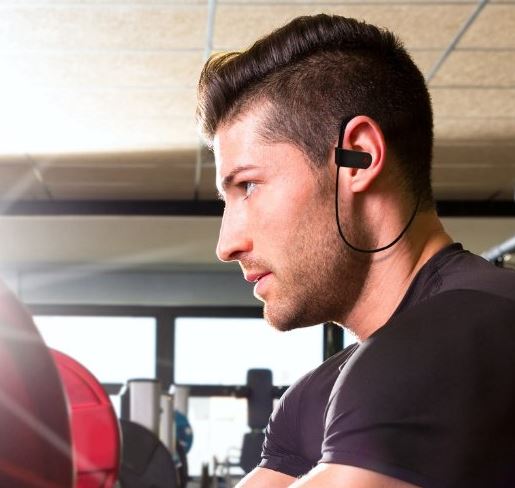 The three main challenges are keeping them securely in your ear, providing enough comfort so that you enjoy using them, and removing dependence on an annoying, intrusive and limiting cord that seems to get caught on everything.
Hussar's Magicbuds' ergonomic design means that they're specifically engineered for the human ear and fit like a glove in your ear canal.
There are three sizes of ear buds included for small, medium and large sized ears, which is incredibly important because no matter how well designed an ear bud is, they're going to constantly fall out and create discomfort if you don't have the right fit.
What's more is that the silicon ear hooks, that are made of high quality, soft and smooth to the skin material allows you to swing or shake your head without having them accidentally fly off, due to the way the sit securely around your ears and resist the lubricant effects of sweat.
You also have the option of clipping the cord that attaches each ear bud and sits snug behind your neck, directly to your shirt so there will be no chance of them falling to the ground.
They also feature CVC 6.0 noise reduction technology, which is both a great performance and comfort advantage, where you can focus on your activities and your music, without having audio bleed out from or into your ear, leading to unwanted noise.
Overall Durability and Value
This is definitely a set of Bluetooth earbuds to check out in terms of durability, as every piece of hardware is engineered and designed to withstand during its intended purpose, which happens to include use while playing sports as well as relaxing around the home.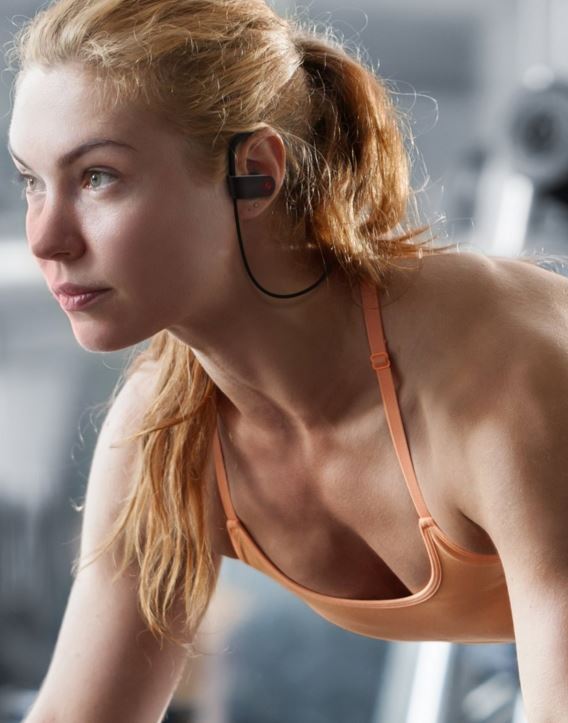 We've already discussed the ear hooks, which prevent the ear buds from being flung from your ears in even the most extreme situations, due to the way they fit securely on your ears and are resistant to sweat.
Another feature related to both comfort and durability is the battery, because without a reliable charge, they're not going to be valuable for very long.
The Magicbuds are actually capable of playing continuous high quality audio for up about 7 hours while on a full charge, and as long as you charge them fully once they reach low power, you'll be able to rely on them over a tremendously long life span.
Another hands free, helpful feature is the ability to turn on voice prompts, which will automatically let you know when somebody is calling your phone, and it will even let you know which phone number is calling you.
Hussar has gone all the way in providing a zippered carrying case as well, to keep your ear buds secure and compactly stored for when you're traveling.
Conclusion
The Hussar Magicbuds Bluetooth Headphones score very high in its most important qualities of comfort and performance, making them a solid choice for just about anyone.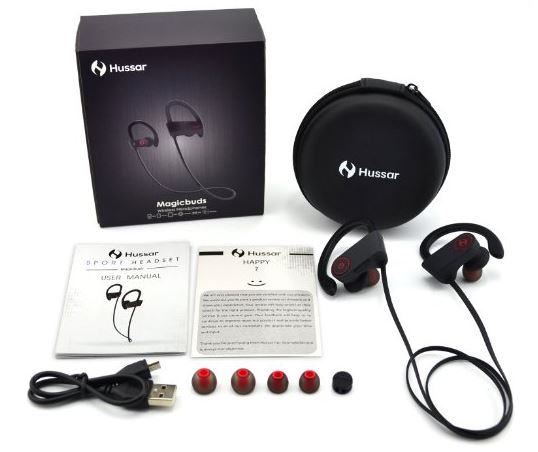 Your Bluetooth signal is more reliable than many other brands, because the Bluetooth 4.1 technology provides for quick syncing, faster, more compatible data transfer and thus higher quality audio.
Looking at the speakers themselves, they're capable of providing deep, resonant bass sounds as well as pristine treble.
The earbud design itself is designed to bring you peace of mind and enjoyment, with noise reduction as well as a tremendously secure and comfortable fit.
Having added durability to complement all of this, in terms of being sweat proof, strong and built to have a long life span with the battery, make them a well-rounded option, whether you're using them to read comfortably at home, or as a starting quarterback on a football team.
While it does have a slightly higher price that what you would find with other Bluetooth earbuds of similar quality, it's justified by the increase in overall quality than you will find in the areas of performance, comfort and durability put together.
Note: At no extra cost to you, we may earn a commission for purchases using our links. Learn more.