When you're looking at a company like Canon who have produced premium digital cameras, and fully understand what goes into an effective and valuable range of electronics, it's not surprising that they have the expertise to create a quality printer.
Whether or not they've done the job here will depend on a variety of factors including the print performance, which since it's a monochrome printer, we're going to have slightly higher expectations on its print speed and other factors.
Economy is also important, because you're giving up the option of printing in color, and while it's by no means a cheap investment, it must be adequately priced and represent quality as well.
In this review, we're also going to discuss the Canon imageCLASS LBP253dw's durability and ease of use, to make sure that it's capable of fulfilling both business and personal requirements, and make it an effective printer for both home and office.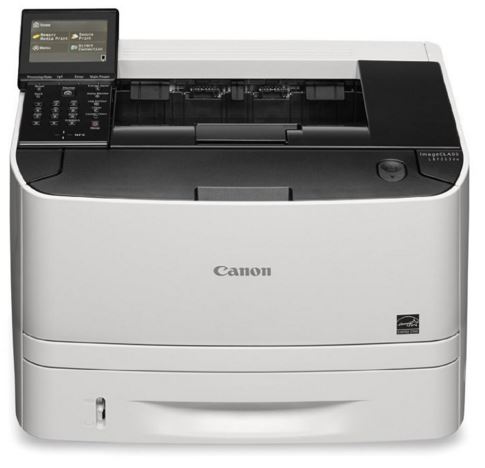 Each of these considerations will be used to create a detailed evaluation of its overall quality and how well it can solve people's problems, depending on how dynamic and reliable it is, as well as what makes it really unique.
Versatile Wireless Access
We're living in a world that's continually and rapidly changing its technological architecture, in that we have a variety of devices that can do our work for us, including our cell phones and laptop computers.
Their digital capabilities translate well to office printers because whether we're working at our desk or away from the office, we can still get print jobs done.
Canon makes that possible with this printer due to its WiFi capability that not only allows you to connect all of your office or home devices wirelessly, but also to do so with a smart phone, tablet or laptop without even requiring a router.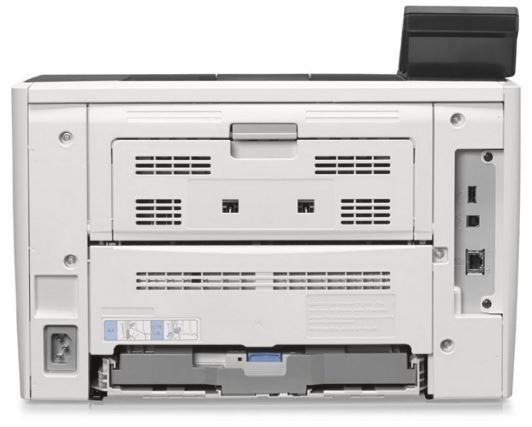 This printer also provides compatibility with different Cloud services by using their Canon PRINT Business solution, allowing you to use Mopria Print Service, Apple AirPrint and Google Cloud Print, providing great access documents from either service.
This can be done securely as well, by using Canon's Secure Print technology that ensures that all of your documents remains protected.
The imageCLASS LBP253dw also allows you to create up to 300 different ID's to protect your documents, by giving access to only the devices that you choose, through its Department ID Management software that makes management and privacy much easier to maintain.
Effective Basic Printing Capabilities
Since this printer has one main purpose which is to print high quality images in black ink in a way that's effective for home and businesses, it must do both of those very well in order to be classified as a worthwhile laser printer in its class.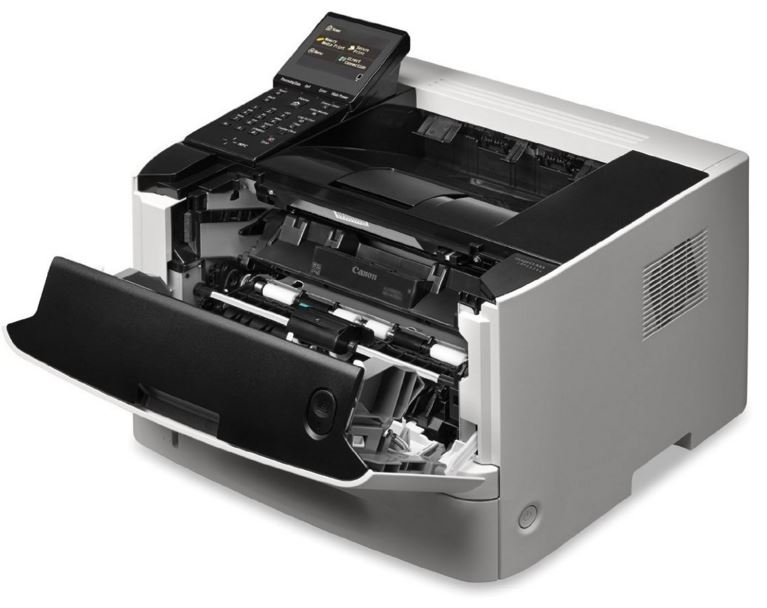 You'll notice right away that it prints exceptionally quickly, taking only 6 seconds from the time you make the command, to when the first page is finished in in the outbox.
When comparing its single sided as well as dual sided printing, it's capable of printing up to 35 pages per minute of the former and up to 17 pages per minute of double sized pages, which is quite fast when compared to other models.
Looking at the actual quality of printing that the LBP253dw achieves, when using the Canon Genuine Toner that it requires, this laser printer performs exceptionally well.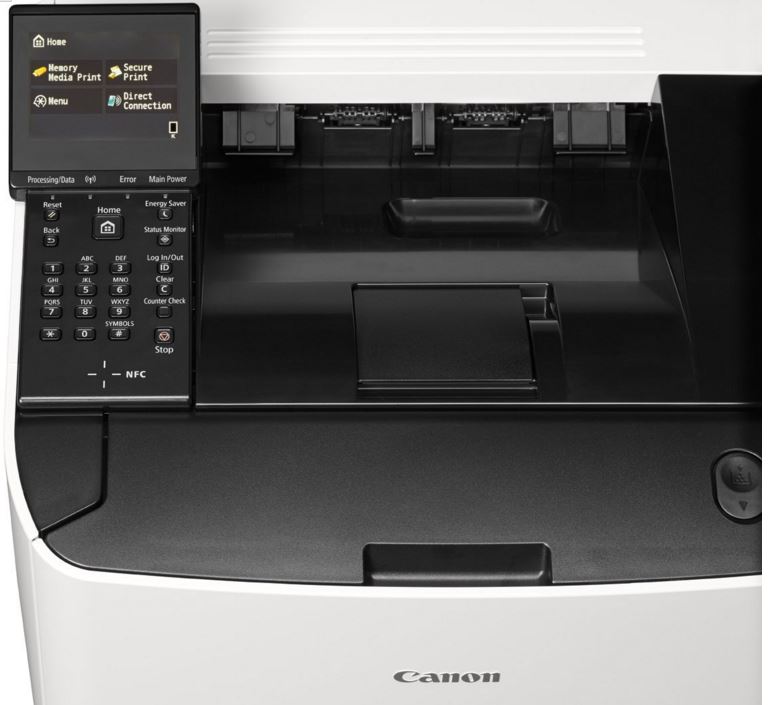 However, it's not only printing speed that makes an office of multiple people work more smoothly, but also the 1 GB of print memory, so that you can stack up large printing jobs, and rest assured that there won't be too much overflow, if any at all.
In terms of software, the LBP253dw works with the 5e/6, Adobe Postscript 3 and UFR 2 languages, allowing you to print much more complex and finely tuned images, and even JPEG, TIFF and PDF formats directly from a USB device.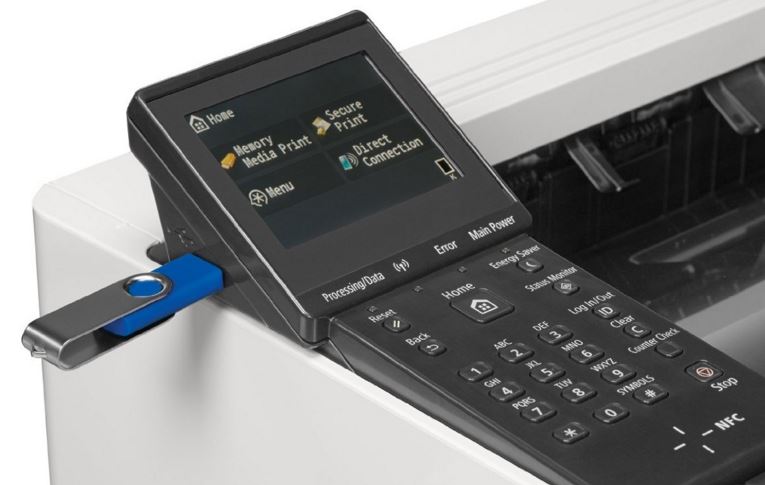 Ease of Use and Extra Features
We come now to a completely different but integral quality which will determine your satisfaction with your printer, as well as how effective it will be as a business solution, and that is comfort.
The LBP253dw comes with a 3.5 inch LCD screen built into it that, while you can't push buttons directly on screen and customize your menus for ease of access, it's easy to read and efficient, allowing quick access to all of its functionality.
As previously mentioned, this printer is compatible with USB devices for quick and effective printing, but it has the added benefit of Near Field Communication with Android devices.
What this allows you to do is set a print job with your Android smart phone app, and then simple wave your phone over the printer, and it will automatically print by using the custom commands that you've already entered, making it a simple and incredibly fast procedure.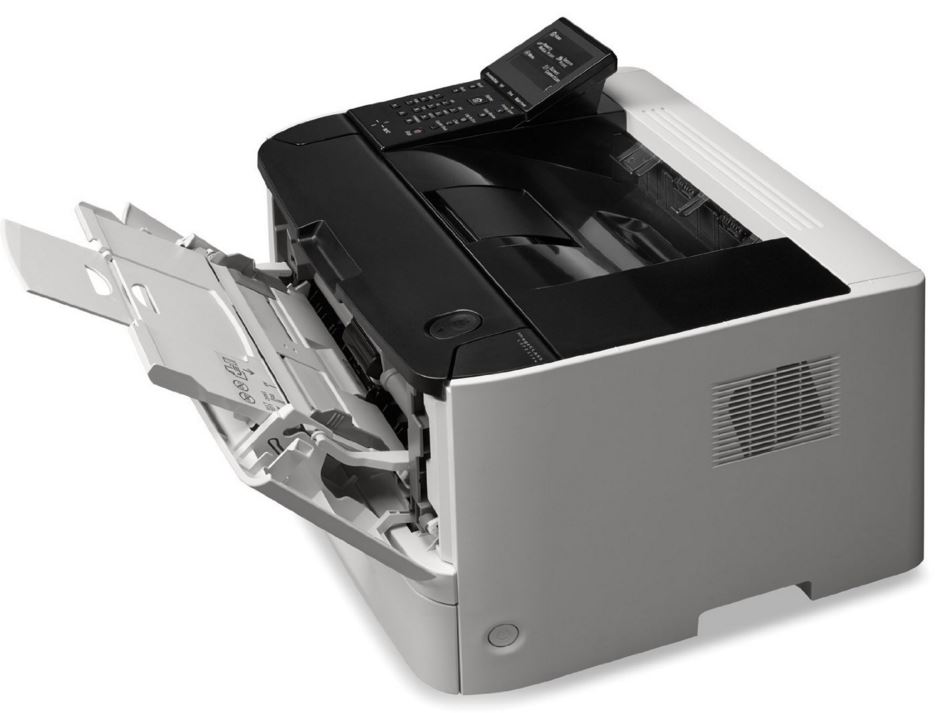 In terms of overall management of this printer, we've already covered some features which make it more flexible and hands free, however you will have to monitor the toner levels for yourself, and keep track of maintenance in order to prevent waiting until you can get new cartridges.
Overall Durability and Price
A major concern for both home and office printer users is economy, because it deals with the upfront price as well as total cost of ownership, which can vary dramatically.
The high performance toner cartridges available to you with this printer are Canon's own 119 standard size and 119 hi-capacity cartridges, so you can choose between the two, to decide which will work best for your home or office.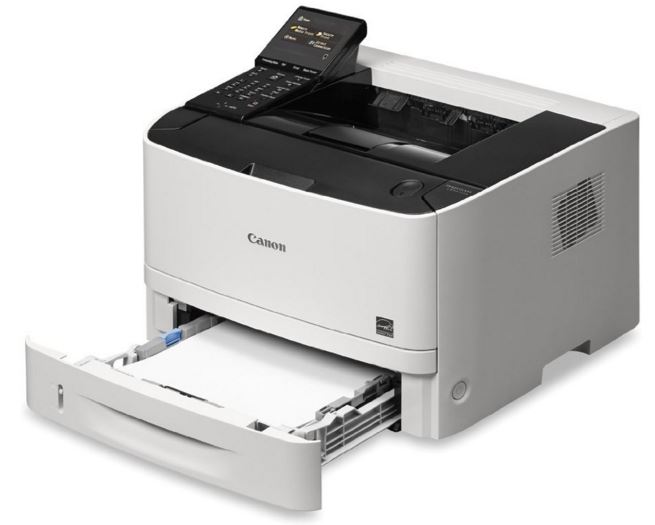 It's also capable of storing up to 800 pages at a time, with a standard 250 sheet paper tray, a 50 sheet tray for multi-purpose pages, as well as a storage slot for an option 500 sheet standard paper tray for large offices who prefer low maintenance.
The LBP253dw uses only 1.6 watts of energy with its energy saving mode, meaning that not only will you save on ink if you choose the hi-capacity cartridges, but also on electrical costs over the course of time.
Final Thoughts
The Canon imageCLASS LBP253dw Wireless Monochrome Laser Printer offers simple yet versatile functionality that make it more than capable of performing in a high tech world.
It actually uses the available smart technology to your advantage, allowing simple access without a wireless router, as well as a host of advanced compatibility options that allow you to print great quality documents without even being in the office.
You'll be able to get a high yield of printing done quickly in an office, which means less waiting time and confusion, due to the fact that it's capable of printing a wide variety of media, and store many tasks in memory as well.
The price is a little bit high, but it's designed and built to last a long time with a very low cost of ownership due to the specific high quality toner requirement and low energy usage over a long term basis.
It's very easy to use as well, with some amount of comfort left to be desired, but when you consider that it keeps your documents safe and allows you to easily select which devices can access it, it scores some extra points in this category.
Meet Derek, "TechGuru," a 34-year-old technology enthusiast with a deep passion for tech innovations. With extensive experience, he specializes in gaming hardware and software, and has expertise in gadgets, custom PCs, and audio.
Besides writing about tech and reviewing new products, Derek enjoys traveling, hiking, and photography. Committed to keeping up with the latest industry trends, he aims to guide readers in making informed tech decisions.