Personal and home security cameras often take on a cute or overly elaborate nature without providing solid safety first, which is likely the number one quality you should be looking for.
Certainly it's important that a security camera is user friendly and provides ease of use in connection with added security, because if you're left unable to use it effectively, much of the safety goes out the window anyhow. That's not to say that they don't provide safety, but we're going to focus on those two qualities as the major determining factors for the true value of the newly released Arlo Q Plus.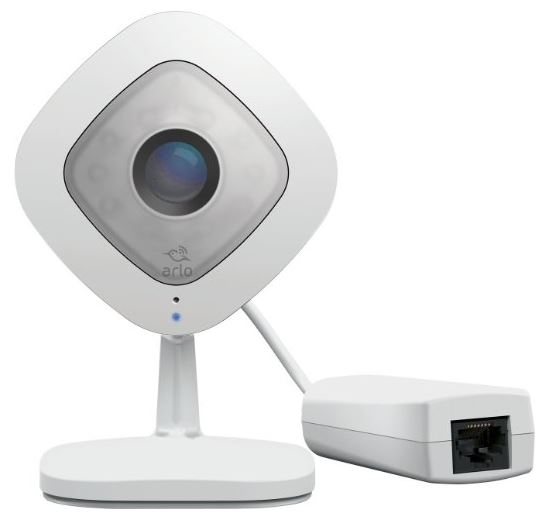 We'll also be discussing overall performance and appearance as they're linked directly to safety as well for multiple reasons, with a prevalent emphasis on durability and cost of ownership, because sometimes advanced features are valuable, but they must be worth the money you spend on them.
Each home security camera has something unique to offer, meaning that one is not necessarily better than another, which is why we're going to factor in the quality of each feature in detail, so that you can create an accurate opinion on whether or not this one is right for you.
Live High Definition Viewing on Command
When someone enters your house illegally on a mission to steal your possessions or with some other motive, they tend to move quickly, and a little bit of detail can go a long way.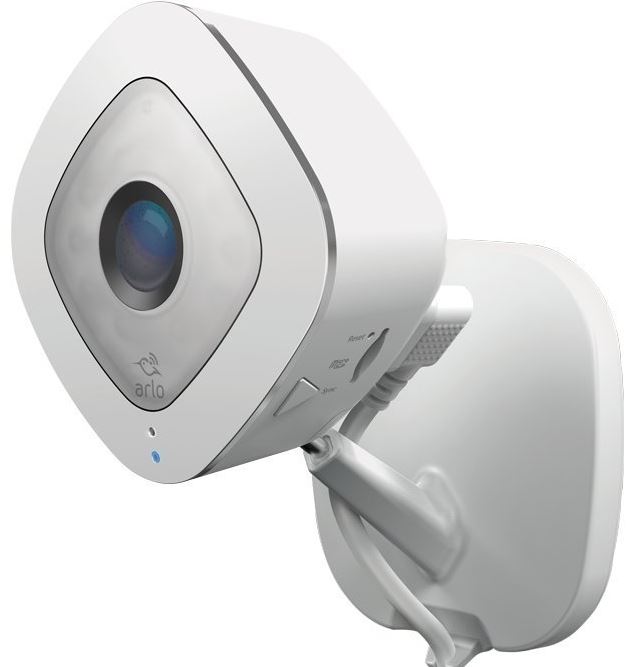 Also, when you're dealing with intelligent home monitoring equipment that'll automatically alert you when a presence is detected in your home, you don't want to receive false alerts or no alerts at all, due to inferior camera capabilities.
The Arlo Q Plus provides excellent video coverage in 1080p high definition resolution, meaning that you'll be able to clearly recognize anything or anyone caught on camera.
It also has the advantage of being able to see in the dark with night vision technology, making it excellent in the areas of performance, leading to greater peace of mind and safety knowing that it's capable of seeing in total pitch-black darkness.
You'll never be lacking in basic coverage of your rooms either, due to the fact that the camera has a 130 degree field of view – wide enough to see three different walls at once.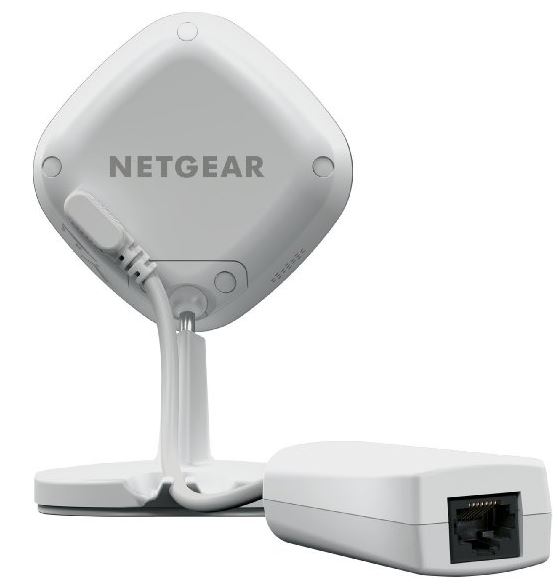 Remote Viewing with Two Way Audio
Events that happen while you're away from home aren't always break-ins, and although thr Arlo Q Plus is primarily a security device, it does have some convenient options.
For starters, you can speak directly back and forth with people in your home, such as friends or family members via the built in microphone and speaker. The Arlo Q app is available on Android, iOS or PC, although the PC software isn't nearly as secure or effective.
You'll also have access to a range of helpful and easy to use options via the Arlo Q app, including arming and disarming, as well as turning the infrared night vision light on or off.
The audio features however, are not the main event with this camera, as the audio quality and transfer speed isn't superb but perform well enough to detect sound.
That being said, the video quality remains excellent even while streaming live over your smart phone, tablet or PC, providing you with current footage as well as the option to share and download recorded footage, which we'll describe in a moment.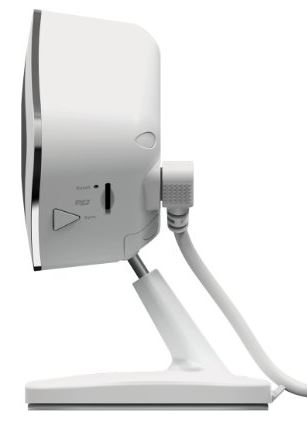 You can even zoom in to see things in fine detail with the HD resolution video functionality, being able to magnify up to 8 times.
Alerts will also be automatically send to you via text message or email any time sound or motion is detected by Arlo Q Plus while it's armed, so that you're never left wondering if there's a security issue.
Dynamic Memory Options for Safety and Convenience
You're not always going to be by your phone to see what's happening or actually be in a position to stop a break-in, which is why it's so important to have documented footage of what occurs in your home, to share with the authorities, families or friends.
The Arlo Q Plus comes with a very generous Cloud storage program, which allows you to save any footage captured when it's armed and sound or motion has been detected, and it's available to you for free with full features for 7 days at a time.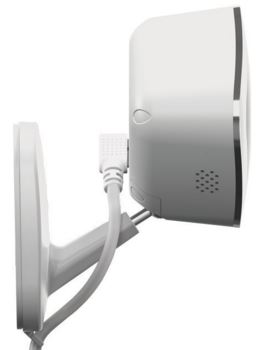 The enormous safety advantage to this is that even in the event that your home security camera is found and dismantled, you will have footage available to you that nobody can steal or destroy.
There's also a storage service available to you that will record, save and provide you with access to all footage on a 24/7 basis, however this is completely optional and in no way interferes with the free service that you'd receive otherwise.
You can also save directly to an SD card so that in the event that your WiFi or Ethernet connection is disconnected, you'll have a hard copy which you can record to if you choose, as well.
Easy Setup with WiFi, Ethernet or PoE
Another great advantage with the Arlo Q Plus is how easy it is to setup up, because while it requires some specific steps, this process takes virtually no time at all.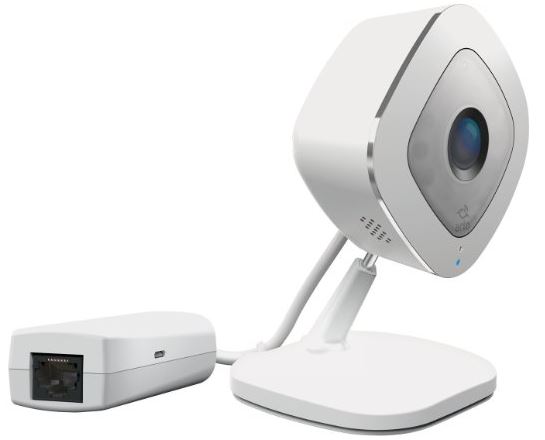 First, you have the option of connecting either via WiFi, Ethernet or PoE, which means that you don't need to have access to a wireless router, and long as your wired internet source is capable of providing electrical power, all you'll need is one cord.
The mounting options aren't exceptionally sturdy but they're easy to set up, and once you've entered your network credentials and connected, everything is ready to go.
There are a couple of drawbacks in this area, however in that your Arlo Q Plus as well as any other device, such as your smart phone, tablet or PC must be connected to the same network at the same time, in order to give them access, which is really security benefit in the end.
You'll also have to individually arm and disarm every Arlo Q Plus that you own, as there's no option to have them connected to a base that commands all of your cameras for you.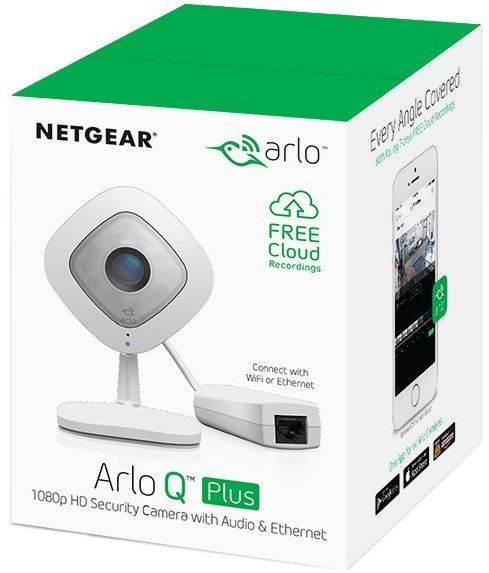 Conclusion
The Arlo Q Plus 1080p Security Camera brings a lot to the table with this unpretentious and effective independent home security camera system.
You're given free access to all footage captured after motion or sound triggers recording over a period of 7 days and you can also access, share and download that footage at any time for safe keeping, as well as purchase full 24/7 coverage if you choose.
The video quality is excellent, which is kind of a secret weapon when you consider that more time and development went into the most critical aspects, while still providing a useful two way audio feature.
Automatic alerts are a definite advantage, because while a whole home alarm system is effective on its own for alerting the authorities, you're giving the option on how to respond, depending on the severity of the situation.
For the price, the performance and safety aspects are definitely worth a purchase, because you don't require any additional hardware or service, and it works exactly as it's intended to.