iMyFone MirrorTo
Pros
Mirrors your phone directly to your PC.
Custom keyboard mapping for gaming.
Can save screenshots directly from the app.
Great for business presentations.
Very simple to use.
Cons
Subscription is somewhat expensive.
Not compatible with iPhones or Macs.
These days, our phones are gaining more and more computing power. From a convenience perspective, you can do more tasks in the palm of your hand. You can take care of your banking, order a pizza, and keep up with social media, all on one device. You can type up a business email, or even plug in to make a presentation. And with the latest smartphones, you can even play the most popular mobile games. Until recently, these were things you could only do on a full-sized computer, or at least a laptop. And thank goodness you don't have to carry your laptop everywhere anymore!
That said, a smartphone isn't always the most convenient device for the job. Tapping out a quick text is one thing. Writing a business proposal or other long document is inconvenient at best on a touchscreen. For that purpose, it's much easier just to use a full-sized QWERTY keyboard and get the job done right. You'll run into similar issues with gaming. Sure, you can play a lot of games on your smartphone. But the screen is small, and touchscreen controls can be clunky. So when you're at home, you might prefer a bigger screen, a keyboard and mouse. How can you get the most out of your phone, while still being ablt to take it on the road?
A mirroring app, like iMyFone MirrorTo, is a solid solution. You can use your phone as normal when you're not at home. Then, when you want to use a full-sized screen and keyboard, you fire up the app and connect to your computer. Suddenly, you're using your computer's controls to operate your smartphone. Of course, there's a lot more to it than that. To get a full understanding, we'll need to dig a little deeper. First, we'll discuss what the app is capable of, and all the various functions. Next, we'll talk about how to install it, and how to set it up with your phone. Finally, we'll talk about what systems it can be used with. After we've covered all our bases, we'll wrap up by delivering our final verdict. Let's get started, and see what we learn!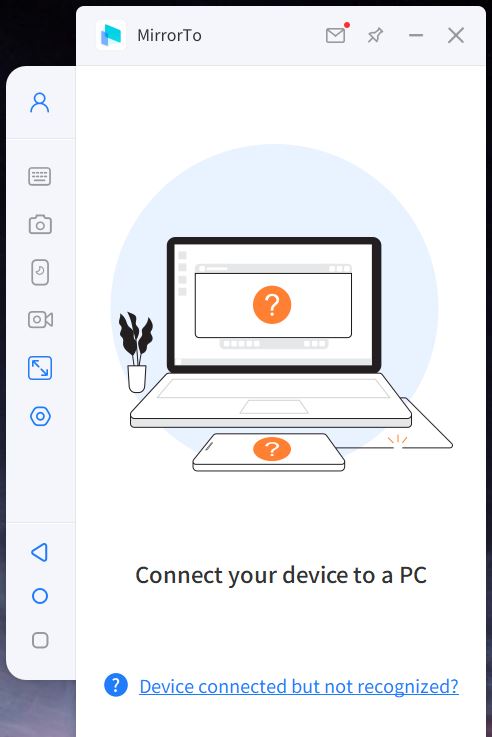 Mirroring Capabilities
The iMyFone MirrorTo software loads as a sidebar app by default. So instead of taking up your whole desktop display, your phone is shown anchored to the side of the screen. This way, the display will be roughly the same size it is on your smartphone, depending on your monitor size. It will also be oriented vertically, so it fits well in the space. If you click the pin icon, your phone display will be permanently anchored in place. It will also appear on top of your other windows, so you won't have to worry too much about placement.
However, you can do a lot more than just view a simple sidebar display. You can enter full-screen mode, where your phone display will replace the display from your computer. In this mode, you'll be better equipped to enjoy your favorite movies and games. In fact, the image quality is remarkably good with up to 2K graphics at 90 frames per second. That's probably more than your smartphone is capable of putting out. But if you've got a powerful phone and you're playing the latest and greatest games, you'll get an amazing visual experience. On the flip side, you can minimize the display temporarily, and go full-screen with your PC apps. This gives you the flexibility to multitask, and switch between your phone and PC as needed.
One of the most powerful capabilities of this app is for gaming. With the keyboard mapping interface, you can customize your mobile game controls for use with a keyboard and mouse. So instead of tapping away at your screen, you can control your game as if it were a proper PC game. Not only that, but the keyboard mapping interface is very easy to use. You just click and drag your controls, and orient them as needed. You can then save your settings within the app. Keep in mind, though, that your settings will be erased if you delete the APK from your phone. If that happens, you'll have to re-open the keyboard mapping interface, and the APK will automatically reinstall.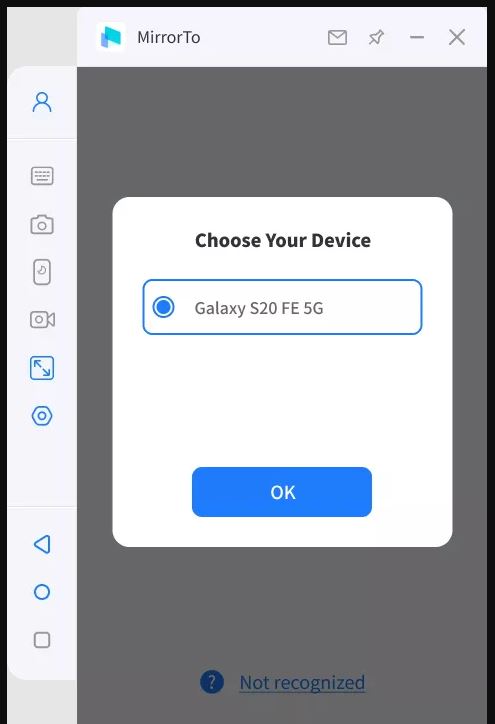 Of course, you can do a lot more with MirrorTo than just gaming. You can use the same full-screen function for business presentations, for example. You can take screenshots of your smartphone, and save them directly on your computer. You can even record your phone screen in real time. This makes it easy to create tutorials, or other procedural-type videos.
You also get some buttons for basic phone controls. There are home and back buttons, just like you find on any Android device. There's also a menu button, which brings up a quick list of any apps that are running. This is similar to the Task Manager on a PC, and lets you close wasteful background applications. This is a feature not many Android owners know about, but it's hugely helpful. If you need more tips on screen mirroring Android phones, check out the iMyFone website. They have a full tutorial on using the app, which will answer any questions you may have. This includes a quick reference for all the controls, so you can easily understand what you're doing.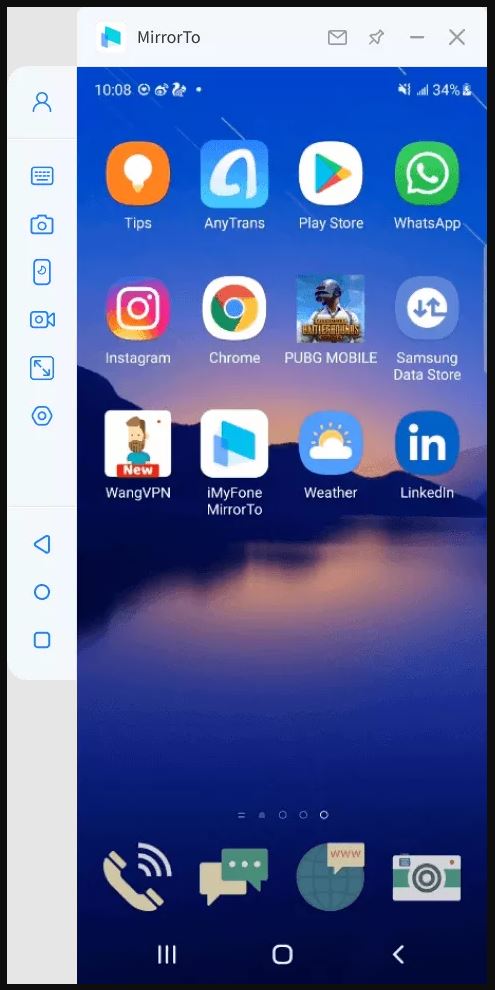 How it Works
Now we know what the MirrorTo Android Screen Mirror app is capable of. But how do you install it and get it set up? To begin with, let's remember that this is a computer app, not a smartphone app. So to set it up, you need to first install the program on your computer. Download the install package from iMyFone's website, and run the program. If your computer asks you for administrator access, say yes. The free install gives you the ability to see if your phone connects, but little more. To unlock the program's features, you need to actually make a purchase. You can either subscribe for a month, quarter, or year, or buy the software outright. It's a bit pricey, but you get a license for five PCs.
Once the software is installed, plug your phone into the PC using a USB cable. If your phone asks you for the USB connection type, select "transfer files." If it doesn't, click the charging notification, and change the connection type manually.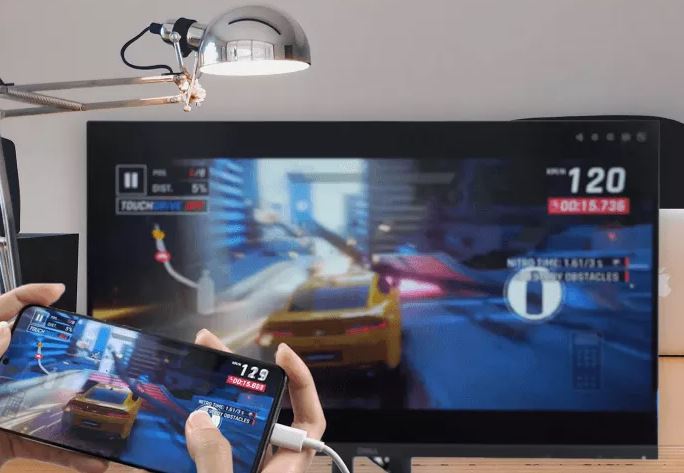 The next step can be different, depending on your exact device. If our instructions don't work, you'll need to look up instructions for your phone model. Regardless, you're going to have to enable USB debugging on your phone. Go to your settings, select "about phone," then choose "software information." Scroll down to the build number, and tap it seven times. This will bring up a submenu with more advanced options, including the option to enable USB debugging. Enable it, and you'll get a popup window asking if you want to always allow USB debugging from your PC. Unless you want to do go through all this every time you mirror your screen, just click OK.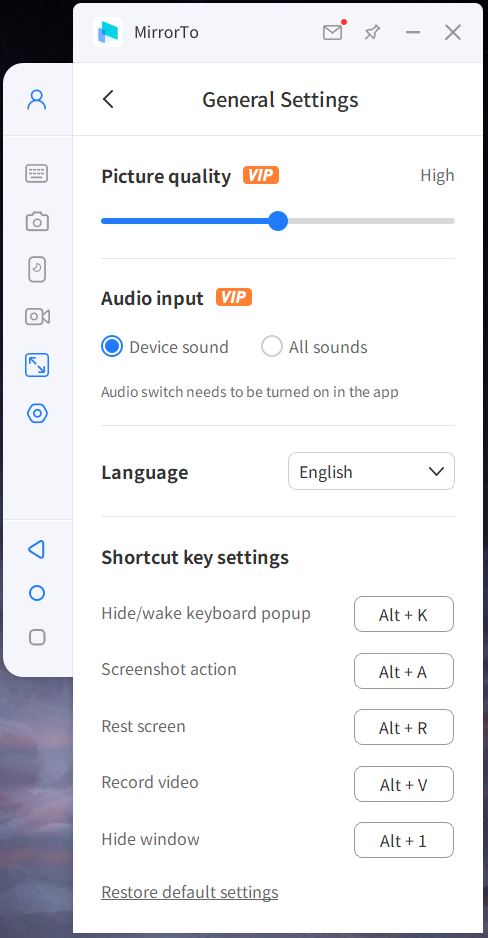 Now, MirrorTo will ask for permission to show things on top of your screen. Click the button that says "turn on," and the MirrorTo APK will automatically download to your phone. If you accidentally delete the APK, you'll be prompted to reinstall it next time you use the software.
At this point, your phone is fully connected to your computer. You should see your screen in the sidebar, and you should be able to use all the functions. Now you can enjoy all your games and other phone apps, directly from your PC. That's all there is to it!
System Compatibility
So, what computers and smartphones will iMyFone MirrorTo work with? As far as computers go, it will work with just about anything. It will run on any Windows PC running Windows 7 or later. So unless you're still rocking your ancient XP rig, you'll be able to install and run it with no issues. If you're using a Mac, iMyFone doesn't actually specify the exact OS requirements. But they say it will run on any Mac with at least 512MB of RAM. Again, you're going to be just fine unless you're running a truly ancient system. That said, there is no install package available for Mac. We're not sure if they're planning on adding Mac support later, or if Mac system specs were listed in error.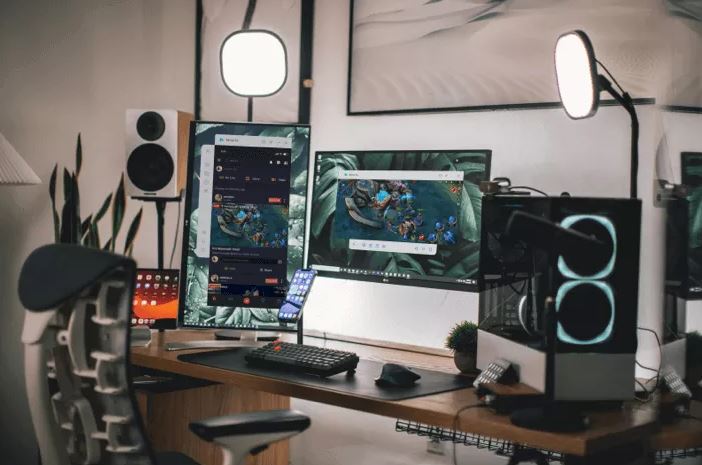 For smartphones, you're looking at a little bit more of a mixed picture. As we've already mentioned, despite its name, this is an Android screen mirroring app. So if you're using an iPhone, you'll need to find yourself a different app. For Androids, you're looking at compatibility with most modern phones. iMyFone MirrorTo requires only Android 6.0, which dates back all the way to 2015. So unless you're using a very old phone, you shouldn't have any trouble. Keep in mind, though, that Android phones come in all kinds of flavors. If you bought your phone at the gas station, all bets are off. But if you're using any of the major Android models, the app will work just fine.
If all else fails, iMyFone MirrorTo is covered by a 30-day money back guarantee. If it doesn't work with your phone, you'll get a full refund. In fact, you can even return it if you decide you don't like it. There's really no risk.
Final Verdict
So, should you purchase MirrorTo? If you're actually going to use all the features, then yes. The main thing to consider is the price. There are plenty of cheap apps out there if all you need to do is mirror your screen. But iMyFone MirrorTo is far more powerful. You get a beautiful picture at a high framerate, as well as several useful tools. You get control remapping, screen recording, and an easy-to-use desktop interface. This is a significant upgrade over your run-of-the-mill screen mirroring app.