The INKBIRD IBS-P02R is a great pick to monitor the temperature of your pool, hot tub, and more. A high-precision sensor gives it the ability to monitor temperature, humidity, and more in multiple locations. Additionally, it was designed to keep water out, with multiple waterproofing features utilized. If you've been looking for a pool thermometer with a solid mix of precision functionality and rugged durability, then you may want to check it out.
Precise, Sensitive, and Wireless
The INKBIRD IBS-P02R is a high-quality thermometer that works well for your water temperature-taking needs. Inside the thermometer is a high-precision sensor. This sensor allows it to measure the temperature accurately to a range of +/- 1.8 degrees Fahrenheit (1 degree Celsius). Moreover, you can measure water temperatures up to 140 degrees Fahrenheit.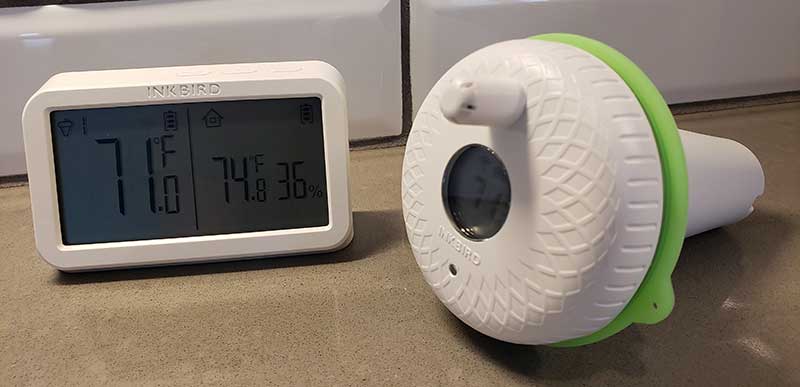 Additionally, the data is automatically refreshed every 10 seconds on the monitor. This allows you to have real-time, accurate measurements of the water's temperature so you have the data you need. The monitor is wireless, allowing you to conveniently stay inside while checking temperatures. If you want timely knowledge of current water temperatures in the comfort of your own home, this is a great product for you.
All in Only One Set
The IBS-P02R has a wide range of data that is viewable on the monitor. While inside, the monitor will display your current indoor temperature and humidity levels, so you know what you're currently experiencing. The humidity measurement range on the receiver is 0-99%, with an accuracy of +/- 5%. On the left side of the screen, it will display the water temperature being measured by the thermometer.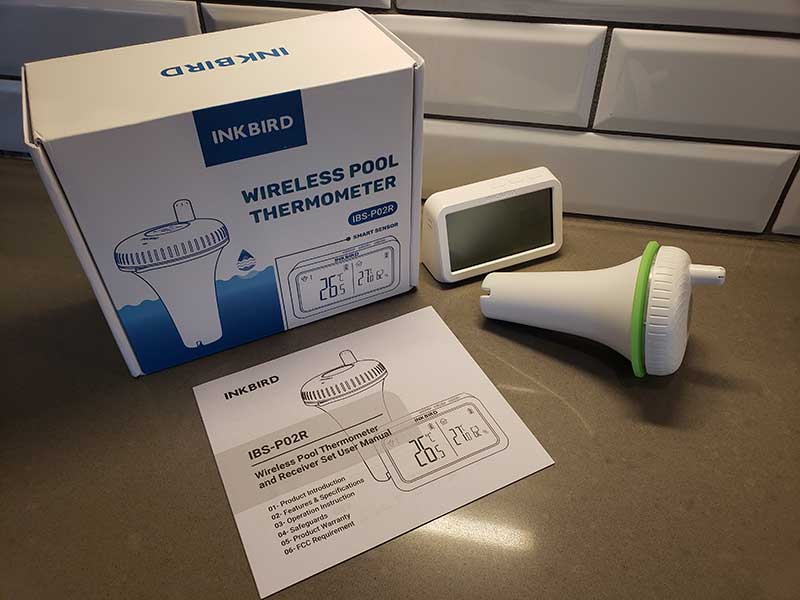 The screen will display other information as well. Battery status for both the monitor and the thermometer being read is shown. Both the thermometer and the display device are powered by two AAA batteries (not included).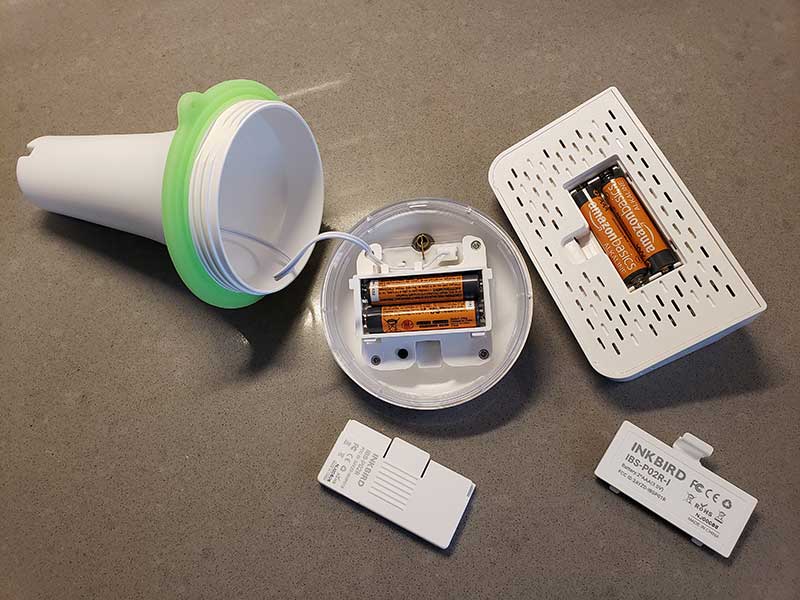 You can also see MAX/MIN values, which tell you the hottest and coldest temperatures you've recorded with your device. Using a simple button press on the top of the monitor, you can switch the temperature units between Fahrenheit and Celsius. If you choose to have more than one thermometer connected, you can see which device's data you're viewing in the top left.
Connection Range up to 300 Feet
Worried about your receiver not being able to connect to the thermometer? There's no need to be! The maximum connection range between the thermometer and the monitor is 300 feet (under open ground). With the introduction of barriers such as pool covers, trees, walls, etc…, you may see a reduced connection range. However, with up to 300 feet, you have plenty of options to stay connected while the monitor is within your home.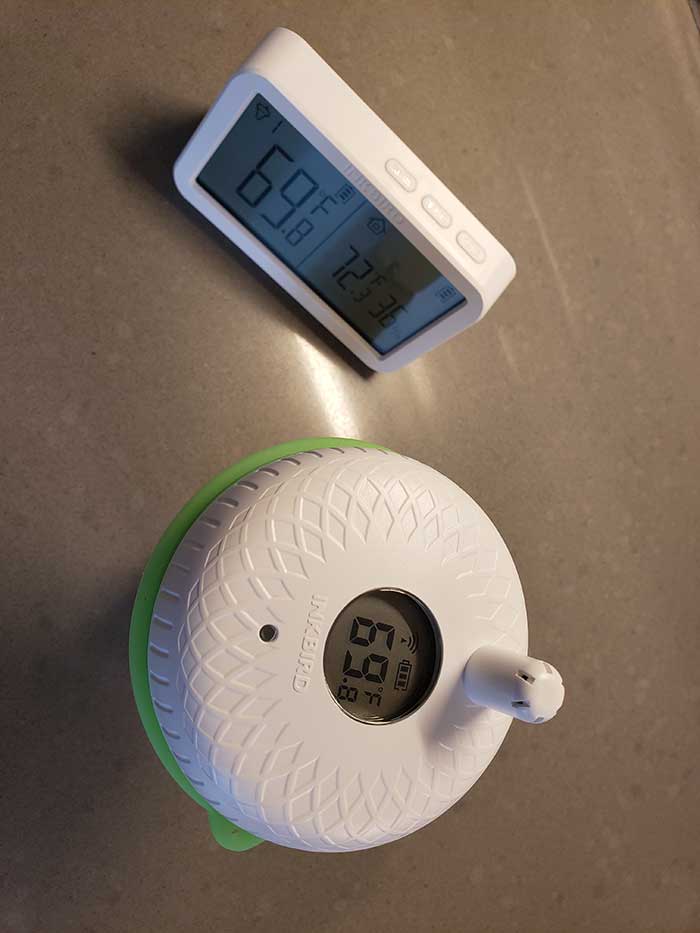 If you want to measure the temperature of multiple areas of the water, the IBS-P02R can do that! The monitor included can connect to three different thermometers simultaneously. Simply press a button on the top of the monitor to seamlessly switch between them and get the information you need. However, please note that within the package is only one thermometer device. Additional units must be purchased separately.
Anti-Collision Design for Better Protection
The design and construction of the thermometer are done extremely well, making sure that it won't break due to collisions or water damage. The thermometer is waterproof level IPX7. The materials used in construction have strong corrosion resistance to help fight any chemicals in your pool. It also has a heavy-duty silicone sealing ring to further ensure water stays out.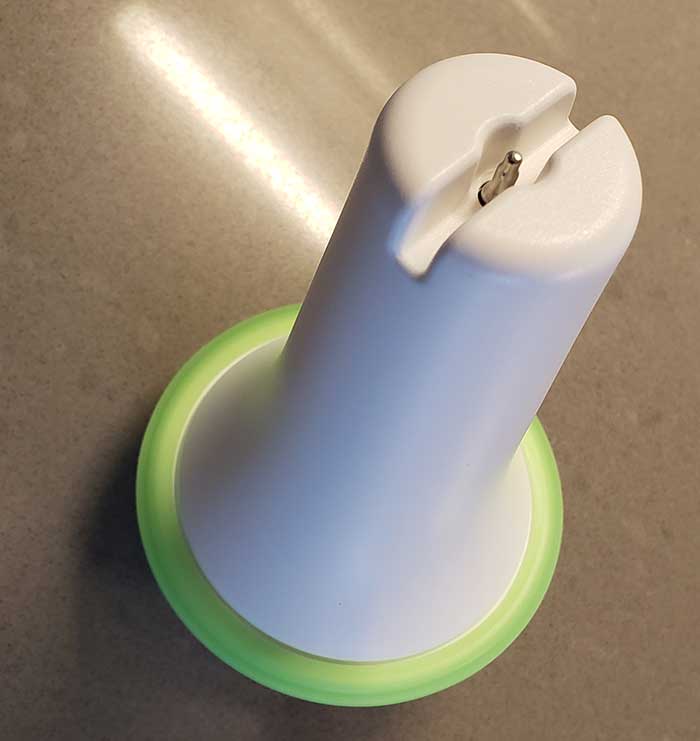 Best of all, the silicone ring isn't just for waterproofing, it also helps protect the thermometer from collisions. While they're bobbing around, sometimes they will run into walls and each other.
This silicone ring acts as a buffer to protect the plastic body from cracking and getting damaged. This ring isn't removable, so please don't try to take it off, you'll just ruin the waterproofing. To make you feel even more comfortable with the build quality, there's an additional 1-year warranty.
The Biggest Display Screen Ever
One problem with some devices on the market is small screen sizes that are nearly impossible to read. That problem won't happen with the IBS-P02R. The monitor features a roughly 4-inch LCD, you can easily see all of the data you want. The screen is a plain black and grey display, so it won't be overly distracting in your home.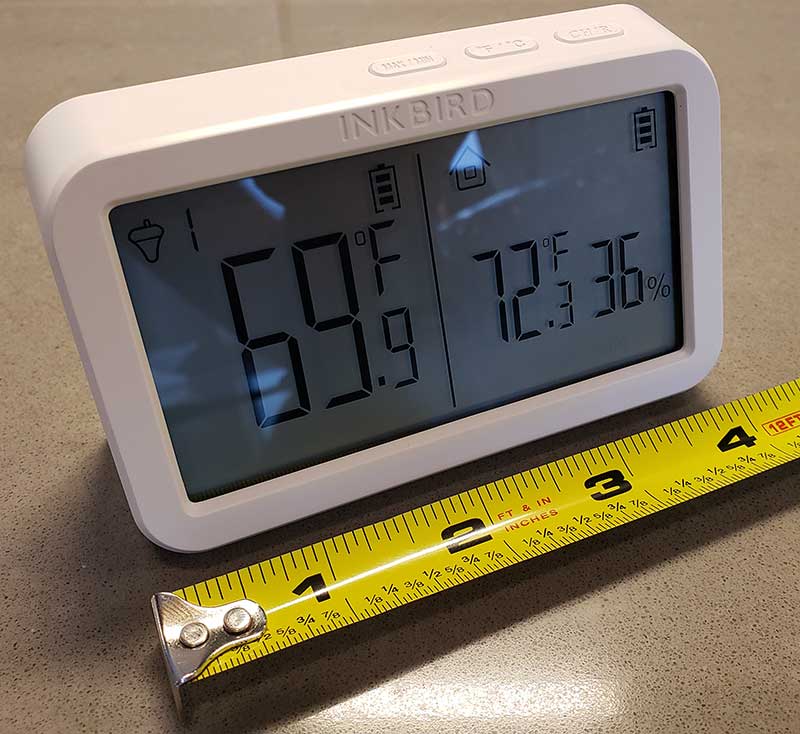 But what if you're outside and don't want to have to go inside to check the temperature? INKBIRD thought of that! Each thermometer device has its own display right on top. This shows the temperature as well as the battery status, so you don't have to carry the monitor with you when you go outside. Best of all, there's an app available for your smartphone. You can download this app and use it to see all the data provided from each device, right at your fingertips.
One Set for All Usage Scenarios
Is the IBS-P02R just for swimming pools? Nope! You can use it for any kind of water you want to monitor. Options like hot tubs, ponds, aquariums, bathtubs, and more are great use cases as well.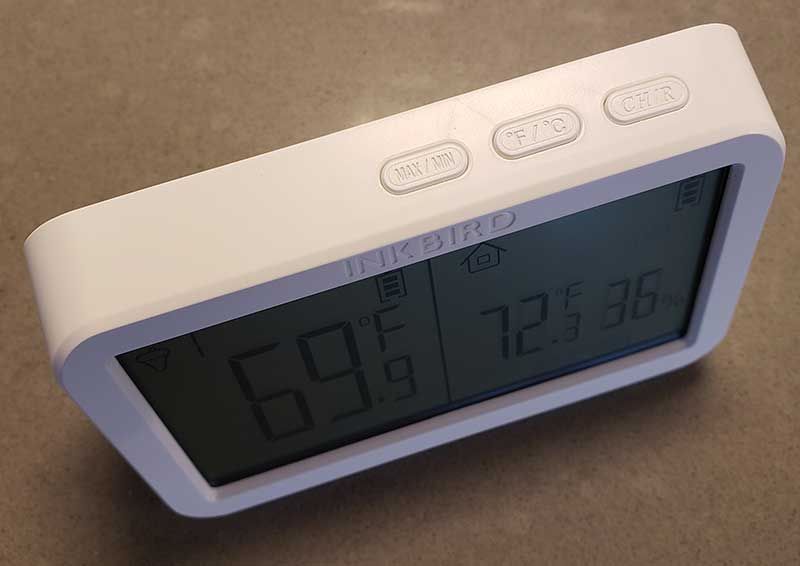 While you can use it on any body of water, try to be mindful of how and where you use it. Places like lakes, hot springs, and rivers are all possible. But, since they aren't closed off and are usually quite large you run the risk of losing your thermometer. We aren't saying you can't get creative with where you want to use it. Just secure the thermometer or try to keep it in bodies of water that are relatively closed off.
Final Thoughts
In our opinion, the features provided by the INKIBIRD IBS-P02R are amazing. We love the ability to choose between Fahrenheit and Celsius for temperature readings. The fact that it can transmit data from up to a football field away is extremely impressive.
Ensuring the build quality is high, and waterproofing is a primary focus makes us confident in the product. All of that alone is impressive. But, when you add in the fact that you can get it all for $39.99, we know it's a great option for your home.