Making sure that every aspect of your gaming experience is of top quality is important if you plan on spending hours on end with your favorite PC or Playstation 4 games. Everything from high end graphics to audio are critical if you want the best time with your game. If you're a fan of playing games online with your friends, a good headset is probably one of the most important items to invest in. One of the best that we've seen so far is the Kingston HyperX Could II Gaming Headset, that's specifically designed using the best features for out of this world audio clarity that brings your gaming experience to life.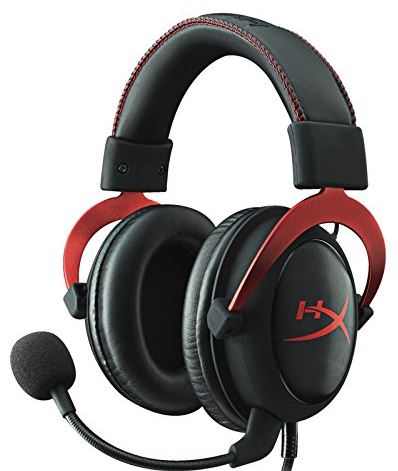 Note: At no extra cost to you, we may earn a commission for purchases using our links. Learn more.
Kingston is a company that's always been impressive. They've manufactured some of the best PC and gaming components that we've seen over the last decade, it's not surprise that they're back with the release of such a fine choice for a gaming headset. The HyperX Cloud II is specifically designed for PC, Mac, Playstation 4, Xbox, and mobile devices – it's packed with a wide assortment of advanced features that are all catered specifically to give you the best in-game experience possible.
USB 7.1 Surround Sound
One of the coolest things about the HyperX Cloud II Gaming Headset is that it comes included with it's very own 7.1 external USB surround sound card. This provides an exceptional sound experience that brings the audio to life. It'll virtualize the surround sound so you can have a total in-depth gaming session and hear where the bad guys are coming from. This also provides fantastic entertainment for watching movies or listening to your favorite band.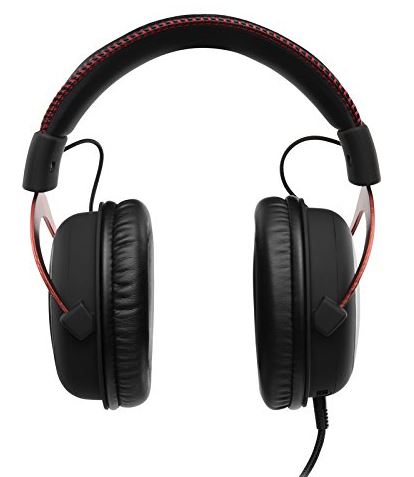 No Drivers Needed
Kingston makes it easy on the consumer by not requiring any fancy drivers to use the HyperX Cloud II. It's plug and play with no drivers needed, so you can plug it in and have it up and operating within a matter of seconds. Additionally, it can be used on a Mac without any hassle. With some headsets, you'll need additional software just to get certain features to function properly. That simply isn't the case here.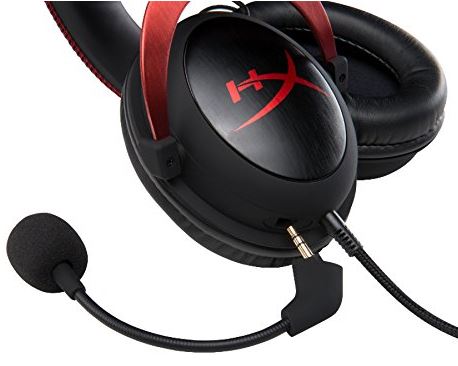 Detachable Microphone
Many are pleased to find out that the microphone can be manually removed and unplugged if you don't need it. That way, if you want to use the headset as a simple pair of headphones, you don't have to walk around with the microphone attached to it. Not only does it detach, but it cancels out annoying background noise that causes distortion and/or clarity issues. It does this with the included external sound card. It'll make sure echos aren't a problem as well.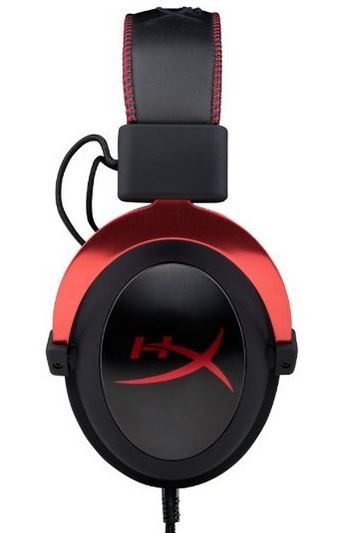 Cozy Design
Although audio quality and clarity is probably the most important factor of a quality headset, comfort is a close runner up. After all, if you're not comfortable in your headset, how long will you be able to wear it? The HyperX Cloud II Headset includes memory foam ear pads for optimal comfort for those long gaming sessions. They breath surprisingly well and don't cause any issues, even when wearing them for a long 6 hour gaming session. Also, Kingston is nice enough to include a free extra pair of Velour ear pads that can be used alternatively to the memory foam ones.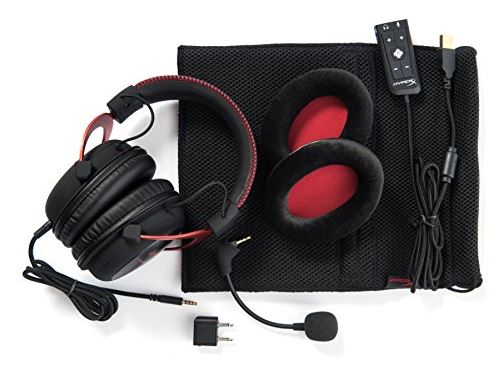 The Whole Package
Kingston has paired the HyperX Cloud II Headset with everything you need to take your audio-rich gaming experience to the next level of enjoyment. Included with the headset is the external usb inline sound card, extra ear pads, detachable microphone, a headphone jack splitter, and a soft carrying bag for storage while they're not in use. They're available in either Red or Gun Metal – both have a sleek and nice look to them, it's going to be tough to pick which one we like better.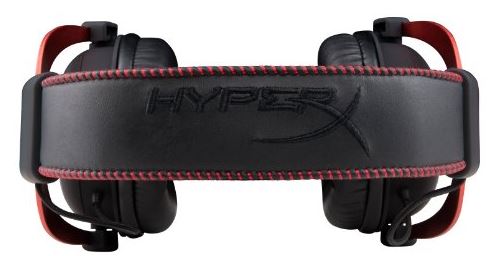 Multi-Use
Although this headset seems to be most specifically designed around video gaming, it works incredibly well for any other activity like listening to music or watching movies and television. With a 15-25k Khz frequency response, you can expect fantastic highs, lows, mids, and bass sounds without distortion or fuzzy sounds. The audio quality is simply fantastic, making it the perfect choice for those who have a PC, Mac, Playstation, or Xbox One. Please note that the 7.1 feature won't be available with PS4.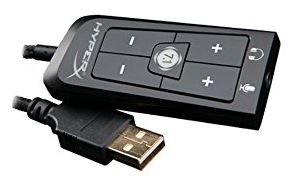 What Some Don't Like
If you're looking for a portable, lightweight, or small headset, the Kingston HyperX Could II may not be best suited for you. It doesn't collapse, so don't expect a huge amount of portability. Some gamers aren't fans of external wires – the Cloud II has a couple of external wires, but they're woven in a really attractive, armor-like nylon material that actually looks nicer than you'd think.
Final Thoughts
Overall, we're quite impressed with the Kingston HyperX Could II Gaming Headset. It's hard to find a single thing wrong with it as every feature was well thought out and planned. It'll make a great investment for anyone who craves 7.1 surround sound and needs a quality headset that'll last for years to come.
Note: At no extra cost to you, we may earn a commission for purchases using our links. Learn more.