Recently featured at CES 2016, Kingston has been working hard on their latest release, the MobileLite Wireless Pro and the MobileLite Wireless G3. Designed to make your mobile life much easier, the MLW Pro and MLWG3 give you the ability to backup, share, manage, and play your videos and photos without the use of a computer. With them, you can access content, backup files, or restore data via any SD card or USB flash drive, eliminating the cost for cloud storage. Additionally, these portable devices provide an internal battery power bank for keeping your portable devices fully charged while you're on the go.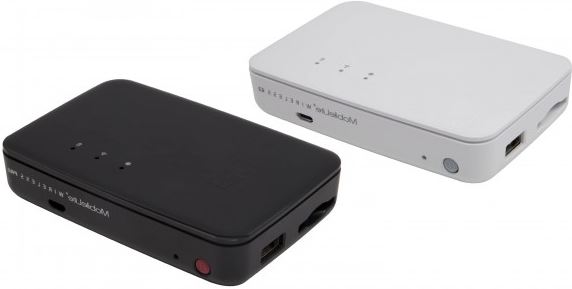 Pro vs. G3 – What's the Difference?
Compatible with any iOS, Android, or Amazon devices, the Kingston MobileLite Wireless Pro ($99.99) and the MobileLite Wireless G3 ($49.99) are very similar, however they do have their slight differences. Think of the G3 as the base version, and the Pro as the top of the line version that's priced a bit more. The MLWG3 provides a 5400 mAh internal battery whereas the MLW Pro provides a 6700 mAh battery.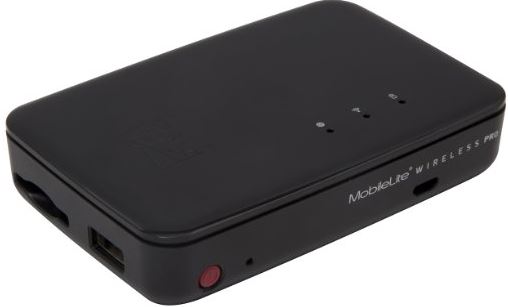 This slight increase in capacity that the Pro version has can offer two and a half recharges for phone or other portable devices, whereas the G3 can recharge two times. These estimates were concluded using an iPhone 6, one of the larger phones available, so keep that in mind. We're proud to say that Kingston used very high quality Japanese built battery cells in the production of the MLW Pro and G3 in order to provide the safer, more reliable, and longer lasting quality that you'd expect from a leader in this industry.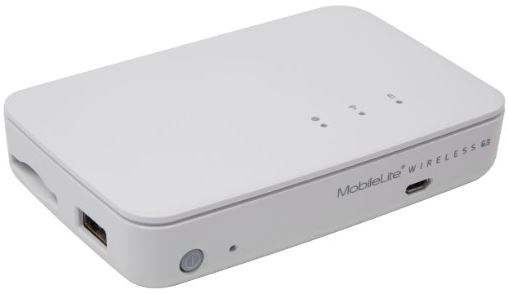 There's one other difference that sets the two apart. The Pro version has 64 gigabytes of internal built-in storage so you don't have to necessarily always have an available SD card or flash drive on hand to use it. The G3 doesn't have any integrated storage, which is only a minor setback for some considering that you could plug in any SD card or USB Flash Drive. It reads and writes to literally any SD card – SDHC, SDXC and microSD/microSDHC/microSDXC (with included adapter) and supports a wide range of file systems including FAT, FAT32, NTFS, and exFAT.
802.11ac WiFi
Using any public, private, home or office network, you can connect the MobileLite Wireless Pro and G3 to access content from any computer or device. Although you could do this manually by plugging content into the USB or SD slots, it offers a much easier and streamlined way to watch videos, showcase photos, or stream movies all from your smartphone or tablet.
Using the latest 802.11ac standard, you're assured the quickest speeds with the best latency for lag-free and buffer-free entertainment on the go. Scrolling through or seeking a video file offers instantaneous playback that responds quickly to your demands. There's virtually never any waiting around for a file to load, as long as you have a capable wireless network.

Mobile Backup
It happens all too often – many people buy a smartphone that their happy with, but run out of storage much quicker than they thought they would. If you're running out of space, you shouldn't have to delete your files, photos, videos, and other content just to make space for them. Saving them in a trustworthy location is a better idea.
Whether you take a lot of photos and videos, or you just have a lot of data saved to your device, it's a good idea to keep it backed up in a safe and secure place. The Kingston MobileLite Wireless Pro and G3 give a convenient and easy way to do this once you utilize the Kingston MobileLite app.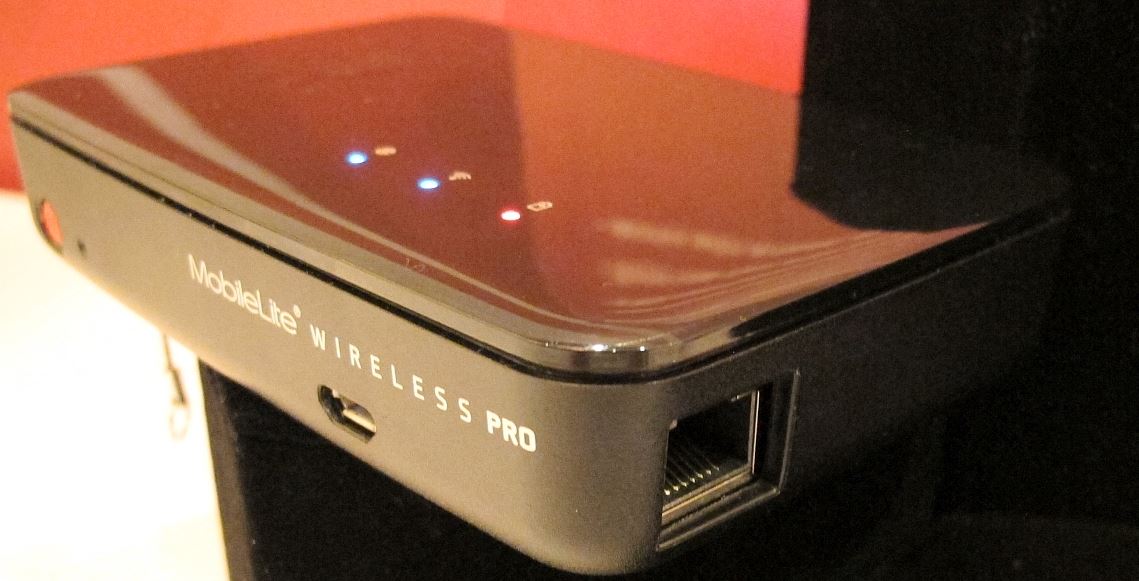 The MobileLite app is an easy to use, free application that you can acquire within seconds through Amazon, the iTunes Store, or Google Play. It'll enable you to manage all of the functions of the MLW Pro and MLWG3 so you can take full advantage of everything these devices have to offer. Since it's free to use and you're going to be using your own SD card, flash drive, or the integrated storage, you can eliminate any monthly "cloud" fees and have a physical backup in your own hands. Many prefer this over trusting a third party in the mix, even if most cloud based services are secure.
Warranty
With any electronic or tech device, and especially those that have batteries, it's always a good thing when there's a warranty period included. With the purchase of the MLW Pro or MLWG3, you're assured total peace of mind with their two year warranty. For 24 full months after you purchase it, you can rest assured knowing that it's covered in case of any malfunctions or recalls. Although they're built very well, you can never be too safe!

Potential Downside
One small strike that we have for the Kingston Mobilelite Pro and G3 is that they don't utilize the most recent version of USB. They transfer with USB 2.0 speeds which is honestly quite outdated and much slower than the latest USB 3.1 version. We're not really sure why Kingston didn't equip either of these with the latest version.
Final Thoughts
It seems plausible that our lives are more connected to our mobile devices each and every day. Whether you're constantly on the go and needing a smart solution to restoring your battery, or you find the need to access content via SD card or USB flash drive without a computer, the Kingston MobileLite Wireless Pro and the MobileLite Wireless G3 are worthy considerations. With a slightly larger battery capacity and 64 gigabytes of internal storage, the Pro offers a slight advantage over the G3, but they're both high recommendations in our book.
The more we use and rely on our smartphones and mobile devices, the more risk we put into damaging them, losing them, or corrupting our precious data. By investing in the Kingston MobileLite Wireless Pro or MobileLite Wireless G3, you can easily backup, restore, and manage all of your precious data without any compromises. With battery backup, expandable storage, and a super-generous two year warranty period, it's hard to go wrong with either of them.