When shopping for gaming headsets, it can be hard to balance cost with quality. Users want crystal clear sound in a portable package, but sacrificing sound quality or durability can mean that your products either deliver a sub-par experience or fall apart with regular use. The LS20 headset by LucidSound promises to offer a premium product at an affordable price, but can they live up to the hype?
LucidSound
While LucidSound isn't exactly a household name quite yet, they have already released on product which has received rave reviews from customers. Their LS30 wireless headset looks comparable to their upcoming LS20 model, with a few key differences. The earcups are a little larger – possibly due to the inclusion of a battery to support wireless use. The frame is also made of aluminum, offering durable build quality in a lightweight package. Users seem to be a huge fan of the memory foam ear-pads. Overall, their first product received a 4.5-star rating on amazon, a strong indicator of the company's dedication to quality.
Note: At no extra cost to you, we may earn a commission for purchases using our links. Learn more.
First Impressions
Consumers who are interested in a more contemporary design are in luck, as the LS20 seems to be designed more like an audiophile grade product rather than a gaming headset. The frame of the product is made from an aluminum alloy, implying they should hold up to the abuse of daily life even if you carry them around on a daily basis.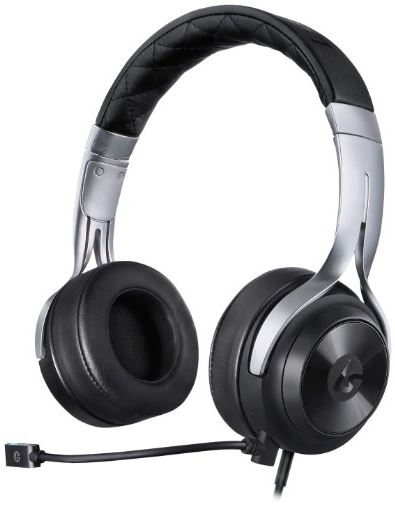 Connectivity
This headset uses a standard 3.5mm plug, offering superior audio quality that should work with virtually any source. While surround sound headphones require special inputs and multi-channel-amplifiers for the digital audio signal, these 2 channel devices have no reason to integrate such features. Controls built right into the ear cup allow you adjust the volume or change the track without reaching into your pocket, meaning they're useful for both music and gaming.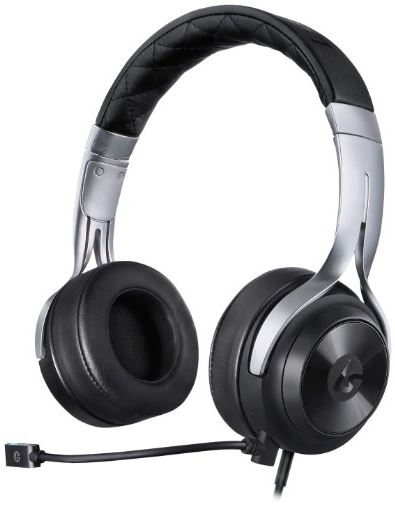 Microphone
One of the most important factors in sound quality from your microphone is placement. The LucidSound LS20 feature a boom mic. Unlike many competing products, the boom is nice and long. Those Bluetooth earpieces require a very sensitive microphone due to their distance from the mouth. To compensate for environmental noise, they usually need some advanced audio filtering which can negatively impact sound quality. By going for the boom style microphone, they should produce high quality audio without requiring any fancy features. The boom is adjustable, so they should be able to work with all individuals regardless of your age or face shape. By allowing you to loop the microphone input back through the ear-cups, you'll be able to test the mic quality on the fly and adjust the placement easily. The microphone might not be used all the time, so it's easily removable if you just want to listen to some tunes while you're on the go.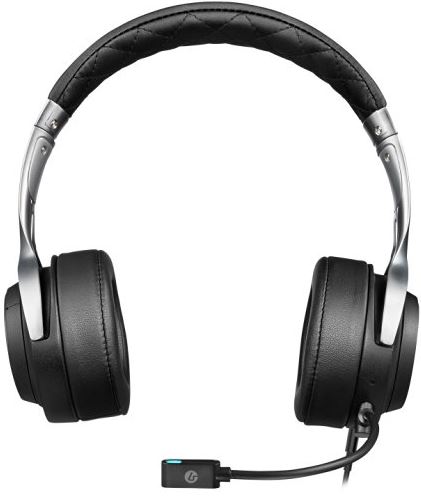 Comfort
The LucidSound LS20 Gaming Headset is manufactured with a compact, supra-aural design. This means that they are built to go on top of your ears. This design tends to give a bit of a better seal, and means that the drivers will be closer to your ears. Historically, supra-aural headphones can become a little bit uncomfortable after wearing them for a long time. LucidSound has implemented a unique approach to this with the design of the LE20, as they have manufactured the ear-pads from memory foam. If you're ever used a memory foam pillow or mattress, you know the superior softness and comfort offered by this material.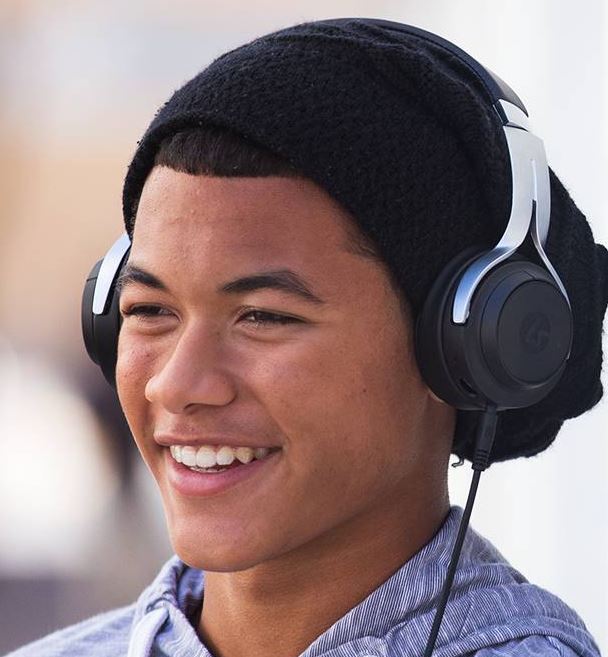 While we haven't had the opportunity to try these ear-cups first hand, the same ones are installed on the wireless LE30 headset and have received rave-reviews. Memory foam works by responding to heat and pressure – wherever your skin touches it becomes ultra-soft and moldable. While the remaining foam remains supportive and firm. In theory, this should prevent you from getting the frustrating ear-pain provided by other headsets. For additional comfort, the entire top band of the headphone is covered with a faux-leather cushion. When combined with the adjustable ear-cups, this headset should be comfy for all users regardless of the size or shape of their head.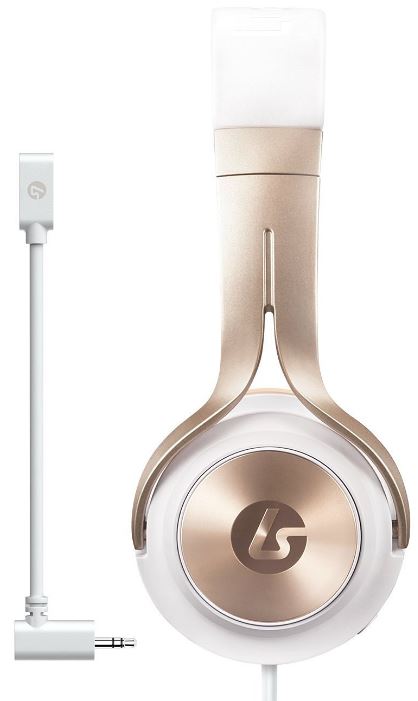 Sound Quality
Driver selection is a very tough decision for headphone makers. Small drivers offer crystal clear highs and mid-range audio, but sacrifice bass extension. At high volumes, small drivers tend to distort and crackle. Large drivers can provide booming bass and a huge dynamic range, but the highs tend to sound muddy and muffled. Larger drivers also require a lot more power to run, meaning they will reduce the battery life of your mobile phone or mp3 player. With the LS20, LucidSound has selected something right in the middle. Although a little larger than many headsets, the 40mm drivers should offer a pretty good balance of bass extension and clarity. Sony, Audiotechnica and UltimateEars are all manufactures of very high quality "audiophile-grade" headphones, and many of them offer products with 40mm drivers that have been well received by critics.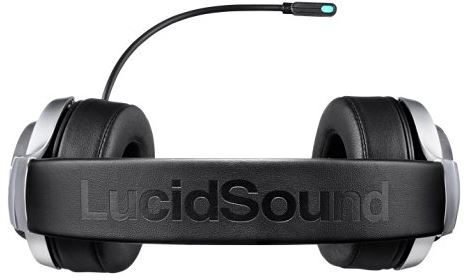 The only disadvantage of a 40mm driver is that they are still a bit overpowered for many mobile devices. LucidSound has integrated a built in amplifier to address this problem. By removing the responsibility of amplification from your mobile device and placing it on the headphone, you'll be able to get louder sound with stronger bass extension while saving your battery life. The only small disadvantage to this design is the requirement for an internal battery, so this headset will need to be charged. While there are no battery life measurements indicated by the manufacturer, we can estimate this based on the results of other manufacturers offering a similar product. We'd expect you to get 10-20 hours of use out of the LS20. So while you should get a full days use out of them, expect to charge them on a nightly basis if you want to get the best quality sound possible. Fortunately, even if the battery is dead you can still operate the headset in passive mode. With the internal amplification disabled, they should still produce clear sound from any source, just at a little lower volume.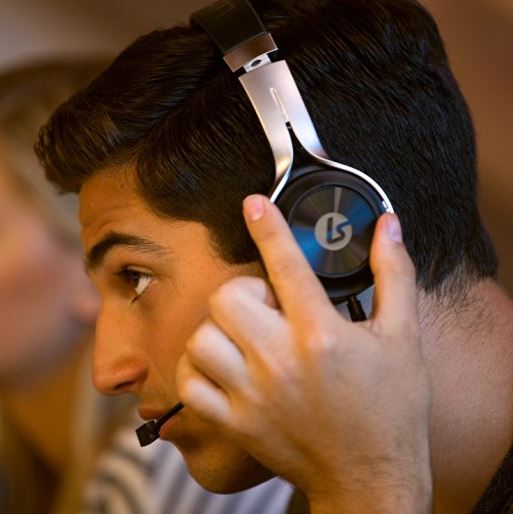 Compatibility
Thanks to the inclusion of a standard 3.5mm headphone jack, the LucidSound LS20's should be able to plug into any computer, gaming console or media source. One of the things we like to see included with headphones is an adapter for use in home stereo equipment, and there is no indication of this being included in the package. If you're planning to use this with a full size amplifier, you might want to look into picking one up. Normally they run for around $5, although the full size outputs have become less popular in modern products.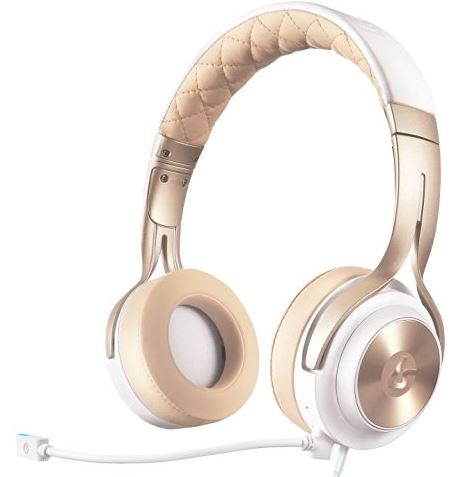 As far as the microphone is concerned, this should work with any modern connector. The headset is built using a standard known as TRRS. This allows for a 3rd contact on the 3.5mm connector for the microphone input. This standard is used on all modern smartphones, and most laptop and desktop computers.
The controls on the earcup are also built to the TRRS standard. Whenever a button is depressed, the resistance is slightly modified along either the left or the right channel. This signal is picked up by your mobile device, and the related command is executed. Although this standard is a little newer, any android or apple smartphone should work fine with this. The standard is also used in Apple computers, although PC manufacturers have been slow to adopt it. Unfortunately, if you are using a windows phone or android manufactured between 2006 and 2007, these buttons will either not work or work incorrectly. But for most users, there should be no problems.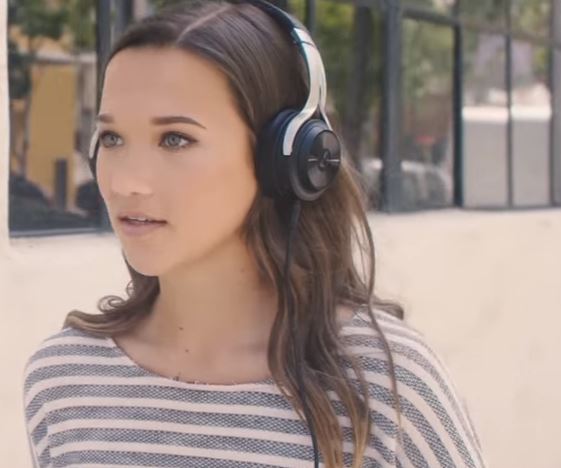 Verdict
While you may need to wait until October to try the LucidSound LS20 Headset in person, they look to be a fantastic product available for a very inexpensive price. Often we are skeptical about purchasing first generation products by new manufacturers, but the first product released by LucidSound has received nothing but excellent reviews. The features of this product do seem to be a little too good to be true in some respects, but it's highly likely that these products are being sold for such an affordable price as a way for the manufacturer to gain market share.
Many of the gaming headsets on the market are designed for a very specific audience, so consumers looking for a more professional looking unit are left disappointed. Fortunately, the LucidSound LS20 comes in an incredibly attractive design that is both striking and modern. If this is something that interests you, we'd highly recommend checking out the LS20 when it is released on October 4th.
Please consider sharing:
Note: At no extra cost to you, we may earn a commission for purchases using our links. Learn more.