The gaming world seems to be constantly changing, as players demand more realistic and immersive gameplay, they require evolved and precise sound carefully directed and engineered to provide the best audio experience possible.
A major constraint for gamers as well as music and movie lovers, is the fact that your audio system may not be able to keep up with the developers and engineers, thus leaving you behind competitively and providing less than satisfactory sound.
For this reason, performance is consideration number one for the new Mad Catz TRITTON Katana HD Wireless Headset, as we'll consider not only the resolution of sound, but also the 3D atmospheric effects and overall sound quality made available by it.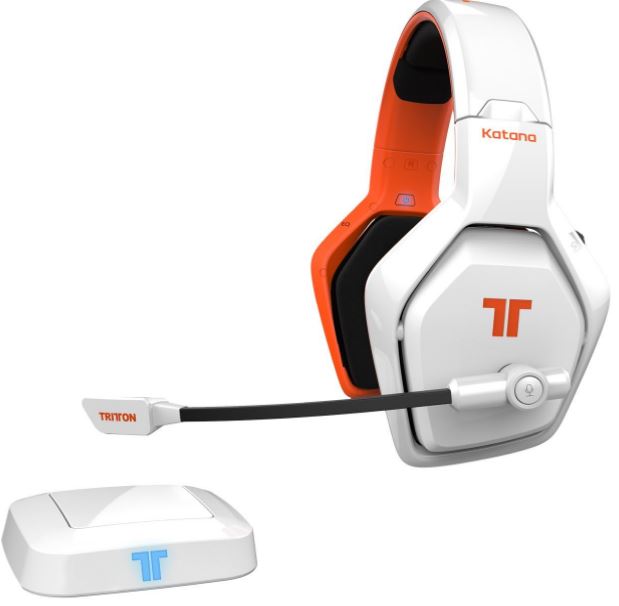 That's not all that there is to say about performance however, as being able to speak clearly and effectively through a high quality microphone is almost a basic standard for any online gaming setup, and can make a huge difference.
We'll also be discussing ease of use, as the Katana HD provides wireless features and headset controls to make gaming more comfortable and compatible with all of your devices, and if they live up to the hype, will score major points for its overall quality.
Among the features that we'll cover for you to provide a complete analysis are the following:
DTS Headphone:X Technology for 3D Sound
7.1 Sound Channels
Wireless Base Station with HDMI Inputs
On Ear Command Options
Detachable Omnidirectional Microphone
Rechargeable Lithium Ion Battery
High Quality 3D Sound
Audio quality is never taken for granted in the gaming community, as it's not only an important aspect to being immersed in the story but the gameplay as well. From a subtle footstep of a potential enemy from some direction to the detailed waves of water.
The Katana HD is built to achieve high performance and provide for all of these features with 50 millimeter drivers that are capable of producing a lot of bass as well as loud, clear high volume. Match this with its integrated DTS Headphone:X technology and you have an accurate simulation with every heart pulse and gunshot accounted for in real space, giving you the sense that you're right there in the action.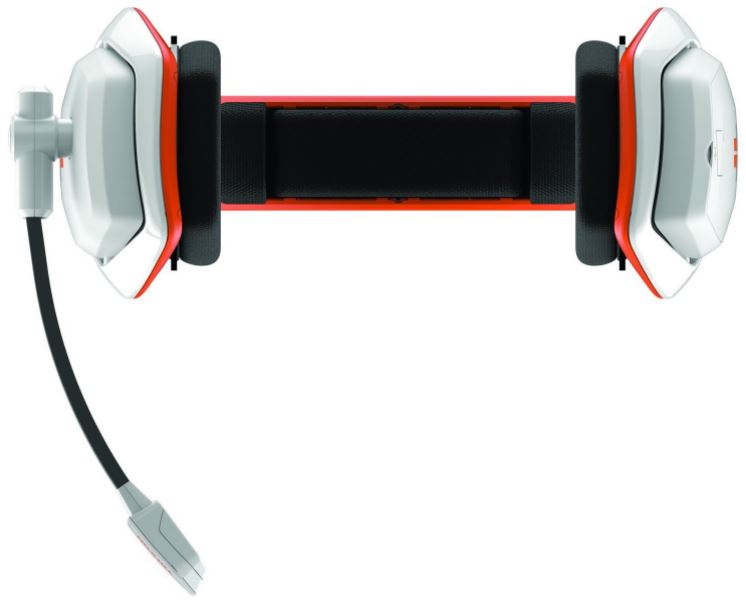 This fulfilling and immersive experience is made possible by using the same overhead and surround sound technology which would normally require a gigantic movie theater sound system or a huge variety of speakers for a home entertainment system.
Multiple Sound Channels
All of this, of course, wouldn't be possible without the 7.1 channels to amplify and regulate sound, and provide an immersive gaming, music listening, movie watching and chat experience.
In an advanced home theater system, these would account for the center, left, right, front surround, rear surround (both left and right), as well as a sub (the 0.1 in 7.1), which is used to optimized low frequency sounds like bass.
Each channel is accounted for in this headset, meaning even higher quality and louder sound without distortion caused by the reflection of sound experienced by a traditional speaker system, and a professionally regulated directionality of up to 1080p and 1080p 3D sound.

Full Rate Pass Through HDMI Input
The Katana HD comes with a base station to wirelessly connect your headset, which produces loss-less sound due to the HDMI audio input that transfers uncompressed high definition audio data directly to your speakers. This is especially important with video games, because the developers put a lot of time, effort and expertise into crafting their sounds to exact standards, and hearing them as intended will give you an edge against the competition.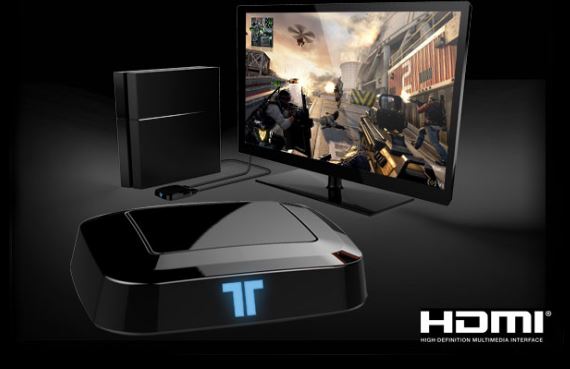 Having and HDMI input also means that you won't have to worry about console or device compatibility, so long as you have an HDMI available, as it works with all of the main gaming consoles.
The following platforms are guaranteed to work with the Katana HD:
PlayStation 4
Xbox One
Wii U
PlayStation 3
PC
Blu-Ray Disc Players
There's also an HDMI out and line in option on the back of the base, so that you don't have to play wirelessly, and can also port it to loud speakers in order to take advantage of the Katana HD's 7.1 channels.
The base does require a constant power source, however you can simply use a USB cable with a micro USB on one end, for easy access.
Quick Access on Ear Controls
While you're in game, it's not effective to have to reach in different places to change volume or mute the mic, which is why most gaming headsets have on ear commands included. The Katana HD does a really good job of this, including volume adjustment and muting switch for both the headphones and the mic, as well as a switch to adjust chat volume independently from the game music and in game sounds.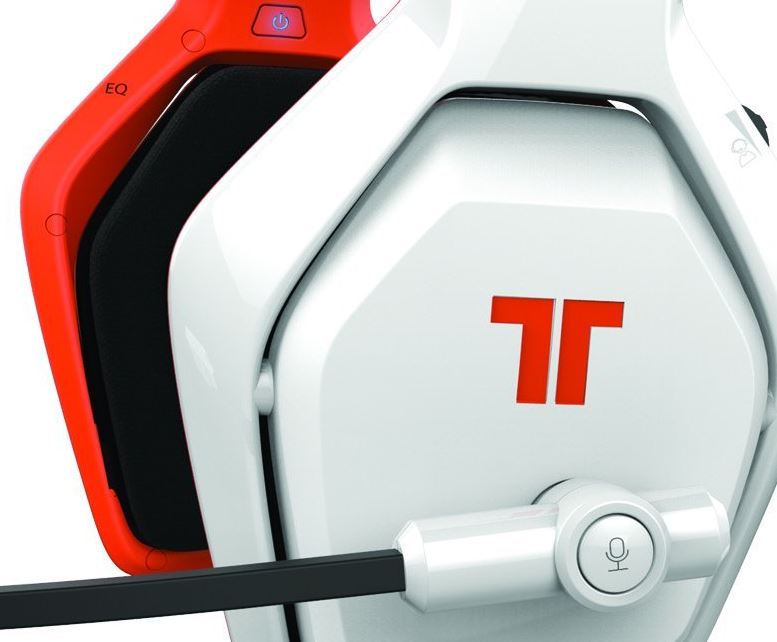 There are also three EQ setting controls depending on whether you're gaming, listening to music or chatting, which is a handy comfort feature, and you can even switch selectable voice monitoring on and off, depending on whether or not you want to hear your own voice through the headphones.
Muting is made even simpler through the use of mute buttons that are designed to be large, so that they're easy to find and press.
Impressive Boom Mic with Ease of Ease Features
If you're playing games that require a lot of communication, like first person shooters or real time strategy games, you know how important it is to have great clarity in your voice.
The Katana HD's microphone is omnidirectional so that you can place it appropriately out of the way, and still have consistent and balanced vocal quality for your team mates, so that you're not speaking too loudly or softly.
Optionally, you can also completely detach it so it's out of the way, which also makes it more secure and manageable when you're storing it, preventing unnecessary damage that can lead to a non-functional microphone.
You may not consider Mad Catz the world's foremost creators of high quality gaming gear, however they're provided a lot of value in every area, including Xbox One's chat cable requirement, by offering a pass through port on the headset and a 3.5 mm cable.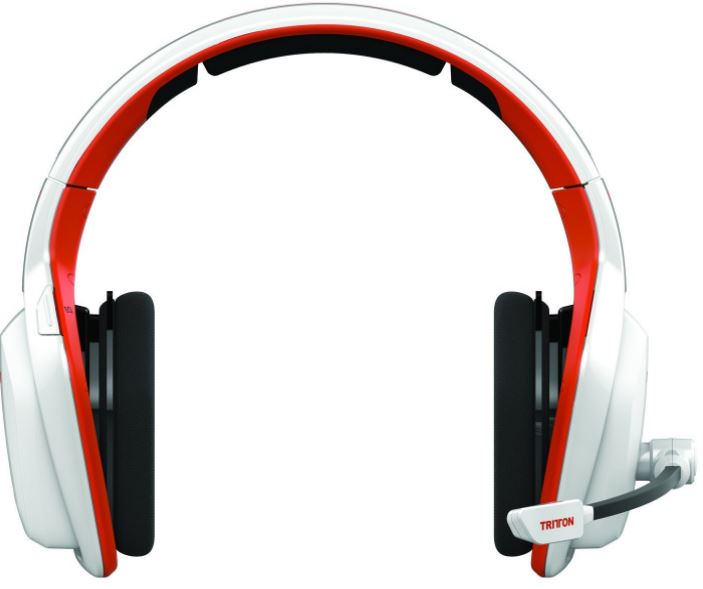 Battery with 15 Hours of Playback Time
With all of this performance, it's important that each wireless feature is congruent, as dealing with unnecessary charge times and low playing time can be very frustrating.
One of the benefits of the base is that you can use it as a charging station via USB/micro USB cable for easy access, however it also makes it possible to charge while you're playing, although it removes the wireless aspect.
On the other hand, the lithium ion battery does provide for 15 hours of continuous play time, which is a lot longer than most gamers need.
It also has a wireless range of 33 feet, which is a considerable amount of range especially if you're playing on a console that's on the other side of the room, making connecting the base to each of your consoles a more organized and less time consuming task.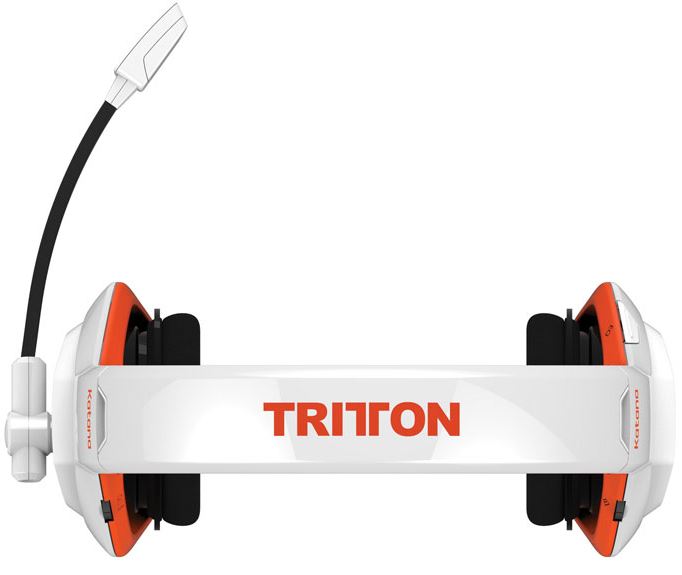 Overall Appearance Qualities
Appearance is important to many gamers, as they have specifically designed gaming rigs and a particular demand on style, to where an ugly headset just doesn't fit in, and Mad Catz, the creators of the Katana HD, get it.
The Katana HD comes in a variety of two color patterns, white and black, which both include a pleasing pattern of orange on the ear cups and the logo fonts on the top, sides and on the microphone. The inner cushioning is also orange, which offers a nice flare of aesthetic value, even though there isn't an option to customize colors, as with LED light patterns.
You'll notice the odd shape of the ear cup casings on the sides of the headset which are molded to look like a rounded of hexagon, however it looks stylish, solid and clean overall.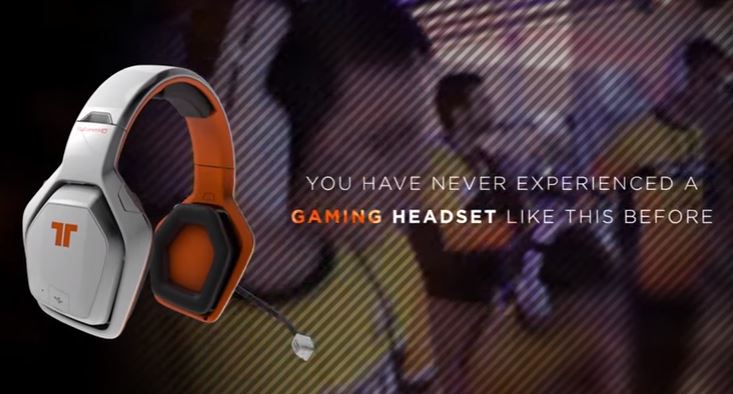 Conclusion
The Mad Catz TRITTON Katana HD Wireless Headset packs a variety of features into it, most notably a loud and clear audio with both low and high frequency sounds, due to 7.1 speaker channels capable of high quality overhead and 3D surround sounds, as well as a dedicated sub channel.
The set of 50 millimeter drivers is more than enough to produce loud and epic renditions of complex soundtracks, and complement it with soft, detailed and properly directed ambient 3D sounds.
Even music and movies are taken into consideration, as a 3D sound environment has traditionally been used in cinematic theater systems, which make this headset a premium option for a wide variety of purposes.
In terms of durability, it's a well built headset although it doesn't have a steel support bar, however it isn't guaranteed to prevent against damage from dropping it or flinging it across the room.
The form of the ear cups is an interesting, new design, accommodation the drivers which are quite large, however they're design to fit comfortably on your ears while supplying satisfying HD sound including bass.