The wearable camera market has gained considerable traction since the introduction of the GoPro, with many unique cameras finding their way into consumers' hands. That being said, a lot of the performance has come at a pretty steep price, and hasn't kept in pace with the economic qualities of modern live streaming platforms, like YouTube, who are now providing high definition, high resolution services.
It's not as though they've been impossible to afford, however Motorola's promise with the VerveCam+ is to enter the market with high performance technology, at a lower price due to recent advancements in camera technology. Today we're going to look at its features, what it has to offer and what it's truly capable of. We'll take an honest approach to give you a better, clearer understanding of whether or not it'll make a good investment for you and your adventures.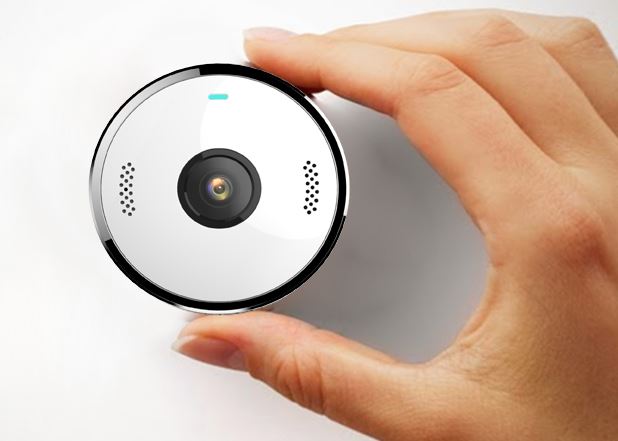 Direct Live Streaming Capabilities
As live streaming begins to take precedence in even unscheduled Facebook hangouts, as well as popular high performance video platforms, a whole new world of demand has been created by a very versatile and unique demographic of users. The Motorola VerveCam+ has been designed to be compact enough to store in your pocket, and begin live streaming at any moment you choose.
The caveat to this is that you're required to have access to the internet via the integrated WiFi connection, which you can use to tether a connection from your phone or simply access via a local network. Having the mobility of simply pulling it out of your pocket and begin shooting live is not the only functionality that it brings to the table in this area, as there is a mount option as well.
There's a similarly compact, lightweight and flexible, yet sturdy tripod being made available for it. The camera operates somewhat like a stop watch in that as soon as you're ready to record video, it starts at the press of a single button. Additionally, it has a lot to brag about in terms of instant access to live recording and editing features as well, which are discussed in a later section.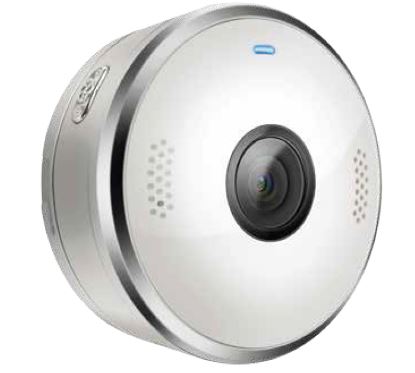 High Resolution Video with Advanced Functionality
In the past and still today, gigantic communities have been built around video game streaming. Because this type of entertainment is done strictly in an indoor setting on a PC, super high frame rates and high resolution have been easier to achieve.
While the VerveCam+ doesn't provide the same performance as you might expect from such technology at a similar or higher price range, its mobility and ease of use makes up for that in part. On the other hand, it's capable of recording for 90 continuous minutes at a time, which is pretty versatile considering what it does have in terms of performance.
For starters, it provides quad high definition 2.5K resolution video capabilities, which is a pretty high standard considering the size of modern computer monitors and smartphone screens, which the majority of your audience will be viewing with.
It's also capable of a full 30 frames per second. Although it's not what all gamers are using, it also features automatic video stabilization which is critical if you're holding the camera in your hand. One of the reasons that this is so necessary, and can boost performance dramatically when used with a tripod, is that otherwise it's very hard for the camera to focus and capture the depth and detail that it's capable of.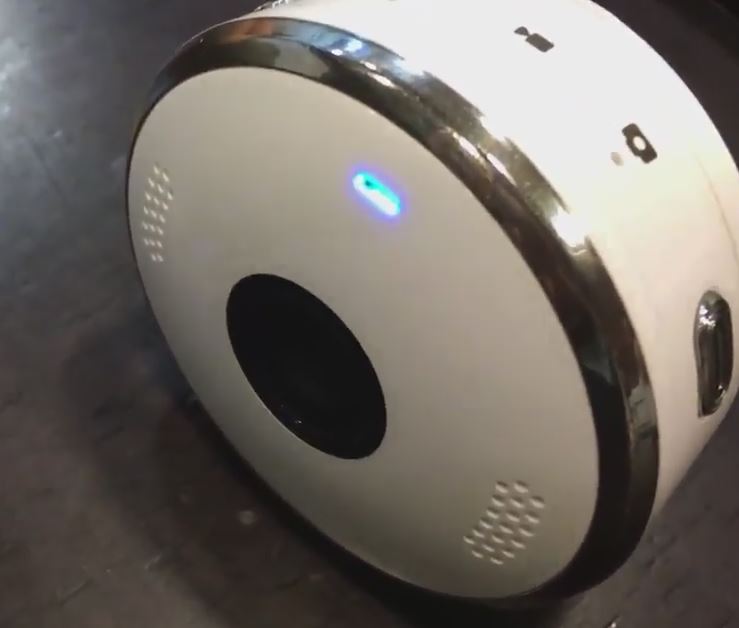 Superior Durability with Compatible Accessories
As with any camera that you're likely to use outdoors as well as indoors, it's absolutely essential that it's capable of enduring the elements and taking shots in the environments that you choose. This is one area where the VerveCam+ competes exceptionally well with the competition, going beyond the requirements of its class. It's completely water proof up to a depth of thirty feet, with certain limitations.
It's only capable of being completely water proof at full submersion in fresh water when kept securely inside the water proof dust case. That being said, it doesn't limit the performance or ease of use features in any way. It only makes sense that you'd want to be using the sports case at all times as it features a durable clip mount and is dust proof as well.
Ensuring durability is only one aspect of its included accessories, however. There's also a universal mount for a variety of compatible mounting options, and a bumper and lanyard to further protect it from bumps and scrapes.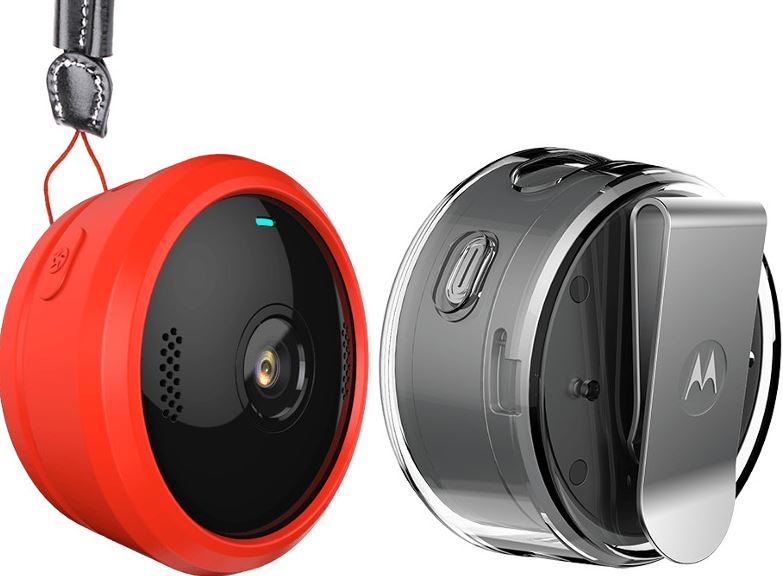 Integrated Smart Technology
As you might imagine, smart technology plays a major role with this wireless, portable and durable wearable camera, as it provides many of the features already mentioned, plus a few more. While you're required to connect to your social media accounts, it's compatible with many additional platforms and comes with a dedicated app.
This app is simply called Hubble Connect for Verve Life. It's a companion app for many of Motorola's latest products in the recording and live streaming space, including this camera as well as some quality headsets.
Without access to a smartphone the VerveCam+ is impossible to use, because that's how it connects to the Internet via WiFi, as well as your various social media accounts. On the other hand, it provides access to not only all relevant video and live stream platforms like YouTube, allowing you to connect and share, so that you simply connect the camera to your phone, press a button and begin recording.
There's also video viewing, editing and managing capabilities that you can set in advance and play around with afterward, for getting the perfect shot. You'll even have access to the same sharing features that you normally would, however you can edit still picture and videos to your ideals for free with this app, also making the VerveCam+ friendlier and easier to use.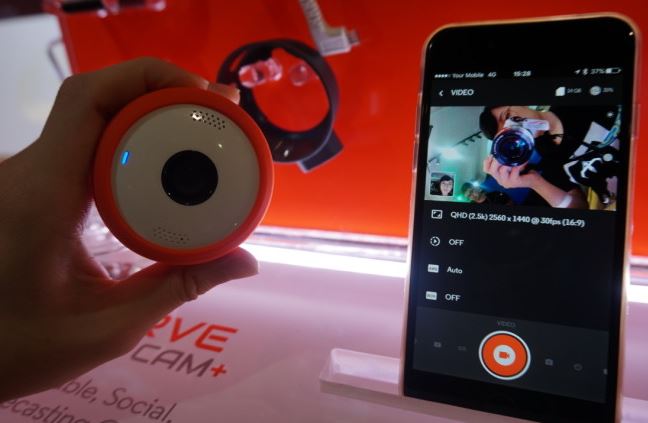 Overall Economic Value
One of the benefits of being designed and produced by Motorola is that they're a large company with a large customer support team and plenty of expertise. As has been shown by their latest line of headsets that use the compatible Hubble Connect for Verve Life app, they've provided a variety of quality headsets for different audiences, and appreciate their demands.
Moving forward with this camera seems like an intelligent logical step. However, time will tell how much support will be given to the app as more people begin to use it, notice its flaws and ask for more functionality.
Looking at its up-front price, the VerveCam+ is actually priced pretty modestly considering its high durability, high definition, high resolution and frame rate of 30 frames per second. It's by no means a perfect design or a replacement for higher end models, however it carves out its own place neatly and should serve users very well for its price, over a long life time of continuous use.
One of the oversights that might annoy customers is that it can only produce 90 minute long videos. However, when you're outdoors or capturing an act or event at a social gathering, it's really more than you need for its intended purposes.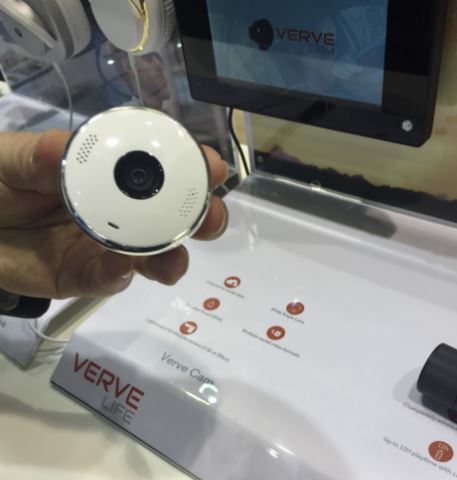 Remote Viewing and Advanced Shot Performance
As you might expect, the VerveCam+ is not designed for professional film making, but it does provide for a decent amount of versatility. It uses a simple fixed lens system. However, by taking advantage of its advanced video capturing, mounting and remote viewing technologies, you'll be more than capable of recording a stunning live busking show or a high speed bicycle ride down a rocky hillside.
The remote viewing capability in particular is especially useful for setting up your shots, because like most action cams in its class, there isn't a manual viewfinder built into it. Having access to an LCD screen of similar quality to remote viewing with the app would be very expensive and take up way too much room, as it would require an enormous amount of dots in order to present the quad high definition imaging. This way, you can simply pull out your phone and work out the fine details of your shot without any guess work or having to retake missed shots.
Conclusion
The action cam market isn't entirely new, however the existence of Motorola's VerveCam+ proves that it's here to stay, at least for the short term. By providing outdoor and adventurous users with an option of creating instant live feeds at the push of a button, as well as a lower cost than many similar cameras, is really its greatest benefit aside from the latest in compact digital processing technology made available for it. It comes included with everything you need to get started for hours of continuous enjoyment and provides plenty of value considering its price point.