Over the last decade, crowdfunding platforms have allowed many start-up companies to secure the funding needed to bring new and exciting advancements in technology to the marketplace. One of the latest companies to benefit from this relatively new source of start-up funding is iMCO, a Chinese based company. Several months ago, the company began a crowdfunding campaign with the hope of raising enough funds to bring to market a new smartwatch called the CoWatch.
Not only did iMCO reach their funding goal, they raised over 280% of the goal totaling over $260,000 from more than 1,700 backers. The success of the campaign certainly created a buzz within the crowdfunding space but not nearly as much buzz as the CoWatch Smartwatch itself.
The CoWatch is the first smartwatch that integrates with Alexa, Amazon's popular voice assistant, and it offers a long list of impressive features. Let's take a closer look at the CoWatch and see what it does and does not offer smartwatch enthusiasts.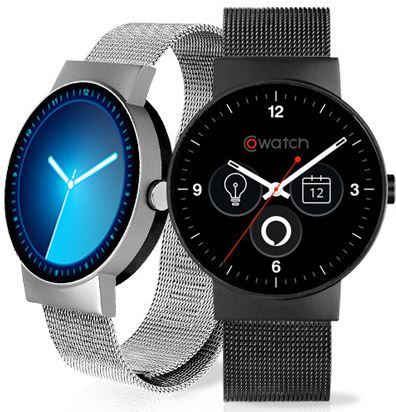 Design and Appearance
The CoWatch was specifically designed to offer the convenience of cutting-edge technology in a smartwatch with a classic, modern and high-end appearance. While opinions can vary widely on what looks good in a smartwatch, by most accounts, iMCO did a great job merging stylish appearance and functionality.
The body of the watch is made of fracture-proof stainless steel and zirconia composite ceramic, which provide a high level of durability. You can choose from two colors, either silver or carbon black and iMCO offers a wide range of customized watch faces to fit almost any preference. Overall, the watch has an upscale yet refined and modern look, much different from the bulky and less attractive smartwatches of the past.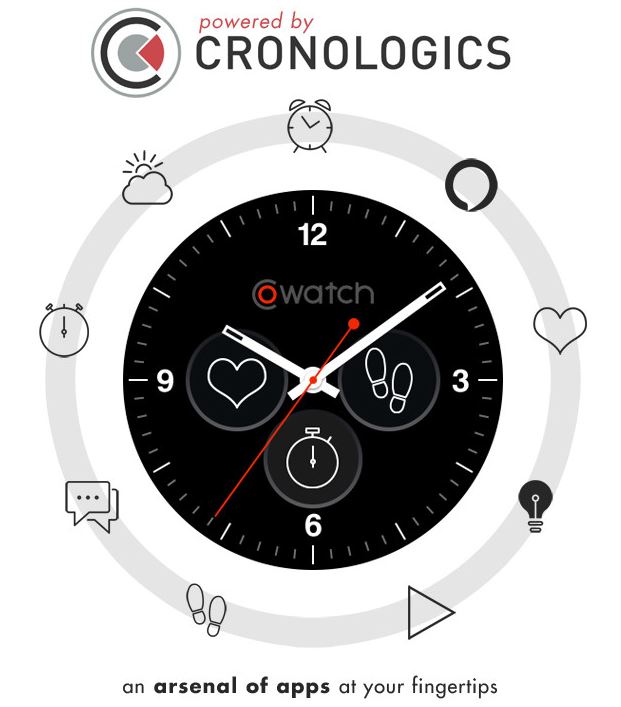 The CoWatch uses Chronologics as its operating system and is designed to be compatible with Android 5.0 and above as well as iPhone 9.0 and above. The software platform is flexible and over time it will expand in functionality. App developers and innovators will have an opportunity to add even more to the already robust list of features.
Amazon Alexa
One of the core selling features of the CoWatch is the integration with Amazon's voice assistant, Alexa. In fact, the CoWatch is the very first smartwatch model to offer Alexa integration. This opens up a world of possibilities to users and adds a level of convenience that hasn't been available before.
Having Alexa on your wrist allows you to simply speak commands into the watch to accomplish a wide array of tasks such as making a phone call, paying a bill online or even ordering a taxi, among many others. All that's needed is a WiFi connection or connection to your smartphone and the CoWatch with the Alexa Voice Assistant provide you with a level of control and flexibility that is very similar to what iPhone users enjoy with Siri.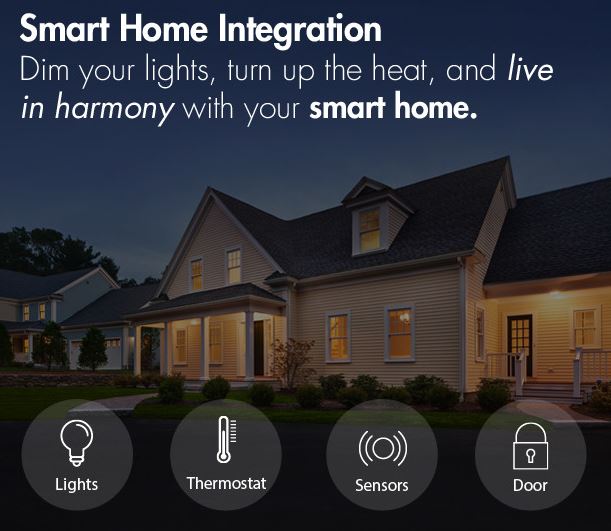 Home Automation
If you're a fan of the recent technological advancements in the home automation market the CoWatch makes an excellent companion. With Bluetooth 4.1, cloud connectivity and Alexa all fully integrated, you can take complete control of your home or any Internet capable device right from your wrist. You can turn off the lights in your living room, adjust your thermostat or interact with your most important devices and services from anywhere in the world. The possibilities are only limited by your imagination.
Screen Size and Resolution
While Alexa and easy connectivity is a key selling feature, that is not all the CoWatch offers. The super AMOLED display offers excellent visibility with impressive 400 x 400 pixel resolution, which is significantly better than the Apple Watch and Android Wear. The screen is 1.39 inches in size which is large enough to easily see the various on-screen functions but small enough to keep the appearance of the watch upscale and classy.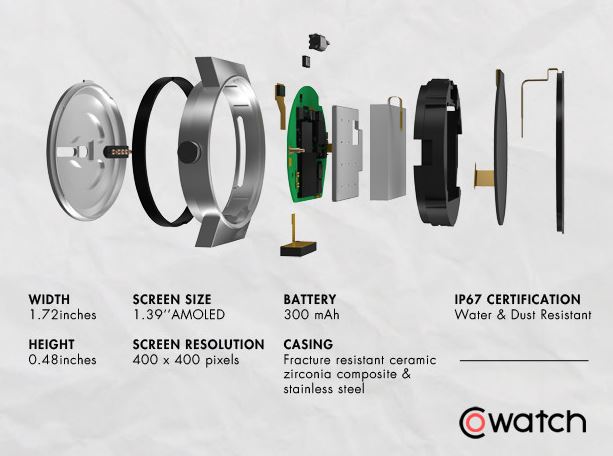 Battery Life
Battery life is an important aspect of any smartwatch, although this category has been much improved in recent years compared to the very first smartwatch models offered. The CoWatch is certainly above average in this area and provides up to thirty-two hours of battery life from a full charge. However, the most impressive part of battery life for the CoWatch is not how long it lasts; it's how long it takes to charge the smartwatch.
The CoWatch comes with an easy to use magnetic charging cradle. Once attached, it only takes a single hour of charging time to reach a minimum of seventy percent battery life. With just a few hours of charging time, you will have a fully charged CoWatch and be ready for another 32 hours of functionality. This is far superior to many other models on the market and it makes owning this smartwatch much more convenient.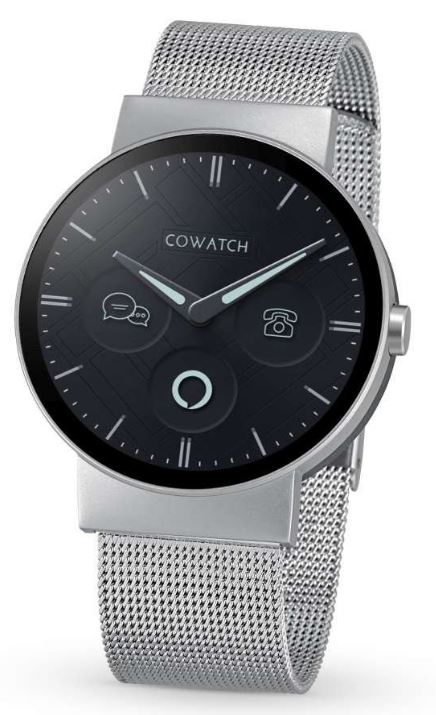 Fitness Tracking
While the CoWatch certainly belongs in the category of upscale and attractive smartwatches, it's not short on functionality by any means. Included in its list of features are several capabilities that allow you to track your fitness goals, workout progress and health statistics. With this smartwatch, you can easily keep track of your calories, how many steps you have taken and even your heart rate via built-in fitness tracking sensors.
Built-in Fitness Sensors:
Accelerometer
Digital Compass
Gyroscope
Heart Rate Sensor
Vibro Motor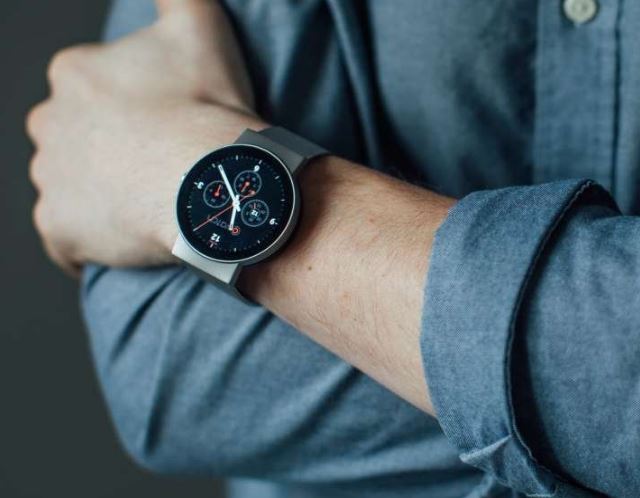 Technical Specifications
iMCO did a nice job of ensuring the CoWatch had enough power and performance to deliver an above average user experience. It comes with a 1.2 GHz duo core processor, 1GB of RAM, and an impressive 8GB of memory. The watch casing is 42mm in diameter and 12mm thick with a band that is just slightly less than 22mm in width.
Water Resistant
While some smartwatches are designed for use in and out of the water, that is not the case with this one. It's water resistant but not waterproof. Therefore, wearing it out in the rain or spilling a glass of water on it shouldn't present any issues. However, the CoWatch is not designed to be completely submerged in water at any time and doing so may cause damage. It's built to be stylish and attractive, yet rugged and ready for the road ahead of you.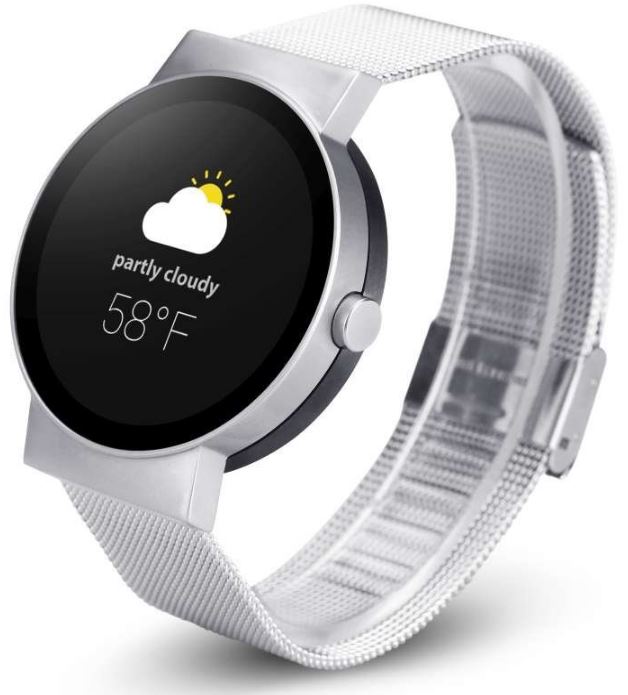 Apps
According to iMCO, the CoWatch should be compatible and work fine with any existing Android apps due to its Chronologics operating system. However, they also admit that full functionality might depend on an app being optimized specifically for the Chronologics OS. It's safe to assume that users might experience some glitches when using certain apps when the watch is first released.
However, this should improve over time as app developers have a chance to develop specific apps for this smartwatch and fix any issues that arise. One thing is for certain, it will only take a matter of a few months for the number of apps to expand significantly.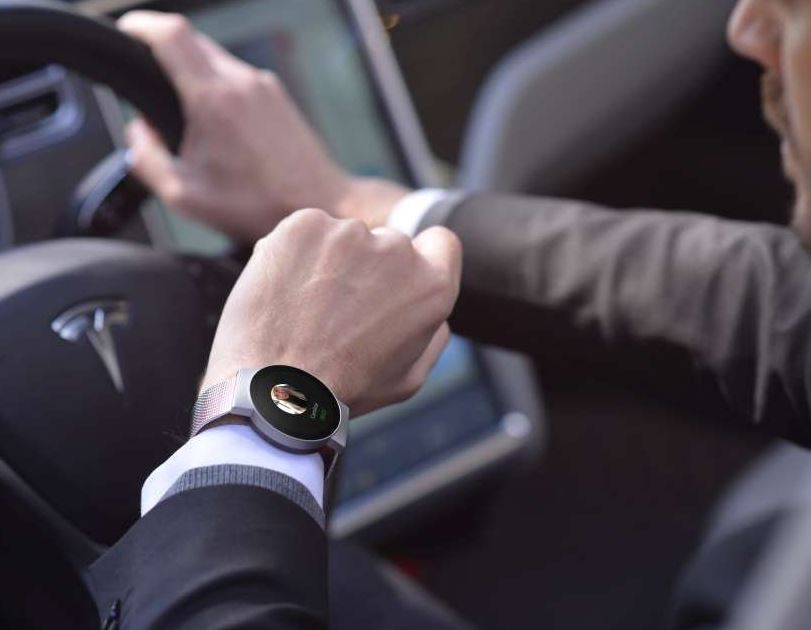 Warranty
The CoWatch comes with a full one-year manufacturer warranty included with the purchase. The warranty covers parts and labor for any factory defects or flaws in craftsmanship.
Usability
As mentioned above, the 1.39-inch screen is a nice balance between being big enough to be usable but small enough to not look too bulky. As far as how apps and functions appear on-screen, iMCO took a minimalist approach and only allows three apps or functions to appear on the screen at a time. While this may not allow you to get to the app you want quite as fast as some other smartwatches do, it does keep things simple and easy to operate. A single tap allows you to make a selection and move between screens.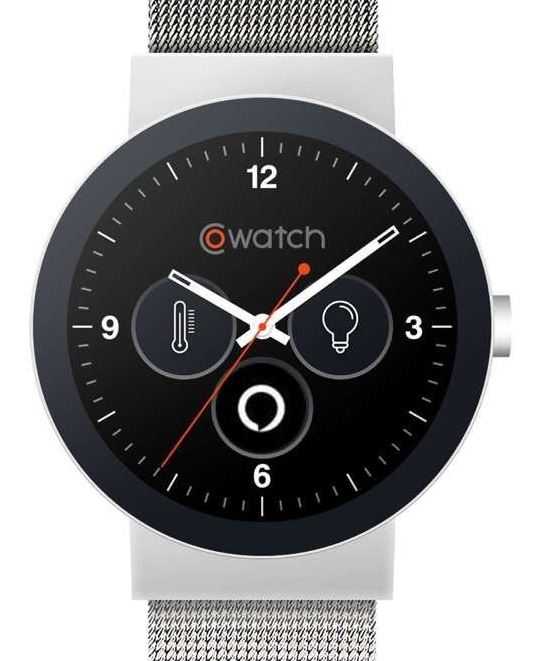 Final Thoughts
The CoWatch from iMCO offers a high level of functionality and convenience in an eye-appealing package. While it doesn't top the list as "best in class" in many single feature categories, it does a lot of things very well. If you are looking for a smartwatch that looks upscale but provides the latest in technological capabilities it's worth a good long look. It seems to offer a whole lot of ingenuity and simplicity in an attractive design that's easy to wear and comfortable for days on end.