Whether you're at home or in the office, having a reliable network connection with fast speeds, reliability, and advanced security is a huge importance. Experiencing the most out of your internet connection with a new and improved router can make a real difference when it comes to intensive online gaming, video streaming, and downloading. If you're looking to improve your network and provide all connected devices with a huge increase in performance, an upgrade like this shouldn't be put off.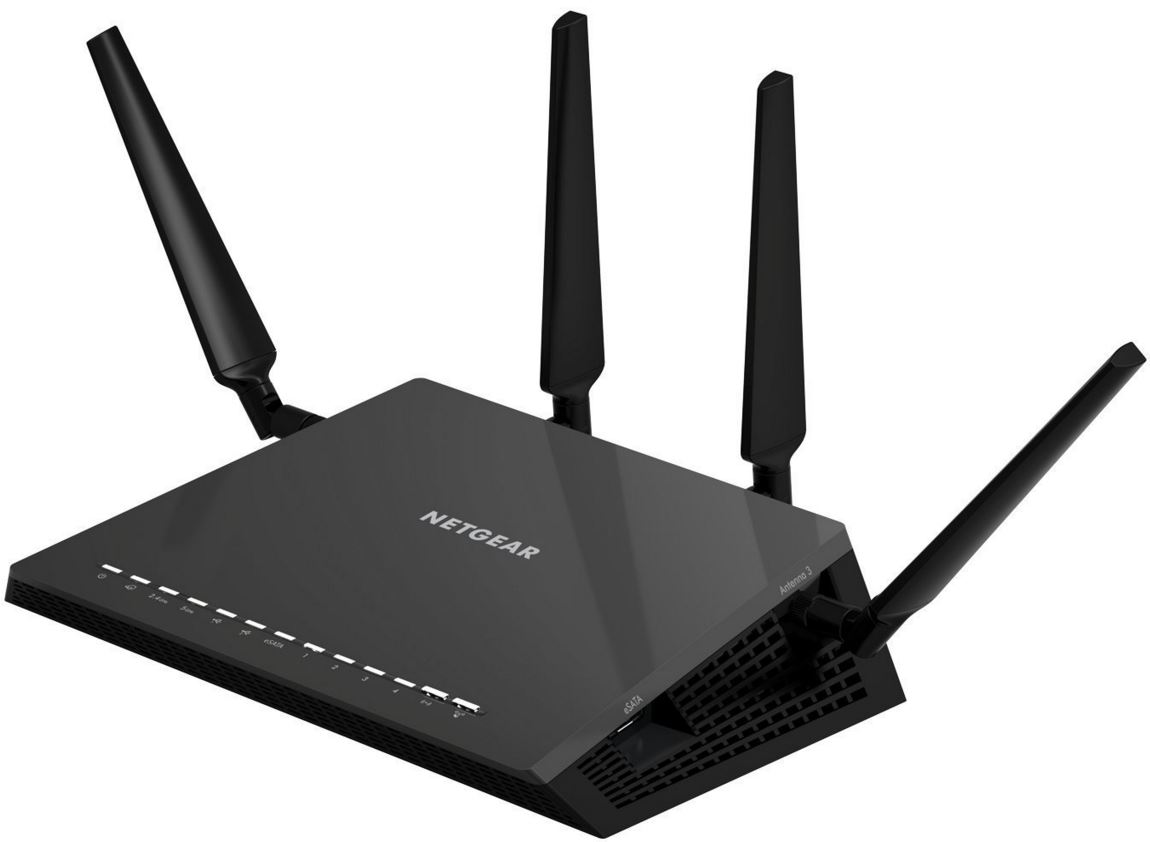 Recently released by Netgear, the Nighthawk X4S (R7800) AC2600 Smart WiFi Router utilizes the latest advanced technology and hardware to deliver insanely fast WiFi speeds up to 2.53 Gigabits per second. With it's industry first, 160 mHz bandwidth support, it ensures the fastest possible speeds for mobiles devices, laptops, smart televisions, etc.
Instead of sending data to one device at a time, the X4S sends data in a simultaneous manner, no matter if you're streaming 4k high definition on your TV while playing the latest video game on your PC. Built with Multi-User MIMO and Quad Stream Technology, and equipped with a 1.7 GHz Dual Core Processor, there's never an issue with lag or latency spikes. Let's see what else it has to offer.
Quad Stream X4 Architecture
In order to provide better WiFi through both the 5 GHz and 2.4 GHz bands, Quad Stream X4 Architecture was developed as one of the industry's latest technologies. What it does is provide four data streams to each band which will ultimately maximize the connection speeds and provide smoother streaming with much less buffering.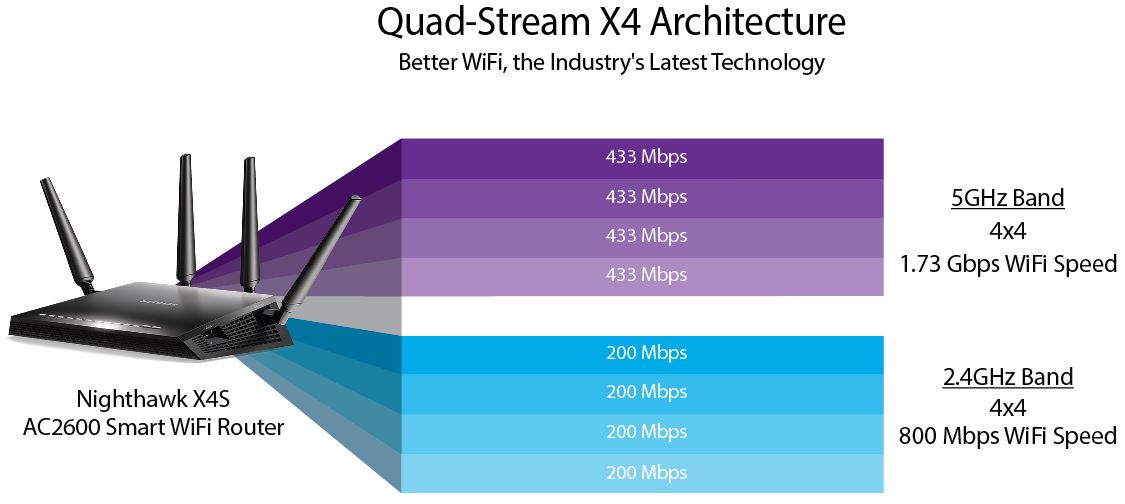 Speed
Right out of the box, it's obvious that this router was built for speed and performance. With the NETGEAR Nighthawk X4S (D7800), you can achieve the world's fastest WiFi at up to 2.53 Gigabits per second. It can offer such speeds since it uses 160 Mhz bandwidth support and simultaneous Dual Band WiFi to deliver the latest 802.11ac connection. Ideal for resource intensive online gaming, 4k video streaming, and large networks with a lot of devices, the X4S is built to impress. Additionally, it has five Gigabit Ethernet ports (1 WAN and 4 LAN) for connected wired devices that need a physical connection.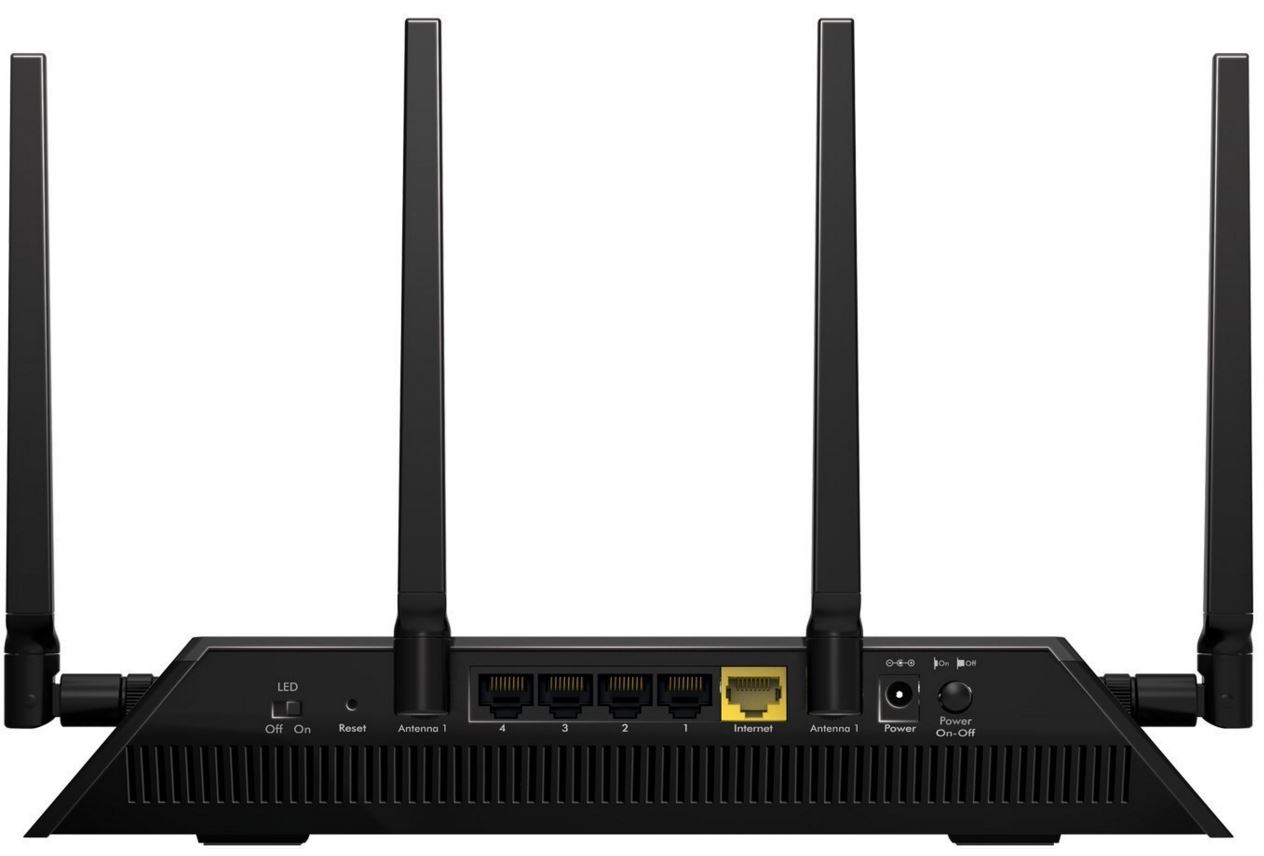 WiFi Range
Built with 4 long range external antennas, the X4S is designed to use in large homes with multiple stories and several walls. The high performance antennas are paired with high powered amplifiers to reach every nook and cranny of your home or office workplace. Also, Netgear equipped it with Multi User MIMO WiFi technology that offers much improvement over traditional WiFi. Instead of sending data to one device at a time, data is sent to multiple devices simultaneously to improve the bandwidth usage and for each individual client/device that's connected to the network.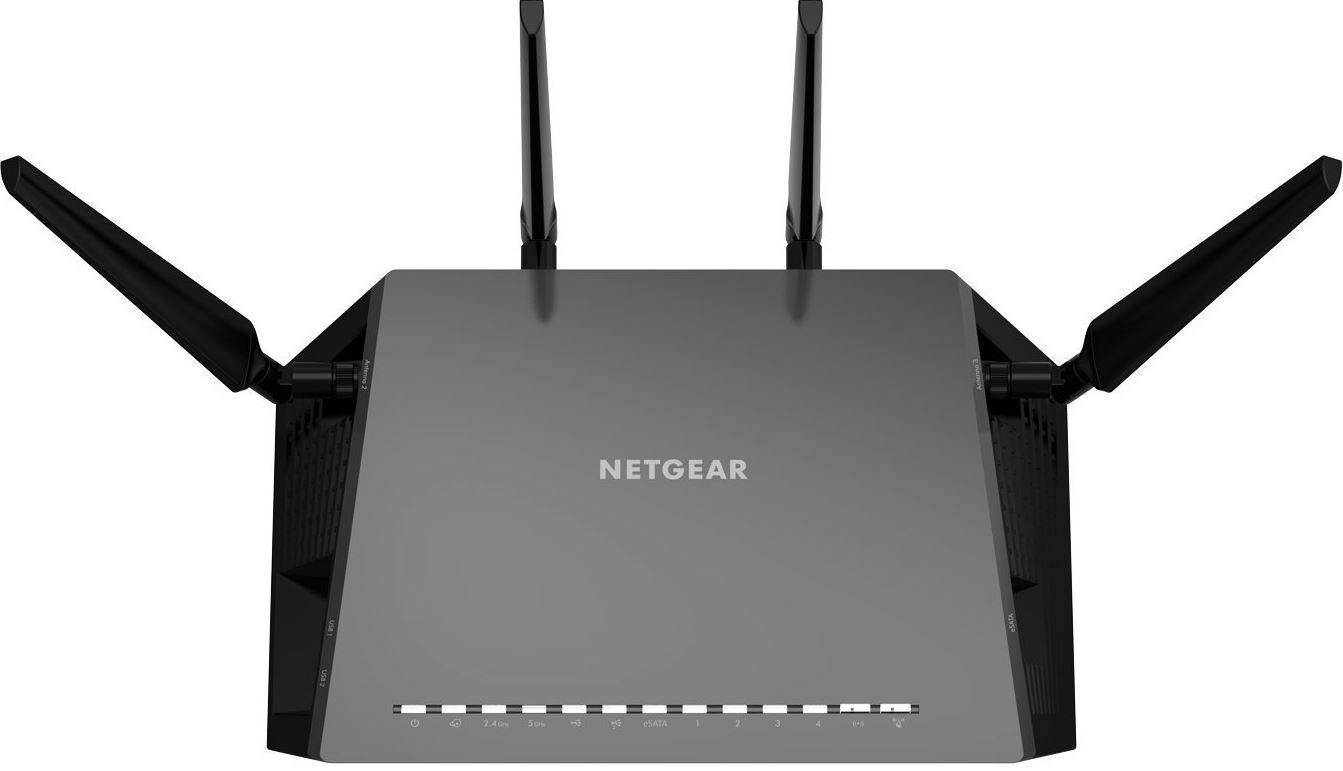 Processor
The Nighthawk X4S is loaded with a Dual-Core 1.7GHz Processor so there aren't any performance issues that compete for processing power. With this CPU, different processes are separated in an efficient manner and high performance WiFi connections are given the top priority. Netgear also loaded it with a feature called Dynamic Quality of Service or QoS. It makes the most out of the processor by giving latency sensitive applications and high demand tasks the top spot in line of importance. However, lower priority applications aren't ever tossed out the window – they're just moved down the list as less of a priority. This means that while you're streaming 4k or playing the latest online games, file downloads and program updates will still work in the background, but they won't slow down what's most important – your game or movie at hand.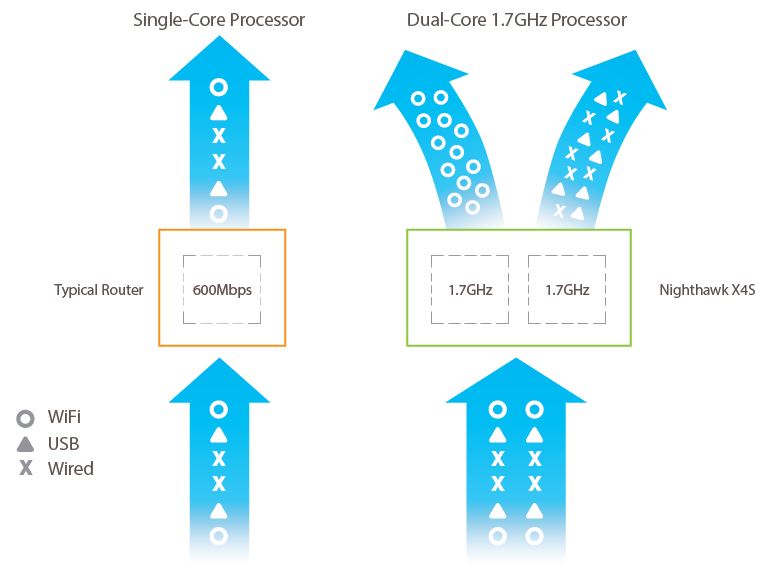 Security
We all know how important it can be to have the latest and greatest encryption protecting your network. The X4S does a great job to ensure privacy and protection for your family while they're online. Built to prevent spyware, malware, phishing, and hackers, it comes included with several secure features to do it all. You're ensured the highest level wireless security with WPA/WPA2, and you even have the ability to adjust parental controls to manage website access by specific devices or members of the network. Additionally, there's a guest network setup for separate and secure accessibility for your visiting friends.
Sharing
Sharing between devices on your home network no longer has to be cumbersome and time consuming. Sharing across your network with the R7800 is a fun and quick process that's simple as can be. With ReadySHARE USB acess, you can connect any device to one of the two USB 3.0 ports located on the back of the router. In a matter of seconds, they'll be accessible for your entire network to share and enjoy. This is a great feature for setting up a printer, scanner, fax machine, all in one, etc. Additional to the two USB 3.0 ports is an eSATA port that's essential for the fastest possible transfer speeds for backing up your devices or creating a centralized drive to save important data to.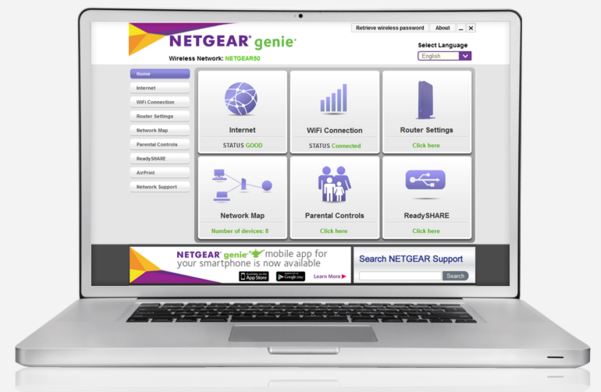 Easy to Use
Even with very little to no experience, the Nighthawk X4S is very easy to setup and configure right out of the box. We highly recommend using the free Netgear genie app that gives you a personalized dashboard on your smartphone, tablet, or computer. This gives you access to monitor, control, and repair your network from anywhere with a connection. Think of it as a home network manager that gives you the full administrative abilities to use the router how it's meant to be. Available on PC, Mac, iPhone, iPad, and Android devices.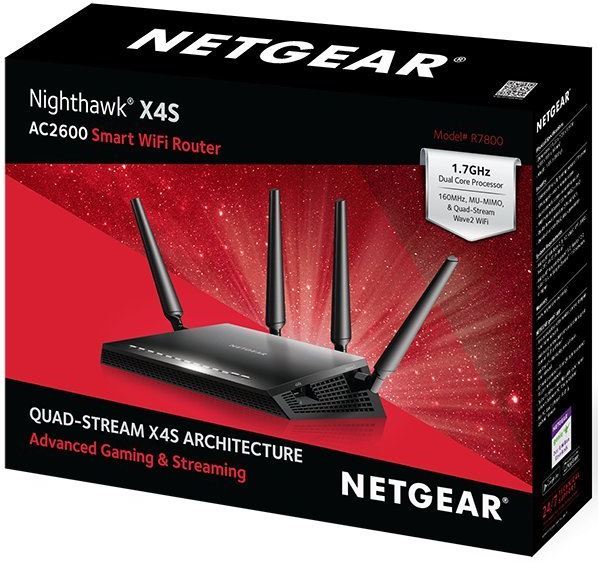 Final Thoughts
Overall, we're very pleased with the NETGEAR Nighthawk X4S AC2600 (R7800) Smart WiFi Router. Right out of the box it's built for speed, performance, security, and reliability as it's loaded from head to toe with some of the nicest hardware we've seen to date.
Offering next generation Wave2 WiFi with 160 MHz bandwidth support, multiple devices can achieve insanely fast speeds without any lag. As a great way to step up your WiFi and improve the connection without any compromises, we feel that it's a great investment for those who want noticeable improvement with their network.