Nikon, one of the most respected and well-known camera manufacturers, is soon to release yet another model to their lineup, the COOLPIX S7000. This digital camera seems to be quite promising – 20x optical and 40x dynamic zoom, 16 megapixel resolution, Wi-Fi sharing, and a very compact size – all of those features seem very appealing.
It's already possible to order the Nikon COOLPIX S7000, and so far the price is set at around $270 to $290. Unfortunately, the shipment is currently available within the US only. Sure, we'll still have to wait for some additional reviews from consumers who've actually used it, but so far the COOLPIX S7000 seems like a great buy in this price range.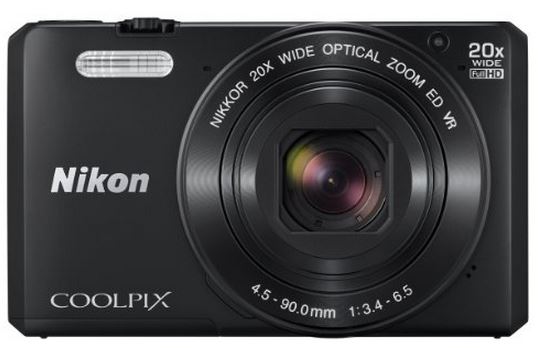 Nikon's COOLPIX S7000 may not seem like much at first glance, yet it definitely has everything it takes to be a great camera for holidays, family gatherings, or getting together with friends. It'll perform well by capturing highly detailed photos, and stunning quality videos – however, for most people, the Nikon COOLPIX S7000 will prove to be a decent, very functional camera.
It has two zoom modes – 20x optical zoom and 40x dynamic fine zoom. The modes allow you to focus on the details you want in your photos – that is, to virtually get closer. Of course, many cameras can zoom in much closer, but in most of the circumstances, 20x is more than enough.
The COOLPIX S7000 features 16 megapixel resolution, which is fairly good, but truly nothing to write home about. 16 megapixels is a decent amount for large prints that require fine and crisp detail.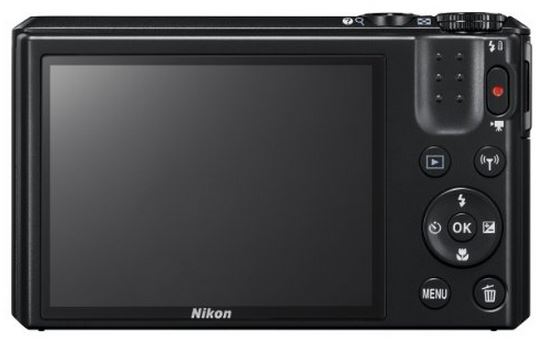 Another fantastic feature that the COOLPIX S7000 introduces is wireless sharing over Wi-Fi and Near Field Communication technology. This enables you to wirelessly upload photos from your camera to your smartphone. Why you would need to do that is unclear, but it's just another feature that Nikon wanted to throw in there.
Keep in mind that the Wi-Fi sharing option is only available for Android devices with OS 4.0 or higher. No doubt, Android devices occupy one of the leading positions in the market. Yet, to be quite fair, a lot of users have iOS and Windows powered phones. Blackberry is another important player. In other words, Android NFS sharing is a nice gesture on the manufacturer's part. Yet, to be completely honest, it seems rather strange, and poses a couple of questions. First – what is the point; and second – what about other users?
The camera is powered by Lithuim ion batteries (included). As a rule, digital cameras don't consume a lot of power unless you are using it to constantly view photos, so charging shouldn't be much of an issue.
The Nikon COOLPIX S7000 is designed in black and is very compact in size. It's lightweight and handheld design will easily fit into any purse, or even a pocket. You can take this portable camera anywhere you go.
In addition, Nikon claims to have an improved autofocus in the COOLPIX S7000. Ideally, it should smartly catch the objects and quickly put them in focus. Though autofocus is definitely old news, some cameras still have difficulty getting it right.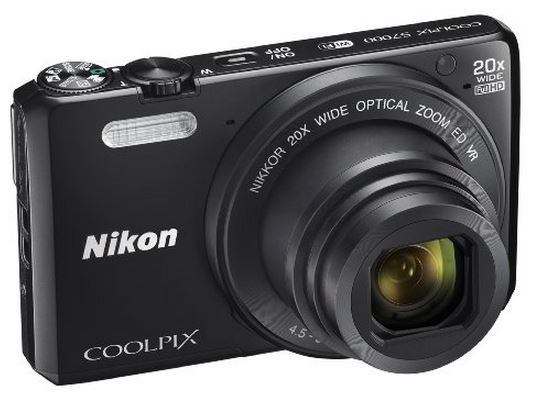 There are 18 effective scene modes. Depending on the light, the camera determines which modes should be applied – so, you won't have to set the parameters manually. However, the option to do so is available. You can easily alter scene mode parameters before making a shot, or apply new modes to the already taken photos in your storage. Some of the mentioned above modes include: sunset, evening night, morning, snow, beach, and others.
Finally, this camera can shoot 1080/60i high definition videos. It's equipped with a vibration reduction feature that allows you to shoot very stable, smooth looking videos, without using a tripod. This isn't so bad. Yet, in reality, no vibration reduction can substitute a solid base. However, it's still supposed to make your videos less 'shaky'.
You can apply special effects to the videos, too. Additionally, the COOLPIX S7000 gives you an opportunity to combine several shorter video clips into one montage. This provides a nice opportunity to create quick custom films from your previous shootings.
Quite logically, the camera is sold and included with all the traditional accessories – a battery, a carrying strap, a charger, and a USB computer cable for uploading your images.
Everything Included:
Nikon COOLPIX 7000 camera
EN-EL rechargeable battery
AC power adapter EH-71P
UC-E21 USB Cable
AN-CP19 strap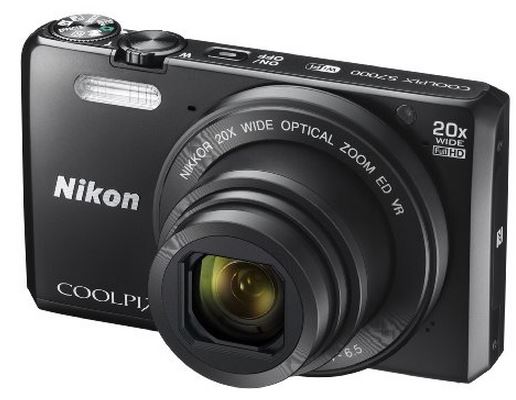 Pros
Light (1 pound)
Compact
Features great zooming capabilities
Can film HD videos
Has plenty of scene modes
Features creative image effects
Ensures easy Wi-Fi paring
Can wirelessly send pics to Android phones
Has an improved autofocus feature
Cons
Lower optical resolution
Wi-Fi & NFC sharing is available only for Android devices with OS 4.0 or higher
Wi-Fi & NFC sharing is not available for Windows phone, iOS, and Blackberry devices
Remains a rather average camera
Cannot guarantee quick raw shooting
Settings, scene and creative effects are factory set, which leaves you little room for imagination
Photos will still have 'amateur' look
The Verdict
Overall, it's safe to say that the Nikon COOLPIX S7000 is a great investment for the beginner or hobby photographer who wants an affordable and effective way to capture your memories. It's incredibly portable, small, and packed with a wide assortment of features. We're excited for it's upcoming release and have already ordered the Nikon COOLPIX S7000 on Amazon.com. We'll be the first to have it in our hands in just a couple days!
Meet Derek, "TechGuru," a 34-year-old technology enthusiast with a deep passion for tech innovations. With extensive experience, he specializes in gaming hardware and software, and has expertise in gadgets, custom PCs, and audio.
Besides writing about tech and reviewing new products, Derek enjoys traveling, hiking, and photography. Committed to keeping up with the latest industry trends, he aims to guide readers in making informed tech decisions.