Your home is your safe haven. But how safe can it possibly be for young kids with unlocked doors, or having you windows open on a rainy day?
It's probably dangerous to have your smoke alarm go off when you're not home. We need to be aware of water leaks and over-exposure to carbon dioxide when they happen, so we can take appropriate action. Here's the ultimate question.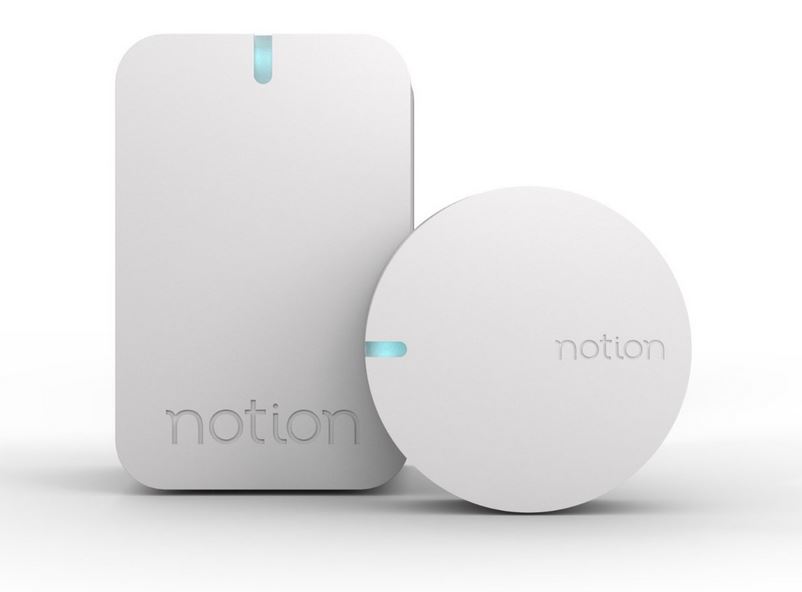 How secure is your home? Wouldn't it be nice to actually be able to answer that question with specific information, at the press of a button? No, I'm not talking about being psychic.
I'm talking about the Notion Home Awareness Kit. We're here to discuss whether or not this product stacks up to the hype, and to detail specifically what it has to offer. We know you'll be impressed.
What Makes the Notion Home Awareness Kit World Class
It's a fantastic introductory offer. You'll be provided with five sensors as well as a bridge, which offer much more security than you might think. Let's discuss what's inside.
First, you have state-of-the-art sensors which use an incredible combination of sensory technology so you can be aware of your whole home. It's also got a bridge, which connects to all of the sensors, and an amazing app. Let's start there.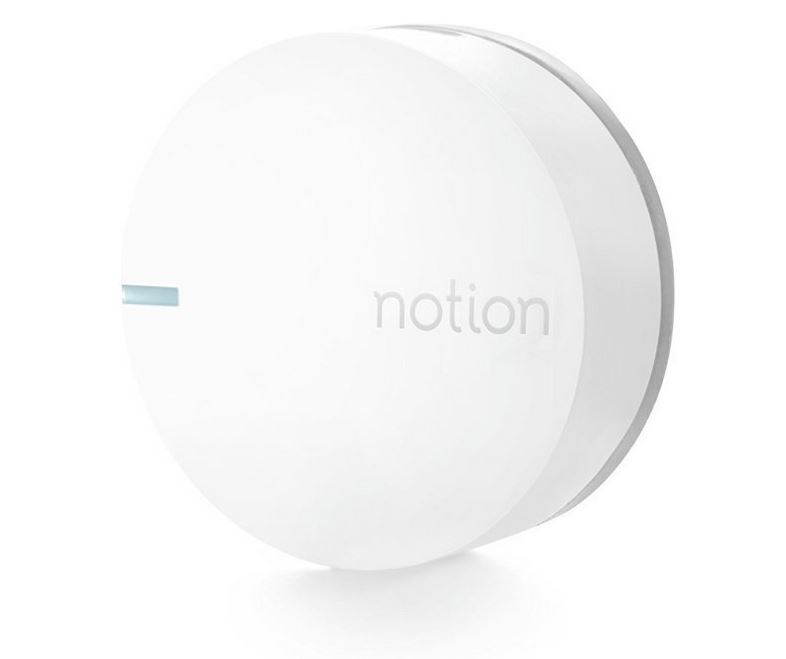 The sensors themselves are very intuitive. They can pick up changes in acceleration, angular rate, light, natural frequency, orientation, temperature and can even sense water. That's a lot of capability for one small sensor.
You are up to date in virtually every area of your home. Whether it's an open front door or smoke in the baby's room, the sensor will give you accurate information when you need it. But that's not all.
You can even keep the garage at the proper temperature. There are actually hundreds of different uses available when you have a Notion Home Awareness Kit, which would be impossible to cover completely. Let's do one better.
Introducing the Notion app. It's a smart device app which keeps you totally aware at a single glance, whether you're at home or away at work or on vacation. If your front door opens, you can set Notion to give you an immediate alert.
One System Is All You Need
Home security and awareness kits can be expensive. Most of the time, however, this is not due to added quality, but because of the limited capabilities of each unit. Not to mention how incredibly confusing it can be to manage them all.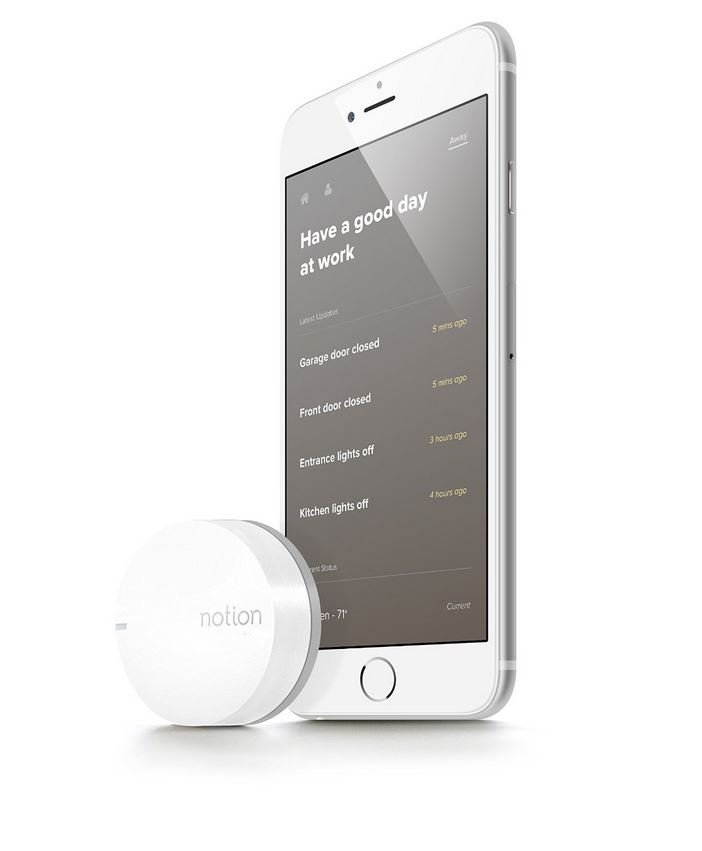 The Notion Home Awareness Kit is the simplest of its kind. Not only do you have the added security benefits of the sensors, but they're connected directly via a wireless grid – the bridge. The bridge organizes all of your information in a single location.
The app goes a step beyond. You will see the simplicity when you light up the screen of your smart phone to the Notion app, and receive a detailed list of all of your security measures. That's not all.
You'll also receive a stream of updates, which you can set to your own preferences. You can even change the settings when at home and when away. Here's what it means to you.
It's extremely intuitive. The entire list of statuses, updates and alerts in one app.
Instantly Improve the Security of Your Home
The Notion Home Awareness Kit is easy to set up. We'd say it's a 'snap', but really it's a 'pair, peel and stick'. No fully operational and intuitive home awareness kit will take anything less than 15 minutes to set up, but Notion takes nothing more. Let me explain.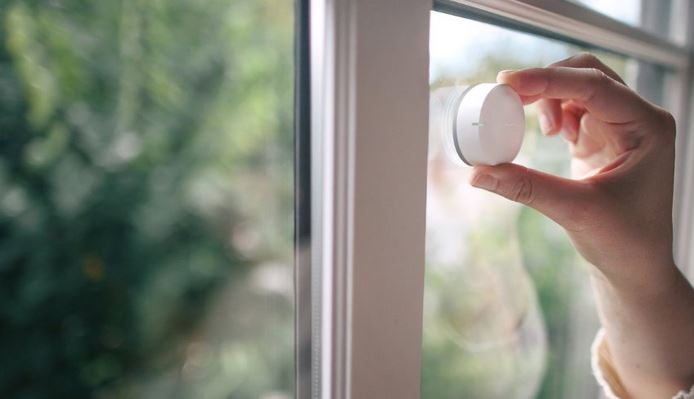 You plug the bridge in first. This keeps all of your sensors active and up to date in one location, and plugs into a single outlet. Next, you place the sensors and connect the system to Wi-Fi. Let's describe that process so you can see how easy it really is.
A lot of the simplicity is offered by the sensors. Since they have eight different sensor technologies in one simple device, they make for a quick and reliable solution.
Place them on windows, doors, cabinets, walls, or anywhere you'd like to detect important information. It's really as simple as described.
Chances are you already know how to use Wi-Fi. But you also may know that sensitive data can be interpreted and gathered by hackers and other criminals. This is where the Notion Home Awareness Kit really shines.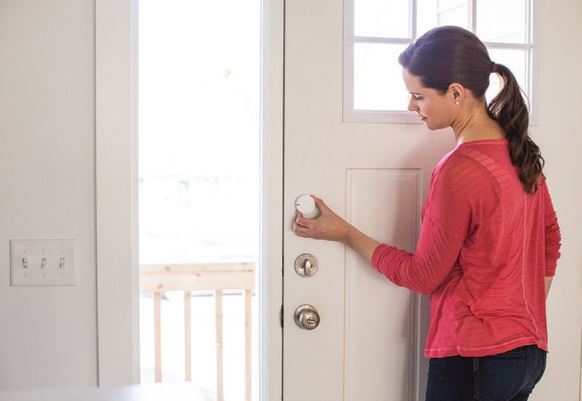 Security measures are no joke. Your home system won't very well protect you if the information it gathers can actually be used against you. Notion's team of security professionals are on the clock day and night, regularly making sure that your private data is protected.
The Notion team feels there is no room for compromise in this area, and also have added software security measures to back up this process.