OBSBOT Tiny 4K
Installation & Compatibility
8.5/10
Pros
Gorgeous 4K video quality.
Motorized gimbal with automatic person and object tracking.
Plug and play compatibility with most computers.
Powerful companion software for customization.
Cons
Gesture controls are a bit quirky.
Cannot manually control pan/tilt function.
Whether you're chatting with friends or giving an important presentation, we all like to look our best on camera. And with remote work becoming more and more popular, many of us are using our webcams more than ever. But webcams have come a long way over the past several years. Not that long ago, grainy, low-quality video and tinny audio were the norm.
Frankly, people were just stoked to be video chatting online. But with faster internet speeds and higher-quality, more affordable cameras, online video keeps improving. Nowadays, if you want to look like a real professional, you've got to have a crisp, clean video feed.
So, what is it that makes a good webcam? To begin with, you want to have a high resolution. 1080p is a good minimum, because that's the highest most video services will support. That said, a 2K or 4K camera allows you to zoom in without your quality dropping under 1080p. For another thing, you want a versatile design.
A good webcam should be able to mount on your monitor, tripod, desktop, or wherever else it's needed. Focus is an equally important feature. It doesn't matter how high your resolution is if your camera focuses on the wall instead of your face. And those are just some of the things you'll want to look for.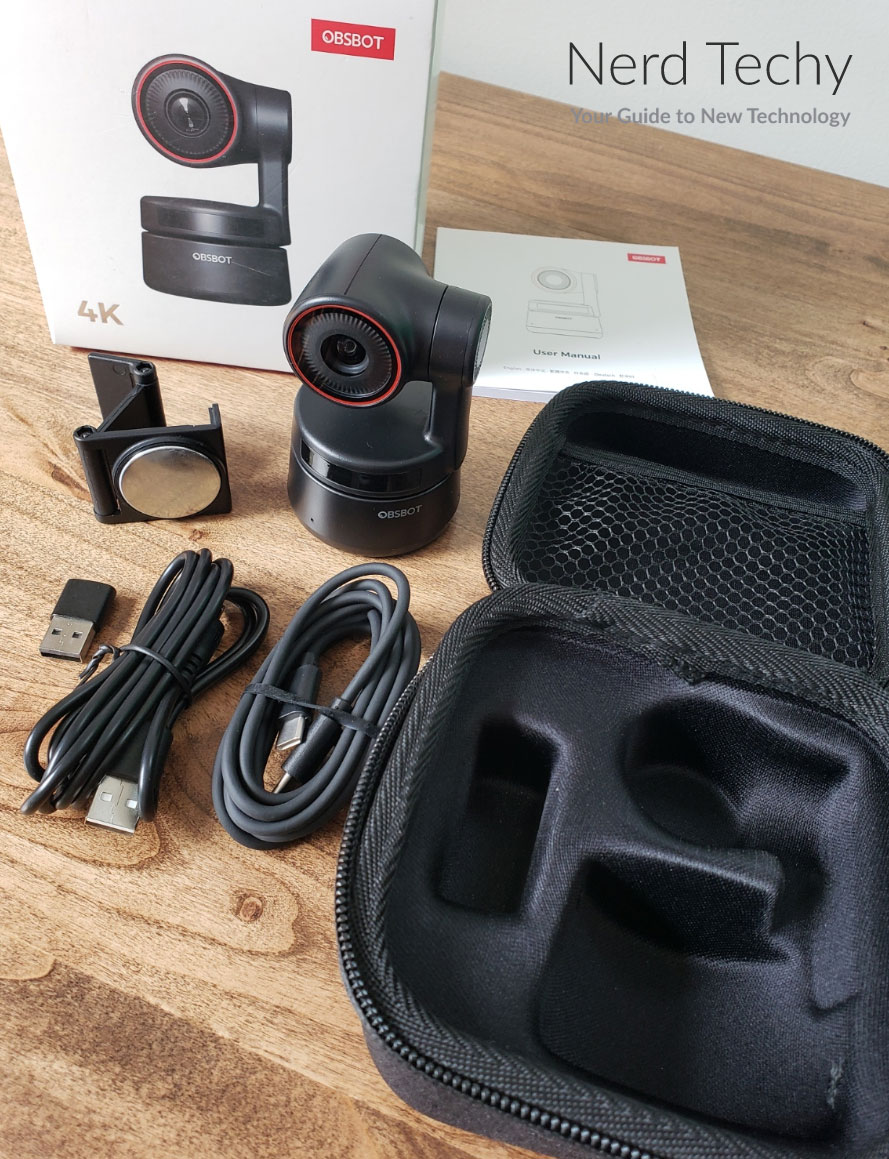 Today, we'll be reviewing the OBSBOT Tiny 4K Webcam. As you may have guessed from the name, this webcam captures video in full 4K resolution. It's compact and durable, and easy to mount. And it has an automatic focus function that can focus on your face or an object.
Of course, we'll have to go much deeper to fully evaluate this webcam. We'll have to talk about how it connects to your computer, and what it's compatible with. We'll have to look at the privacy features, and see how it keeps you safe. Additionally, we'll have to look at the tracking features, audio quality, and more. Once we've looked at all of those different functions, we'll be prepared to deliver our verdict. Let's begin!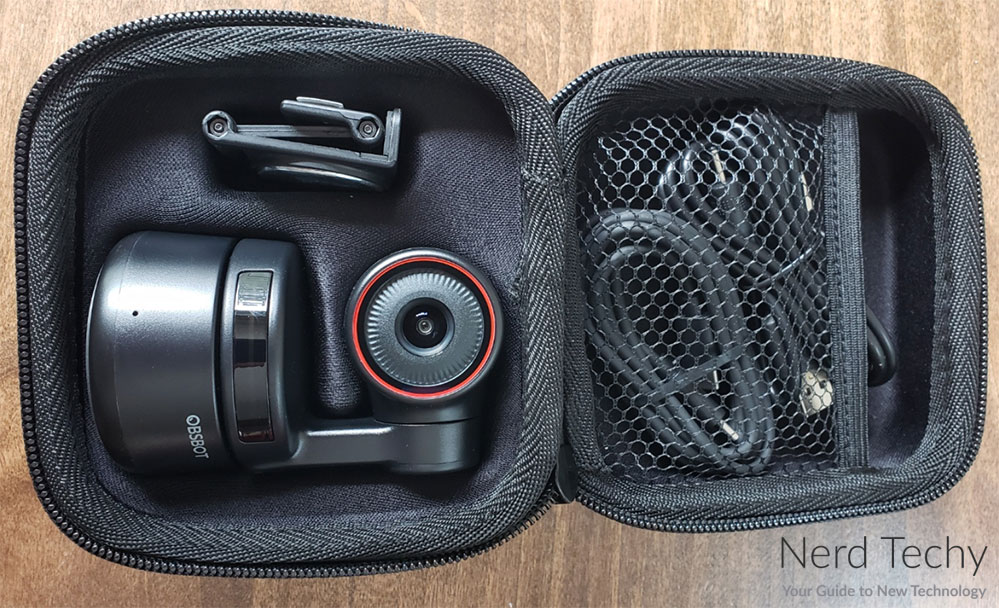 Overall Design
The OBSBOT Tiny 4K Webcam has a matte black housing that's right at home with most electronics. It has a round base, and stands 3.52 inches tall, with a diameter of 2.28 inches. This makes it very compact, and at 5.18 ounces, it's also very light. It's easy to carry around in a laptop bag or backpack without causing any damage. The base is slightly tapered towards the top, and has a green light bar on the front. This light illuminates whenever the camera is active, so you know when it's actually turned on. The top portion of the base rotates from side to side, so your camera can pan left and right.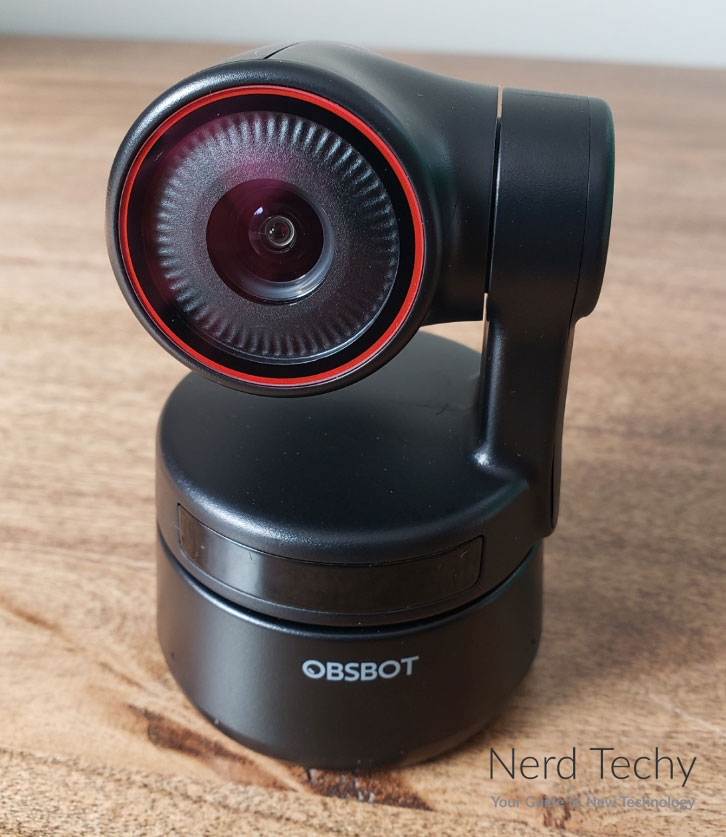 A vertical support arm rises from the top edge. This arm is part of the same molded piece, and has a smooth, slim appearance. At the top, it attaches to the camera, which attaches to the side of the support arm. The arm also functions as a gimbal, and can tilt the camera up and down. Between that and the rotating base, you have a camera that can pan, scan, and track objects in all directions.
The actual camera component has a cylindrical housing, with the same finish and material as the rest. The lens itself is visible in the front center, and is slightly recessed for protection. It's surrounded by a red ring, which is a purely cosmetic feature, but still attractive. Other than that, the camera is pretty spartan, except for a small white OBSBOT imprint on the base. We appreciated the minimal branding, as well as the clean overall design.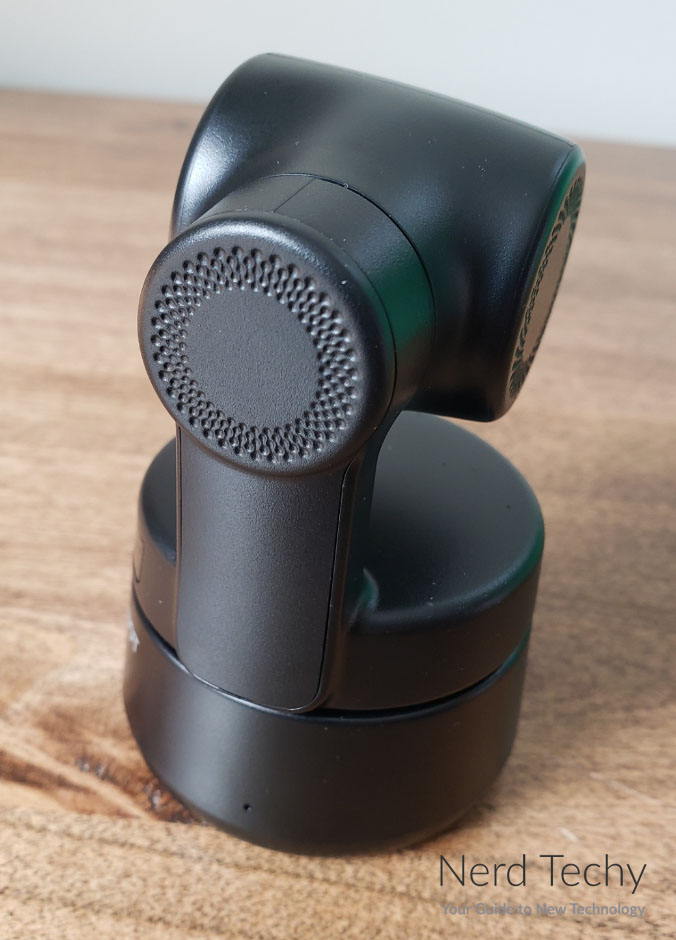 The kit includes a few extra parts to help you get the most out of the camera. To begin with, there's a convenient storage case, which keeps it safe during transport. There's also a set of cables for connecting to your PC. There's a USB Type-C to Type-C cable, which is the best choice if possible. Alternatively, you can use the USB Type-A to Type-C cable. Or, you can use the Type-C to Type-C cable with the USB Type-C to Type-A adapter.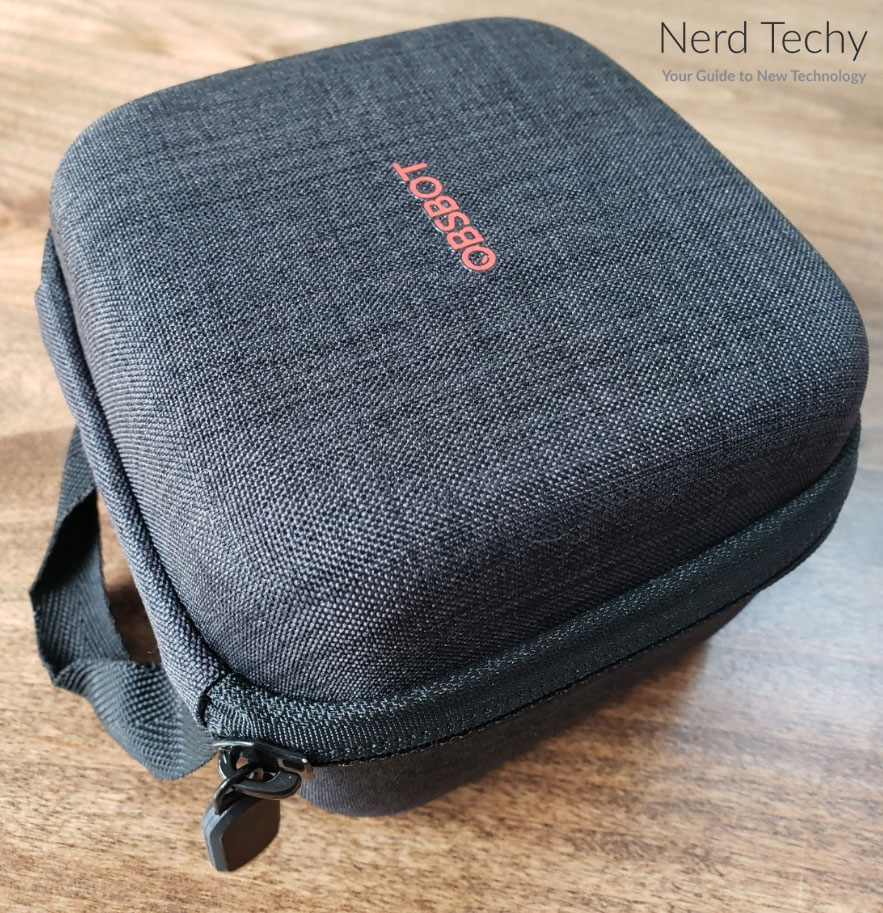 There's also a monitor mount, which can clip onto your laptop or desktop display. The top of the mount is magnetized, and the camera snaps right onto it. Alternatively, since the base is flat, you can set the camera on your desktop. There's also a ¼-inch threaded hole in the bottom. This allows you to attach the camera to a tripod, or any other mount with standard threading.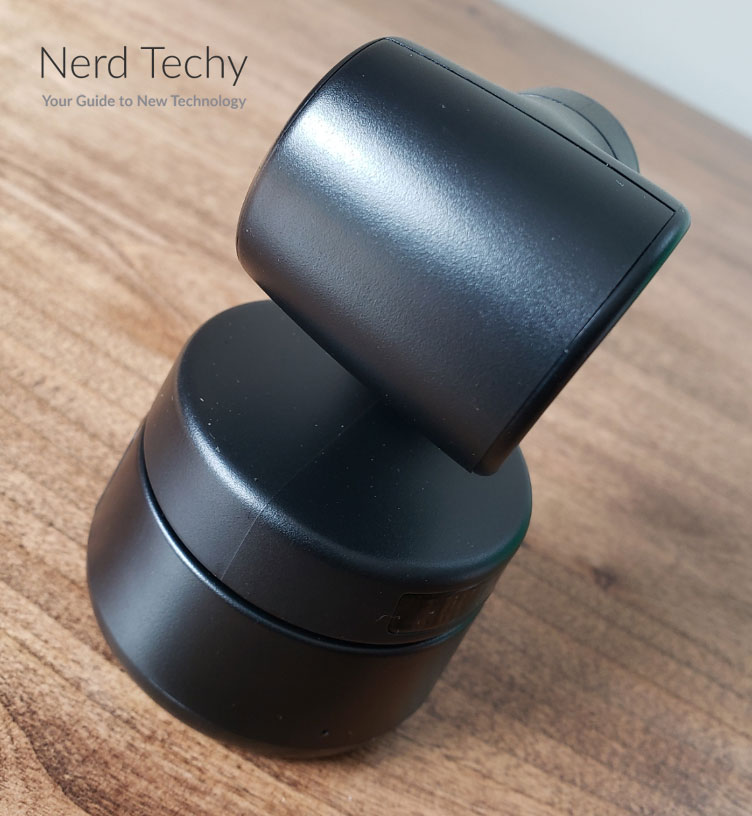 Video and Audio Quality
As we mentioned, the OBSBOT Tiny can record video in 4K resolution. This gives you four times the pixel density of 1080p, with all of the attendant benefits. By default, your video will be captured in full 4K at 30 frames per second. However, if you're doing something with a lot of movement, you may want a higher framerate. In that case, you can switch over to 1080p at 60 frames per second. Yes, you'll have lower resolution. But you'll also get less motion blur.
The main reason to use 4K is when you want to take advantage of the 4x digital zoom. Digital zoom is different from a traditional optical zoom. An optical zoom retains the same image quality no matter how far you zoom in. A digital zoom simply blows up the same picture and cuts off the edges. But with 4K resolution, your 4x zoom still gets you a 1080p video. This is great if you're doing presentations, and want to film a chalkboard or other object from across the room.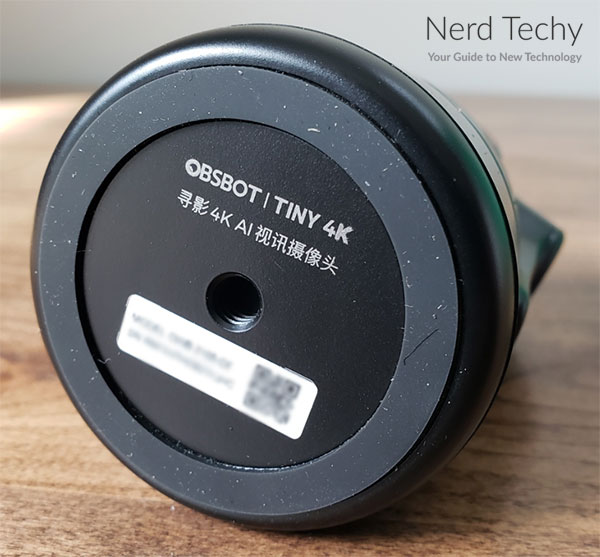 The OBSBOT has a field of view of 86 degrees, which is a good angle for a webcam. It's tight enough to keep the focus on your face, but it's wide enough to provide decent framing. Your face can be front and center, without literally taking up the entire screen.
This webcam comes with HDR capability. HDR is short for "high dynamic range." Essentially, it's a video mode that provides richer colors, and a better light-dark balance. The HDR setting is off by default, so you won't see the benefits right away. But if you decide to turn it on, you'll get richer colors, and better performance in different lighting conditions.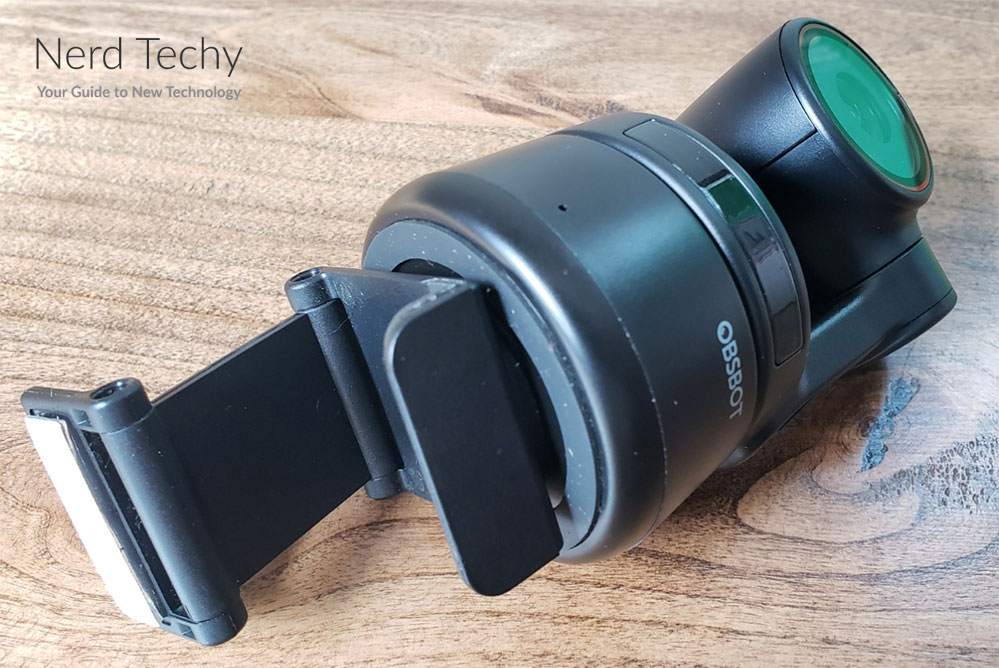 There are also a couple of automated functions to be aware of. To begin with, the auto-focus feature will use AI to try and identify the most important object. It's useful if you're giving a presentation, and you want to show objects or images. Alternatively, you can use the companion software to switch to face mode. This mode will keep the camera focused on your face, regardless of what you're doing. Along with this comes AI-powered automatic tracking. Once your camera has locked onto you, it will automatically follow you around the room. The movement is very smooth, although it's slower panning up and down than from side to side.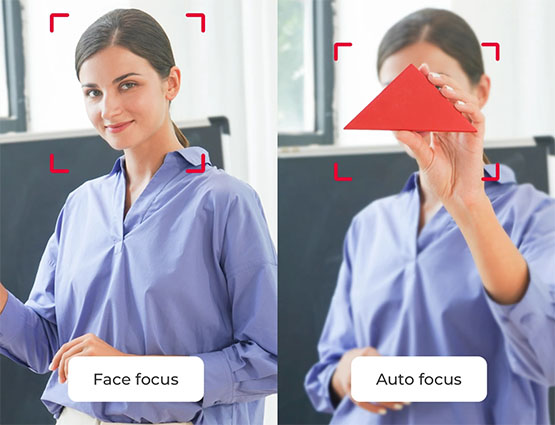 Connectivity and Extras
As we already mentioned, the OBSBOT Tiny connects to your computer via USB. It can be plugged into either a Type-A or a Type-C port, but the Type-C connection is better. It's also plug and play on Windows 7 and later, as well as MacOS 10.13 and later. In other words, it will work right out of the box on almost any computer.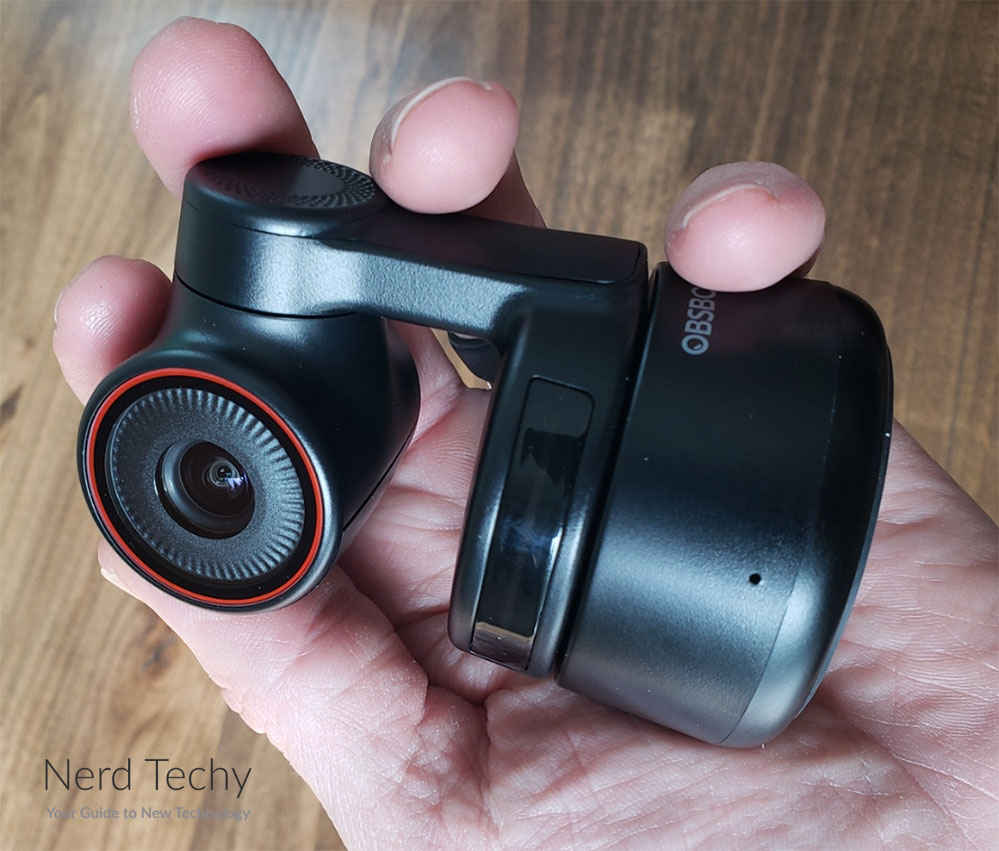 That said, you'll get access to more features if you install OBSBOT's companion TinyCam software. We've briefly mentioned this software before, since it lets you change focus and resolution modes. But it gives you access to a whole lot more features. To begin with, you can use the app to manually select a tracking target. This isn't normally necessary if you only want to track your face. But it's incredibly useful if you want the camera to track an object like a drone or an RC car. You can also use the software to aim the camera, which is good news. Other than the privacy mode, there's no way to manually pan and tilt the camera without damaging it.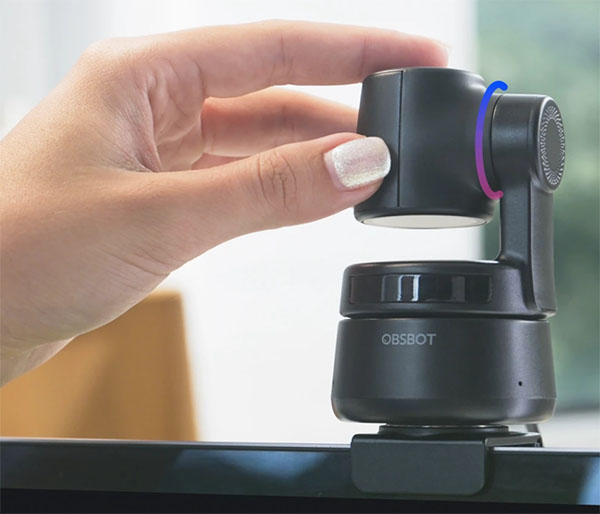 Within the software, you can also choose between two different tracking modes. The first, headroom mode, is designed for ordinary web chats. This will center the camera on your face, with a little space above and below. The second, motion mode, is designed for full-body capture. It's great if you're going to be walking around the room, since it will follow you more naturally. The motion mode also moves the motors at a higher speed than the headroom mode.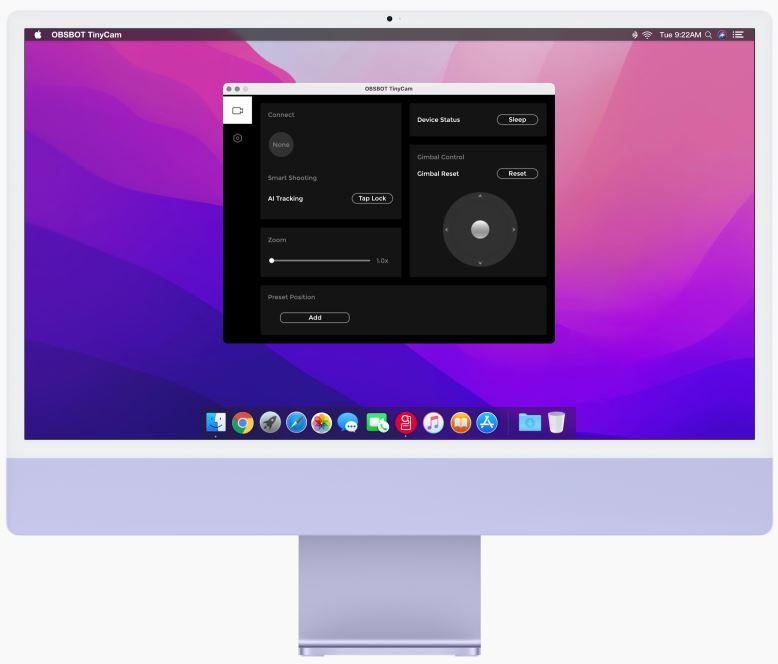 Before we wrap up, there are two other features worth mentioning. To begin with, the OBSBOT allows for gesture controls. With a wave of your hand, you can set the camera's focus, zoom in, or zoom out. Another useful feature is the privacy mode. If you twist the lens so it points straight down, the camera will automatically turn off. The light bar on the front will go dark, so you know you're no longer recording.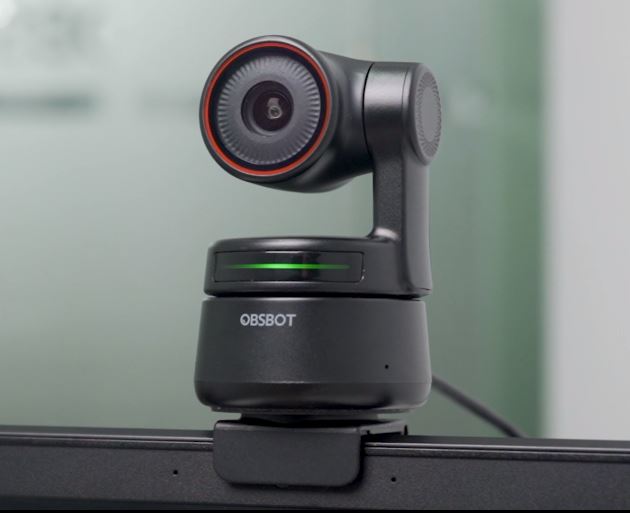 Final Verdict
As you can see, the OBSBOT Tiny 4K Webcam is a well-engineered camera. With automated focus, panning, and tracking, it's great for classrooms and presentations. And with wide system compatibility, it's easy to set up and use. Combine that with 4K video and a 4x digital zoom, and you're looking at a solid performer.
Meet Derek, "TechGuru," a 34-year-old technology enthusiast with a deep passion for tech innovations. With extensive experience, he specializes in gaming hardware and software, and has expertise in gadgets, custom PCs, and audio.
Besides writing about tech and reviewing new products, Derek enjoys traveling, hiking, and photography. Committed to keeping up with the latest industry trends, he aims to guide readers in making informed tech decisions.