At Nerdtechy, we're always looking for the best. The best performance, the best battery life, or even the best look. That's one of the main reasons why technology appeals to us. It's always getting better. No matter how impressed you are with some hot new piece of engineering, you're only a matter of months away from something that does it better.
We can measure our technology by virtually any metric. But there is one particular metric that is often neglected – value.
Finding good audio equipment that is affordable is pretty challenging. If we were to test 10 pairs of $200 headphones, we'd be pretty confident that they'd all be decent. Some may be better than others, but it's unlikely that we'd pop 'em on our head and feel like we'd been ripped off. Any company that employs those kind of business practices won't be in business for long.
But that same logic doesn't apply to cheap headphones. Even if they are total garbage, consumers tend to put themselves at blame.
"Hey, they were only 10 bucks! What else should I have expected?"
I'm sure many of us have thought the same thing many times. And that creates an unfortunate reality. Scabby vendors feel that they can pass off garbage, because we're willing to tolerate it.
There is, however, some silver lining to this thought process. When you find something that is both dirt-cheap and performs pretty well, you're ecstatic. It's like finding a needle in a haystack. Today, we'll be taking a look at one of those needles. When we first ordered the Panasonic ErgoFit headphones, we didn't expect much. But as you'll soon find out, prices can be deceiving.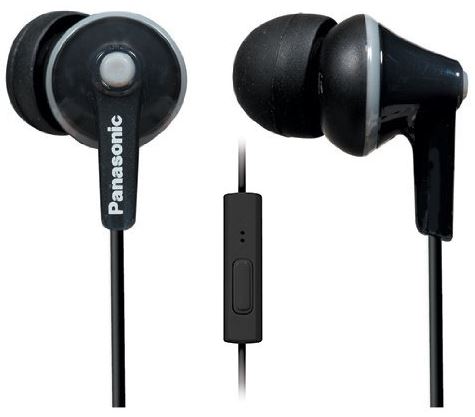 First Look
The Panasonic ErgoFit RP-TCM125-K headphones are your typical earbud-style headphones. There are available in a wide variety of different colors, and come with several sets of earpads to help them conform to the shape of your inner ear. They're available in a variety of different colors, and priced much more inexpensively than competing models.
Design
The main choice you have when purchasing the ErgoFit earbuds is color. There are five different options available. For those of you who prefer more simplistic looking headphones, you can choose from black or white. If you're looking to add a little color to your life, there is blue, pink, and purple available. The colored models are extremely vibrant and bright, and definitely stand out. If you've chucked them into your backpack, you're not going to have to spend much time digging to track them down.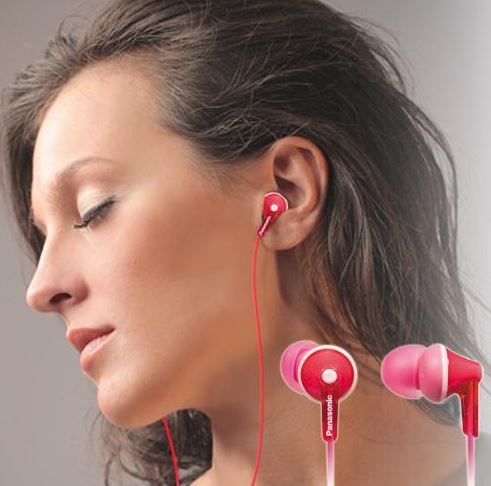 There is a small plastic ring at the end of the headphones to add a bit of an accent, and a little plastic nub on the end. Although these appear to be a design choice, this is actually how Panasonic joined the inner molding to the outer casing. The earpads are tilted, allowing them to fit more comfortably in your ear, and they include a very long cable. Overall, the look is fairly generic, but still up to date.
Sound Quality
This was the main reason we decided to write about these headphones. They actually sound pretty good! As is common with many headphones these days, the bass was heavily pronounced. They've got a very boomy kick, making them ideal for hip-hop, electronic, or pop music. The mid-range wasn't too muddy, it was still fairly well pronounced. The highs were also quite crisp at moderate volumes, although they tended to get a bit shrill when the volume was cranked way up.
Speaking of volume, these things really put out a lot more sound than we expected. Although we wouldn't recommend turning them all the way up due to the distortions, doing so would be almost uncomfortable. At the 70 to 80% range of the volume, we were fully rocking out and there wasn't much distortion at all.
Are these things going to allow you to enjoy all of the subtle nuances of your favorite audiophile track? Probably not. But they're well-tuned, and very fun to listen to. Whether we were going for a run at the gym or just trying to keep ourselves entertained during a commute, these headphones never once let us down.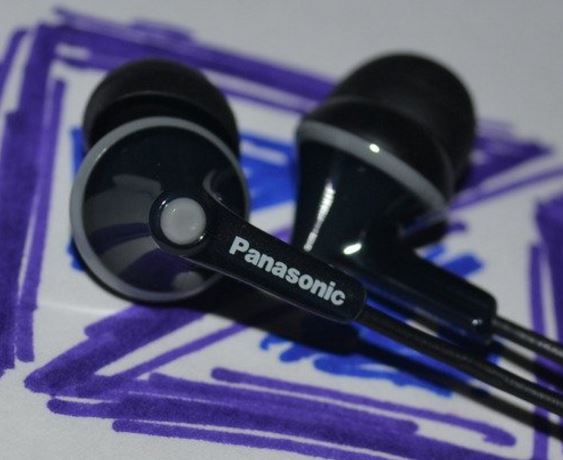 Controls
At this price point, we were extremely surprised to see a little inline controller build right into them. This controller is designed to help you adjust the hands-free aspect of these headphones. If somebody calls you, just hit the button to answer. You'll then be using the included microphone to have a hands-free conversation, which is almost unheard of at this price level. The sound quality was acceptable. It is a little far away from your face, and it was easy for us to tell that we weren't communicating with somebody speaking directly into their phone. But it's definitely acceptable. If you've ever used speakerphone on your cell before, you can expect a similar call quality here.
The button doubles as a play / pause button when nobody is calling you. This is handy to use if you want to roll through the checkout at Starbucks, or pause to have a brief conversation.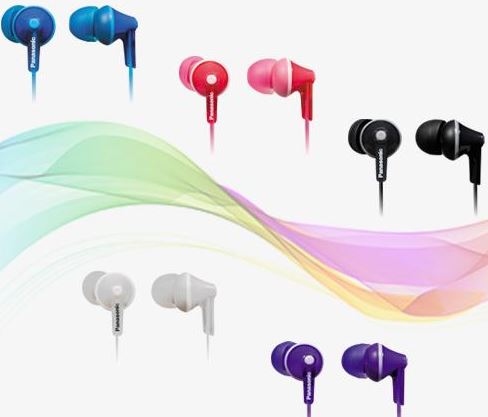 Build
The build quality is, for the most part, exactly what you'd expect. They feel quite plastic-y, and some or the pieces don't exactly line up. You can feel the little tiny ridges as you run your finger over them, which serves a pretty stark reminder of how much you paid for these headphones. If we're being honest, they feel a little cheap.
But.
Not one of these issues impedes functionality. Fine, they feel a little weak. But they are actually quite durable. You can squeeze them in your hand. Hard. And they don't creak or shift. The cable is thick and well insulated. You don't get that weird bassy sound when you run your hands along them and the movement transfers to the driver chamber. Even when we were getting home and we caught the cable around the doorknob, the cable didn't break or fray. Sure, they might not be perfect. But it's clear that Panasonic knew what the weak points were for most entry-level headphones, and they fixed all of them.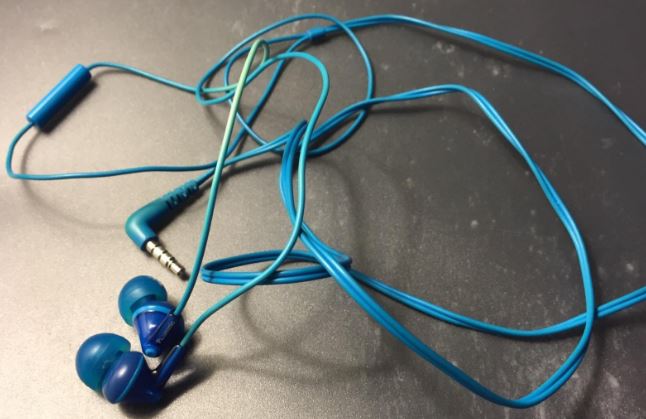 Comfort
This was one of the things we were most impressed about with these earbuds. They feel very comfortable. The problem with most inexpensive headphones is that the earpads stick straight out of the headphones. But your ear canal isn't completely perpendicular to your ear. This means one of two things. Either the earpad will have a lot of pressure on one side of your ear canal, or the drivers enclosure will jab into the side of your ear.
Not with these headphones. The angle of the earpad is nearly perfect. The buds themselves are flush with the side of your hear, so you barely feel them. The earpad is going straight into your ear canal, so you get a nice comfortable feeling with excellent acoustic sealing. If you've ever found yourself experiencing discomfort after wearing a crummy pair of earbuds for too long, you owe it to yourself to try a pair of these.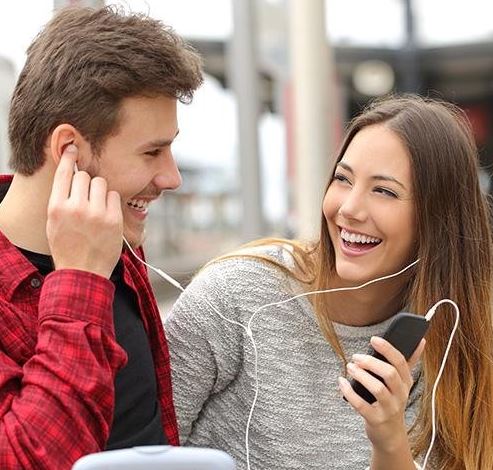 Disadvantages
Our biggest qualm with these headphones was the remote. It only has a play and pause button. It won't let you change the tracks, or adjust the volume. It gets pretty cold where we live. Ever try to change the volume on your phone with gloves on? Panasonic exceeded our expectations when they installed a microphone and little remote, but the fact that they didn't include volume controls feels almost as if they're teasing us. Perhaps we're expecting too much from these inexpensive little headphones, but we'd like to see that feature included in future revisions.
Final Verdict
Whether you're on a strict budget, or just looking for a pair of backup headphones, we'd highly recommend the Panasonic ErgoFit RP-TCM125-K. Without a doubt, they exceeded all of our expectations in this price category. They're decently made, they sound pretty good, and they even have hands-free calling built right in. You're not going to find that kind of value very often.

For us, one of the biggest selling points was that they are comfortable. We're nerds. We admit that. But we like to be plugged in all the time. Whether we're enjoying a podcast on a long commute or walking down to the grocery store, the last thing we want is to get frustrated with an uncomfortable pair of earbuds that you can't stand to wear. Cheap earbuds are commonly the worst offenders in this case, but Panasonic got it right. They are just as comfortable as headphones that cost many times the price, and your ears will thank you for that.