The digital camera market is overrun with expensive cameras that provide excellent capabilities, but limit the amount of people who can afford them. If you're looking for a new camera, this can lead to a very difficult decision since there's often a massive variety of features.
For many people, having access to a camera that can achieve high resolution, stable still images and HD videos without extra features that bulk up the price can be really valuable. Panasonic makes this possible with the new LUMIX GX85 by offering top of the line quality and focusing on the following core features:
Dual Image Stabilization
Top of the Line 16 Megapixel Sensor
3 Inch Touch LCD Screen
Photo and Video Recording Options
Remote Access Via WiFi
Massive Variety of Interchangeable Optically Stabilized Lenses
We're going to cover each feature in detail to provide you with a review that will make it very easy to discern between similar digital cameras, and give you all the information that you need to determine whether or not it'll be valuable for you.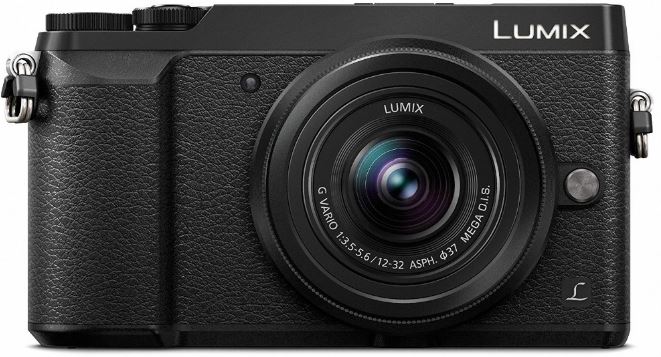 Since performance and ease of use are the two most important qualities with any digital camera, we're going to be focusing on them primarily, however the qualities of pricing, durability and appearance will be prominent as well, to create a detailed analysis of the Panasonic LUMIX GX85 in its entirety.
Innovative Image Stabilization Features
Image stabilization technology has recently reached the forefront of digital camera features – this is mostly a result of powerful sensors and processors. What the LUMIX GX85 has to offer that's unique for its size is a 5-axis dual image stabilization system that begins with five axis of image stabilization in the body and integrates with any lens installed in the camera, which all happen to stabilize images on two axes.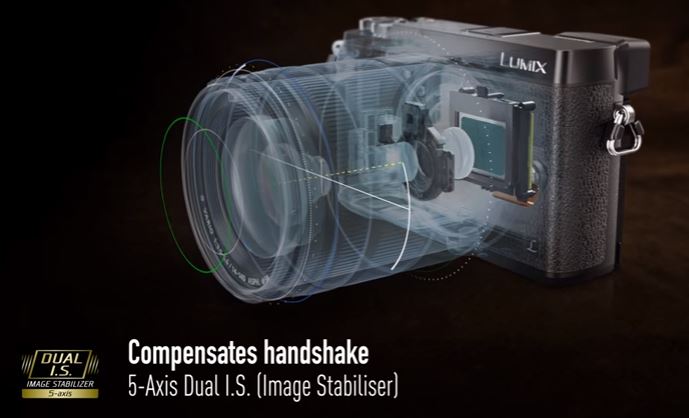 This process is made especially effective in the body due to the ability to detect forward, backward, left, right and sideways shaking in three dimensions. It'll also simultaneously correct every movement in your images and videos automatically. A major part of this technology is the fact that the processor is capable of taking two images almost simultaneously, and then syncing them up to eliminate any excess shaking that the physical stabilization system didn't catch.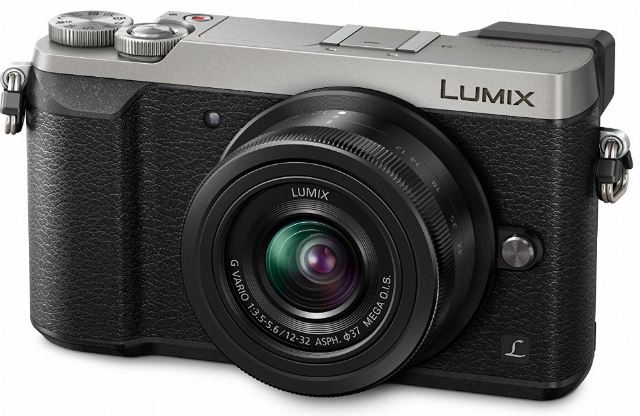 We'll discuss this more with the dual IS lenses as well, however the following is worth mentioning, since lens correction is much more difficult.
Panasonic's minicomputer technology is capable of detecting the angle of distortion that a given lens experiences, calculating it and transmitting it as a signal to both the lens and body shake correction (image stabilization) technology. This creates a full system, normally only possible in DSLR cameras.
Compact Size and Light Weight with Large Sensor
One of the biggest advantages of this camera is the fact that it's the smallest LUMIX digital camera ever designed by Panasonic to date, with all of the essential qualities and updates that you'd expect from the product line. Unlike other copycat brands who've produced four thirds systems for their digital cameras, the LUMIX GX85 does so without the use of mirrors, thus making it smaller.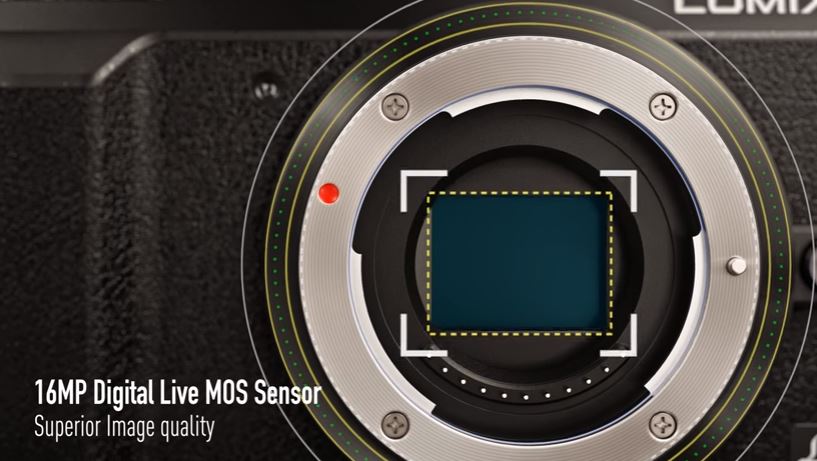 Weighing in at 1.09 pounds, and at a size of 2.78 x 4.8 x 1.73 inches, it's been designed to be able to fit in your back pocket. However, quite surprisingly, it also features a powerful 16 megapixel CMOS sensor that puts it way ahead of its competition – considering it's compact size.
The reason these two features are relevant is that because of the enhanced stabilization technologies, the LUMIX GX85 doesn't require a low pass filter for its sensor, both making it smaller in size and providing a more powerful sensor in the end. In fact, the sensor is capable of detailed resolution about 10% greater than any other 16 megapixel sensor for a mirrorless micro four thirds system.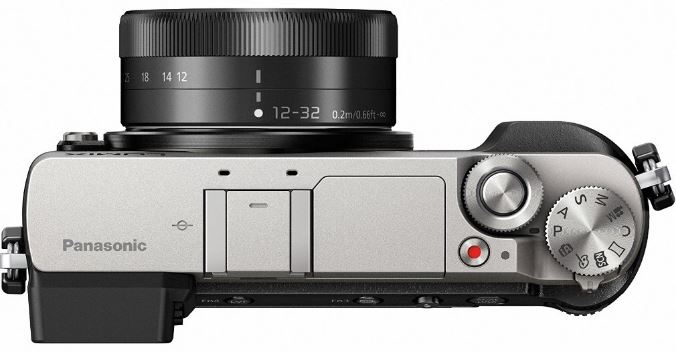 Simple to Use and Versatile Controls
Of all of the ease of use features, the 3 inch LCD screen is equal to the best, providing for all of your quick editing needs, as you're able to tilt it forward and backward to achieve different angles.
The control wheel is intuitively designed to be easy to use with your thumb, providing easy navigation through the menu screens as well as access to image stabilization features. Additionally, the thumbwheel on top provides access to the various shooting modes.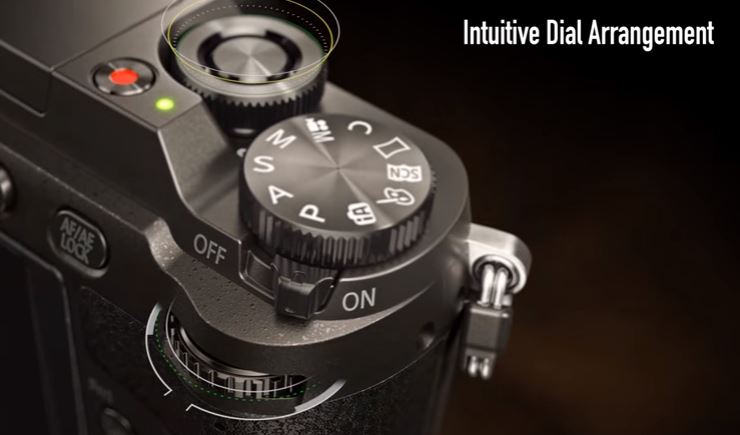 One features that can't be overlooked is the viewfinder. The LUMIX GX85 has an impressive electronic viewfinder with 2,764 dots at eye level, giving you the ultimate opportunity to line up precise shots, as well as view them in as much detail as possible.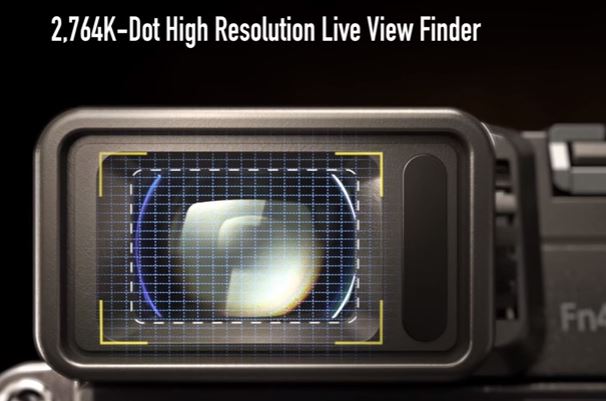 Multiple Shooting Modes
There are many advanced features that go into making the LUMIX GX85 capable of capturing 4K photos and videos with 3 frames per second in ultra high resolution as well.
For starters, the sensor and Venus Engine are combined to create detail from light, even in low light or highly contrasted areas of light which make capturing shots a quicker, more reliable process.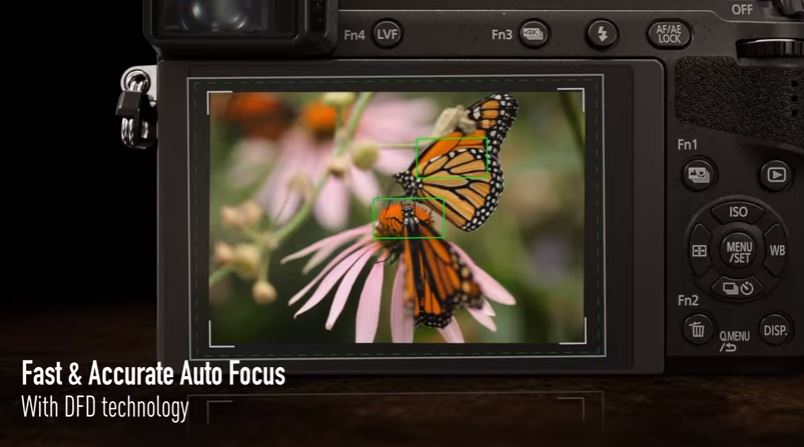 Next, these technologies also provide for an auto focusing method called Depth from Defocus (DFD), which calculates the distance of an object and then focuses in that one spot very quickly.
Due to the fact that it saves everything in RAW file format, you're able to edit images any time you choose. Although it may take some more time to transfer them to a computer in this format, you can do so fully edited with a complete professional touch.
These features also apply to video, with a post focus option that will select a specific focal point, the ability to crop 4K images including zooming and panning, and even touching up unavoidable light overexposure.
In terms of zoom shooting, the LUMIX GX85 can multiply its view by two times, and in combination with the massive variety of high quality lenses which we'll talk about in a moment, you really have a full selection of distances available to you in a modern camera.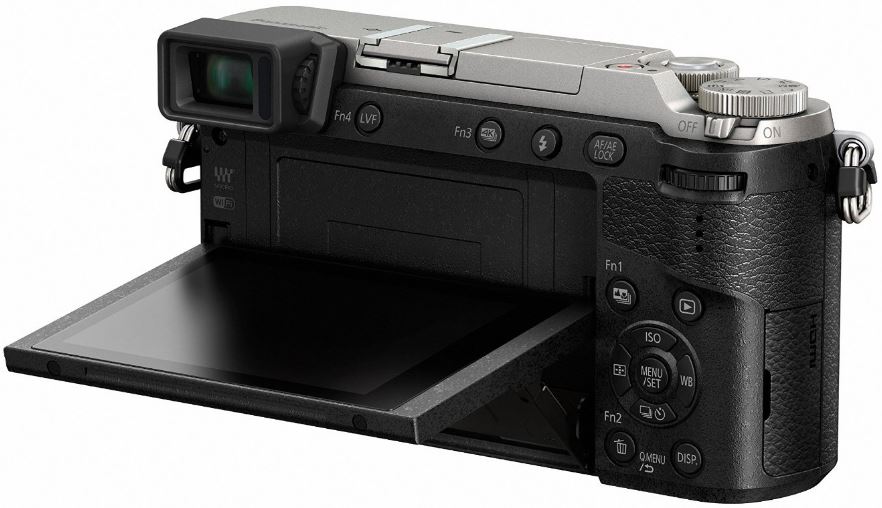 Over 27 Lenses to Choose From
By far one of the most important features of the LUMIX GX85 is its ability to interchange your lens selection for the perfect shot, no matter the situation. As Panasonic is in the process of making more lenses available for this camera, as with each of their micro four thirds system digital cameras, the selection continues to expand, however right now there are over 27 high quality lenses currently available.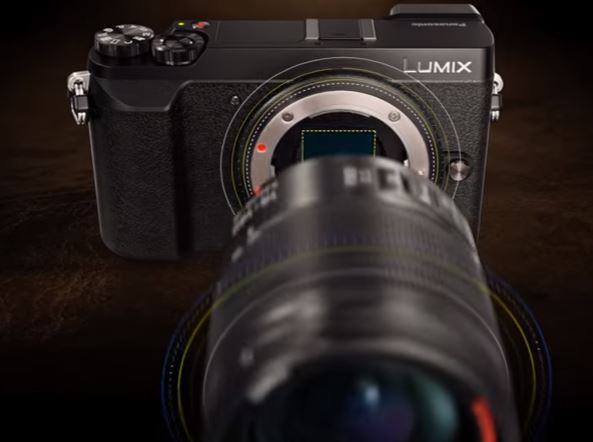 Each is a Leica brand lens which is designed, crafted and optimized for two axis image stabilization. Also for bringing you closer or farther away from your shot for super close, wide angle and telephoto shots – quite incredible for such a compact and versatile digital camera.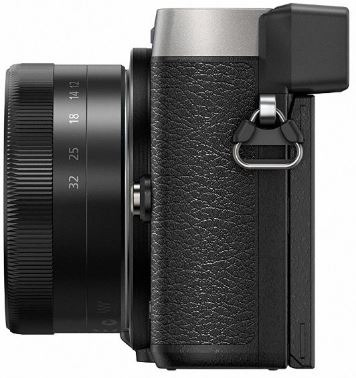 WiFi Mobile Control Features
In the world of smart technology, WiFi and cloud storage, it's inevitable that there's a method created to make life easier with your digital camera. Panasonic has taken advantage of these technologies with the LUMIX GX85 by providing WiFi connectivity so that you can upload and share your photos across a wide variety of platforms without ever plugging it into your computer.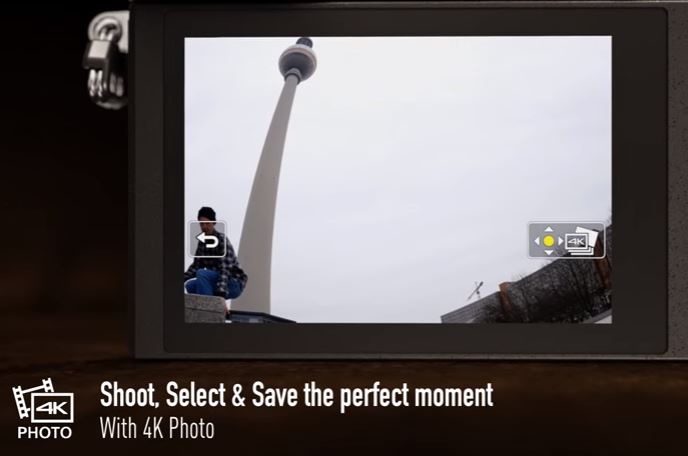 By using the LCD screen, you can edit your 4K photos and videos before uploading them as well, even connecting directly to social media sites and adding captions, titles and comments to each of your uploads. There's also an option to instantly upload your media, so that you can program how you'd like it to be presented.
Another valuable feature is the ability to sync up with a smartphone or tablet and remotely capture shots, so that if you're taking a group photo or filming something with space constraints, you don't need to be holding the camera.
Final Thoughts
The Panasonic LUMIX GX85 is a very impressive digital camera with plenty to offer, especially for those who travel a lot, and want to do so lightly without sacrificing any of the versatility that a high end camera can deliver.
Economically, this makes sense, because all of the image stabilization functionality is there, allowing you to take seamless shots in incredibly high resolutions, without any blur or distortion getting in the way.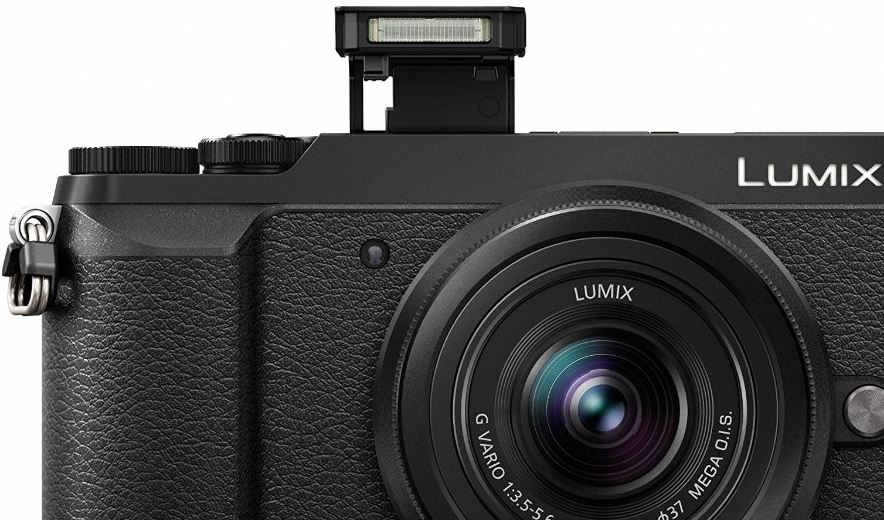 Even video is mastered, and with a 3 frame per second capture speed and a massive choice of lenses which you can equip at any moment, you're ready for any situation that gets thrown at you at a moment's notice. Combine that with the amazingly detailed range finder, the easy to use thumb wheel with nine different options, and the result is an extremely user-friendly camera.
One area we haven't discussed however, is the battery. Included is a rechargeable lithium ion battery that should operate for roughly 6-7 hours before you need to charge it again. However, we recommend a full overcharge upon using it for the first time – keep the battery topped off and it'll increase it's longevity over the course of time.
Although priced quite high for some, the LUMIX GX85 provides exceptional high-end features that'll likely impress you right from the first time you put it to use.
Meet Derek, "TechGuru," a 34-year-old technology enthusiast with a deep passion for tech innovations. With extensive experience, he specializes in gaming hardware and software, and has expertise in gadgets, custom PCs, and audio.
Besides writing about tech and reviewing new products, Derek enjoys traveling, hiking, and photography. Committed to keeping up with the latest industry trends, he aims to guide readers in making informed tech decisions.