As they grow in popularity, the market for wireless earbuds is getting incrementally more competitive. The stakes are high as a result of users who expect not only audio quality, but increasingly impressive levels of durability and functionality. This poses a challenge for earbud brands, partially because it is so difficult to get good sound quality over wireless transmission. Technology is helping wirelessly transmitted audio get incrementally better, but to cram all that technology into an earbud that is also durable and lightweight is no easy feat.
That being said, where some products fail others succeed. This makes some of the most important features of a competitive earbud flexibility, comfort and durability. Beyond sounding good, earbuds now need to be able to keep with highly active users who want to use them while running, working out, or hiking. Users also want to see functionality and compatibility: features like Bluetooth pairing, cordless connectivity, and the ability to switch between phone calls and music. The Panasonic WINGS (RP-BTS50) are a hard-working earbud designed for athletes and the highly active. These earbuds are about more than just their looks. They're an example of the standards of today's wireless earbuds.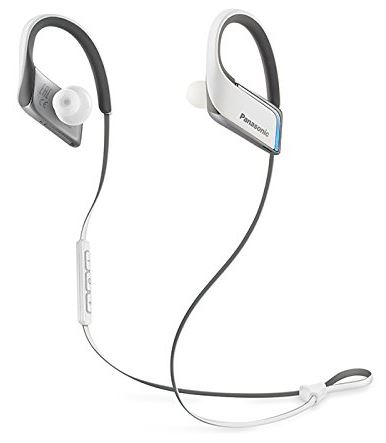 First Look
When designing the WINGS, Panasonic obviously didn't want to design a pair of earbuds that would easily be forgotten. The Panasonic WINGS (RP-BTS50) demand attention with their LED light, slick angles, and sharp colors. They have a design that says modern active fitness, and like the name suggests, almost look like a pair of wings for your ears. Based on the ads, Panasonic wants these earbuds to inspire users to get out there, rain or shine. The earbuds are good balance of stylish and sporty. The grey and white color scheme is complimented by a blue edge-lit LED. They also come in black for users who appreciate a more subtle look.
The cord is durable and flexible, and comes with easy access controls that hang right below the ears. We can all appreciate an ergonomic headphone design. The layout gives you easy access to the mic and volume adjustment with a simple hand gesture. The WINGS also come with a protective travel case for storing or transporting the earbuds. The earbuds come with three sizes of ear tips as well as a USB cord for charging. Overall, they have a flexible and sturdy feeling that at first glance seems to support the flexibility and durability Panasonic was going for.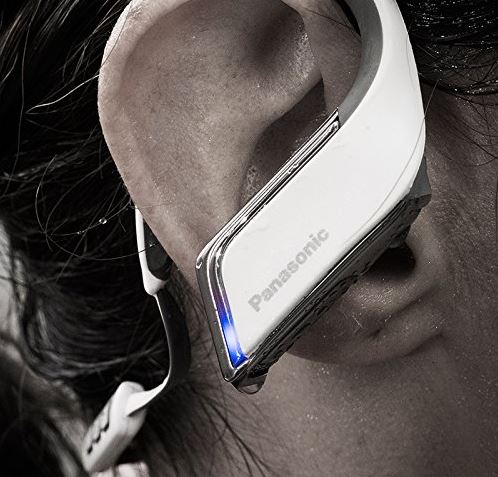 Build Quality
Earbuds used to be a product that simply solved a problem. That problem was the need for headphones that were ultra-compact and could simply supply users with music on the go when a set of regular sized headphones wouldn't do. The Panasonic WINGS are an example of just how far earbuds have come in terms of what they can offer users. The WINGS are much more than just an ultra-portable headphone. They are designed to withstand the elements and keep up with users' demands. The build quality of them are reflective of this.
The Panasonic WINGS (RP-BTS50) boast a waterproof shield that can be used in the rain and even placed under running water for washing. This makes them easy to wash, which is an especially good feature for the white model. With an IP rating of IPX5, the waterproof shield allows you rest assured that while you tough out the elements, your earbuds tough them out with you. They're even sweat resistant so they can continue to perform no matter what your level of activity.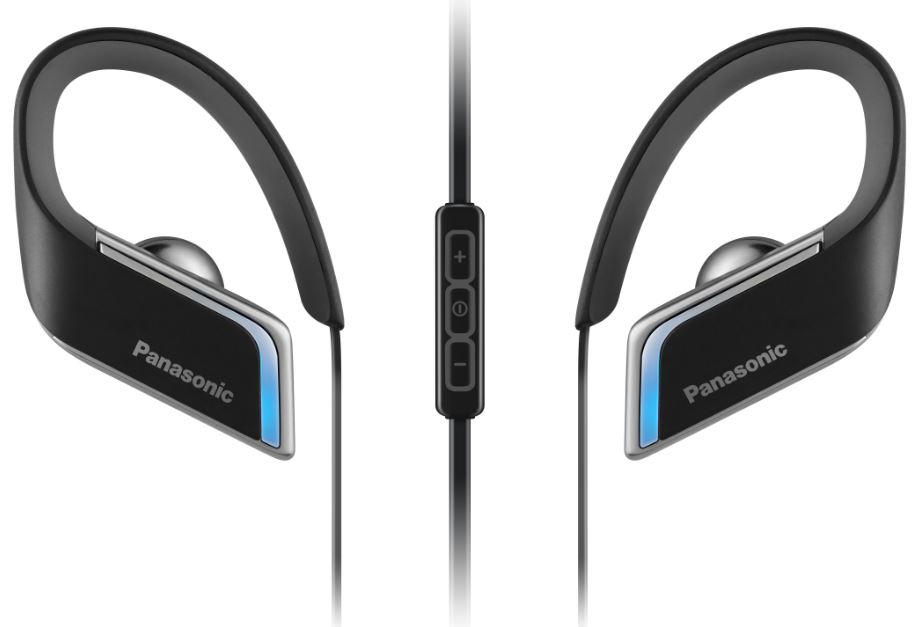 The WINGS' cord is flexible yet sturdy. It's a flat cord that doesn't fray or tangle, and since the headphones are wireless, it means there is much less cord to worry about. Because there is no tangling, the durability and longevity of the product is greatly increased.
These earbuds are built for durability. The plastic is high-quality and the cords feel durable. The 3D Flex Sport Clip is designed for comfort, but also adds to the overall durability. With the increased flexibility, the headphones won't snap or crack as you adjust them to your ears. Some products need only be held and you can tell that the quality is good. The Panasonic WINGS are one such product.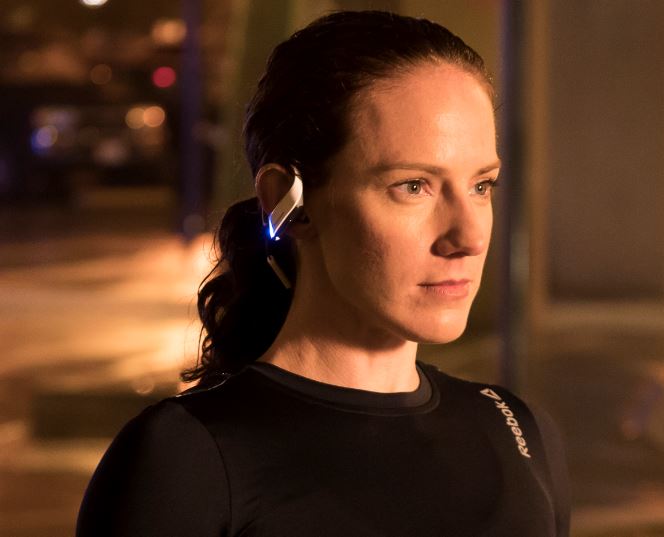 Sound Quality
As far as earbuds have come in terms of durability, no one wants to sacrifice sound quality in any piece of audio equipment. With wireless technology, there is always an inevitable loss as the signal is transmitted wirelessly. It can be difficult to get a great sound out of speakers small enough to fit into earbuds, but the Panasonic WINGS will surprise you. They managed to get 2-millimeter neodymium drivers into the earbuds, giving them a more forceful and immersive sound. The result is an earbud that delivers natural, clear sounding treble and authoritative bass frequencies. The overall soundscape is nothing short of impressive for an earbud this size.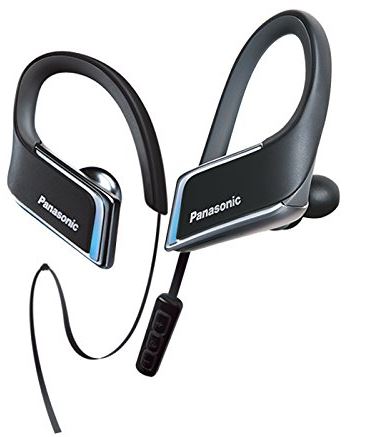 With the Panasonic WINGS, you can enjoy any kind of audio, regardless of your preference. Whether you listen to the radio, podcasts, music, or all of the above, they deliver frequency technology that keeps any audio file sounding crisp and natural. Voices sound clear, and the soundscape and any genre of music sounds full.
The Panasonic WINGS are perfect for users who want all of their audio files to be delivered with clarity and full sound. The mic feature allows you to answer phone calls, which will come in without clearly without missing a word. They offer solid audio quality no matter what you use the earbuds for.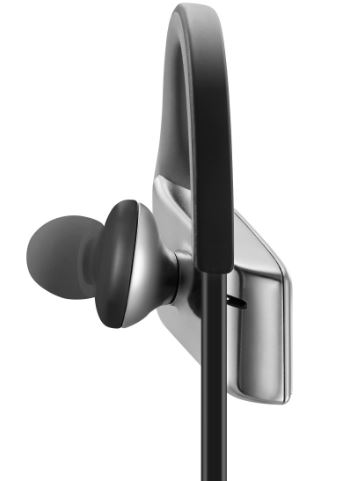 Comfort
The full benefits of a pair of wireless earbuds are best understood when you use them during periods of high activity. For most users, the point of earbuds is to have the best quality sound in a set of headphones that is compact, durable and comfortable. Users want to be able to focus on their activities and music without having to constantly adjust pesky cords or finicky earbuds. Wireless earbuds are perfect for this because their small size makes them extremely lightweight, and there is no tangling or battling with cord length.
The Panasonic WINGS (RP-BTS50) weigh in at only 6.4 ounces, making them so lightweight that you'll hardly notice them on your head. The ear tips are ultra-soft and come in small, medium and large sizes to fit any ear. The soft material will mold to your ear shape for optimized, immersive audio without causing any discomfort or strain on the ear.
The 3D flex Sport Clip design molds to your ear for ideal comfort and stability. It allows the earbuds to stay put without causing pressure points on your ears. For further stability, the Quick Fit Adjuster keeps the headphones in place even during high impact activity. Combined, these comfort features even help to increase the durability and overall longevity of the earbuds.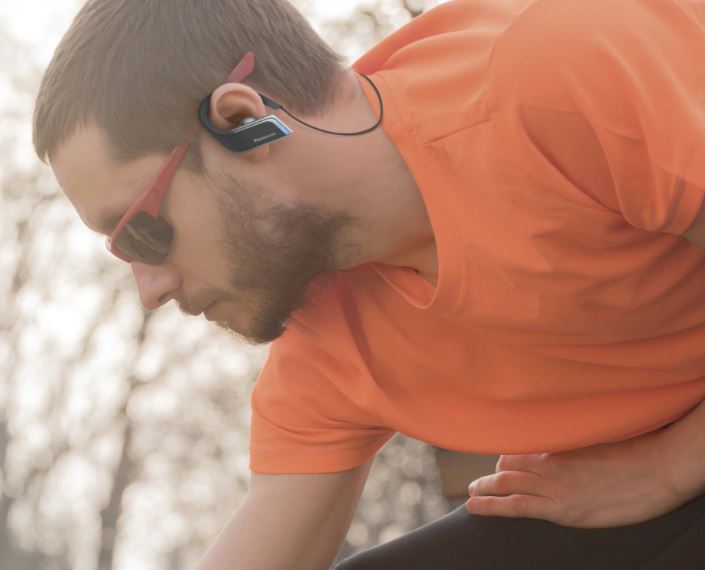 Functionality
There are a lot of good earbuds on the market that deliver in the areas of comfort and audio quality, but fall short of functionality. However, users are more and more demanding of gadgets that can provide as many functions as possible, making it difficult to remain competitive if you can't provide at least some interesting functions. In this regard, the Panasonic WINGS do not disappoint.
They come with a built-in mic and volume control that is compatible with both iOS and Android. That way you can answer calls and adjust the volume between conversation and music all from the control panel located conveniently on the connective cord. The Panasonic WINGS are also compatible with any Bluetooth device. Almost anywhere you can store your music, the earbuds can access. Plus, the WINGS are able to wirelessly transmit from up to 33 feet away for increased convenience and ease of use. You don't have to carry your Bluetooth device around at every moment – you can sit across the room and enjoy your music flawlessly and easily.
The WINGS also boast a rechargeable battery that gives you up to 6 hours of playback on a single charge. That's more than enough battery to last through any day hike, but Panasonic doesn't leave you high and dry for those time crunch moments. The WINGS have an awesome 15-minute Quick Charge feature that delivers another 70 minutes of battery life in times of desperation. With all these functions, it's hard to imagine how the WINGS remain so compact and lightweight.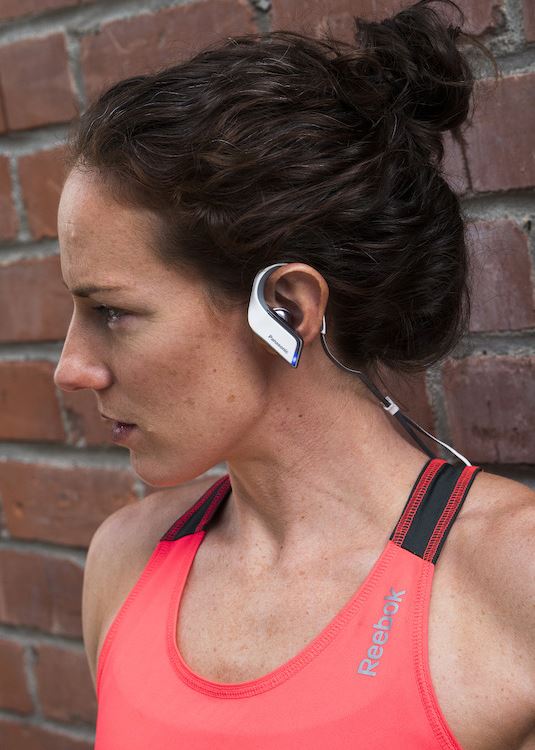 Final Thoughts
For users who need a set of earbuds they can count on, rain or shine, to perform a multitude of functions with ease, the Panasonic WINGS (RP-BTS50) are hard to beat. With a bunch of impressive features and surprisingly immersive audio, they're an athlete's perfect set of earbuds. Best of all, their comfort features are practically bar none, giving you a high-quality set of earbuds that you'll hardly notice while wearing. This is a pair of headphones that any active music lover will find hard to pass up.
Meet Derek, "TechGuru," a 34-year-old technology enthusiast with a deep passion for tech innovations. With extensive experience, he specializes in gaming hardware and software, and has expertise in gadgets, custom PCs, and audio.
Besides writing about tech and reviewing new products, Derek enjoys traveling, hiking, and photography. Committed to keeping up with the latest industry trends, he aims to guide readers in making informed tech decisions.