Portable speakers are becoming one of those "must have" accessories for music lovers. It's not enough anymore to have a home theater and leave it at that. As our music and audio becomes more portable, so to does our audio equipment. Portable speakers are useful for many reasons. For one thing, they allow us to share our music more easily with those around us in a variety of different settings. They also give us access to our favorite audio – whether it's podcasts, radio, or our own library of music – in a compact, portable way.
Wireless technology, like Bluetooth, is largely to thank for this influx of portable audio equipment. With all our personal devices from our phones to our computers now being equipped with wireless transmission technology. Today the need for endless cords and cables between our playback device and our audio equipment is negated. The trade-off is that digital audio suffers an inevitable loss in quality when transmitted wirelessly, especially in the case of compressed audio files. Fortunately, there are two upsides to this. First, technology has been making great strides in increasing the quality of wirelessly transmitted audio. The other is that despite minor losses in quality (which are sometimes undetectable to the untrained ear anyway), the benefits of wireless audio equipment have come to greatly outweigh the sacrifices.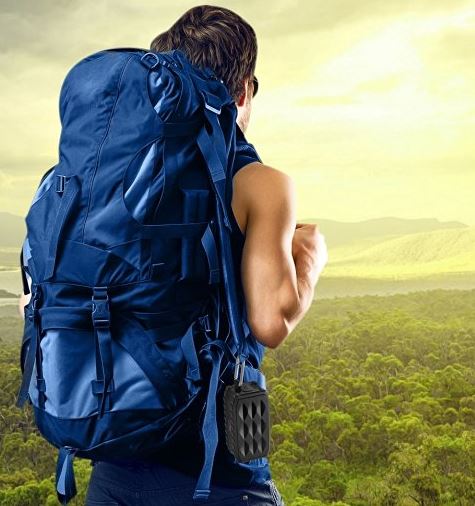 Nowadays, it's not enough for portable audio equipment to simply exist as a compact speaker. As consumers, we crave adventure and resent limitations. To keep up, portable speakers have had to deliver in more than just size and sound quality. We want to take our speakers camping, hiking, and fishing. We want to listen to our music in the shower, bath or home office. We want to have the freedom to access our music in all these environments without having to spend hours on complicated setups, or watch our equipment break down in the face of day to day wear and tear.
There are so many options on the market for portable speakers that claim to be weatherproof while also delivering the highest possible quality of sound. Few brands actually live up to the promises they are selling, but we make it our goal to weed those products out and track down the ones that will deliver in the areas you care about most. Enter the Marsee ZeroX Bluetooth Speaker. This is a speaker that is truly adventure-ready. Built with high quality components and packed with features that optimize it for music lovers on the go, the Marsee ZeroX speaker is genuinely built for the life outdoors.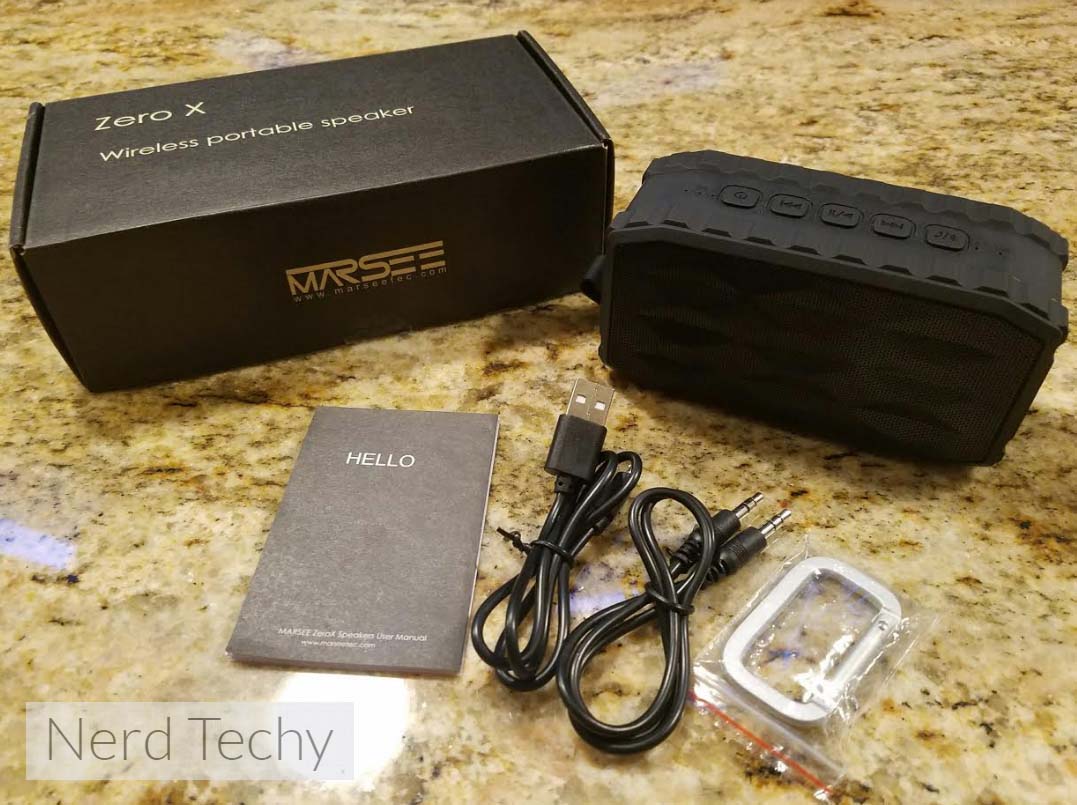 First Look
Unlike so many self-proclaimed outdoor friendly speakers, you can tell just by looking at the Marsee ZeroX that it was built to resist the elements. At first glance, it hardly looks like a speaker at all. Rather, it looks like a bullet proof case designed to provide the ultimate protection to a portable speaker. But don't be fooled – that rugged exterior is not a case, but the speaker itself. Matte black from top to bottom, the ZeroX is making no bones about its hardcore outer image.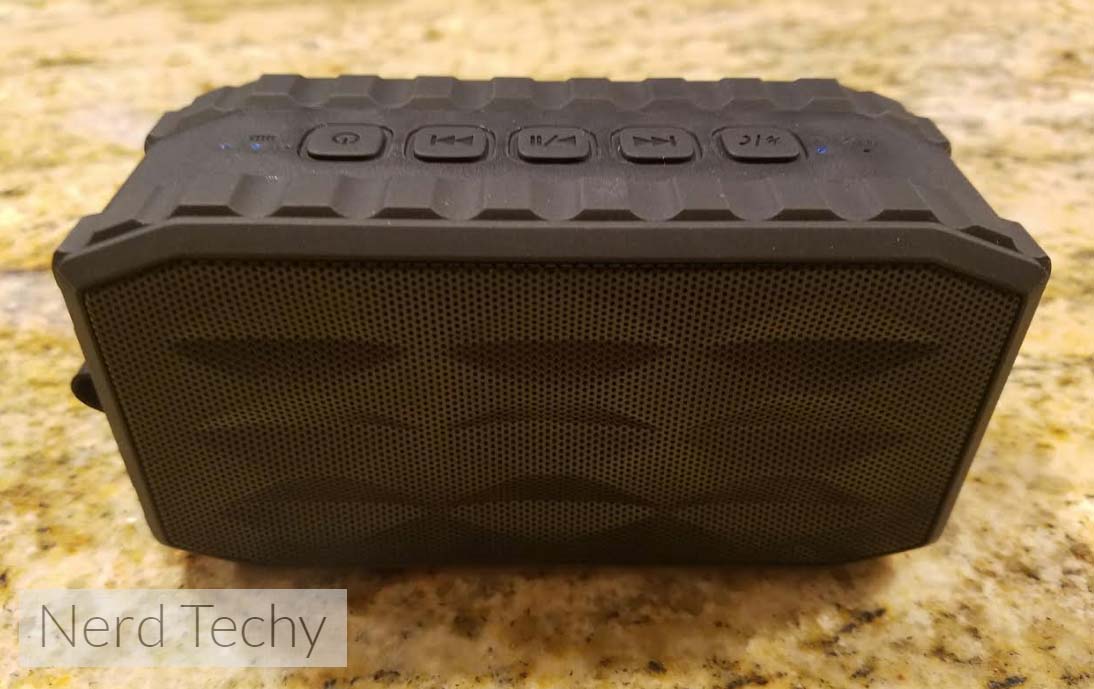 The layout is pleasantly straightforward. All the controls including power, skip, play/pause, Bluetooth and mic on/off are all located conveniently at the top of the speaker. On the right side you'll find a USB port, audio input and SD card port for easy access to its multiple compatibility options. Despite its blocky exterior, it's surprisingly lightweight, weighing in at a total of 10.7 ounces. Its dimensions are 4.8 x 1.8 x 2.5 inches, making it an extremely compact and easily transportable. It also comes with a hook and carabiner for transportation purposes. The carabiner allows you to clip it to your backpack, for example, as a one-step method of bringing your music along with you on your hike without any precarious balancing or concern of it falling into a creek.
Overall, the speaker has a look that says it means serious business. This is not your everyday indoor compact speaker. It's a product that begs to be put to the test, out in the elements where it seems to belong.
Build Quality
The Marsee ZeroX is so rugged that it hardly looks like a speaker. It doesn't come with a case like some portable speakers do, but only because it frankly it doesn't need one. Built with a sealed TPU silicone cover design, this speaker is protected from the world around it as if it's wearing a bulletproof vest. The ZeroX is easily one of the toughest, budget-friendly portable speakers you can find. It boasts an IP rating of IPX6, which means it's splashproof, dustproof, and shockproof. This means the possibilities are endless in terms where and how you can use it.
You can happily listen to your music while relaxing in the bath or rope swinging into a lake, because a few suds or splashes are nothing to the ZeroX. When you're exploring the great outdoors, don't be afraid to get the speaker dirty. The dust proofing will protect it from the even the toughest elements. If you prop it on a dirty log around the campfire, no harm is done. Plus, the Marsee ZeroX Bluetooth speaker is shockproof, meaning even dropping it during a vigorous hike will be easily shrugged off. It can be used outdoors, in the shower… anywhere you go, and no matter your pace, the ZeroX speaker seems to be ready for adventure.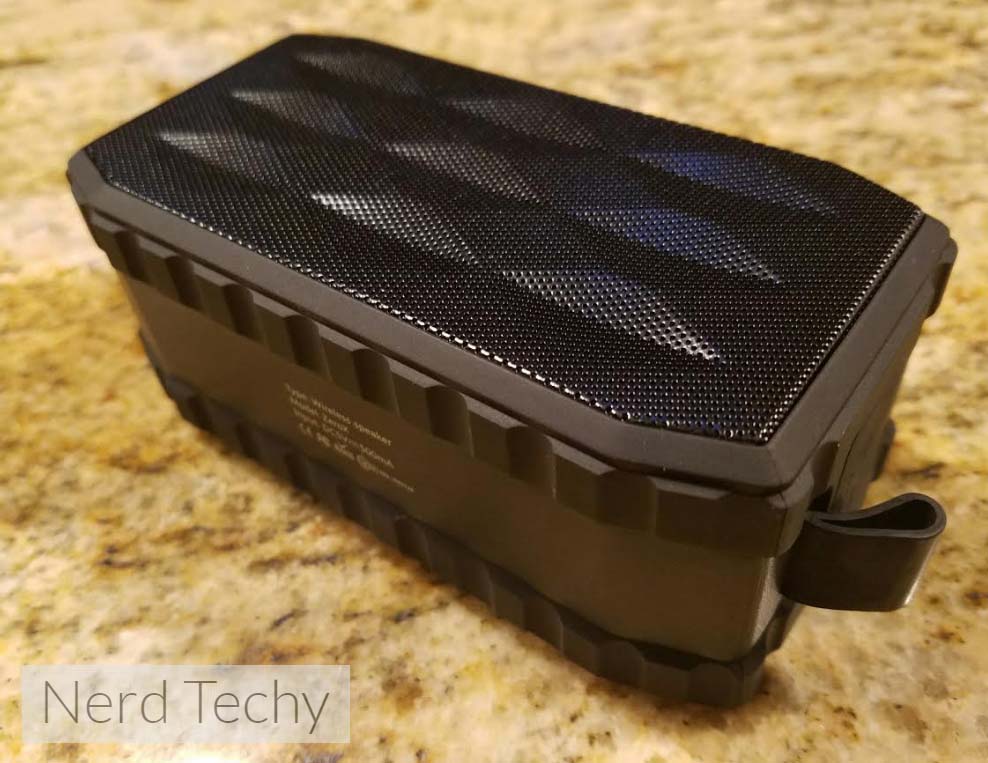 Sound Quality
We all know that the most important feature of any speaker, portable or not, is its sound quality. No addition of bells and whistles can make up for a tinny treble and distorted bass. This is true even when you're roughing it in the wilderness. If you go out of your way to bring your music with you, you want your speaker to be able to respect the music you love by presenting it in the best possible manner. Fortunately, all the interior components of the ZeroX are built with craftsmanship and care, designed to deliver the best audio experience in its class. From the impressive drivers to the audio processor, the ZeroX is packed with components that optimize any listener's audio files.
Looking at the ZeroX, you can immediately tell that a lot of care was put into crafting it. This is just as true for the internal components as it is for the external. The ZeroX boasts large 8W drivers that deliver exceptional, distortion-free stereo sound. With a built in passive radiator, the ZeroX gives you deep, extensive bass that sounds as if it's coming from a speaker many times it's size.
With Bluetooth 4.0 technology, the speaker connects quickly and effortlessly with your devices, requiring less electricity to do so. The end result is an impressive sound quality free from the compression artifacts you're used to with other models.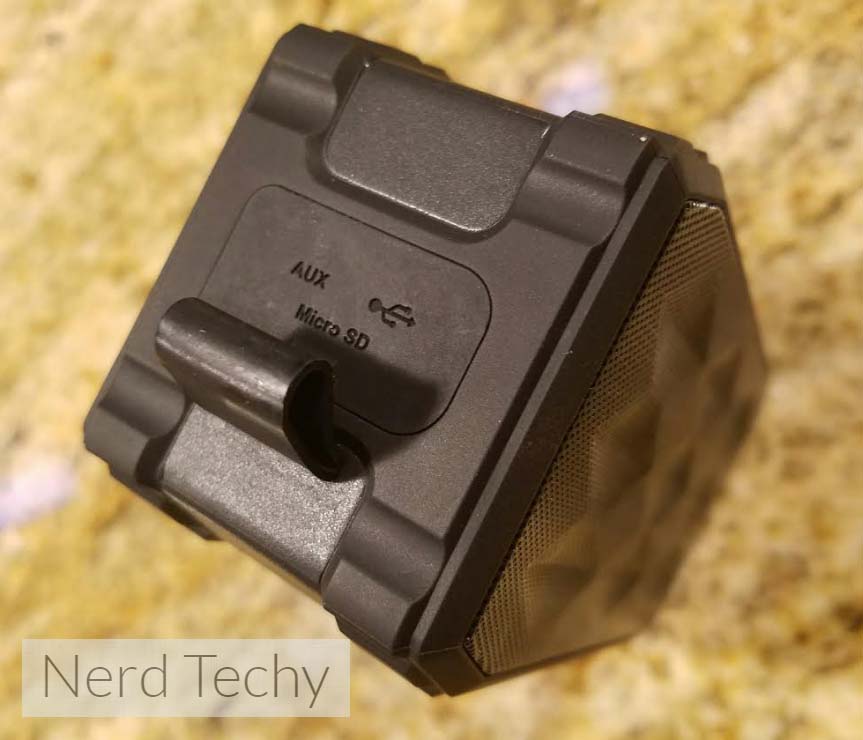 Compatibility
We don't want our adventures to be limited to one location. When we're given the option of transporting a soundtrack with us, why should our speakers have limited compatibility? The Marsee ZeroX is compatible with any Bluetooth device, plus a bunch of other options that many portable speakers don't offer. For example, the ZeroX has an SD card port that allows you to insert any micro SD for access to even more music options. If your device does not have a Bluetooth option or if your battery is low, the ZeroX doesn't stop there. It has the usual USB port and comes with a 3.5mm audio cable so you can easily plug it into any device for a wired audio experience.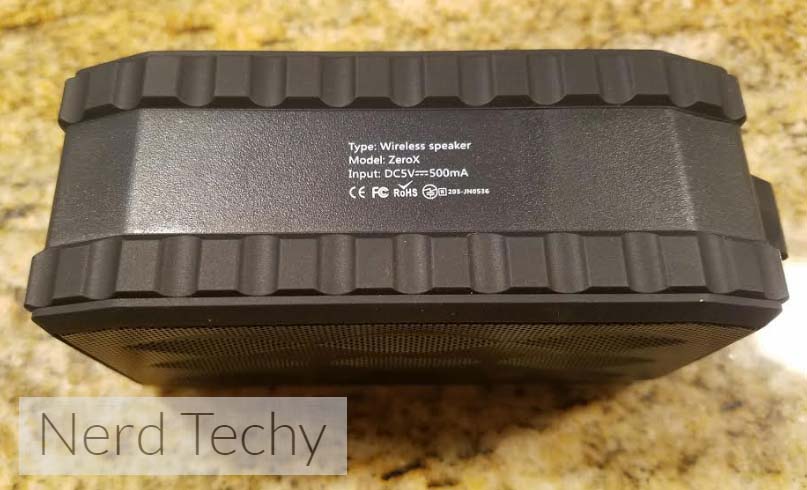 Functionality
When you're on the market for a portable speaker, it's crucial to make sure you know what kinds of functions you want in your product. Portable speakers range from limited functionality to a product that is much more than just a speaker. The ZeroX falls under the latter category.
Unlike most portable speakers, the ZeroX comes with a built-in microphone. That means you can answer hands-free phone calls from any paired smartphone. Because the mic supports bidirectional conversation, you can easily manage your calls even when your phone is connected to the speaker for music. The speaker easily shifts from phone calls to music and back with no lag or loss in quality.
The ZeroX has a built in rechargeable 2000 mAh battery that offers 8 hours of playing time on a single to give you a full day's worth of audio. Once you're back at your base camp, recharging only takes three hours, which means even mid-day recharges are possible. No matter what your adventure, the ZeroX will keep its pace.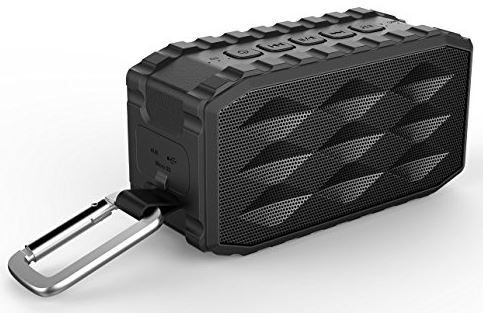 Is the Marsee ZeroX Right for Me?
If you're serious about getting a portable speaker that you can take virtually anywhere, you don't want to be worrying about damage. In this regard, there aren't many comparatively priced speakers that can compete with the Marsee ZeroX. For such a wickedly affordable speaker, the performance and quality left us astounded. For the adventurist, the ZeroX is what every outdoor-friendly portable speaker wants to be.