Ever since Android Wear first hit the market, dozens of manufacturers have all taken a stab at creating a unique smartwatch design. Some are designed to be fashionable while others are built specifically for performance. We've got powerful watches that pack in as many features as possible, and simple ones with batteries that last for days.
No matter what you plan on using your smartwatch for, you can be sure that there is at least one manufacture who has created a device designed to appeal to your unique needs. In just a little over a month, Polar is going to be releasing what just might be one of the best sports watches on the market.
Polar is a veteran of the wearables market. In 1982, they released their first wearable heart rate monitor. This wrist-worn gadget was upgraded year by year, slowly adding in the features we are familiar with today. In 1991, the released a computer program that would analyze and track your exercise routines. In 1995, memory was added so your heart rate could be recorded during sleep. Nine years later the product was re-branded as an "outdoor computer," combining a compass, altitude readout, heart rate, and calorie burn rate calculator. For the first time, they're combining 25 years of experience manufacturing fitness trackers with the power of Android Wear.
Fitness trackers sold by companies like FitBit and Jawbone are designed for general consumers. They're promoted as a fun way to improve your health by adding in a little physical activity. The Polar M600, however, is designed for people who take training seriously. Let's take a look and see how their product stacks up against competitors such as Garmin and Suunto.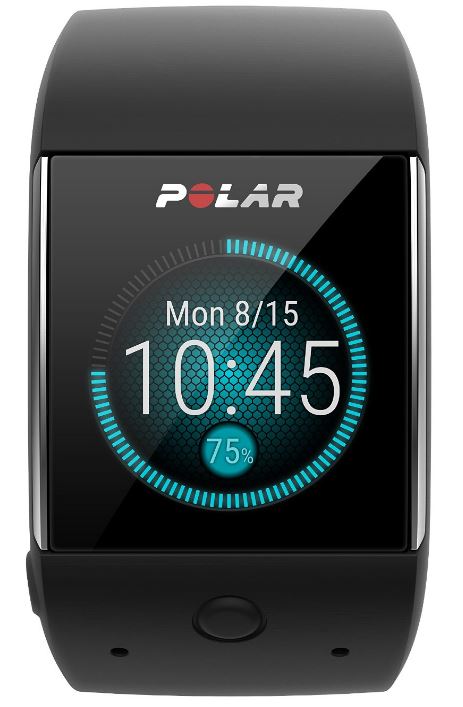 First Look
The Polar M600 takes the best features from their M400 GPS running watch and adds in a few improvements. The design has been touched up, the heart rate sensor has been improved, and finally Android Wear has been added to the platform. While it's great to see that Polar is now giving us access to the features that come with the Android ecosystem, their proprietary fitness software is much more advanced. It's exciting to see what changes they've made that will allow this device to live up to the hype of their other fitness trackers.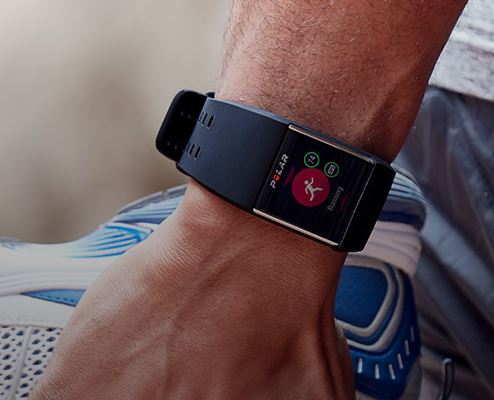 Specifications
Polar certainly didn't cut any corners when choosing the hardware to use in their first Android Wear based wearable. The M600 has a dual core 1.2GHz MediaTek processor, 512MB of ram, and 4GB of internal storage. That alone makes it one of the most powerful watches on the market. Historically, Polar tends to have a product lifecycle that's a little longer than other tech companies. This, combined with the fact that this device has already been announced as compatible with Android Wear 2.0, explain the need for beefy hardware.
The M600 also comes with the standard plethora of sensors: Accelerometer, Ambient Light Sensor, Gyroscope, Vibration motor, Microphone. But added into the mix is a fully functional GPS, something that very few other watches have available. With both Bluetooth and Wi-Fi, it's compatible with either Android smartphones or Apple IOS devices. Due to the Wear operating system, it will likely work best with Androids.
Possibly one of the most important piece of hardware is Polar's 6 LED heart rate monitor. Specially calibrated and developed by them, this is likely to be one of the most accurate heart rate monitors on the market.
Design
Polar didn't take any risks with the M600's appearance. It's designed very similarly to some of their older product lines. Closer inspection is needed to see the few key differences – the larger display, and the lack of buttons. The watch is advertised as being "modular." What this means is that you can easily change between two different watch bands. For now, your choices are either black and white. Although more colors have been announced for the future.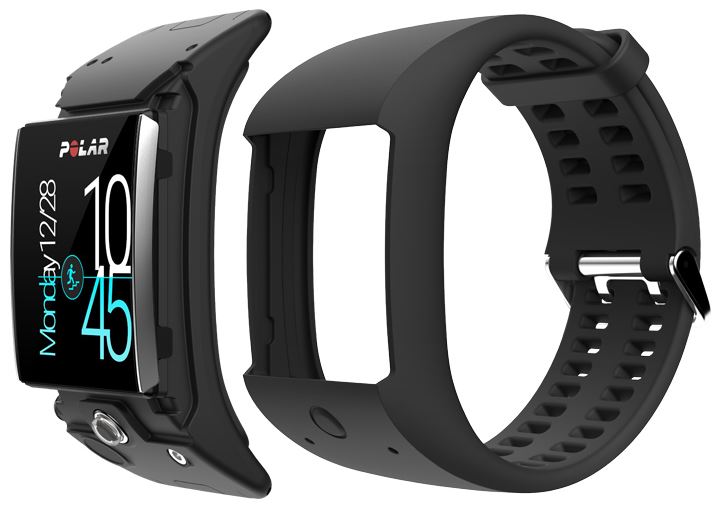 Weighing in at 63 grams, the watch is fairly lightweight. Almost surprisingly so, as it is a little bulkier than many of the more fashionable smartwatches. Even though the design is not particularly eye-catching, it is highly functional. The device is simple to use, comfortable to wear and doesn't draw any particular attention one way or the other.
The only poor design choice they made with this watch is the charger. Instead of charging through surface contact pins or an inductive charger, it requires a cable. Despite nearly every Android compatible charger on the market using Micro USB, they decided to use their own proprietary format. If you're going to purchase any accessories with this watch, make sure one of them is a backup charger.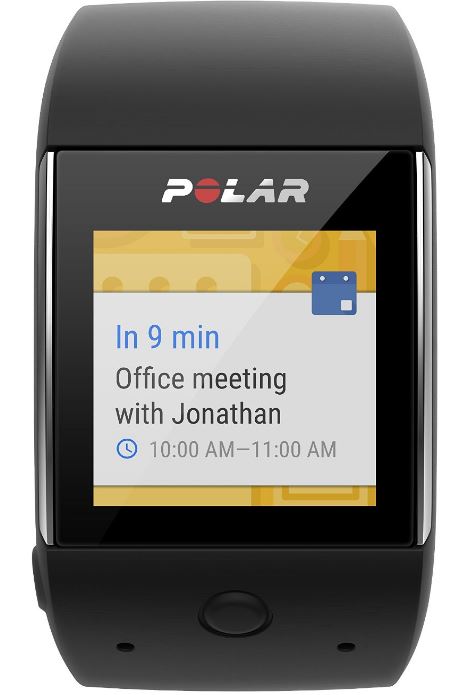 Build
Polar put just as much time in to crafting the M600 as they did choosing the hardware. While not much of a looker, you can tell it's designed to take some abuse. The brushed aluminum sides protect the display, and the rubber band fits snugly around your wrist. The device is also designed to be completely waterproof, so you don't have to worry about taking it off in the elements.
Display
The display is clear, vibrant and responsive. A 1.3" 240×240 display is pretty standard with Android smartwatches, and there is a good reason for that. The resolution is low enough that text is clear and easy to read, but high enough that it's still sharp.
Backlighting is excellent, and the watch is easy to see even in direct sunlight. While some of the more fashionable watches elect to use rounded displays, the square one is a bit more functional. This is especially true if you are using GPS. On a screen this small, real-estate is very important. Keeping things square maximizes the surface area of the display and gives you a little more data.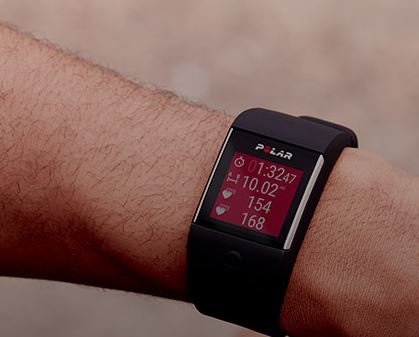 Fitness
Clearly, this is the category where the Polar M600 really shines. Instead of using the fitness tracking software built into Android Wear, Polar elected to use their proprietary software, "Polar Flow". Polar Flow is already used with their other fitness tracking hardware, and has received nothing but praise from all who use it. There are all kinds of built in training programs.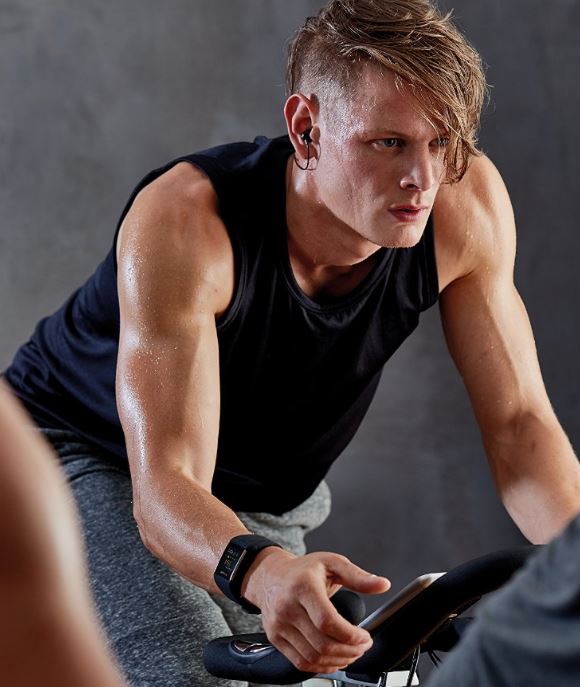 Want to train for a half marathon? Just pull up the plan and it will devise a workout strategy for you. Instead of focusing on distances, the program is adjusted to your fitness level. This is done by setting target heart rates, and trying to get you to stay within that zone for the appropriate amount of time. There is an easy to read sliding graph on the front of the watch. It only takes a quick glance to see if you're working too hard, or not pushing hard enough.
These profiles aren't just for running. There are tons of sport specific training programs, each of which includes its own guidance system. Based on the data collected from your workouts, the included software will give you detailed information about your fitness level in different key areas. You'll receive guidance to improve, and your training program will be adjusted to focus on your weak points.
Behind the software lies one key ingredient – the heart rate sensor. The sensor used in the M600 is really one of the best on the market. The optical receiver is significantly more powerful than other IR varieties on the market, and the back of the watch is outfitted with 6 LEDs to improve performance further. Since so many core features of their fitness tracker rely on heart rate data, improving its accuracy makes the entire system more reliable.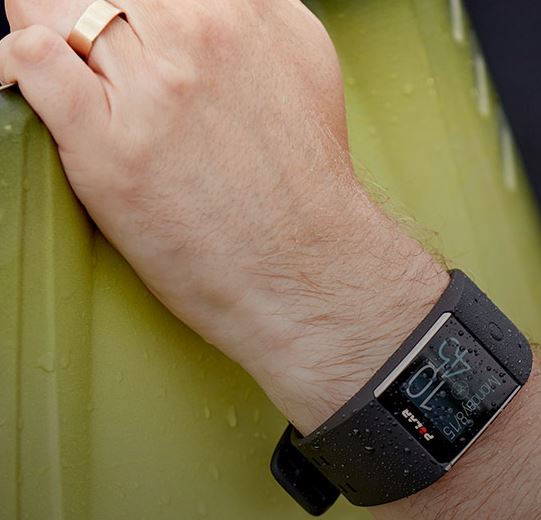 Battery Life
Surprisingly, the addition of the GPS did not affect battery life too much. The watch has a built in 500mAh battery that will keep your watch running for up to 48 hours. With many watches lasting a little over a day, this is pretty impressive. It is worth noting, however, that once Android Wear 2.0 comes out this will probably drop a little bit. Aside from that, there are not a lot of watches that can offer as many features as the Polar M600 without having to compromise on battery life.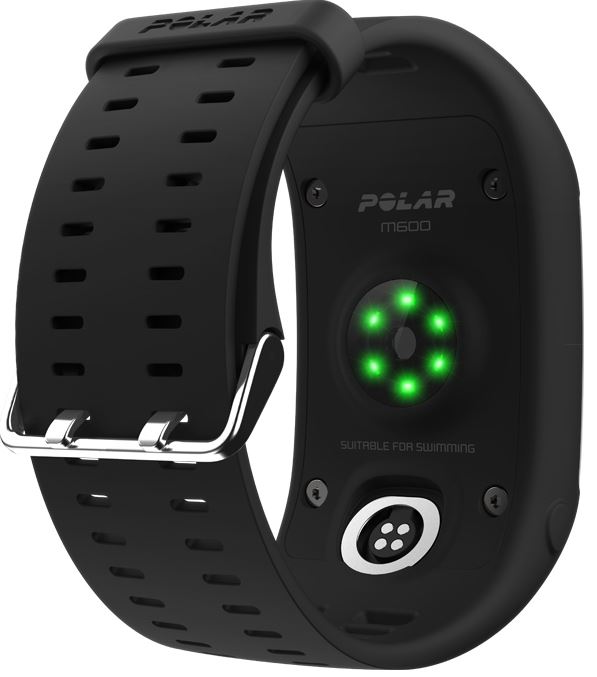 Final Verdict
If you're serious about athletics, the Polar M600 is hands-down the best smartwatch on the market for you. Even if you're just a user who might only go for a run every few days, the easy to use training software will help you develop an actual training program and start working towards new goals. Long battery life and durability make this a watch you can use every day, as long as you like the style.
If you're not really all that interested in the fitness applications, this is not the best option. The watch is a premium product and is priced accordingly. Many modifications have been made both to the hardware and the software that have a specific fitness purpose. If this isn't your cup of tea, you'll be disappointed.