Sony has just launched its new action cam. If compared to its preceding model, the new HDR-AS200V/W has a much better stabilization and image profiling than its precedent, the AS100V. On the whole, the basic features remain unchanged – this is one of the most solid, perfectly functioning action cameras in its price range. The AS200 from Sony is available at around $280 to $320 which is a fair and reasonable price for its functionality and features.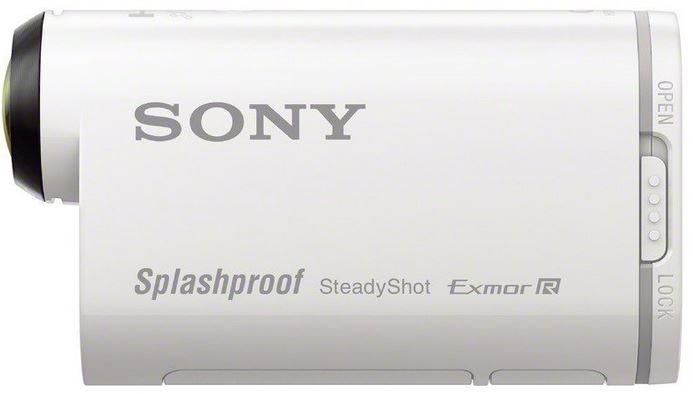 Features
The Sony HDR-AS200V/W Action Cam can shoot high quality videos at a wide range of resolutions. It works with 7 of the most popular video types and can film at a maximum 60 Mbps bit rate. This is more than enough to produce vivid, professional videos that will serve as perfect mementos of your adventures.
In addition, this Sony action can is equipped with a slo-mo function. The resolution in this mode will be slightly lower (up to 240p), yet this should still be enough to come up with some great looking short movies.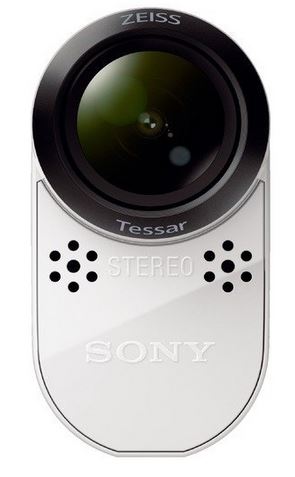 One of the most amazing features is steady shot stabilization. Smart software reduces the shakes and the turns offering you an opportunity to shoot incredibly smooth, professional-looking videos. Sony did such a great job on shot stabilization that you can actually use your cam on a bike, in the car, etc. To ensure an even better position while not on the go, the action cam is equipped with a built-in tripod.
The Sony AS200 has a sleek memorable design that catches the eye and leaves a lasting impression. Of course, it's just a camera, and it has all the essential components of a camera. However, it's put together so carefully, that it feels great in your hands and while mounted.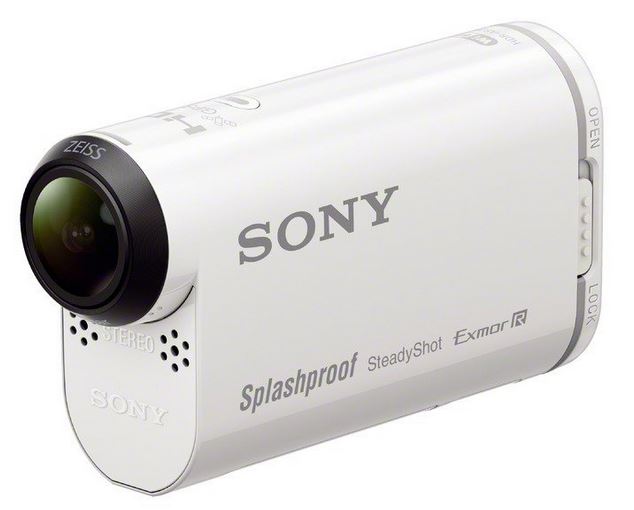 In addition to its sleek body design, the Sony AS200V has a splash proof body, protecting it from dirt, rain, snow, and the elements. It's dust, sand, and waterproof (only up to 15 feet), which optimizes the usability and protects your camera from various mishaps. Wherever you are, you can be confident about the Sony AS200V's durability – even though it seems slim, it's not so easy to damage.
Apart from fantastic image resolution, this action cam is equipped with a high quality built-in microphone. So, it doesn't only shoot great videos, it also records great sounds. For quite a while, this was a common problem for many action cams – whereas many of them managed to get the video right, sound capabilities required some improvement.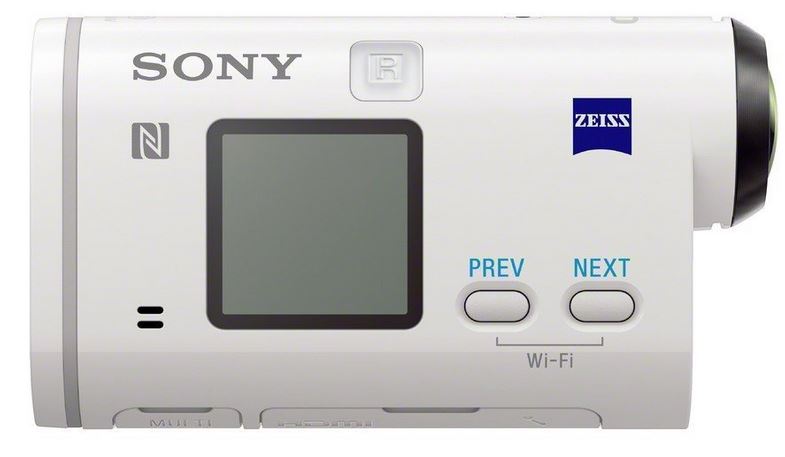 Fortunately, you will not have any sound recording problems with the Sony AS200V. In fact, it's equipped with a wind reduction system – a great option for those who enjoy making point of view action videos on the go. The software will minimize all unnecessary sounds to a possible minimum, and you will finally get a chance to hear yourself and not just wind blowing by.
The AS200V supports many video formats and can also convert from one format to another. What is noteworthy is that it can even transform your HD video files to a commonly recognized MP4 – perhaps, one of the most popular formats on the web. Given that Sony has a sharing function, the latter can come in handy for uploading some of your latest files to social networks.
Memory capacity is pretty standard; yet, there is a way to optimize your memory storage. You can use loop recording by setting definite filming time frames. Loop time is totally up to you – it can be from 5 minutes to an unlimited time.
The Sony AS200 features an extra wide ZEISS lens that allows you to easily increase your perspective. This lens offers you a generous perspective up to 170-degrees, so panoramic shots will no longer be a problem.

The camera features a built-in Wi-Fi feature that facilitates file sharing. In addition, it supports smartphone connectivity – you can share files or remotely control your devices. Note, however, that this kind of sharing is available over NFC-compatible smartphones exclusively. This technology is pretty widespread among different brands and operation systems. Still, you might need to consult your smartphone manual before you get too excited.
It's as well possible to make use of the live stream and share your video files over a stream. This way, your friends and relatives will have a chance of experiencing your adventures in real time.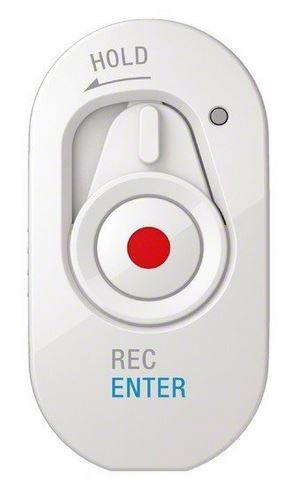 Finally, the Sony AS200 has a remote control function, allowing to remotely monitor up to 5 cameras. Yet, here is a deal breaker – this extra feature will cost additional $100. Your smartphone can also be used a remote control, but – once again – it will have to be NFC compatible. On the whole, this feature is not that essential for the majority of users. Those who really need it, on the other hand, should have no problem with an extra charge.
Pros
Great stabilization
Supports different video formats
HD slo-mo
Splash proof body
Ultra wide professional quality
Built-in mic
Live stream option
Smartphone connectivity
Remote control up to 5 cams
Waterproof case
Cons
Remote control option is available for an additional $100
Slo-mo definition is lower in comparison to regular motion
Supports only NTC compatible smartphones
Waterproof only to 15 feet maximum
The Verdict
At the first sight of its technical specs, it might seem like the Sony HDR-AS200V/W Action Cam is that different from its preceding model, so to some it may seem that there isn't a point in paying for the new model. There is. This is, in fact, a great action cam that is totally worth its value in our opinion and throughout our in depth research. The cam is extremely durable, the video and sound capabilities are fantastic, and it's loaded with a generous amount of features that we previously noted.
No doubt, like every device, it has a few downsides, yet the most important thing here is that the HDR-AS200V/W from Sony is a high definition camera that has a huge rotation angle, shoots HD (1080) videos with ease, and works with the widest range of video formats. It has a number of essential and additional features that make professional filming a fun and exciting experience. For all it's worth, the Sony HDR-AS200V/W Action Cam is definitely a great buy, especially in this price range.