Realism in gaming is something that's been in development for a long time, from the most simplistic flight simulators to the latest in virtual reality game consoles.
This steady increase in desirability with amazing software has created a consistently throttled demand in effective hardware, including joy sticks, racing pedals and wheels, which for a long time have served their purpose well, but certainly do not provide a totally real experience.
The new Saitek Pro X-56 Rhino H.O.T.A.S. has a long lineup of competition to follow the expectations of superb quality, and thus each of its features is met with justified critical comparison.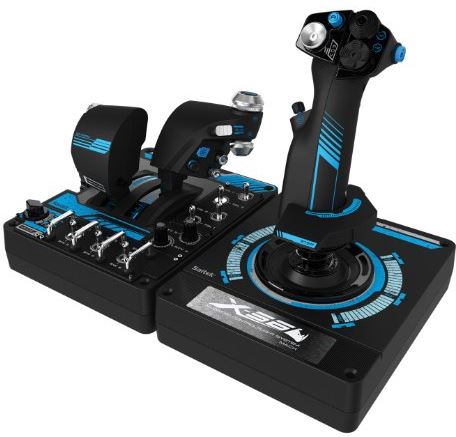 We're going to provide an in-depth analysis of this "hands on throttle and stick" (H.O.T.A.S.), to show you exactly how high its quality in multiple areas of performance, ease of use, appearance, durability and price. We're also going to highlight what makes it unique through its own drawbacks and advantages.
Serious Precision and Simulation Value
In terms of performance, the Saitek Pro X-56 is designed to master any requirements in precision and sensitivity with all of controls available to you, making it compatible with just about any flight or space simulation game.
While it requires two available USB ports and an updated version of Windows XP, Vista, 7, 8, 8.1 or 10, it's in no way limited by its technical capabilities.
Taking into consideration that Saitek has produced a range of award winning Pro Flight accessories, they've been well prepared to create a H.O.T.A.S controller like this, and provide stunning value to all of the intense flight and simulation games.
The joy stick itself uses 16 bit aileron and elevator axis technology to allow for very finely tuned and accurate directional readings with its contact free Hall Effect sensors.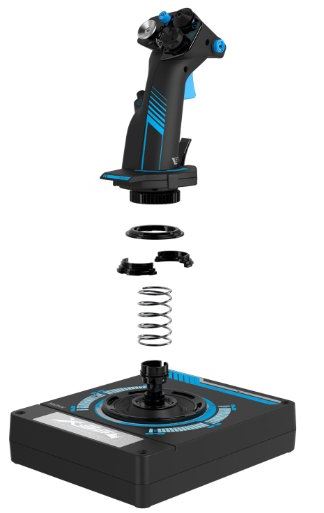 If you're looking for deep immersion through realism, it also has a newly developed stick spring system that allows you to choose between 5 different resistance levels with 4 different strength springs. There's also an option for easy maneuvering with no spring.
Versatile Button, Switch and Stick Commands
The demand for realism in the world of simulation gaming is not just about the amount of resistance and force is applied in a real world situation, but also about the greater amount of controls that more immersive games offer.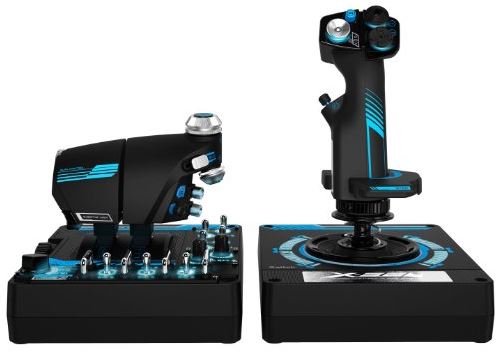 It can be distracting to have to look away from the screen in the middle of the action, because you need to see what you're doing, but a confusing and/or joy stick design sometimes makes it impossible not to.
A huge advantage with the Saitek Pro X-56 is that it's intuitively designed to allow you to find each control by touch, without fumbling around or pressing the wrong button.
From the grip itself that's built to complement the shape of the human hand while performing complex movements, to the spacing and placement of each trigger and button, you have easy access to the many commands required to make advanced movements within simulations with complete finesse.
The level of accuracy that you get with the joy stick isn't a simply software gimmick, but actually a professionally designed and engineered periphery in terms of precision and range, created by some of the best manufacturers in the field.
Beautiful Design and Display
There seems to be nothing cooler than an effective, dynamic flight and space simulation control accessory than doing the real thing, and while virtual reality takes this to the next level, it's still an attractive control system for playing games on your PC.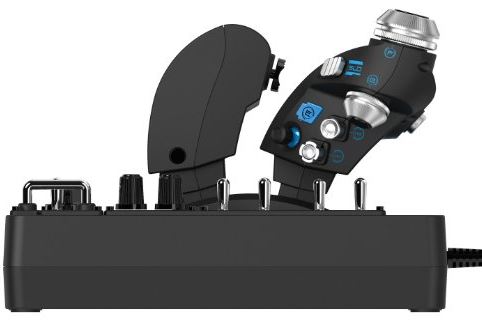 You may not be expecting much in terms of appearance from such a versatile and realistic flight control system, however it's nice to know that it will likely fit well wirh the rest of your gaming gear.
It has a powerful looking black and blue design that fits right in with advanced technology and futuristic space environments, that's complemented by integrated RGB backlighting, which you can customize via the integrated software to match your preferences.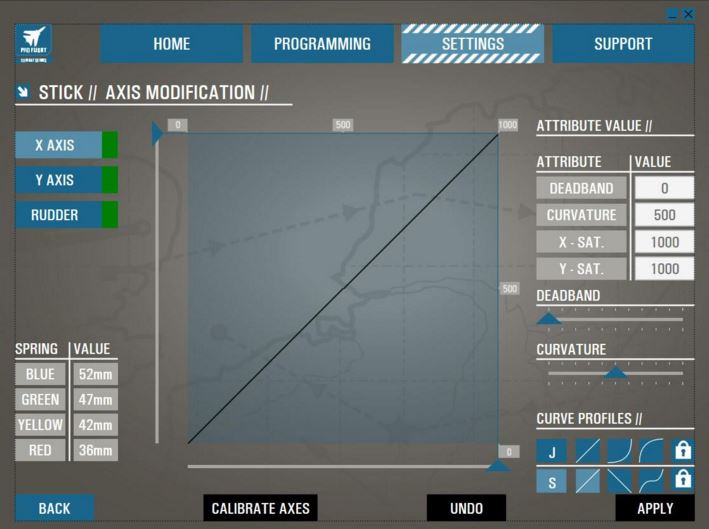 Additional Advanced Features
We've talked a lot about the joystick and overall layout and look of the controls, but this review would be nowhere near complete without discussing the dual throttle control.
It's a cool looking twin throttle knock which can be locked together in the event that you only need one throttle, and the lock can be disengaged quickly for precise control of both the left and right throttle options independently.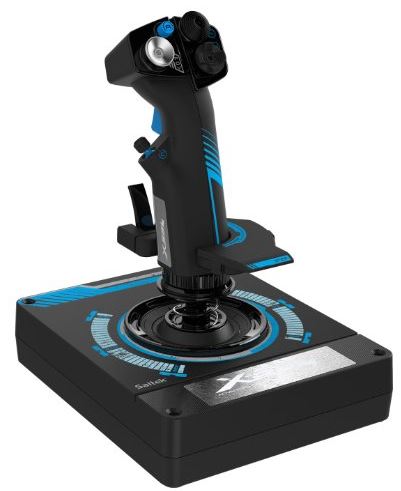 There are toggles on the front of the throttle base and buttons, knobs and toggles on the right side of the throttle which you should have no problem accessing as they're very pronounced, with metal bars separating the 6 SW switch options.
You can even custom set the level of friction applied to the throttle for that added bit of realism to match the capabilities of the joy stick.
Each control is actually fully customizable as well, giving you a minimum of 231 options including every axes and button for simple button inputs as well as creating your own timed and macro controls for deep customization.
You'll also be able to use your computer mouse and keyboard at the same time as the Saitek Pro X-56 Rhino, giving you virtually unlimited choices for how you wish to play, from the level of sensitivity to the perfect access to your arsenal.
Even moving through menu screens will be easy, because you can select the perfect command scheme for you with a plethora of button options.
Conclusion
We've given the Saitek Pro X-56 Rhino H.O.T.A.S. a lot of hype, not only because it's on the leading edge of space and flight simulation gaming as well as an effective tool for VR, but also because it lives up to each of its most important qualities.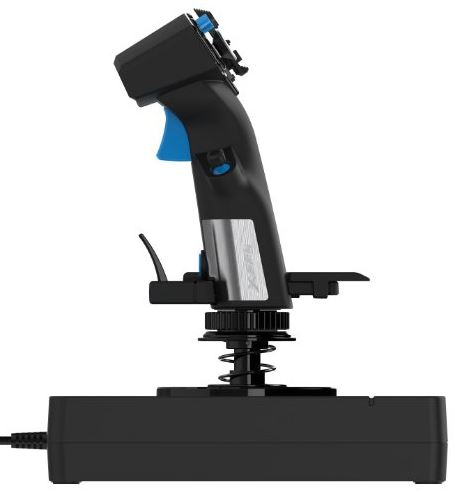 However it's not simply the amount of controls you have, or the amount of resistance you experience in game that you can adjust to your likely.
What really pushes it ahead in terms of performance is that it provides you a deep, immerse and real simulation gaming experience right from the ground up, without any inferior hardware for the job it promises to do. It's also great for comfort which you can feel from the moment you put your hand on the grip and begin to get a feel for the button scheme.
Everything is laid out for you in a way that you can learn quickly, but what's even better is that it won't ever get in your way and lead to complications in game that force you out of the realism and immersion of the game.
It's also a good looking piece of equipment with the basic customizable RGB backlight capability that many other joy stick controls have.
In terms of price, it is quite expensive, however not long ago a similar system would have cost you a lot more just for the performance, and would have likely ignored much of the durability that the Saitek X-56 H.O.T.A.S. offers.