We live in the golden age of smart devices. Never have so many sensors, monitors, and features been stuffed into so many otherwise mundane devices. You probably never knew you needed a smart refrigerator, toilet, or toaster, but after seeing the amazing features and the conveniences they'd bring to your life, it's hard to imagine going forward without them.
Of course, we're exaggerating a bit, but it's a feeling not entirely devoid of truth. One type of device, headphones, has seen a recent explosion of technology sparked by the improved stereo audio capabilities of Bluetooth and the bold decision by Apple to completely cut the cords.
Instead of simple, analog listening devices, wireless headphones now require their own batteries which opens up the possibilities of including additional smart features. While most manufacturers have been content trying to squeeze out decent audio and battery life, Samsung has demonstrated considerable innovation with their Gear IconX true wireless earbuds.
The newest version, designated "2018," includes a few key improvements designed to enhance your listening experience. With a number of features above and beyond simple audio playback, these wireless smart earbuds look to win you over on features.
Let's take a look at what they have to offer.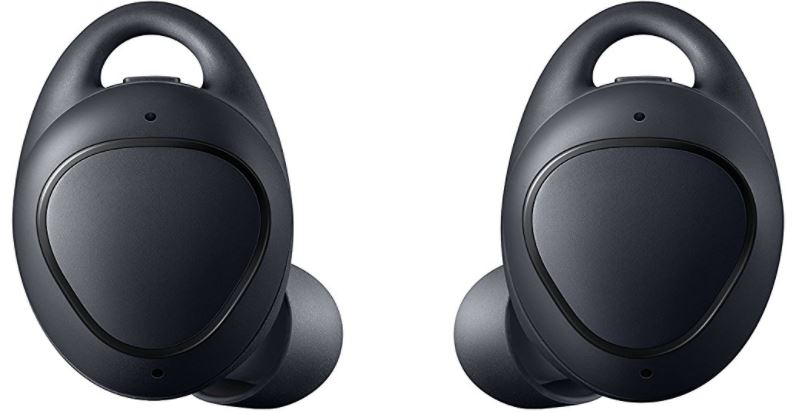 Design and Specifications
The Samsung Gear IconX (2018 Edition) wireless headphones, on initial appearance, look polished, professional, and not particularly noteworthy. The somewhat oval shape contains a touchpad on the outside of each earbud and a loop designed to provide optimal fit. While the black color we tested would seem very inconspicuous in any personal or professional setting, if you prefer to make a stronger aesthetic statement, the silver and pink colored models definitely stand out among other earbuds with more muted colors.
The Gear IconX earbuds are quite small, measuring only 0.86 x 0.74 x 0.90 inches and weighing an impossibly light 0.28 ounces. This places them around the middle of the pack as far as size is concerned. Devices like Apple's AirPods are smaller, while Bose's SoundSport earbuds protrude from the ear considerably more. The Gear IconX fits comfortably in the ear while keeping a very low profile considering all the tech packed inside.
As is common with wire-free earbuds, Samsung includes a case for storage and charging. Since wireless earbuds would be easy to lose and often struggle with low battery life, the cases serve double duty to protect the tiny listening devices while boosting your play time. Samsung's pill-shaped case, at 1.2 x 2.9 x 1.8 inches is small enough for some larger pockets, but you may need to keep in a bag or purse.
Samsung also includes 3 different sizes of both ear tips and wingtips. The separate sizing options should allow you to find just the right fit to maximize comfort and stability. We found that the GearX stayed very securely in our ears even during light exercise and jogging.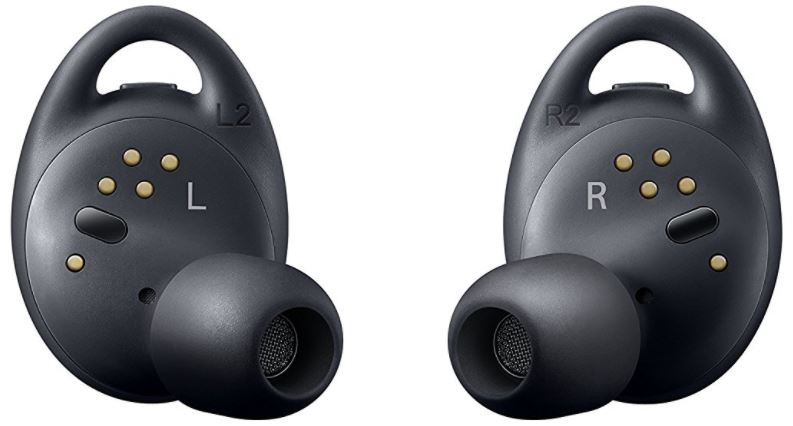 Improvements Over Previous Model
As the name suggests, the Gear IconX (2018) is a newer version of the original Gear IconX. While simply adding a new model-year might cause confusion about the name for some, it's possible Samsung hopes to simply overshadow what was a disappointing first offering.
While innovative in some senses, the original Gear IconX was plagued by a few relatively crucial shortcomings. First, many users reported spotty Bluetooth connection with their devices. Since that is truly the core feature, it was understandably challenging for users to value any other impressive aspects while struggling through spotty audio connection. Fortunately, although not perfect, the new model seems to maintain a much better connection.
One of the biggest criticisms of the initial Gear IconX landed deservedly on the atrocious battery life. While the original struggled to reach even 90 minutes of playback time, the new 2018 model has seen a massive improvement with playback time reaching 5 to 7 hours. We had some minor audio drops but they instantly resolved and were almost unnoticeable.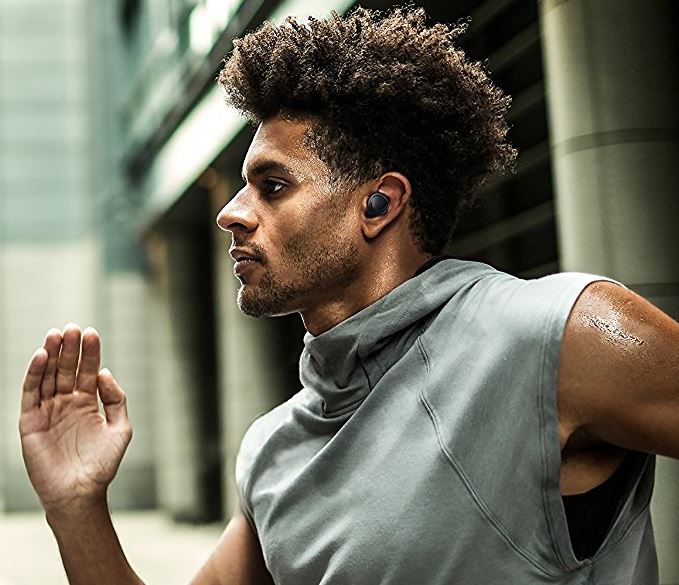 Given that 90 minutes barely gets you through a workout, many felt the old earbuds were virtually unusable. The improvement up to 5 hours means that not only can you get through a workout but you should be covered even on a two-way commute and periodic listening throughout the day. The charging case adds close to an additional 2 charges for extended usage.
While Samsung's much-improved battery makes the Gear IconX 2018 a far more useful listening device than its predecessor, wireless earbuds are still better used as secondary headphones for particular circumstances. You just can't travel or listen all day long while worrying about managing battery life.
Features and Usage
Given the rapid rise of many competing wireless earbuds, Samsung chose to differentiate the Gear IconX 2018 with a few unique features.
One of the most intriguing decisions is Samsung's inclusion of 4 gigabytes of onboard memory inside the earbuds. While the industry was once flooded with standalone music devices, the rapidly expanding capabilities of smartphones made them the de facto choice for all media playback. It's been many years since we've even though about storing music elsewhere.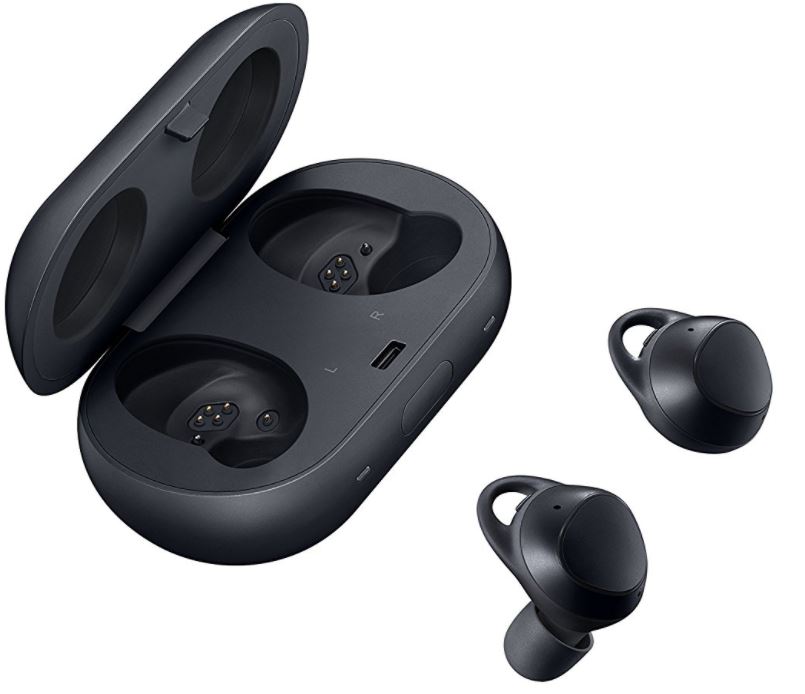 That said, as we shift away from analog corded headphones to wireless Bluetooth models, the additional power drain of Bluetooth can cause problems for users with less than stellar smartphone battery life.
Samsung's solution is clever. While 4 gigabytes may not sound like much by modern standards, it's enough to hold nearly 1000 songs in MP3 format. This allows you to transfer music from a phone or PC, create a few playlists and save some battery life while listening to your songs or podcasts. Even better, you can even ditch the phone completely for distraction free focus on what you're doing.
Rather than using buttons, Samsung has integrated a touchpad onto the side of each earbud. This gives you access to a number of controls without needing to reach for the phone. With a combination of single, double, and triple taps, holds, and swipes, you can switch tracks, take and end calls, change volume, and more. While this level of control is welcome, it did take a while to remember which commands to use, but nothing insurmountable.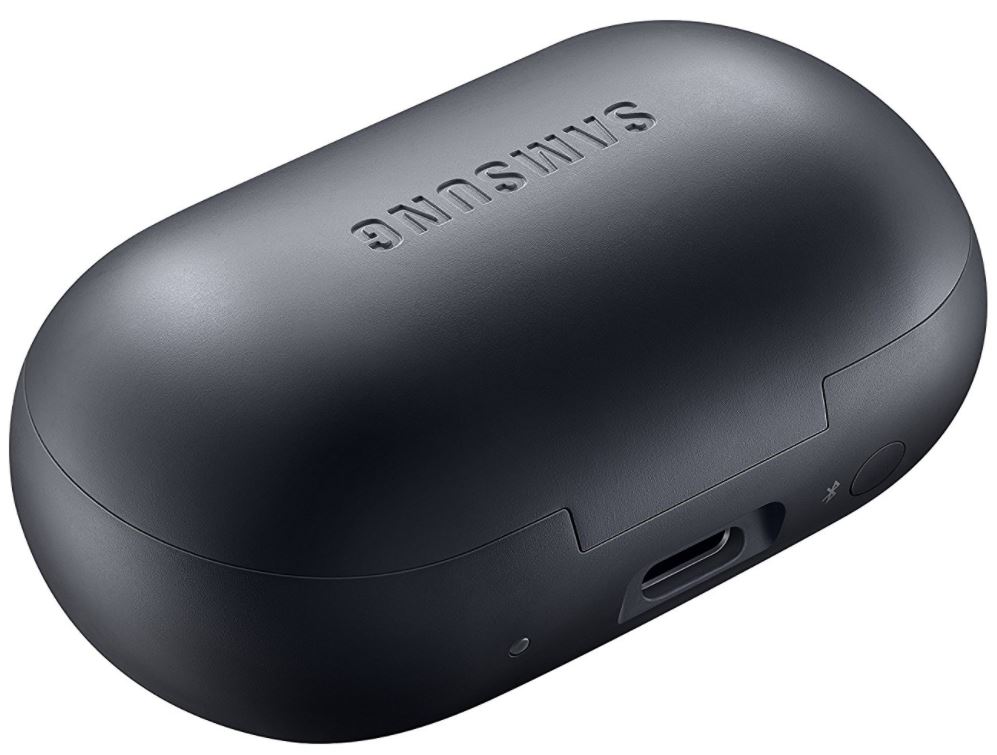 Fitness Features
Samsung chooses to focus heavily on the health monitoring abilities of their devices, and the Gear IconX 2018 is no exception. Aside from basic audio playback, these headphones contain some features designed to enhance your fitness tracking.
First, for wire free earbuds to work during your workout, they need to fit securely. The IconX's ergonomic design coupled with different sizes of ear tips and wing tips allows you to customize a snug and comfortable fit that won't fail even while jogging and working out.
Samsung uses an accelerometer and Auto Tracking mode to detect both walking and jogging. It can log time, distance, and estimate calories burned. After you complete your workout, you can sync the Gear IconX with your Samsung S Health app in order to log your progress.
You can also activate the built-in Running Coaching feature. A somewhat robotic voice will help set your pace and offer occasional advice and motivation. It's a bit of an odd option, but it's there for those who want it.
In one of the only disadvantage of the new model, Samsung removed the integrated heart rate monitoring features. We weren't particularly disappointed to discover this, as it didn't work well in the original Gear IconX. If we had to trade the poorly functioning heart rate monitor in order to receive the additional battery life, that's a trade we're glad to make.
Worth noting, the advanced fitness features can only sync with the S Health app only on Samsung smartphones. While still a great headphone choice on its own right, we wouldn't want you to be disappointed expecting the IconX data to sync to any other fitness apps.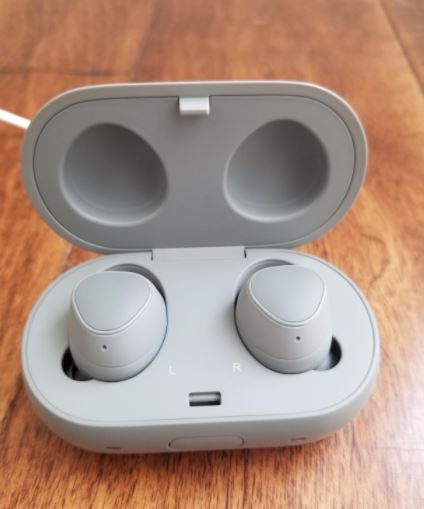 Audio Performance
Any time we review headphones packed with such an array of features, we almost find ourselves forgetting to test the actual sound quality. Yes, extra features matter, but ultimately the Gear IconX 2018 is designed to listen to music.
While it seems that sound quality has taken a small step up from the last model, we're not hearing a night and day difference. With multiple test tracks from different genres, we found the IconX had clear audio with a relatively good balance between lows, mids, and highs. Unfortunately, any Bluetooth audio is destined for compression, and while close listening reveals some lost details and apparent "digital" audio sound, we were able to listen and workout without any disappointment in the way they sounded.
Samsung added a feature called "Ambient Sound" which uses the microphone to listen and project outside sounds to you. It's essentially the opposite of noise cancellation and in theory improves your safety in crowded environments while allowing you to listen to conversations without removing the earbuds. Unfortunately, Samsung didn't devote a tap/swipe/hold series of commands to toggle this feature so it must be activated in the mobile app. It's a minor inconvenience, but we regularly found it easier to simply remove an earbud than to struggle to open the app and find the toggle.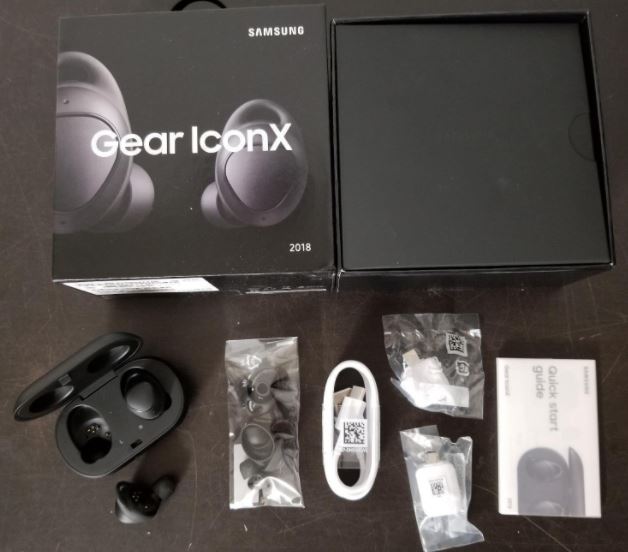 Conclusion
Samsung's Gear IconX shows the maturity of a second-generation product from a company with a strong reputation for innovation in mobile devices.
Samsung's choice to add fitness features and integrated memory for standalone playback wouldn't necessarily convince you to buy an inferior product. Fortunately, Samsung manages to pack these bonus features inside a set of wire-free headphones that stand out on core features alone.
With a sleek profile, comfortable fit, quality sound, and impressively improved battery life, the IconX makes a compelling case even without the extra features. While the fitness tracking won't work unless you own a Samsung phone, even other Android and iPhone users can benefit from the integrated memory.
As mentioned earlier, wireless earbuds still feel like a second pair of headphones. While the portability and convenience is great, we would feel uncomfortable without a traditional corded pair. Constantly worrying about battery levels and being unable to get through a long day of traveling means we'd never rely completely on the cordless variety.
That said, Samsung's 2018 release of the Gear IconX makes a huge step in the right direction. While sound quality and comfort are good enough for extended use, increasing battery playback up to a maximum of 21 hours with the charging case means that under the right circumstances these really could be all-day headphones.
The Gear IconX 2018 impresses on all fronts, and we'll keep watching to see where Samsung takes this product in the future.