Bluetooth wireless earbud headphones are a somewhat new and highly innovative technology that's constantly improving in the qualities of performance, ease of use and durability.
Their inherent benefits are obvious to most users, in that a cord isn't required to connect or use your smart phone, tablet, pc, or other device which is headphone compatible and Bluetooth enabled. This leads to greater ease of use.
However, along with Bluetooth or any wireless technology are the challenges involved with transferring data without damaging, or distorting it, in a timely enough manner.
Another major challenge is durability, to where earbuds can be easily damaged or lost when not attached to your head. This decreases their overall value dramatically as the qualities mentioned previously are so important to any set of headphones.
In this review you'll discover exactly what the Simger Beats Wireless Earbud Headphones best qualities are, what makes them unique, and how valuable they are for the price, and additionally we'll be covering the secondary quality of appearance.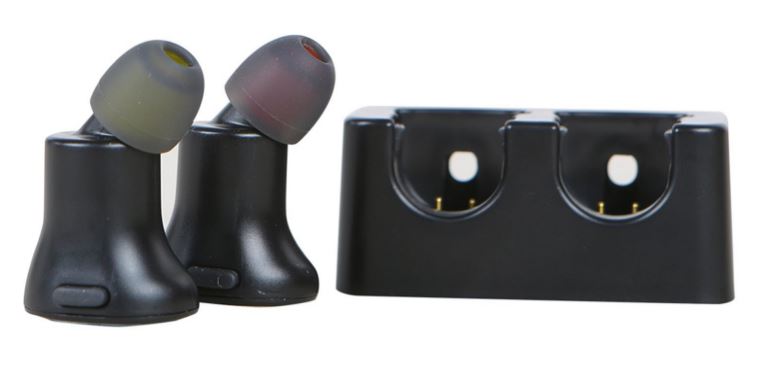 The following features provide the bulk of quality and problem solving by these wireless earbud headphones:
Advanced Wireless Bluetooth Technology for Performance and Ease of Use
As you know, any wireless headphones depend greatly on the reliability of their wireless connection capabilities in order to be effective.
The Simger Beats Wireless Earbud Headphones utilize Bluetooth version 4.1 which is an advanced version for any wireless headset for several reasons, which are evidenced by the following benefits.
Greater Connectivity Compatibility
This is important for ease of use because the issue with previous versions of Bluetooth. No matter how well they performed for data transfer, if one device wasn't using the same version as your headphones, they were completely incompatible.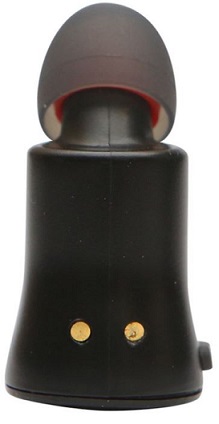 Using Bluetooth 4.1 ensures that whether you're using an iPhone, Android, Samsung, LG, HTX smart phones or any other Bluetooth activated device, you can connect wirelessly even if there isn't an available headphone jack.
You also have the option of connecting two devices simultaneously, so that you can listen to music, or enjoy a movie being streamed from one device. As well as monitor incoming calls on your smart phone or tablet with the advanced features that we will go over shortly.
Battery Life Savings with All Active Devices
With the plethora of smart devices available today, from alarm clocks and doorbells to travel luggage tracking and high powered devices like smart phones and tablets, Bluetooth has had a greater opportunity to innovate, and provide advantages.
One such benefit is the ability to determine precisely how much bandwidth is required for a secure and high performance wireless connection for both your wireless headphones, and any device that you're connected to.
The result is lower battery consumption without unreliability and gaps in wireless service, or reduced performance.
Enhanced Data Rate for Powerful Audio with Greater Clarity
One of the inherent flaws with Bluetooth 4.1 technology today is that its capabilities are largely determined by the manufacturers themselves, leaving consumers guessing as to whether or not their latest Bluetooth 4.1 enabled device lives up to another with the same label.
As mentioned previously, smart wireless connection is included to provide energy savings which is a basic feature included with most new Bluetooth 4.1 devices.
However, the fact that the Simger Beats wireless earbud headphones utilize enhanced data rate as well indicates that it's ahead of the curve and lives up to any expectations you may have already developed.
The essential benefit of this feature (EDR) is that since digital media loses quality any time it's transferred at low speeds or with low capacity transfer rates. This makes these headphones really shine in this area, however, it has little to do with the value of their hardware.
Easy Connection and Powerful Audio Hardware
As Android has so succinctly pointed out, fast and reliable programming that requires as few steps as possible is highly desirable for any wireless devices.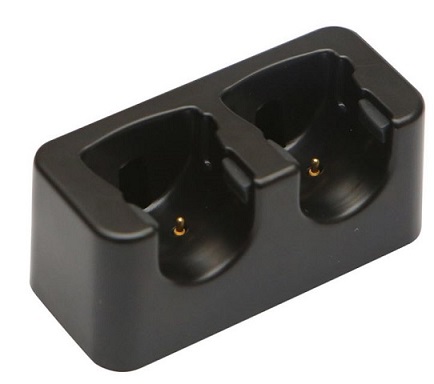 Quick Pairing and Connection to Other Devices
While these headphones don't offer the Near Field Communication technology that allows you to connect to any Android device simply by waving over a certain spot, they're made to be intuitive and easy to use without it.
For starters, the first earbud which provides the right channel of sound is used as a host connection devices. This is easy to find and gain access to.
Simply select one of your earbuds (it doesn't matter which one), and hold the Main button until you see flashing red and blue light from it. Once Bluetooth is activated on your wireless device, it should detect it immediately.
The earbuds themselves pair automatically after this without manual programming. As you simply power on and hold the Main button as before, in addition to the Side button, until you see the red and green flashing lights, which indicates it's in pairing mode.
Next, all you do is repeat this step with the second (guest) earbud and once they're in close enough proximity to each other they're fully connected and ready to use.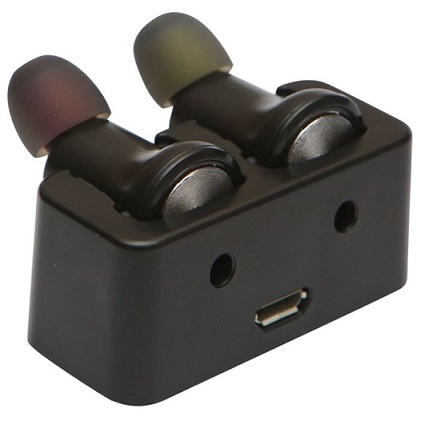 This procedure may seem time consuming, but once a device, such as a smart phone or tablet are initialized once, you'll never have to do it again. Connection is as simple as switching Bluetooth on with your device, and then pairing your earbuds.
Pairing with iOS and Android devices will likely take less time in any case, as they're each always on the leading edge of Bluetooth technology, depending on how old the model you're using is.
Exceptional Wireless Connection Range
Wireless connection isn't actually the all-important feature as wired headphone connections thus far offer essentially the same features, however before we go into the inherent and advanced benefits of these wireless earbuds, there are some important quick access features to mention.
In terms of connection range, the Simger Beats wireless earbud headphones provide up to 30 feet of crystal clear, reliable connection. This puts them ahead of the curve for any wireless headphones in their class.
They also provide up to 10 feet of equally high quality wireless connection when physical obstacles are present between your headphones and the other active connected device.
Additional Buttons and Advanced Ease of Use Features
With the limited amount of space provided by earbuds it's important to have less clutter and greater effectiveness of any buttons or switches built into them.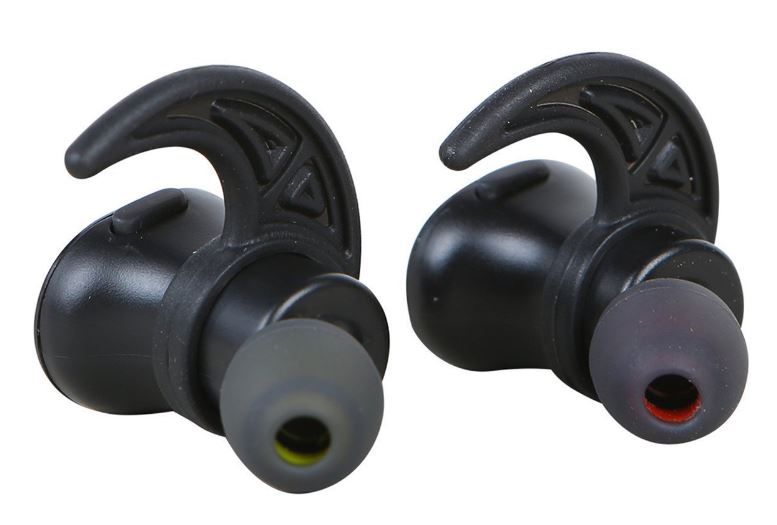 The Simger Beats wireless earbud headphones include skip, play and pause options for quick and easy access. This provides tremendous value so that you never have to look down at your device and interrupt whatever you're doing to control your music or movie.
As you might imagine, you have the option to adjust the volume as well, however another impressive feature is the ability to take and receive calls.
We mentioned that the Bluetooth connection quality allows for greater performance with less distortion. This leads to clearer audio at any volume, which therefore leads to a greater calling experience as well.
There's a quality microphone integrated into this headphone system that connects to your smart phone, and it allows you to use voice commands and communicate with people over telephone calls completely hands free.
This is further complemented by these headphones' ability to provide you with voice prompts for incoming calls and phone numbers, which you can set to match your preference at the time, and you can even speak a phone number out loud, and your earbuds will make the call for you.
Robust Durability and Economic Value
An incredibly important feature for any sports compatible wireless earbud system is durability. Contact sports could potentially make them fall out of your ears, and sweat can damage, and even potentially ruin the inner electronics as well.
In case you thought we'd pass by this without mention, these headphones excel in this area with their sweat proof design that keeps them protected, no matter how drenched in sweat they become.
While it isn't a good idea to use them with extreme contact sports like football, mountain climbing or mixed martial arts. They're more than durable enough for regular athletic activities like running, hiking or cycling.
We haven't covered the battery or charging requirements yet, however this is provided for with a simple USB charging port and included charging and storage station.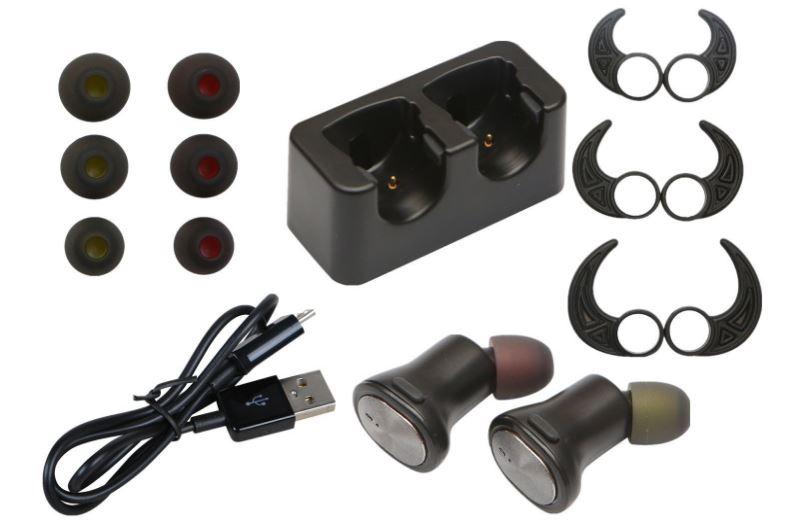 All this requires is access to either an electrical outlet with an appropriate charging adapter, or a USB connection to a charging compatible device, such as a laptop or wireless router. This gives you plenty of opportunity to charge, and use them at your discretion.
When comparing them to similar wireless earbud headphones in their class, anything that provides greater quality in any individual area like sound performance, ease of use, or even connectivity will likely come at a much greater price.
Conclusion
The Simger Beats Wireless Earbud Headphones are not only rated for high quality audio with regular indoor use, but are also durable enough, and provide a reliable enough connection range to be useful outdoors or at the gym as well.
Crystal clear stereo audio is provided, and along with their previously mentioned ease of use features, you can select between small, medium and large earbud sizes, making them a versatile, highly valuable and comfortable option.