SmartWings
Pros
Dozens of designs to choose from.
Can be ordered to fit almost any window.
Easy to configure and install.
Can run on battery, wall power, or solar.
Cons
No native scheduling capability.
Very pricey compared to "dumb" shades.
When most people think about interior decoration, they think of things like paint and furniture. Maybe you think about fixtures, flooring, and trim. But one often-overlooked aspect of decoration is the proper use of natural lighting.
Now, a lot of this is in the hands of the original architect. Unless you're building your home from scratch, adding or removing a window is an expensive proposition. But you don't have to make extreme modifications to your home to get better natural lighting. Sometimes, all it takes is the creative use of blinds and shades.
Most often, people think of blinds and shades in the context of blocking out light. This can certainly be the case. A good set of blackout shades can significantly darken your room even in broad daylight. Even an ordinary set of shades is good enough that the first hour of morning twilight won't wake you up.
But there are circumstances where you want to filter or reduce the amount of natural light. If you've got a big, south-facing picture window, it can get really bright in the middle of the day. In that case, while you don't want total darkness, you want to dim the room slightly.
Shades and blinds are also great for privacy. Maybe you don't need darkness, but you don't want your neighbors inadvertently seeing you change your clothes, either. For all of these reasons, it's smart to choose a quality set of window shades.
SmartWings Motorized Smart Window Shades & Blinds
Today, we're going to review the SmartWings Motorized Smart Window Shades & Blinds. These blinds and shades come in several different varieties, with different materials and transparencies. But all of them share a common family of motors, and can share the same controllers.
To truly understand them, we'll need to take a close look at all of their features. We'll have to think about how they're designed, and how you install them. We'll have to discuss how the motors are powered, and how the controls work. We'll also have to look much more closely at the different cosmetic options. Let's get started, and see what we learn!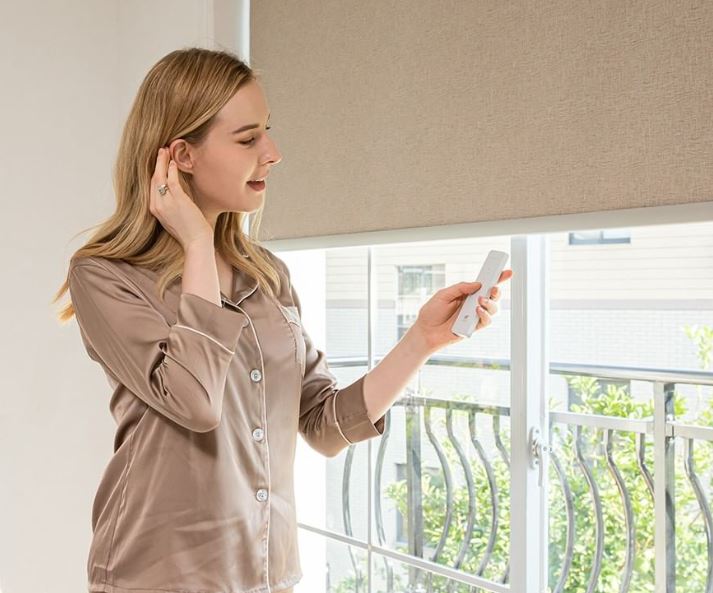 Overall Design
The SmartWings Motorized Smart Window Shades & Blinds have several variations. But all of them share the same basic features. To begin with, they all mount at the top of your window, and drop or roll down from there. These aren't traditional curtains or Venetian blinds that move from side to side.
When ordering, you'll also have the same general sets of options. To begin with, all of SmartWings' offerings are available as both an outside and an inside mount. And outside mount is where a shade is mounted on or above the window frame above the window. An inside mount is where the shade is mounted inside the window frame, and bracketed into the sides.
Similarly, most versions of the shades can be ordered either with or without a valence. They use the same sets of motors, which offer the same performance. They even use the same family of remote controls. Using the same remote, you can control shades in different rooms and different styles.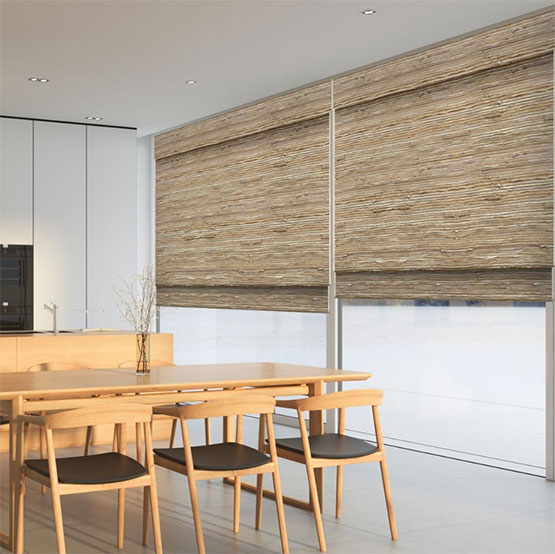 The motor itself is cylindrical, and is concealed in the end of the mounting rod. It can be positioned at the left or right side, depending on your preference. Not only that, but you can choose the roll direction for rolling shades. They can either hang down from behind, or drape over the front of the roller.
You can order these shades and blinds in any size from 20 inches to 8 feet. Sizing is in 1/8-inch increments, so you can get a very precise fit for almost any window. Available heights are extremely long, enough to cover a floor-to-ceiling window and then some.
All the blind varieties are backed by SmartWings' three-year manufacturer's warranty. You don't have to worry about any failures due to defects in materials or workmanship.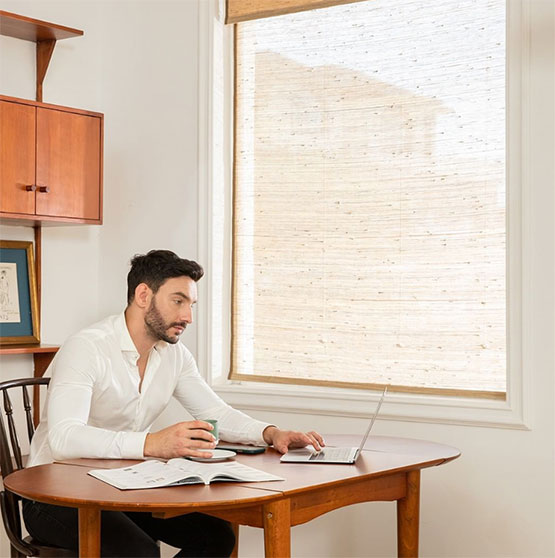 Three Design Choices
SmartWings offers three main varieties of shade: standard roller shades, woven wooden shades, and zebra shades. Each of these, in turn, comes in several different varieties. Let's take a closer look at each of these categories.
Roller shades are probably what you picture when you think of window shades. The shade is a consistent sheet of material, which is curled up in a roll. This style comes in nine different options, including different materials such as linen, vinyl, and PVC. Different materials, in turn, come in different transparencies, ranging from 5% filtering shades to blackout shades. Not only that, but all nine options are available in five or six different colors. Needless to say, you're looking at plenty of variety.
The woven wood shades are a bit different. Instead of rolling up at the top, they collapse into a bundle. There are two different versions of this: a 50% and 100% blackout. Both versions are available in eight different color options, so you can match them to almost any room.
Zebra shades are similar to the roller shades in general design. However, instead of being made from a consistent material, the material is banded. In-between the bands of shading is a translucent material that allows near-full visibility. There are three types of zebra shade: an 85% blackout, and 75mm and 95mm translucent versions. All three come in three different color patterns.
It's also worth mentioning that SmartWings sells a single model of outdoor shades. It's available in four different colors, and it has a 5% transparency. You can actually see through it, but it significantly dims incoming light.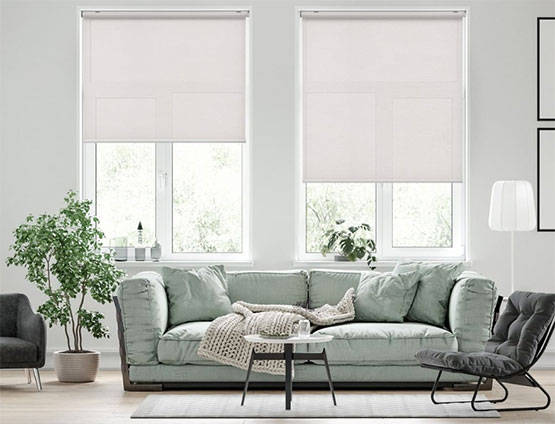 Installation
Installation is pretty straightforward, but only if you get the right measurements. Before you place your order, you'll need to measure each window. For an outside mount, you need to measure the width and height of the entire window frame, including the trim.
For an inside mount, measure the width and height from the inside edges of the window frame. Make sure to take exact measurements. When you order, you'll be asked to give a measurement that's precise to an eighth of an inch.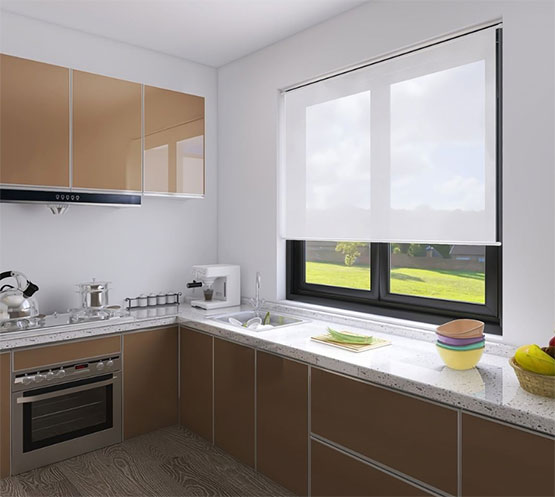 When you receive the shades in the mail, you'll get all the hardware you need for installation. This includes all the necessary mounting brackets, screws, and anchors. In most situations, all you'll need is a drill, a level, and a screwdriver, and instructions are included. Even if you're not all that handy, you can hang a set of these shades in less than half an hour. More experienced folks will have them installed in far less time.
If you like the idea of these shades but want a different design, check out the Axis Gear Smart Blinds. These are semi-transparent ribbed shades, designed for privacy rather than for blacking out the room. They have similar functionality, with the added bonus of smartphone app controls. That said, the general design is older, and the hardware is bulkier.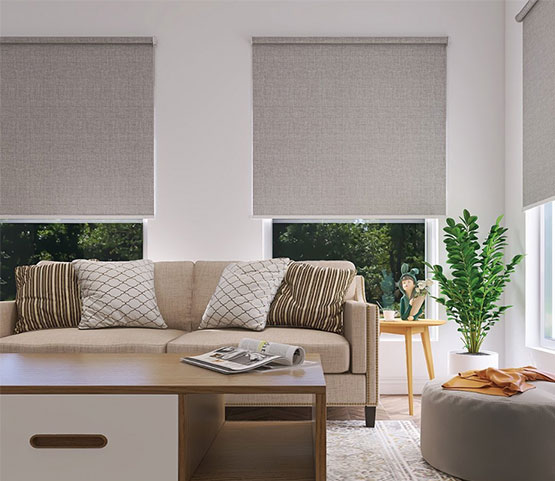 Controls
Most people will control the SmartWings shades with a handheld remote. While the remote is totally optional, it allows you to easily open or close the shades, or to stop them partway. It also allows you to change channels, so you can control multiple shades with one remote. There are 5- and 15-channel options, and the 15-channel remote even has a slick on-board LCD display.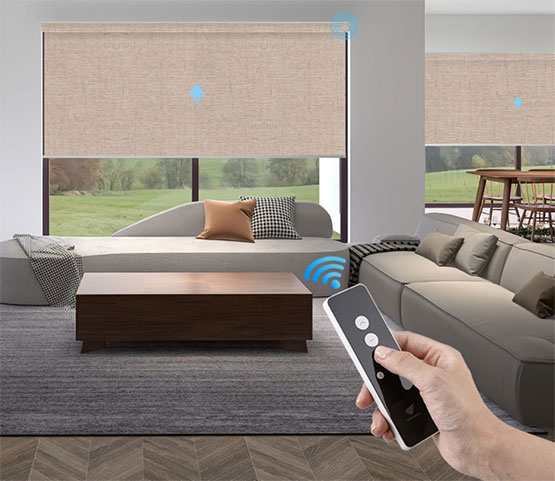 In addition, you can control your shades with your favorite voice assistant. They're compatible with Amazon Alexa, Google Assistant, and Apple HomeKit. Be careful when you're ordering, though. You'll have to make sure to order the motor that's compatible with your choice of voice assistant.
One thing we didn't like was that there's no smartphone app. This means there's no native scheduling capability. The only way to run these shades on a schedule is to first pair them with Amazon Alexa. Then, you can go into Alexa and schedule them using Alexa's built-in tools.
If you want something with native scheduling control, take a look at the SwitchBot Curtain. It's a robotic motor that attaches to most curtain styles, so you don't have to replace your whole window dressing. Then, you can use the smartphone app to set a schedule and perform other controls.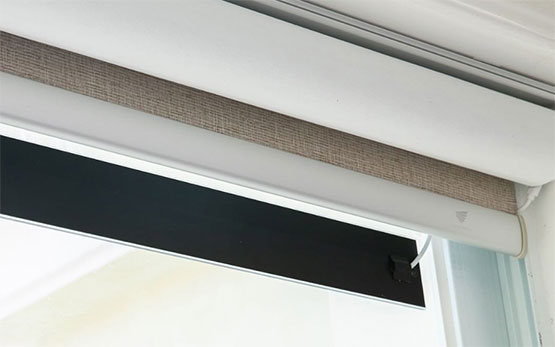 Power Supply
The SmartWings shades are battery-powered, but the battery capacity is impressive. It's built into the shade, and it's rechargeable, so you don't have to replace anything. On a full charge, it's capable of approximately 600 full up and down cycles. Exactly how long it will last will depend on the height and width of the shades.
The motors are designed to be removable for charging, and they charge via a USB Type-C cable. The cable is included in the kit, so you're ready to plug into any USB power supply. Charging takes only around 5-6 hours, so it's easy enough to do overnight.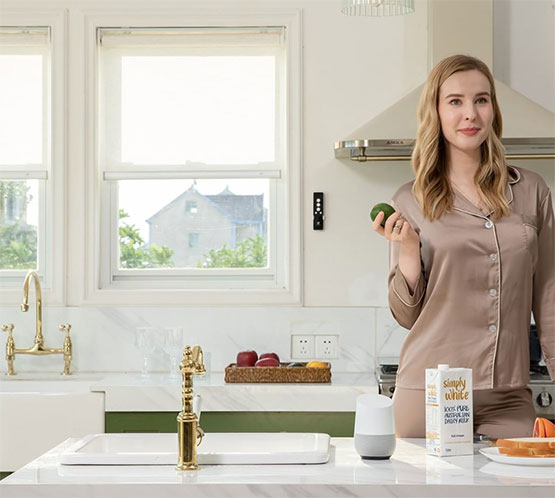 Then again, maybe you don't want to take the motors out for charging. No problem! You can charge them even when they're still installed, and the shades will still work. In fact, it's easy enough to buy a longer cable and plug them into an AC wall adapter. Then you can leave the shades plugged in indefinitely, and they're essentially hardwired. If the power goes out, you'll still have the battery as a backup.
In addition to all that, you can order each shade with an optional solar panel. The panel can be mounted discreetly inside your window and behind the shade. It's fairly small, but it's more than enough to keep your battery topped off. As an added bonus, it doesn't add a dime to your power bill.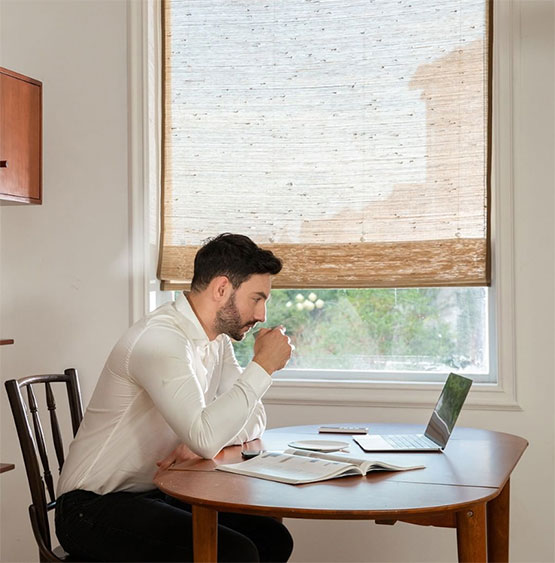 Final Verdict
The SmartWings Motorized Smart Window Shades & Blinds are all very well-designed. The many colors and styles mean that there's a good fit for almost any space. Controlling them is easy, and they're compatible with the major home voice assistants. Not only that, but you have plenty of convenient ways to power them.