When it comes to digital cameras, Sony is a veteran. Although they haven't quite earned the same market share in the DSLR market as Canon or Nikon, many of their previous cameras have certainly stood up to the tests. Their latest camera, the A99II, looks to be a worthy successor to the wildly successful A99. Have they updated this camera simply to be competitive in the marketplace, or have they built something that surpasses the current popular models? Let's find out.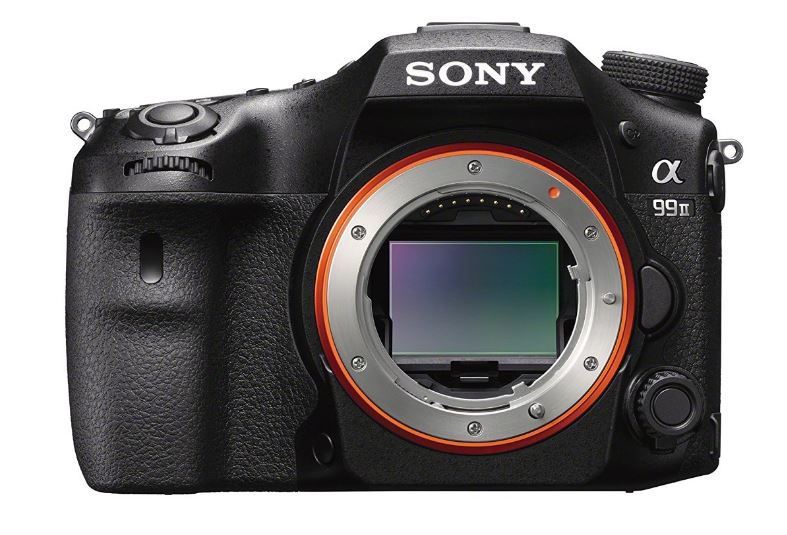 Design & Operation
Sony has put a lot of effort into improving on the a99II Digital SLR Camera, upgrading on its predecessor, the Sony a99. For starters, the a99II is 8% smaller than the a99, and a host of design improvements have contributed to reduce the size, weight and ergonomics of the camera. For example, they've managed to reduce the size of their 5-axis image stabilization system to fit in a smaller body and still provide impressive stabilizing.
Sony has refined the grip and manufactured the body with more practical dimensions to allow for shooting for long periods of time, while still feeling secure and comfortable. You are able to personalize the camera to your exact needs and preferences using custom button assignments. There are definitely times where we've wished a certain function corresponded to a different button located elsewhere on the camera body, and we assume you have to.
With the a99II, you are able to reassign the AF/MF button, preview button, AEL button and ISO button to certain functions of your desire (up to 65 options of functions). This way, your most commonly used functions are personalized to your needs: depending on your personal preferences, or what you will be shooting in different scenarios.
Durability
Aside from design changes to make shooting more comfortable, Sony has added a host of new features to increase the ruggedness of this camera. You can rest easy knowing that even in shooting more rugged settings, it can handle the environment.
The dust and moisture resistant exterior prevents any water or dust particles from penetrating the body. It's been manufactured from a rigid magnesium alloy. The front, rear, and top of the body is reinforced by the durable alloy.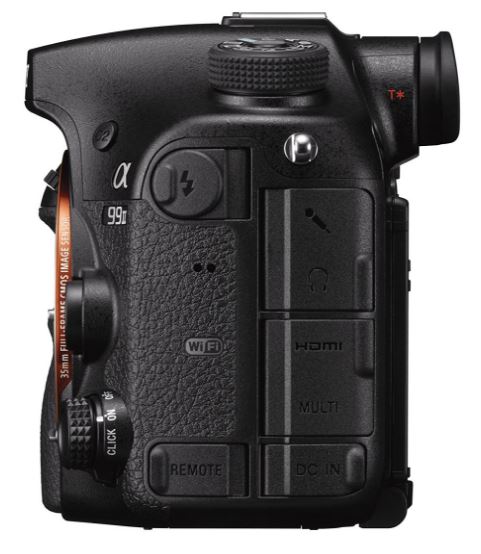 Buttons, dials and output covers have sealed protection with tongue-and-groove jointing to seal off any internal components from the elements. They've also included a special coating that covers the image sensor, preventing any dust or dirt to settle on the sensor.
Certain temperatures and humidity levels can make settled dirt or dust more difficult to remove. The special coating provides two-fold protection, by first preventing any debris from settling, and also making it more easily removed if it does happen to settle.
Autofocus
Arguably the feature that stands out the most for the Sony a99II is its autofocus technology. Sony has clearly invested a lot of time producing a camera with superior autofocus capabilities to make capturing the perfect exposure as easy and efficient as possible. 'Eye Autofocus' will track focus on your subject's eyes, and allow you to capture momentary facial expressions. The Eye Autofocus is great for shooting portraits, which are typically taken using large apertures (small f-numbers such as between f/1.8-f/2.8) to produce noticeable bokeh.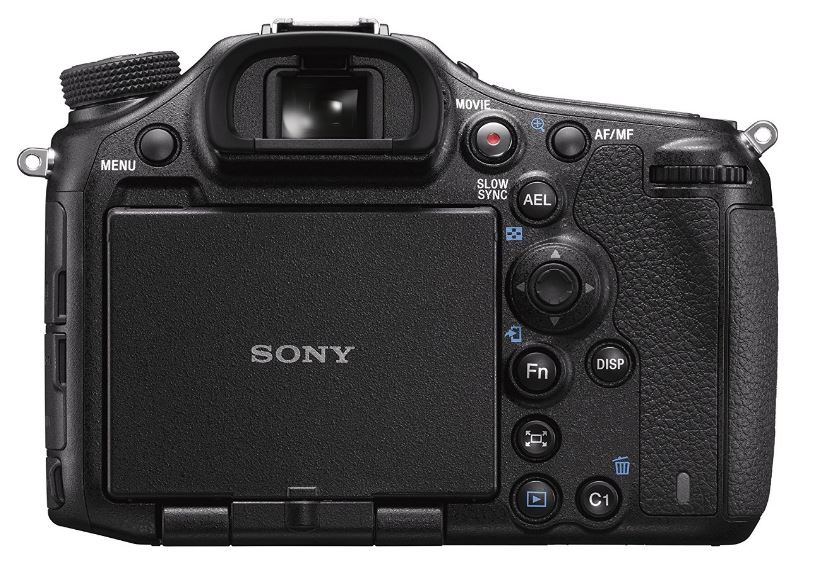 Sometimes when shooting at such large apertures your subject may appear out of focus due to the incredibly shallow depth of field produced, so the Eye Autofocus helps to avoid this issue. The entire autofocus (AF) area is covered by 399 points (the world's largest AF area), which will quickly and reliably track your subject. This feature makes the AF extremely effective at apertures less than f/2.8, even when not using the Eye Autofocus.
It's also impressively precise when shooting in low-light conditions and at high ISO. This DSLR can capture incredible images during night shoots and other low-light conditions. Sony's unique Translucent Mirror Technology enables light to simultaneously react with the image sensor and the autofocus sensor.
This, along with Sony redesigning their AF algorithm, allow for precise, rapid autofocus with impressive tracking ability. It's capable of shooting up to 12 fps with reliable AF, allowing you to capture minute details in fleeting moments, all with appropriate exposure and accurate focus.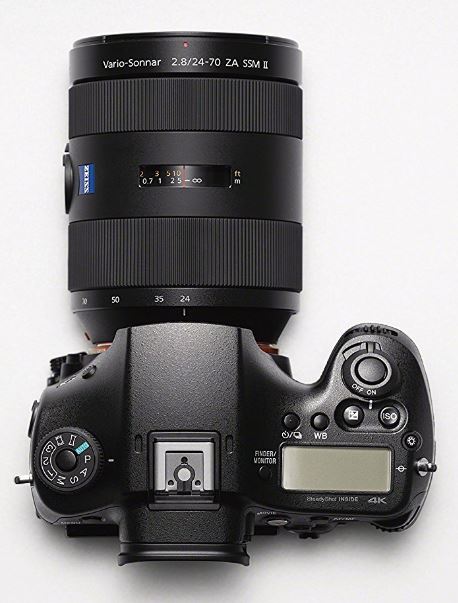 Image stabilization
As mentioned earlier, Sony has managed to compress its 5-axis image stabilization technology to fit inside the compact body of the a99II. The stabilization system accounts for five different types of camera shake: movement straight up and straight down, yaw (rotation around the y axis/shaking your head movement), pitch (tilting up and down/nodding your head movement) and roll (rotation along the x axis/tilting your head to the side).
All these types of motion can impact photos, and it does a great job at accurately detecting any movement and eliminating it. The system is integrated into the body of the camera, so it doesn't just rely on digital stabilization to better reduce shake. The effects of the image stabilization system are easily visible when observing your subject using live-view mode.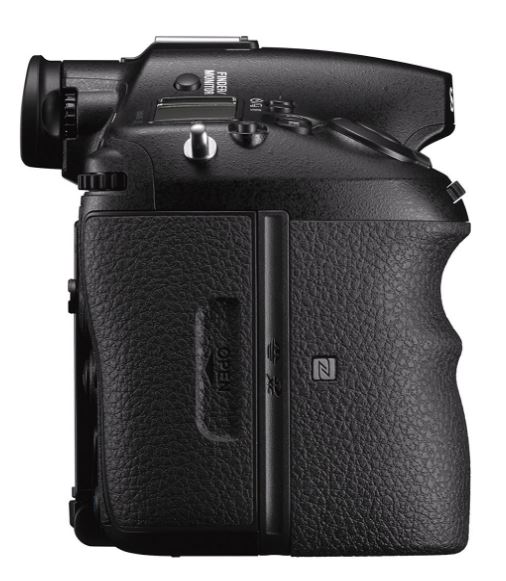 Sony has actually calculated that the effects of the stabilization system correspond to using a 4.5-step faster shutter speed. This is especially noticeable when shooting in low light, close-up, but really is great for any setting. Regardless of your shooting environment: longer focal lengths, poor light conditions, stills or video, the image stabilization is extremely impressive and really contributes to the quality of your shots.
Image Quality & Resolution
The Sony a99II houses a massive 42.4-megapixel back-illuminated 35mm full frame CMOS sensor. The back-illuminated sensor has an extremely wide and expansive sensitivity range and produces very little noise in its images. The sensor also lacks an optical low-pass filter, which often compromises the sharpness of your images.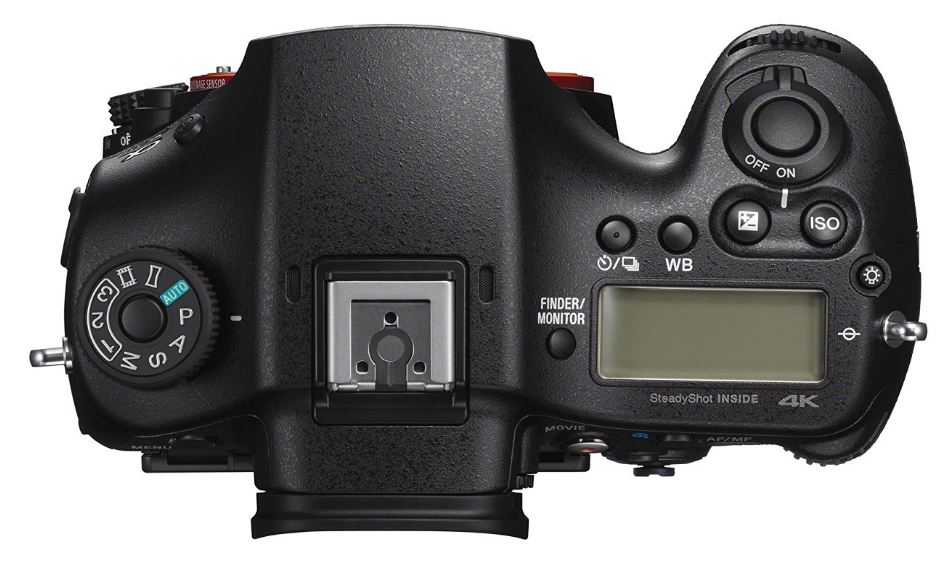 This leaves your images clear and detailed from every corner. A powerful high-speed BIONZ X processor supports this camera's sensor. The associated front-end LSI improves the data processing of your images. The processor also possesses detail reproduction technology that accurately reflects the image you're capturing with precise realism, and the diffraction-reduction technology that maintains detail and clarity while reducing noise.
File Sizes & Storage
It supports 14-bit RAW format for images, which maintains the highest quality possible with brilliant tones and immense detail in your exposures. 14-bit RAW allows you to capture pictures with excellent quality, allowing you to make adjustments later in post-processing without compromising the original image.
The 14-bit RAW files are massive, so you want to make sure you supplement your camera with large SD cards. Thankfully, it possesses two SD card slots (SDHC/SDXC compatible) for which to store your images and videos. One of the slots is also compatible for Sony's trademarked Memory Stick PRO duo cards.
Video Quality & Features
This DSLR captures brilliant exposures, but Sony has also ensured that it can film extremely high quality videos. The large 42.4-megapixel 35mm full frame sensor allows you to record high-res 4K video footage that is clear, well-contrasted and with brilliant color. Filming in XAVC S format enables you to record up to a maximum of 100Mbps, capturing fine movements and minute details in your videos.
The a99II is capable of varying its frame rates from slow motion (1fps) to fast motion (120fps). Depending on what activity or subject you are shooting, or your personal stylistic preferences, the massive frame rate range gives you full creative freedom and control of your videos. Videos can be shot in either 4K of FHD formats, depending on the amount of quality you need in your shot, and how much space you have available on your storage cards. You can export your videos easily using its HDMI output.
Connectivity
You are able to connect your camera to a mobile device when using the PlayMemories Mobile app (which must be installed to your smart device). The connection is made possible through Bluetooth technology. Using Location Information Link, you are able to use any location information data from the device you have tethered, and associate the location metadata with the images you are capturing.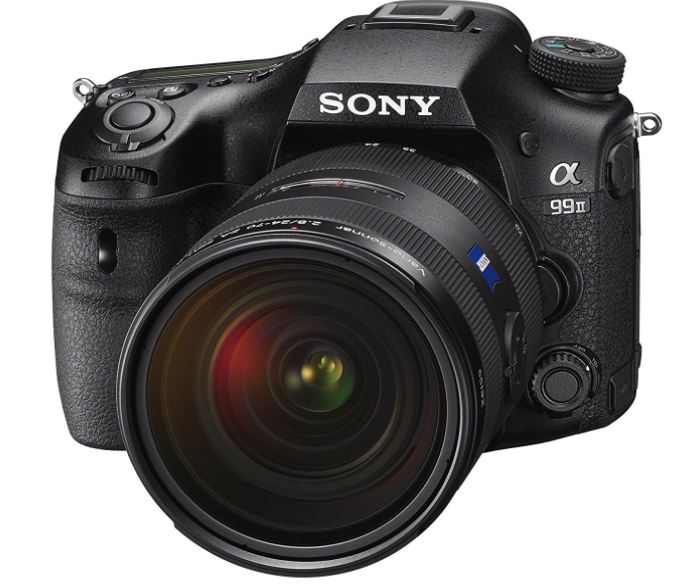 Then once you're home later on, the PlayMemories Home app for your computer can organize all the pictures you've taken with the associated location data into a digital map, marking where you took each picture.
So, Should I Buy The a99II?
The Sony a99II Digital SLR Camera is a significant step-up from its predecessor, the Sony A99. Not only have they improved on most features of the a99, but they've also managed to compress those features into a smaller, and more ergonomic body. The body is dustproof, water-tight, and composed of a magnesium alloy that is rigid and tough. Its 42.4-megapixel sensor captures clear and detailed exposures, and the 5-axis in-body image stabilization technology reduces nearly all noise and shake from handling the camera.
The autofocus system's superior 399 focus points and impressive tracking abilities allow you to quickly and precisely focus on your subject. The video quality is equally impressive to the pictures it produces, and films professional-level footage – all from the same body. This is a powerful DSLR that produces pristine 4K video, and clear, vibrant still images. If you're looking for a formidable full frame camera for your photography, it's a great option.
Meet Derek, "TechGuru," a 34-year-old technology enthusiast with a deep passion for tech innovations. With extensive experience, he specializes in gaming hardware and software, and has expertise in gadgets, custom PCs, and audio.
Besides writing about tech and reviewing new products, Derek enjoys traveling, hiking, and photography. Committed to keeping up with the latest industry trends, he aims to guide readers in making informed tech decisions.