In the past week, Sony announced one of it's latest releases, the HDR-AS50 Action Cam. They've listened to the suggestions and complaints from consumers to create a top of the line, user-friendly, feature-rich action camera that's built for capturing quality footage on your most exciting adventures. Built with a friendly user interface with an integrated screen, it's now easier than ever to achieve professional results whether you're mountain biking, snowboarding, skiing, or just camping. Paired with a wide range of available accessories, you can mount it just about anywhere you can imagine, control it via a live view remote, and much more. Set to release in February, we're really looking forward to it's release and decided to write up this review to summarize all that it has to offer.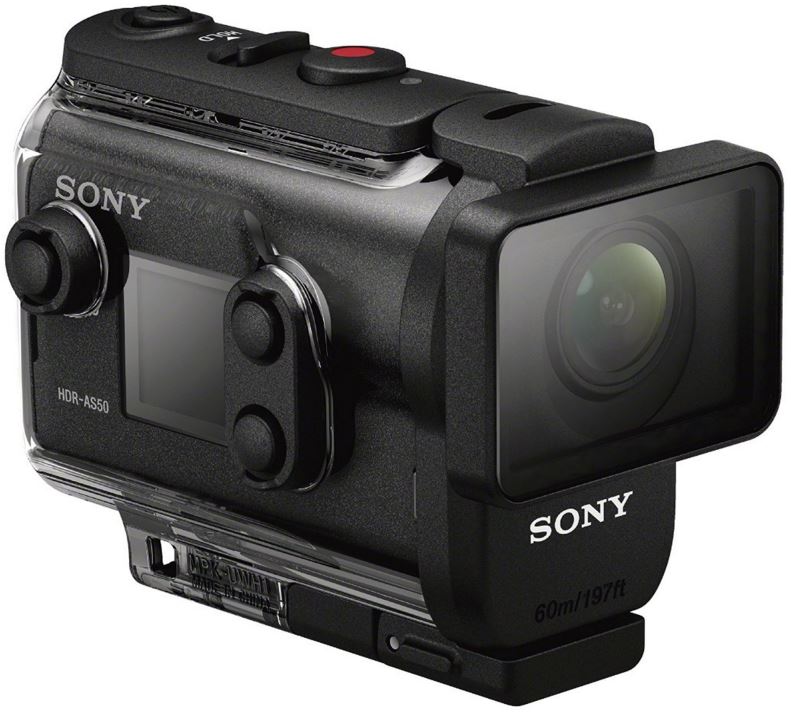 Quality Filming
Paired with a multitude of advanced features, the Sony HDR-AS50 Action Cam is built with a ZEISS Tessar Lens in order to give the best shot possible. It's sensor is a 1/2.3 type (0.3 inches) with a back-illuminated "Exmor R" CMOS Sensor so you can shoot at 60p for theater-like high definition enhanced quality that brings a new level of vibrance to the footage. With 11.1 effective megapixels for both video and still image shots, colors seem to "pop" and the clarity is simply remarkable. Topping out at 1080p at 60 frames per second, the camera shoots in full high definition, but is also labeled with a 4K feature.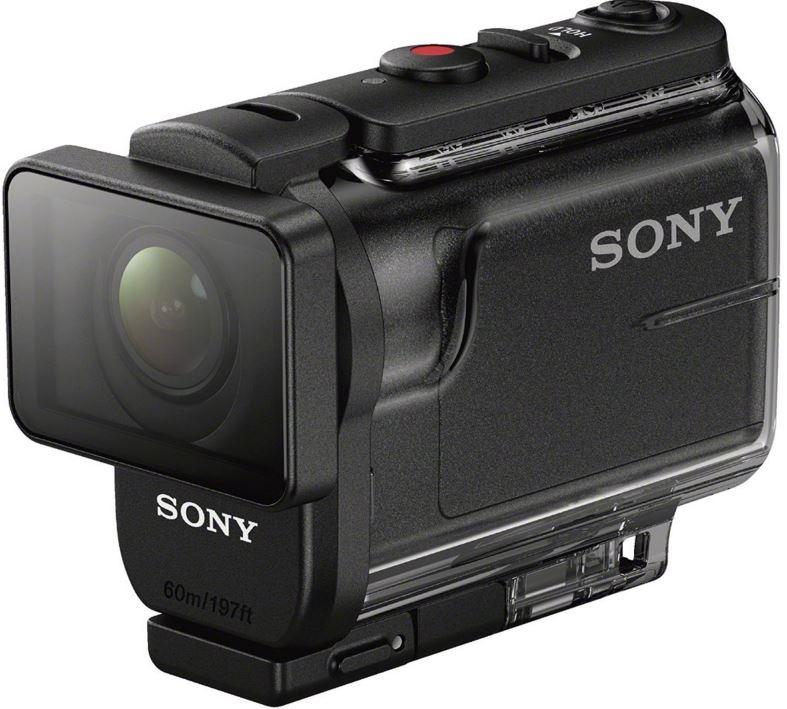 One of the most favorite features is the 4K Time Lapse Capture. It produces a perfect time-lapse in true 4K quality that can be shot at a series of custom intervals. Pair these images with the Action Cam Movie Creator or the Action Cam App, and you're given full range to transform the time-lapse into a 4K high definition video. However, keep in mind that the 4k feature isn't available for normal videos, it simply renders any time lapses you've created in 4K.
Also, thanks to the internal BIONZ X image processor, the camera successfully reproduces every rich detail with the right amount of texture and lighting. This gives the footage a richer tone with more realistic gradations and no noise or distortion.
Easy Interface
With an integrated LCD screen on the side, you're given a lot of options with the ability to easily setup and configure while you're on the go. Although it may not be a touchscreen or even a color screen, it gives you all the functionality you need to adjust settings on the fly. All of the menus and options are accessible from this small screen, and the two small exterior buttons give you the ability to toggle between setting changes without much effort.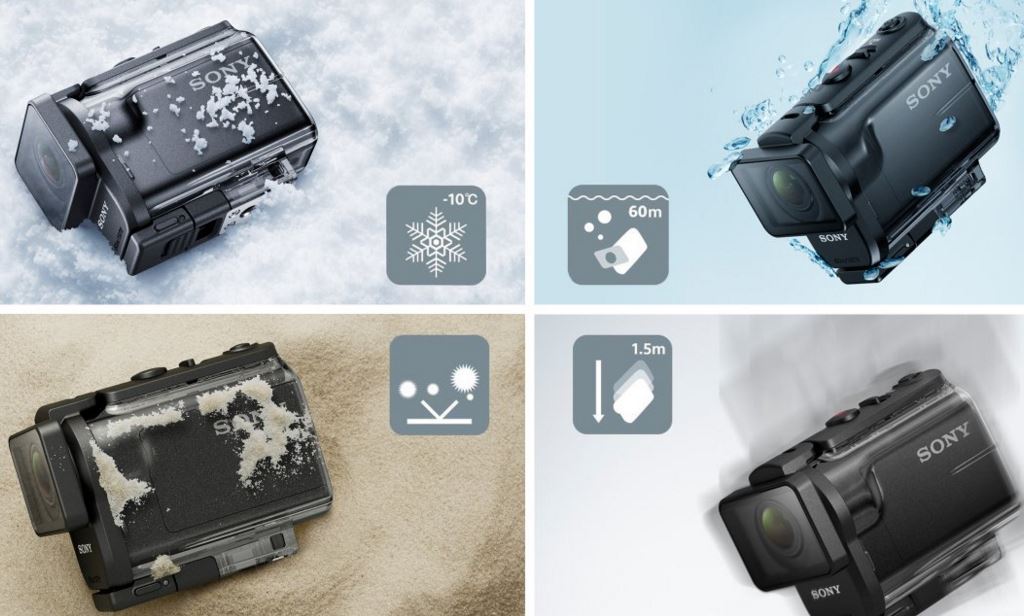 Measuring just 47 millimeters tall (1.87″), 24.2 millimeters wide (0.96″), and 83 millimeters (3.37″) in length, the Sony HDR-AS50 is small, sleek, and built for portability. From it's predecessor, they've made a notable improvement in it's overall shape by including a flat base instead of a curved one. Although it may seem like a small and unnecessary change, the ability to stand up on it's own is a huge upgrade. This means you don't necessarily always need a tripod (although you can easily attach one).
SteadyShot
Often times when you're filming your adventure, you're likely on a bumpy trail or moving at fast speeds that naturally create a lot of bounce and vibration that can transfer to the footage and make it unbearable to watch and actually enjoy. Whether you're on a rocky road or surfing some of the craziest waves, SteadyShot was designed to normalize the oscillation to reduce blur, noise, and distortion all at once.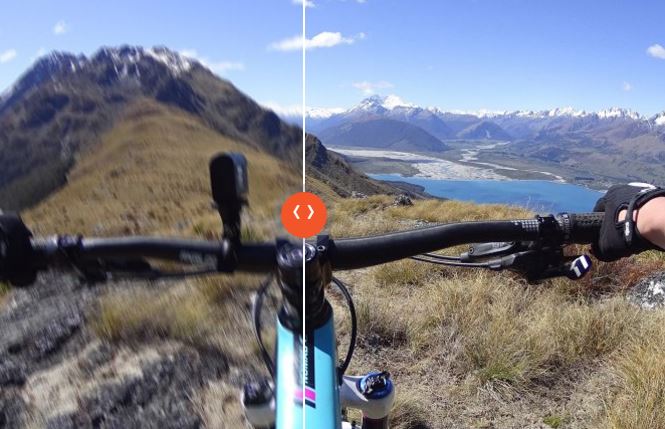 Housing
Included with the purchase of the Sony HDR-AS50 Action Cam is a housing unit that you can seal the camera within to experience full waterproof ability up to 60 meters in depth. It adds a strong and sturdy layer of protection between water, dust, and other particles that you don't want to get in the way. Sand, grit, water, and mud are all kept out so your footage is never compromised when you're filthy dirty. Additionally, it adds a layer of shock absorption so falling or hitting it with a lot of force won't affect it.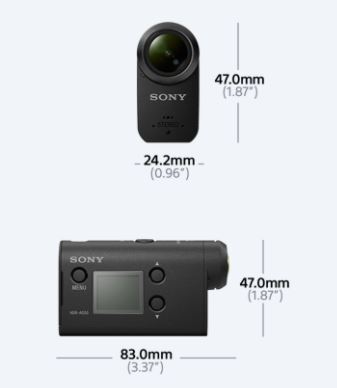 Live-View Remote
For an additional upgrade, consumers have the option to invest in the "Live-View Remote" that opens up the door of possibilities. It can be worn on your wrist, or even physically attached to the camera itself to give you a new range of flexibility. It gives you the ability to see in real-time what the camera sees, making it easier to adjust the way you have it pointed so everything is in frame. With the optional finger grip accessory, it positions the remote screen and gives you a better grip on the whole camera. Additionally, it actually powers up the camera when you power on the remote, just live your standard television remote.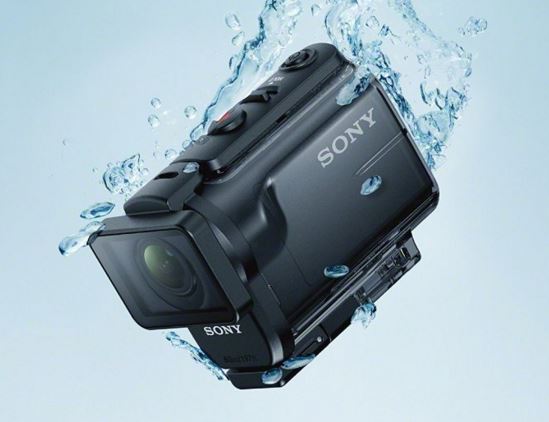 Overall Thoughts
Built with some very impressive features that pair well with both functionality and quality movie-making, the Sony HDR-AS50 Action Cam is sure to turn heads. With multiple mounting options, SteadyShot technology, full 1080p at 60fps, and a 4k time lapse mode, there's no doubt that it's built to impress. With an included rugged housing with full waterproof abilities up to 60 meters, you can take it with you wherever you go and not have to worry much about durability. From still photos to full motion movies, we feel that the HDR-AS50 is going to be a popular release when it comes available during the first quarter of 2016. Early estimates say that it will ship in February, but the best way to get a hold of it is by pre-ordering it on Amazon.com and being one of the first in line to receive it.