To create the most incredible home entertainment experience, you'll likely need to upgrade a few of your components to make them compatible with some of the latest technologies. If a Blu-ray player is on your list, Samsung's newest release, the UBD-K8500 3D Wi-Fi 4K Blu-ray Player is a smart investment since it incorporates everything you'd want in the next generation of entertainment viewing. Built with a wealth of advanced, top of the line features, it's packed with everything you'd want and more in a Blu-Ray player.

4k Ultra High Definition
Utilizing the latest in 4k Ultra High Definition, the Samsung UBD-K8500 Blu-ray Player excels with picture quality. With 4 times the picture quality over any of Samsung's predecessors, it offers the best way to experience insane clarity with the highest resolutions available. Built with advanced HDR technology, you can experience a dynamic feel that makes the contrast and brightness look phenomenally vibrant. The black tones appear deeper, and the white tones appear brighter and with incredibly sharp contrast.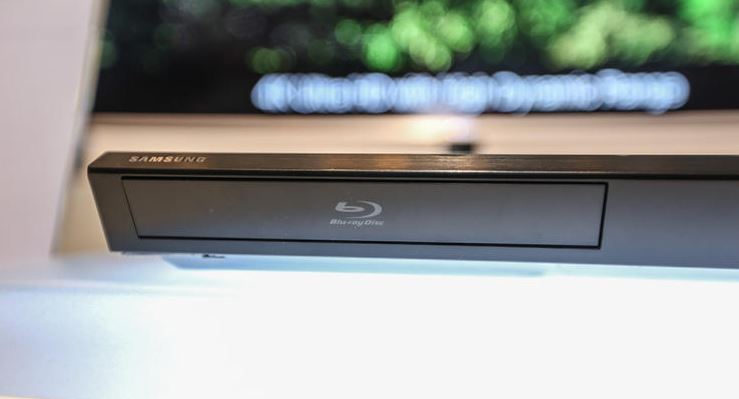 WiFi
Say goodbye to the tangle or cords and network cables that you used to need in order to connect your Blu-Ray player to your home network. The Samsung UBD-K8500 has integrated WiFi capabilities that are built-in and designed to exceed in range and connection speeds so you never have to worry about poor signals. If you do experience any poor signals, it may be because of your router, modem, or location in the house. However, the strength of the WiFi is superb and designed to never let you down. Best of all, the WiFi capabilities enable you to access content on your PC or mobile devices so you can stream it through the player and onto your television.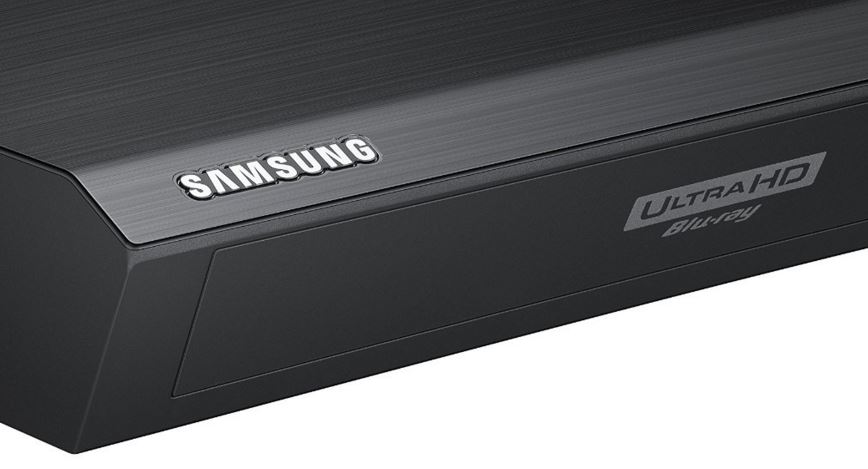 Streaming
Some of the latest content providers like Netflix, Amazon Video, and even YouTube are making 4k streaming content a reality. With the Samsung UBD-K8500, you can enjoy this reality by streaming full 4k ultra high definition right from the player, all through your existing home WiFi network. Although speeds can vary depending on your specific internet speeds and network connection, it gives you a truly wireless experience without any lag or excessive buffering.

Universal Disc Player
As Blu-Ray becomes more popular, older media will become outdated and eventually may be completely unsupported. However, with the Samsung UBD-K8500, you have the ability to play all of your music CDs, DVDs, and Blu-Rays without any compatibility issues. Samsung designed this player to work well with older media in order to incorporate a useful feature that everybody can find enjoyment in.
Sound
Equipped with DTS HD Master Audio and Dolby True HD, the digital sound quality is truly remarkable. Whether you're watching your favorite shows, movies, or home video content, Dolby Digital Plus optimizes the content to enhance the audio quality with an amazing amount of clarity and richness. Full 7.1 surround sound is supported to bring out the professional quality in all of the movies and videos you enjoy.

Brighter Color
With twice the color range of existing conventional Blu-ray players and 64 times higher color expressions, you'll notice a huge upgrade in quality right when you put it to use for the first time. The vivid color and bright effects offer cinema-quality enjoyment that boost realism and your overall theater experience when you're enjoying your favorite content.
Design
From first look, you'll notice that it has a very sleek and simplistic style. It's slightly curved in a unique matter to pair well with Samsung's latest lineup of curved SUHD TVs, but also looks great in any entertainment center with it's fine appearance. Measuring approximately 15.98 inches x 1.76 inches x 9.06 inches, it has a slim body and lightweight design at just 4.19 pounds that doesn't take up much space. When you're setting up your home theater, space can be crucial in some scenarios if you plan on pairing it with a receiver, game console, DVR, or other components that take up room on the shelf.
Final Thoughts
Set to release in the first quarter of 2016, the Samsung UBD-K8500 3D Wi-Fi 4K Blu-ray Player is designed from head to toe with an impressive list of features that are hard to beat. The 4k ultra HD is quite impressive and a huge upgrade from older 1080p technology to give up to 4 times the resolution than you may be used to. Pair this with the latest in Dolby Digital 7.1 surround sound and you have yourself one of the most incredible home theater setups you can get your hands on. Available to pre-order now on Amazon.com for a price of around $399, we feel that this player would make a smart upgrade for any home entertainment guru who wants the best of the best and doesn't want to make any compromises. If it's within your budget and sufficient to your needs, there's no reason to wait as availability may shrink once it's officially released.
Meet Derek, "TechGuru," a 34-year-old technology enthusiast with a deep passion for tech innovations. With extensive experience, he specializes in gaming hardware and software, and has expertise in gadgets, custom PCs, and audio.
Besides writing about tech and reviewing new products, Derek enjoys traveling, hiking, and photography. Committed to keeping up with the latest industry trends, he aims to guide readers in making informed tech decisions.