Often times we find ourselves enjoying our favorite music/movies while others are trying to rest or go about our business so we wind up irritating them on accident. The most obvious and practical way to get around this is to pick up a set of quality wireless headphones, and ultimately get to enjoy these things whenever you want. The Sony MDR-RF985 is a great example of headphones that can facilitate your spontaneity without the consequences of potentially getting in people's way.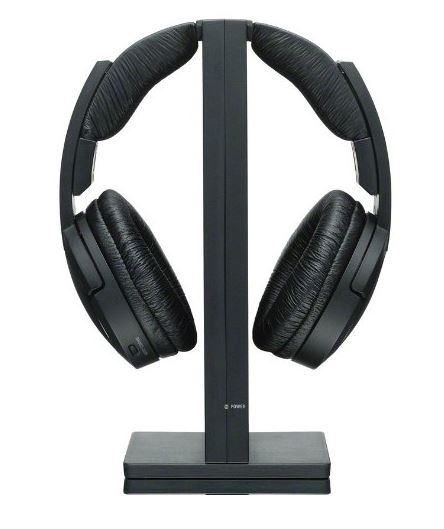 Comfortable To Wear For Hours
The design is sleek, fully sealed and you'll basically be isolated from different sounds coming from the environment. This isn't super practical if you're in a big city where you need to stay alert of things like incoming traffic, but its ideal when resting at home or taking a break at the office. There's enough padding on these headphones to keep you comfortable for hours and the volume control is made in such a way that you can enjoy your music as loud as you want without ever bothering people. The design on these is superb isolation wise.
One thing you'll likely appreciate the more you get to use them is how there are no static issues and that's even when you're using different electronic devices in the same room. Even if you put this to the test by intentionally bringing them close to electronic devices, all you have to do is use the tuning button and it instantly goes away. You'll be able to switch between different channel frequencies with the press of a button. The best part is that you'll ultimately have a tool that allows you to listen to music/live broadcast when you go for a refill in the kitchen or decide to take a break, because even if you have brick walls the signal keeps going strong.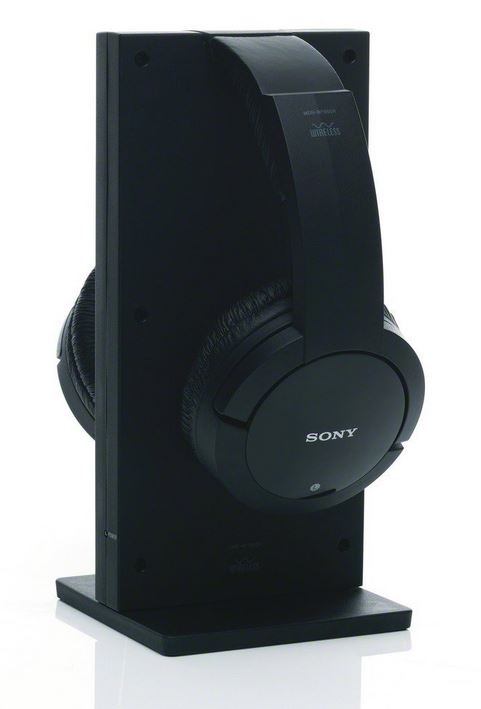 Great Connectivity
There are plenty of connectivity options you can use to pair these with different devices. They work with RCA connectors and 3.5 mini jacks. Inside the box Sony included a little cable that allows you to connect it to your phone or similar media devices. Even if your TV doesn't support those mini earphone jacks, you still have the RCA option left. And if you only have a digital output, simply connect the transmitter to your TV and it works like a charm.
If you only look at the pictures and you've never tried them out, you might get the impression that these headphones are big and weigh a lot. We tend to associate that with discomfort but the Sony MDRRF985RK Wireless RF Headphones are actually light to the point of deception – they're comfortable enough to wear for hours and also easily adjustable. They can accompany you anywhere from work to long overseas flights.
Noise Cancellation
Not only will you never accidentally interrupt people around you as you're enjoying music on full blast, but the noise cancellation on these is so good you'll probably never want to go back to using speakers at home. If you're watching TV for instance, you can easily tune the volume to your liking and never miss a single word – this is ideal if you're trying to soak up a lot of information by watching video tutorials or spending time in a co-working space when you absolutely need to concentrate. Although these weren't designed to be the loudest, you still get around 100+ dB of maximum volume.
Exceptional Sound Quality
The quality of sound you'll experience on the daily is superb – it's frankly what you'd expect from Sony. The impression most people get when they first try out these headphones is "expensive". Sound quality is probably their main selling point and the sound is clear with absolutely no hiss/pops. The only thing that could be considered a downside as far as sound quality goes is that if you want the deepest/tightest bass, you'd be better off getting more expensive headphones. As long as bass isn't your main concern, they do an amazing job.
The transmitter that comes with these headphones will allow you to connect as many pairs as you'd like as well as transmit the signal for up to 150 feet (45 meters). You also charge the headphones by placing them on top of the transmitter. There's a light at the top letting you know once they've fully charged.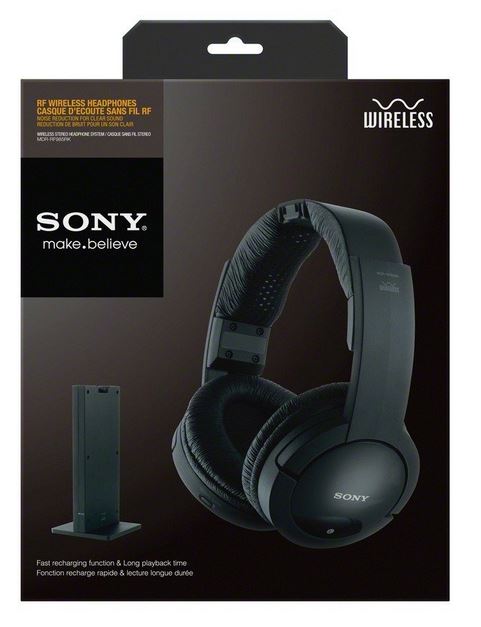 Any Downside?
The only downside to using these headphones (aside from not having the deepest bass response) comes with long term usage. We actually consider it a top notch product overall but because these headphones have a lithium-ion battery that's built in, you won't be able to access or dismantle the pieces to make changes.
This means that if the battery life ever comes to an end (and it does take years) you'll have to get to your dealer and let them replace the battery. They use a special tool to do so without messing it up. The good news is that the average lifetime you can expect from this battery is around 300-400 charges. Single charges will give you roughly 24 hours worth of battery life so it could be a few years before you need to do this and it's not uncommon among headphone manufacturers.
To Conclude
As long as you're ready to overlook the potential battery replacement issue, it doesn't matter whether you've used Sony products for years or this is your first time you're deciding to take the plunge – you will benefit from the Sony MDRRF985RK Wireless RF Headphones and so will the people around you. The value you get at such a low price point is amazing and could make a great gift for someone you care about.