Investing in a pair of wireless headphones is a smart choice if you'd like to cut the wires and finally be untangled from cords. One that's been turning heads lately is the Soundpeats Soundbeats QCY Qy7. They're an affordable pair of wireless headphones that are comfortable, easy to use, and built with a high quality design.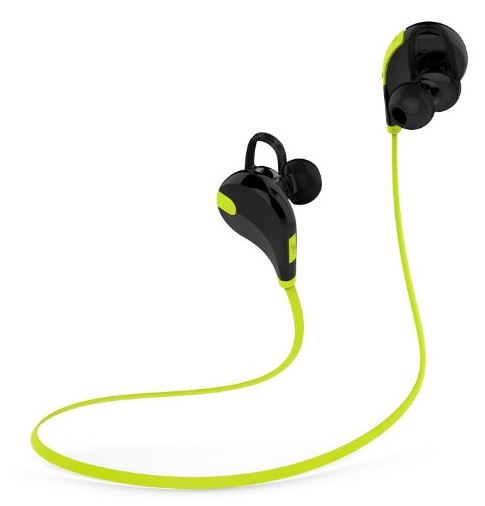 Let's get right down to the practical day-to-day usage you can expect from these headphones and whether or not they're worth it. First, they're very simple when it comes to design/function and they're connected by a single soft cable. The design couldn't be simpler: At the left side you have 2 "Power on/off" and "Volume up/down" buttons. The right side has a small USB charging port.
All you have to do turn them on is push the power button for a few seconds and you'll get a fancy sound confirmation when you do. If you're worried about connectivity, it's actually one of the best features on the Qy7. Pairing these headphones with other devices is a breeze – all you do is switch them on, check your Bluetooth menu and connect.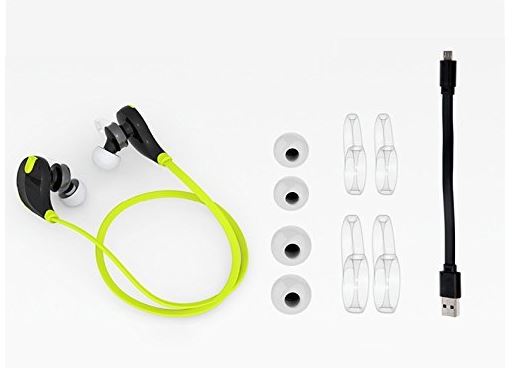 If you wake up early and want to get some music on your way somewhere, you'll be ready to rock in less than a minute. They do take a bit getting used to because if you're super active and tend to make spontaneous movements, they might fall out until you get used to twisting them in your ears a few times to set them in place properly. The fact that they have detachable rubber clips just makes it easier. You can go run a marathon with these.
What Is The Sound Quality Like?
We did some testing using different phones and audio files. The common thing we found is that these headphones are instantly identified and take 20-30 seconds on average to set up. The Bluetooth logo simply shows up next to your battery life meter and works flawlessly with different smartphones.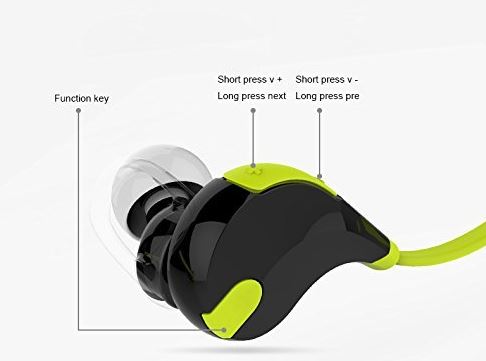 If you're used to working with iTunes, we recommend you try downloading music in lossless files which is a lot higher in quality compared to regular mp3's. These flies take up more space but offer a noticeable difference.
We tried out everything from rock n' roll to hip hop. At first we noticed the bass and low end are generally solid and sometimes hit a lot lower than you'd expect. It's almost to a degree where it becomes distracting. The good news is that you can reduce this bass response anytime you want. Considering these are athletic ear buds, you normally wouldn't expect them to play quality sound but they're beyond impressive.
The high side/top end can sometimes feel like its missing and this is a prevalent thing with mostly vocal songs. The tradeoff to that is you'll enjoy more powerful low-ends (bass). You might find listening to music on the Soundpeats Soundbeats QCY Qy7 Headphones so enjoyable, you start rescanning old songs just so you can get to experience them again.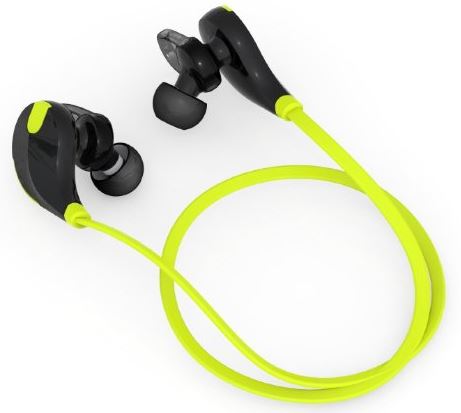 You can make them work with internet radio, streaming services, regular music, listen to audio books, etc. They get the job done!
Motivational Workout Music/Hip Hop
Most people enjoy listening to bass-heavy hip hop music that pumps them up at the gym or when exercising outdoors. If you generally enjoy the 808/bass heavy records and southern rap styles, these play amazing on the Qy7. In fact, you'd have a hard time finding headphones that are more practical for workouts (while not adding a certain burden) and at this level of quality.
The type of music people enjoy listening to for workouts tends to put an overwhelming emphasis on bass, and if you'd trade additional bass for less screaming highs – you're going to love these headphones. You might even prefer listening to bass-heavy or regular rap records on these headphones compared to a car stereo. The low end is perfectly smooth, the vocal range is pretty spot on and the highs are missing a bit but you'll hardly feel something' missing when workout out.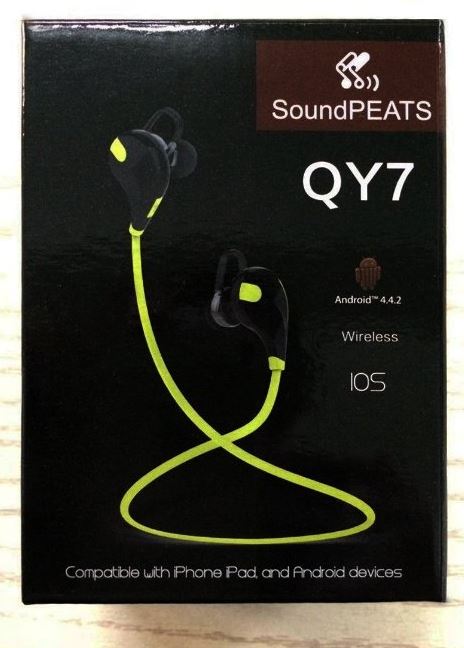 The Verdict
The Soundpeats Soundbeats QCY Qy7 are perfect if you're looking for something to add to your workout routine or feel like zoning out at work. The rubber ear tips are extremely comfortable, ensure they're kept in place and overall give you that isolated feel so you can focus on what you want. The reach is amazing, you can literally leave your bluetooth device at one end of an apartment, go through brick walls and still get great signal.
These headphones can certainly add to your workout experience, enhancing it in different ways and considering just how affordable they are – the value you're getting is amazing. They take less than a minute to set up, are comfortable to wear for hours (even with active movement) and offer a decent signal range. As long as you don't mind the extra bit of bass, you're going to love the Qy7.