No matter what kind of music you're a fan of, it's safe to say that we can likely all agree on one thing. Having a pair of headphones that are capable of producing high-end sound with superb comfort is a necessity for most listeners. But like most technology, there are so many differences in styles, brands and manufacturers that the process of selecting the right one can be quite time consuming and frustrating.
Nowadays, it seems that every brand has their own set of headphones, but with many differences among the various models. If you haven't heard, Sony is set to release a large variety of headphones in the coming weeks. Both over-ear and in-ear versions are set to hit the market, but they're not all created equal. Each model carries a unique twist with more features than ever before.
We set out to take a look at one of the more popular releases, the Sony WI-H700 and WI-1000X. As wireless in-ear headphones, they're both packed with several high-end features like Hi-Res audio, DSEE HX, NFC and other technologies that we're excited to see. But with a steeper price-point than others, are they ultimately worth the investment? We'll go in-depth and discover the differences between the two and how exactly they perform.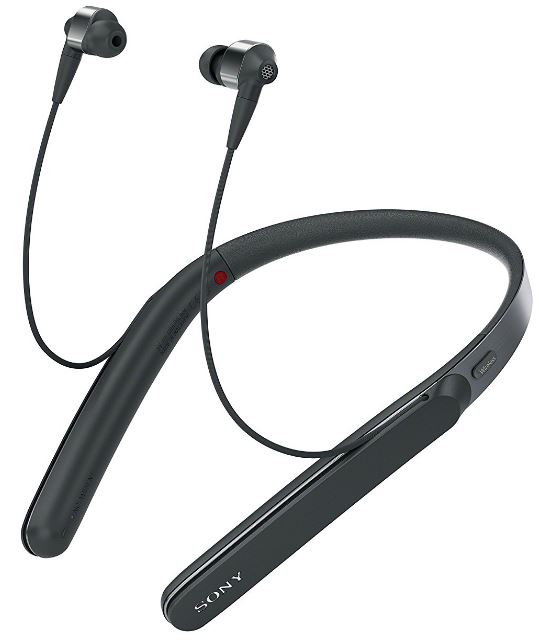 First Look
By taking a single glance at the WI-H700 and WI-1000X, you can tell that Sony took a minimalist approach to the design of these in-ear headphones. With two individual earbuds both connected to a neckband, the layout isn't quite unique, but we enjoy the slimness quite a bit. The WI-1000X has a bit thicker structure, while the WI-H700 boasts a slightly slimmer design. Although we'll discuss more differences soon, it's one of the first things we realized. The actual earbuds are quite similar as well, but they both seem to fit just as perfectly as the other.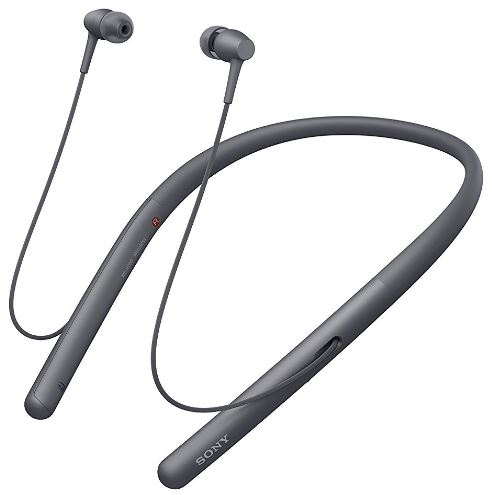 Bluetooth and NFC
Both models are compatible with Bluetooth and NFC (near field communication). These technologies let you listen wirelessly and establish a connection quite easily. The NFC feature is ideal for your first-time pair with whichever device you'd like to connect to. Pretty much any smartphone or tablet supports these, and it makes the initial setup process quite easy. Simply activate NFC on the headphones by hitting the "wireless" button. At this time, view your available nearby connections on your device and select the headphones. From that point on, you won't have to initialize this – simply turn on the headphones and your device, and they'll already be communicating.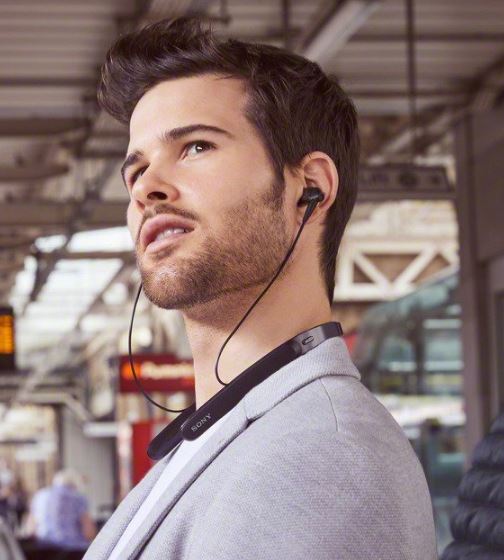 The Main Differences Between the WI-H700 and WI-1000X
Priced at a whopping $100 more than the WI-H700, the WI-1000X are designed for the listener who wants a higher-end experience. Built with industry-leading noise cancellation technology, the WI-1000X also have improved battery life, noise cancelling optimizer, ambient sound mode and adaptive sound control with Sony's mobile app. In addition, the WI-1000X boasts a really cool cable management feature that keeps them neatly out of the way, within the zip-style neckband. All of these features were left out of the WI-H700's, so let's explore each one of these to see if they're that important to have.
We listened to music through both and must say that we love the experience, but the WH-1000X definitely exceeds in some regards. Most notably, their noise-cancellation effects. The noise cancelling optimizer digitally excludes ambient noise without compromising the song that's being listened to. In fact, it only adds to the effects and gives a more studio-like feel. On top of this, we highly recommend utilizing Sony's free "Headphones Connect" app that lets you fine-tune the headphones to sound even better.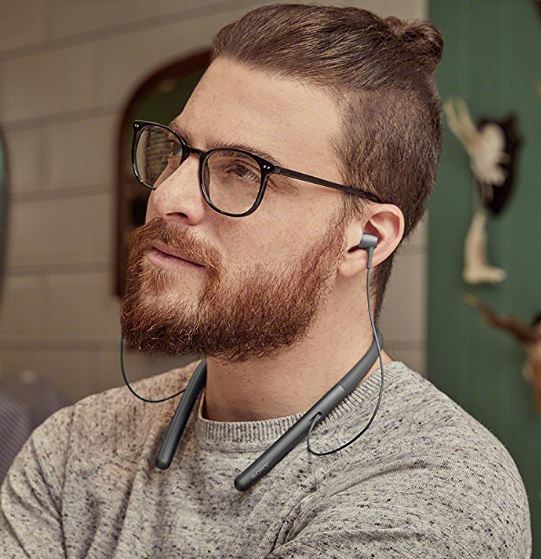 One feature that stands out is the Adaptive Sound Control. By enabling this effect on the WH-1000X, the headphones will automatically know when you're out and about and adjusts the sound respectively. Whether you're walking to the bus stop, through a busy airport or sitting down at a quiet park bench, they'll adapt to the current environmental conditions and adjust the sound profile accordingly. Pretty awesome if you ask us!
Another exciting feature that the WI-1000X has that the WI-H700 doesn't is the Ambient Sound Mode. Adjustable via the Sony app, this will function as a unique way to still hear essential sounds while you're listening to the headphones in a public place. It has the ability to work in conjunction with the Adaptive Sound Control, but think of it as the opposite. If you're deep into your song and crossing the street or waiting for an announcement, the headphones will adjust at that moment so you're still "in the loop". In other words, it lets you hear essential sounds in the current environment that you're in.
One more revolutionary feature that must be disclosed is the Atomospheric Pressure Optimizing. Now we haven't been able to test this feature first-hand, but it works off of the already effective noise-cancellation feature and improves upon it if you're in a plane. It's designed to deliver optimal sound in the sky, while you're flying in an airplane. Not only does it drown out the constant hum of the engines, it keeps the sound experience at its best by virtually muting out any added distractions.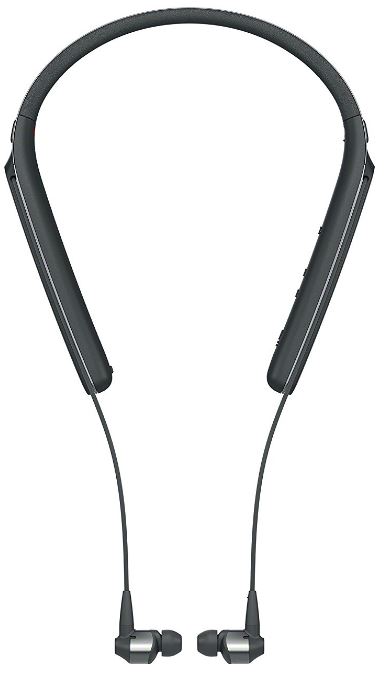 Sound Quality
Let's get one thing straight – both the WI-H700 and WI-1000X are both capable of producing phenomenal sound. The quality of the audio is downright incredible with everything you'd expect from Sony as a reputable brand. Highs, mids and lows are adequately balanced with a healthy amount of bass to top it off. Achieving an effective bass is always difficult to do in such a small structure, but this is Sony we're talking about. Sony has been well-known for several decades for their audio equipment – these two pairs of in-ear headphones don't seem to fall short.
Both equipped with Hi-Res audio, the WI-H700 and WI-1000X let you hear music that's as close to the original recording as possible. It does this by optimizing the music track to lessen distortion while it utilizes S-Master HX to reduce any distortion that may arise. This will then increase both the bit-rate accuracy and the audio samples per second to make all the subtle effects of the songs stand out. It's an effect that we've had the pleasure of testing out many times before, so we're very happy to see it included in both pairs.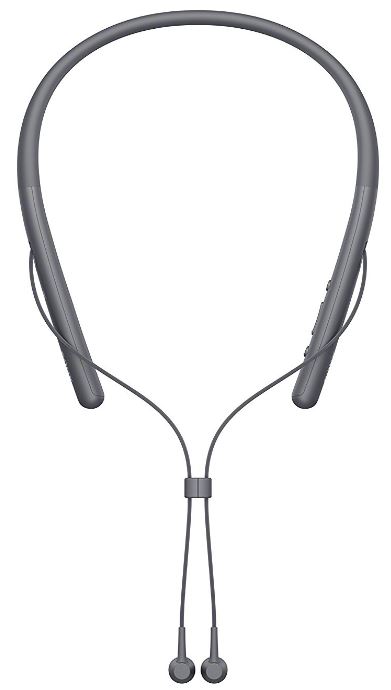 On top of this, LDAC support is standard in both models. It's designed to support and assist several transmission rates based on your current environment. This will, in-turn, allow for transmit audio at a rate of up to 990 kbps. A high-rate like this works well for any wireless audio device, but excels exceptionally well with Bluetooth headphones since wireless listening is always the norm.
One thing we really enjoyed was the DSEE HX feature. It's essential if you have a bunch of old MP3 files or older tracks that weren't necessarily recorded or saved in the most ideal format. DSEE HX analyzes lossy-music files and upscales them to sound much better than before. While it doesn't upscale them to real high-definition audio files, it gets quite close. This technology is exclusive to Sony and many listeners find a great amount of use with it.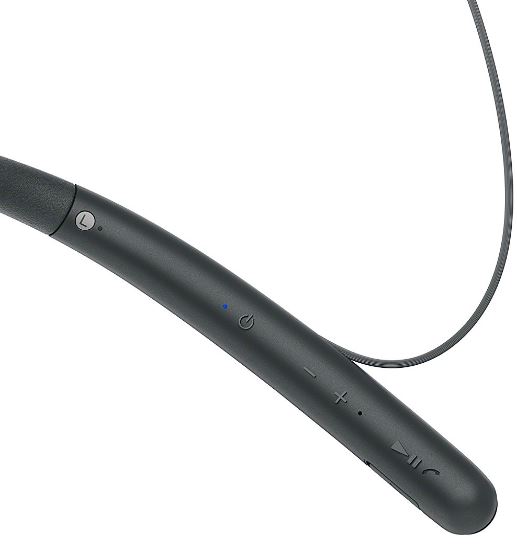 Sony Connect App
While we were truly impressed with the sound quality in both the WI-H700 and WI-1000X, the Sony Connect App is a nice addition. Free to iOS and Android users, it lets you tap into the full potential of the headphones by giving you a wide range of customization. You can adjust different aspects of the headphones and tweak a multitude of settings to your exact preferences. Best of all, you can save these into different sound profiles and interchange between them. Perfect to have if you're someone who shares the headphones or enjoys different effects for different genres of music. We found that using the Connect App was quite easy and didn't take a huge learning curve.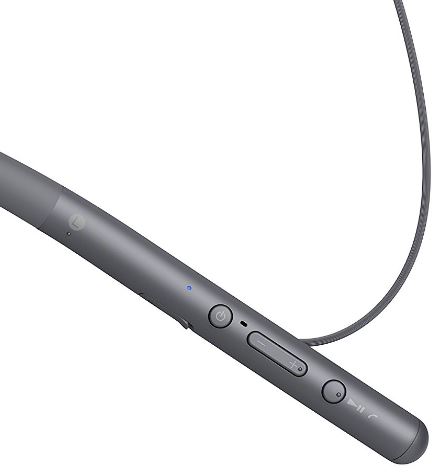 Battery Life
Excluding sound quality, likely one of the most important features of any wireless headphones is the battery life. Both the WI-H700 and WI-1000X have an internal lithium-ion battery built right into the neckband. As we stated before, the neckband of the WI-1000X is slightly "beefier" which may relate to the improved battery life that it holds over the WI-H700. With an advertised lifespan of 10 hours for the WI-1000X and 8 hours for the WI-H700, we wanted to see if this was truly realistic.
Throughout the course of a week of rigorous testing, we made sure that each model had a full charge to start. Then, we listened to the exact same playlist on repeat, as to lessen the variables between the two (so we could get a more accurate representation of each respective battery lifespan). To our expectations, the WI-H700 lasted 7 hours while the WI-H700 lasted 9 and a half hours. Fairly close to the advertised lifespan that Sony states, we were quite happy with our results. In additon, they've included a free auxiliary cable just in case you want to continue listening when the battery dies and you're nowhere near a power source. Quite nice to have, but not a necessity if you keep the battery topped off or don't plan on long listening sessions.
Charging the internal battery is a piece of cake. Simply plug in the supplied micro USB cable and within about 2 hours, they should carry a full charge. Quite easy and painless if you ask us.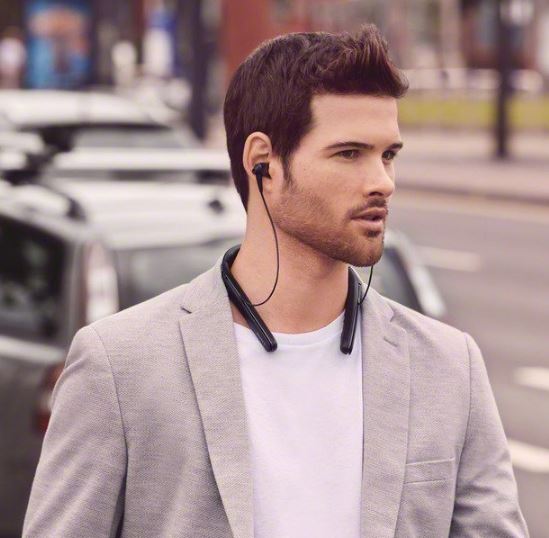 Vibration Notification
Something that sets the both the WI-1000X and WI-H700 apart from other models is their Vibration Notification feature. It works well for those that enjoy making and receiving phone calls from their headphones, in a hands-free manner. Once the headphones are paired with your smartphone, this feature will automatically be enabled. If you receive an incoming phone call, the neckband will actually begin to vibrate. To take advantage of it, you don't need to do anything. Simply accept the call with a single click and the communication will be instantly established. Hands-free phone calls are quite common these days, so it's nice to see that Sony included this small add-on.
Comfort
It's quite apparent that both these models have a very similar layout. The neckband is to be worn around the backside of your neck, with each earbud pushed into your ear canals, connected by a small cable. The band provides all of the functionality, with the buttons (play/pause/next/previous) located within the left side. The location of these is quite discreet as they're hidden from plain sight while you have them around your neck. However, they're easy-enough to locate and access when you need them. We never felt like they were in a bad spot.
The feel of the band around the neck may not be something you're immediately used to, but we found it to be just fine. They don't seem to cause any amount of discomfort since they're arched perfectly so they don't choke or apply too much pressure. In addition, the earbuds themselves are soft to the touch and completely interchangeable if you need to adjust the size of them (extra, multiple-sized tips are included).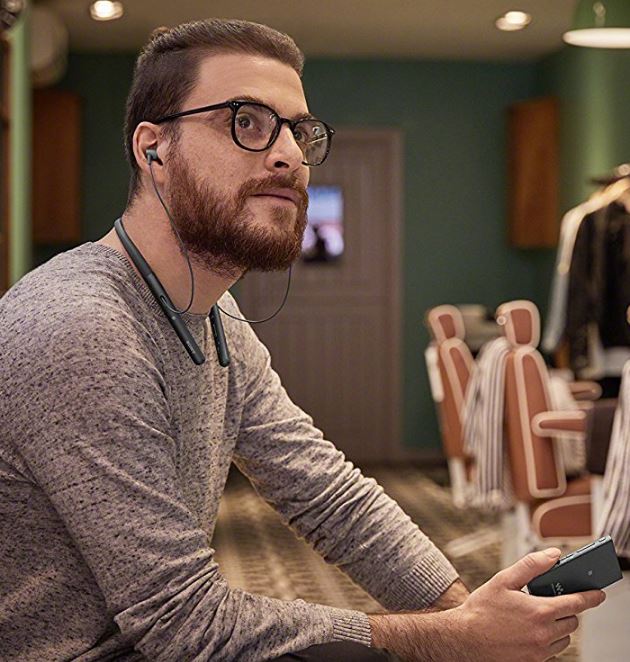 Disadvantages
While we strongly agree that most aspects of the WI-H700 and WI-1000X were well thought out, there's just one disadvantage that we need to make apparent. The overall build-quality seems to be very acceptable, but there's a lack of protection against moisture, sweat, dust and other environmental hazards. We would strongly recommend keeping these headphones in the best possible condition by avoiding rain, high winds and snow. We can't say that they're protected from sweat, but they'll likely hold up just fine at the gym. However, if you're someone who gets dowsed or dripping in sweat, you may want to look for a more workout-oriented headphone that has some sort of IPX protection.
Final Thoughts
Both the WI-H700 and WI-1000X In-Ear Wireless Headphones seem to provide an exceptional listening experience. Their design isn't totally unique, but the way that Sony approached with a minimalist style is quite satisfying. Packing a wide range of features into both, we feel that either one will likely suit the average listener quite well. However, the added benefit of noise-cancellation, ambient sound mode and adaptive sound control give the upper-hand to the WI-1000X that many of us have been looking for. Although priced at an extra $100, we feel it's well worth it if you're one who wants to most out of their portable listening experience. In addition, the benefit of additional battery life will keep you listening longer, when most in-ear headphones aren't able to come anywhere close to a 10 hour lifespan.
While they're not built with a rugged, water-resistant design, they both boast a healthy amount of comfort that's easy to get excited about. Ease of use is right on point, with both pairs able to communicate with Bluetooth and NFC. Furthermore, Sony's Headphones Connect App lets listeners fine-tune and tweak their sound profile to exact specifications that most manufacturers simply can't compete with. We feel that Sony did a great job with both the WI-H700 and WI-1000X – it's up to you to decide whether or not the added noise-cancellation features are worth the added price.