With 4K content now widely available on Blu-Ray, Netflix, YouTube, and other streaming services, there has never been a better time to take the plunge. Although this new standard has been on the market for several years, it's only been recently that the format has started to outpace 1080p content.
Although prospective buyers are no longer early adopters, purchasing a television can still be a stressful process. There can be huge prices difference between TVs of the same size, and the technology behind them is still struggling to be standardized.
To make matters worse, manufacturers are intentionally making their specifications confusing. The objective is to make one standard look better than another, when the difference is merely superficial.
What do Super UHD TV, Ultra HD Premium, Triluminos, and ULED all have in common? Well, they're all exactly the same thing.
So, what do you really need to look for when buying a TV? We're going to show you. In this review, we'll be taking a look at Sony's latest 4K TV – the X690E. First, we'll go in-depth and find out what all of these fancy specifications mean in the real world. After, we'll help you decide if this TV is worth your hard-earned money.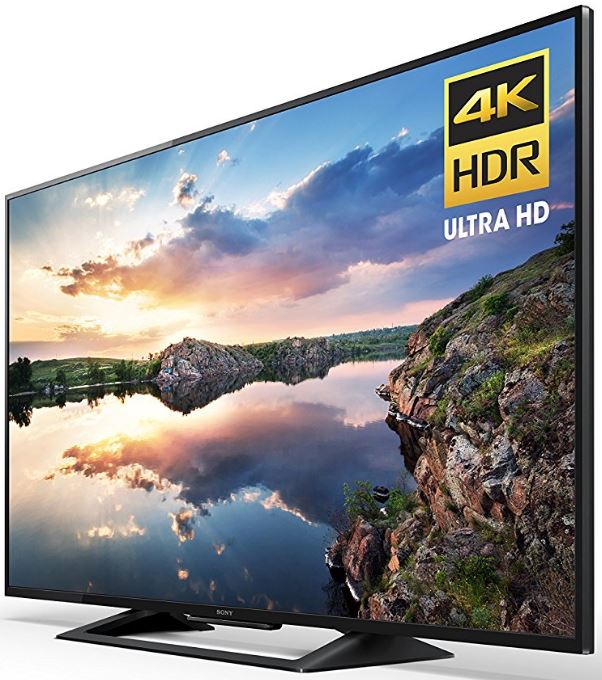 First Look
The Sony X690E is available in two different sizes: 60 inch, and 70 inch. With these measurements, they're definitely in the upper echelon of accessible televisions. On paper, this TV is the perfect representative of modern flat-panel technology. Direct LED lighting and HDR promise to produce the most true-to life colors you've ever seen, while the 60 HZ refresh rate with Motion Flow XR swear that your video will be smoother than your old television. Similar features are found in competitively priced TVs, although there will be some differences between Sony's platform and other brands.
There are two unique features about this TV. First, they've got ClearAudio+ technology, which is supposed to provide superior sound. They also have an advanced upscaling system, which improves the quality of 1080p content. Though this last feature sounds like a tall order, everything else sounds reasonable. Now that we've set our expectations, we just have to put it to the test.

Size
When HDTV first started to catch on, critics were heavily debating the virtues of 1080p over 720p. Studies found that, in certain cases, most consumers couldn't even tell the difference. At this time, a 42" television was considered large. And with such small screen sizes, it was hard for consumers to make out the individual pixels.
The fact is, it's not the resolution that makes a television look good or bad. It's the pixel density – meaning per inch. If you were to buy a 42" 4K TV today, you'd have to sit right in front of it to make out the additional pixels. In effect, you'd have wasted your money.
If you want that wow factor, you've got to go big. This is where the X690E excels. The 60 inch model is definitely large, but the 70 inch model is the one that impresses. When sitting next to our old 1080p TV, the additional clarity offered by 4K is abundantly clear. Sure, you can save a bit of money with a small 4K TV. But in our eyes, you really need something this large to truly appreciate the platform.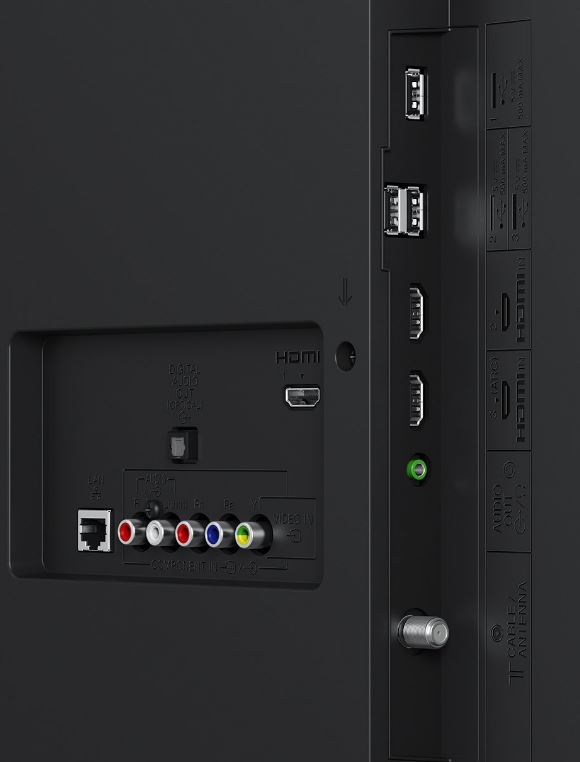 Color
As an HDR TV, you know that the colors are going to look better than an SDR TV. HDR TVs have been around for a while, so many consumers believe that this feature isn't all that exciting. But this isn't the case.
To understand the problem, let's take a quick look at how HDR works. Televisions create color by combining red, green, and blue light. Each of these colors is assigned to a specific sub pixel, and each sub pixel has a certain number of possible brightness's. By nature, there is a limit to how many colors a TV can produce. When HDR came out, manufacturers used modern LED technology to produce a greater number of colors.
But when 4K came out, the industry had a specific standard set that classified what was 4K and what wasn't. This wasn't the case with HDR. There were several competing standards. This means that a lot of early HDR TVs may have worn the badge, but they don't meet the criteria for what we now consider "true" HDR.
Today, there are three standards on the market. HDR10 is the most common. Virtually all Blu-Rays are encoded with HDR10, and most streaming services support it. Dolby has their own HDR standard, called Dolby Vision. From a technical standpoint, this is a better standard. But there is very little content available in Dolby Vision, and few televisions support it. Samsung also has their own standard, known as HDR10+. This is a lot closer to the Dolby Vision standard, but exclusive to Samsung TVs, and still suffers from a lack of content.
Sony supports HDR10. This means that colors look much richer and more vibrant than older HDR TVs, although it's not technically the best on the market. But if your goal is to enjoy HDR content, then this is the best choice available.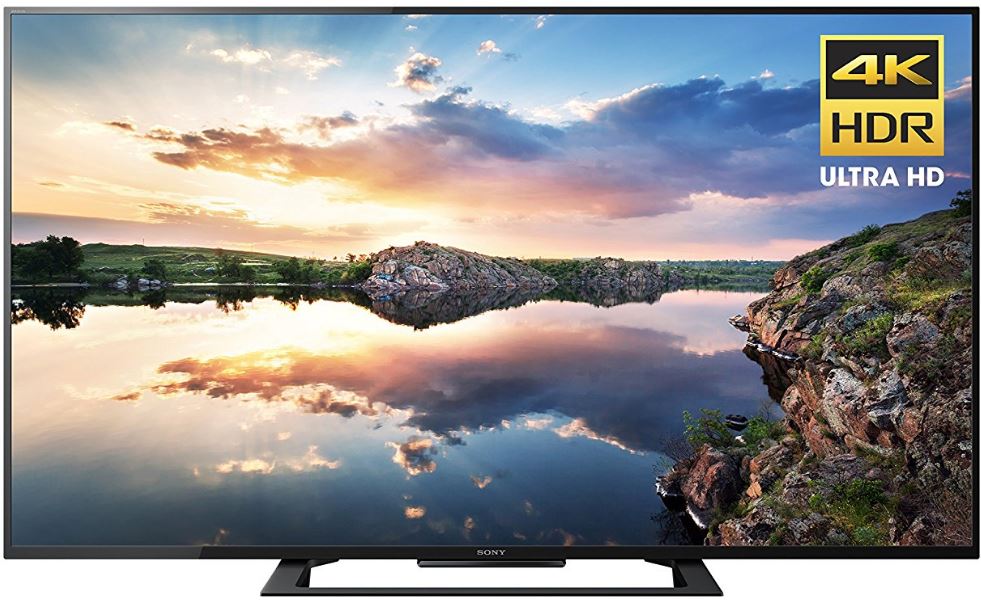 Brightness & Contrast
There are three dominant LED standards on the market. OLED is definitely the most hyped, and produces those rich, saturated colors. LED is the older, and more common standard. Instead of red, green, and blue LEDs, LED TVs actually have three white LEDs that go through a color filter. This produces inaccurate colors, and is a little more washed out. OLED tech is more vibrant and eye-catching, but less accurate.
What Sony uses is Direct LED. This is a compromise between the two standards. There are no filters, and each pixel features separate red, green, and blue sub pixels. However, these pixels can be better controlled, producing the most accurate image possible. Not only does this offer a superior HDR experience, but the contrast is above average as well.
There is a huge visible difference between the brightest white and the darkest black. There is no spillover, so one bright pixel won't illuminate the pixel next to it. The end result is a screen that is incredibly bright, yet incredibly accurate. For this application, this is the best possible choice.
Features
There are a few key selling features that separate Sony's X690 from competing models. The first is the enhanced sound. With TVs getting slimmer every year, there isn't a lot of space to store high quality speakers. The end result is that most TVs have built in speakers that aren't even worth using. Tinny, distorted sound, lackluster bass, and muddled dialog are all common issues.
The problem is that these tiny little drivers can't produce the full range of sound they're given. What clear sound does is cancel out frequencies that cause distortion. No, this won't be able to keep up with your full-size 5.1 system, but it does drastically improve the audio quality. Music is clear and precise, and voice is easy to hear, even in a loud room. These are some of the best built-in speakers we've heard on a television – something that will be appreciated by anyone without a dedicated stereo.
If you're looking for a quick and easy way to access 4K content, Sony's one-touch access to YouTube and Netflix will come in handy. This is a smart TV, so you still get access to all of the other apps available. But placing the two most common ones right on the remote was a great idea.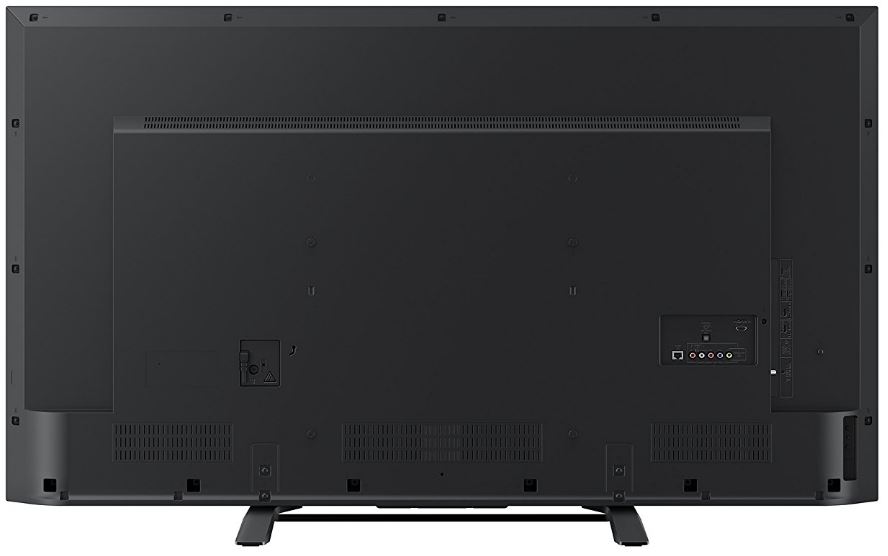 Disadvantages
In almost every regard, the X90E outpaces mid and low level televisions. But it's not without it's faults. There are two features that we were disappointed with. The first is Motionflow XR. This TV only runs at 60 Hz. It is a little smoother than your old plasma, but this is pretty much an industry standard now. What you want is the MotionFlow XR 120HZ. That feature is only available on the higher end models, but is a drastic improvement. In our opinion, labelling both of these standards "motionflow" is confusing, and serves only to make the TV look better than it is.
Our next gripe is with the upscaling system. Sony claims that their X-Reality PRO "brings pictures to life by upscaling every pixel to near 4K quality-delivering clearer, smoother and more natural scenes." In reality, this is not the case. There is some artificial sharpening and minor visual tweaks, but 1080p still looks like 1080p. If you really want to marvel at this TV, you need to watch 4K content.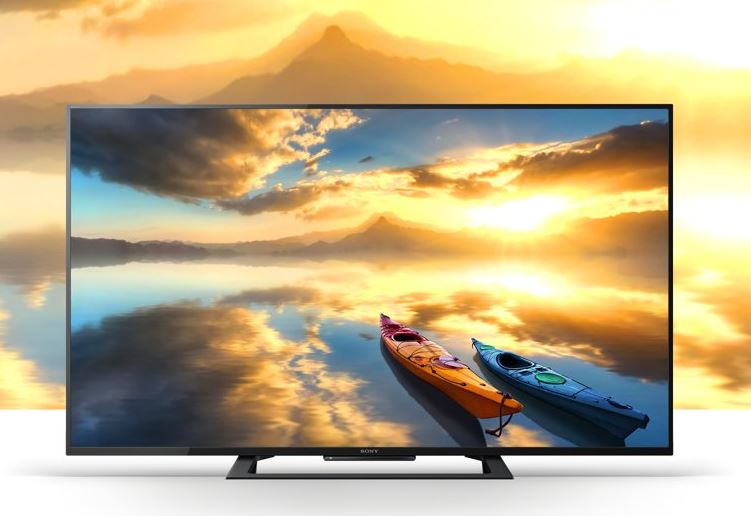 Final Verdict
Sony promised a TV that outperformed the competition, and they delivered. While competing TVs are slapping in last-gen tech and calling it HDR, Sony used cutting edge technology that gives users the best experience possible. Colors look better than most HDR sets we've tested, and the 60HZ refresh rate is more than adequate for most content.
Like most options on the market, the Sony X690E wasn't completely free of marketing gimmicks. But that's how the industry works. You might come across a TV that costs a fraction of the price, and appears to have the same features as this one. But once compare them, you'll find that this TV outpaces it in almost every regard.
If you're willing to spend a little extra money on a TV that will last, this is the one we recommend. You're getting something that gives you the best experience possible with the content currently available, and that's all we can ask for.
Meet Derek, "TechGuru," a 34-year-old technology enthusiast with a deep passion for tech innovations. With extensive experience, he specializes in gaming hardware and software, and has expertise in gadgets, custom PCs, and audio.
Besides writing about tech and reviewing new products, Derek enjoys traveling, hiking, and photography. Committed to keeping up with the latest industry trends, he aims to guide readers in making informed tech decisions.