Quick Analysis
Charging & Battery
10.0/10
Pros
Vivid sound with thumping bass and zero-distortion, even at high volumes.
Extremely comfortable and easy to wear all day long.
Impressive battery life of 40+ hours, even with ANC turned on.
Multi-point connection allows you to pair two devices at the same time.
Affordable with a nice built-quality.
Cons
Cheesy decals "Be Young" and "Be Free" on the headband, we could have done without.
Wireless range is average.
Hard carrying case is not included.
No matter how avid of a music-listener you are, owning a pair of Bluetooth headphones gives you the wireless freedom we all crave. Without the tangle of a cord, they allow tether-free enjoyment no matter where you are or what you're trying to accomplish. Whether earbuds or full sized headphones, it's safe to say that the majority of us prefer them over a traditional corded variety.
That said, picking out the best pair can be a time-consuming and worrisome hassle. Take a few minutes to look around and you'll find that the market is flooded with thousands of brands, makes and models, all claiming pristine sound, perfect comfort and thumping bass. Sure, you could spend a few hundred dollars and be completely satisfied.
However, do you really want to break the bank? If you're like most, you're probably on the hunt for an affordable option. One example is the SuperEQ S1, a budget-friendly pair of ANC headphones that are currently trending on Amazon. Here at NerdTechy, we're always interested in testing out new releases like these. Today, that's exactly what we're going to do. We'll thoroughly test them out and uncover everything that's good and bad about them.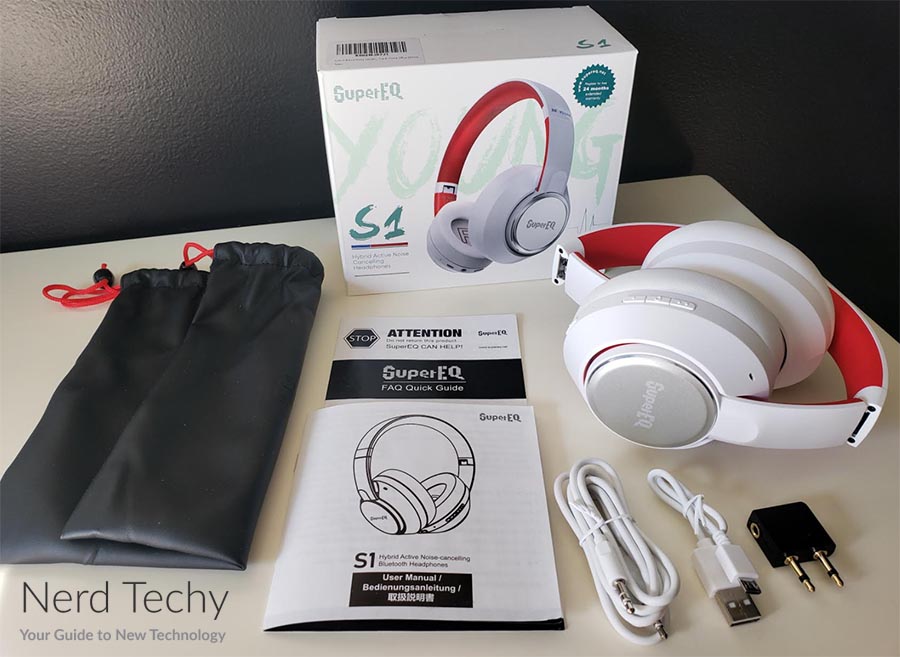 First Look
At first glance, you'll notice the SuperEQ S1 Bluetooth ANC Headphones carry a fairly standard design. Plush, semi-oversized padded earcups with an equally soft headband that easily folds for compactness. Holding them in your hands for the first time, you'll notice that they're comprised mostly of rigid plastic with a few accents of aluminum. They feel solid and well-built, not cheap and finicky like some others.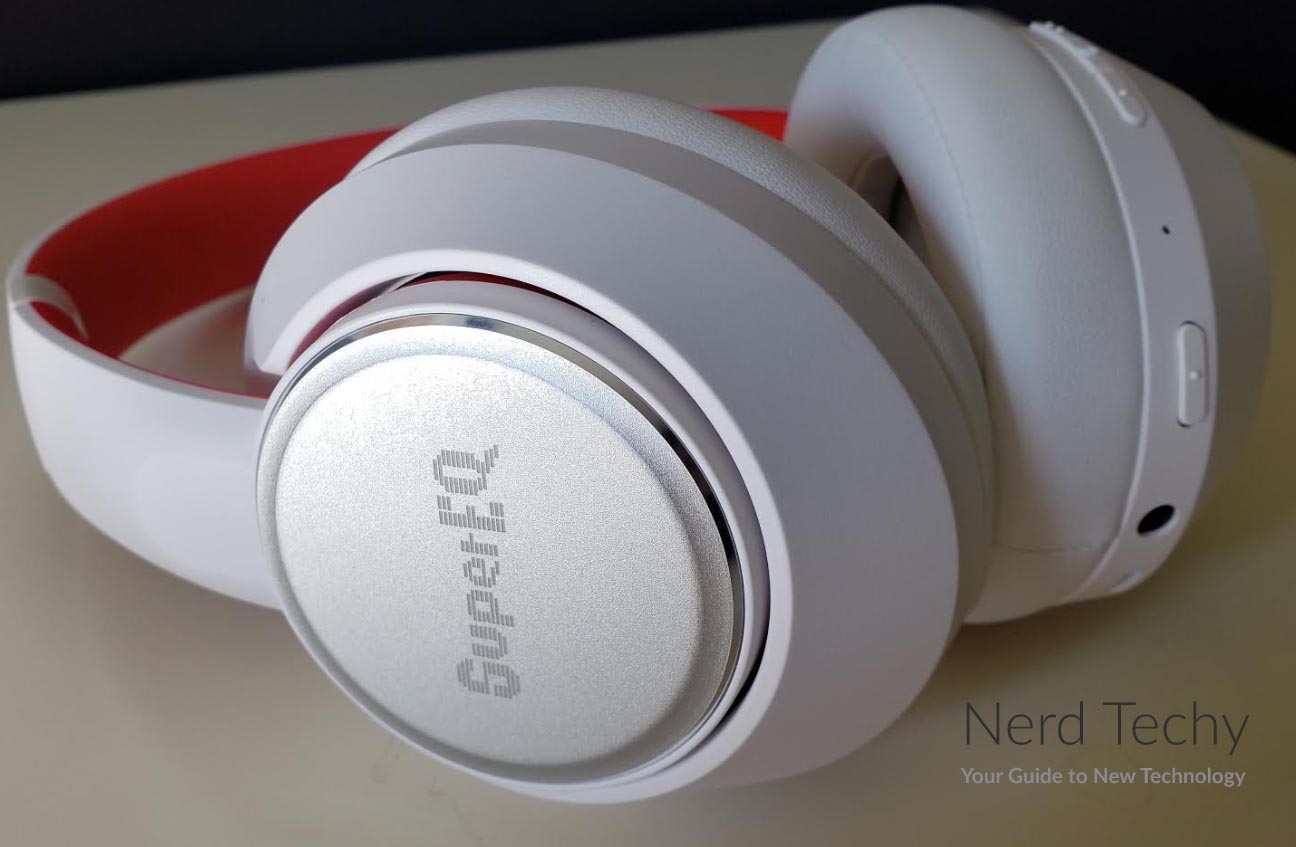 Available in both black and white color schemes, the S1 headphones have a nice appearance to them. The only somewhat tacky aspect is the words "Be Free" and "Be Young" that are written right above the hinges on the headband. Not that big of deal, but definitely kind of cheesy in our opinion.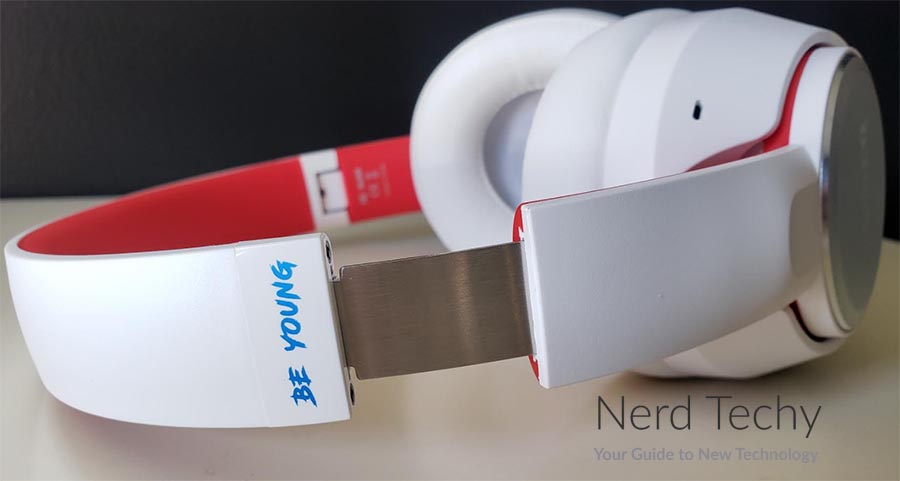 The mechanics of the headphones are pretty straightforward. On the right earcup you have all of the controls and inputs. There's four separate buttons that control the pairing, power, volume, next/previous track and call functions. In addition, there's the micro-USB charging and auxiliary ports. You'll also notice a few tiny holes – these are the multiple microphones that assist with phone calls and noise cancelling.
Comfort
Placing them over your ears, you'll likely find that they're pretty comfortable. We did. Each earcup is amply padded and not "too big" to feel overly bulky or awkward. The headband is soft yet a bit firmer than the plushness of the earcups. In addition, the headband slides in and out to extend over the size of your head. Do keep in mind that each earcup is for a specific side of your head. Inside each cup you'll notice an "L" or "R", clearly indicating how the headphones should be oriented.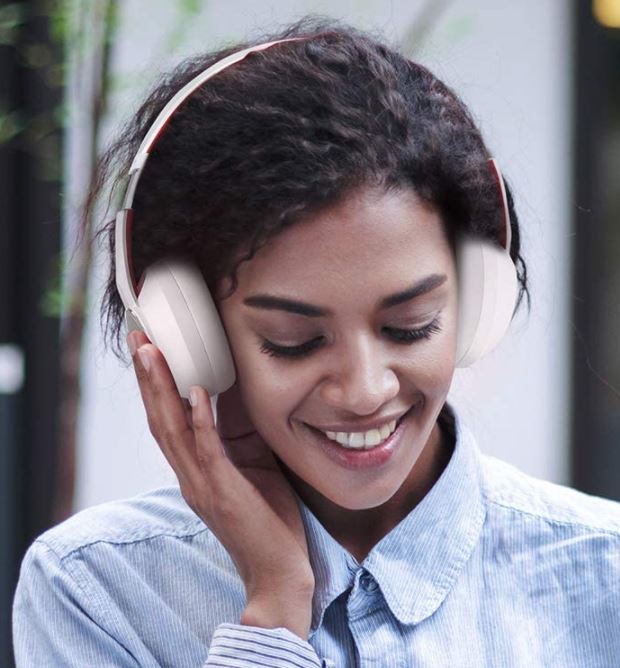 We were happy with the way they felt on our head. The first time we listened through them, we spent around 3 hours straight with them on our head. In this time, we didn't feel any pressure points or discomfort. In fact, after about 10 minutes we hardly noticed them and went about our day pumping music through them. The earcups seem a bit on the smaller size, but still adequate for a nice seal around the ears. The headband is easily adjustable and stays put where you have it. Also, when you're done with them, they fold up easily down to a size that's incredibly compact – ideal for on the go or when you're out and about.
Sound Quality
The sound that the SuperEQ S1 are capable of producing is pretty awesome, especially knowing that these are more of a budget-friendly option. We tested them with a wide range of music from all sorts of genres. We felt that they excelled mostly with bass-rich tunes – rap, hip hop and heavy rock were our favorite to experience. The thumping bass is well balanced with the crispness of the vocals that shined through. Although you can't manually adjust the bass levels, we feel that they're set to an appropriate level. Not overly powerful and seemingly just right to give a nice balance.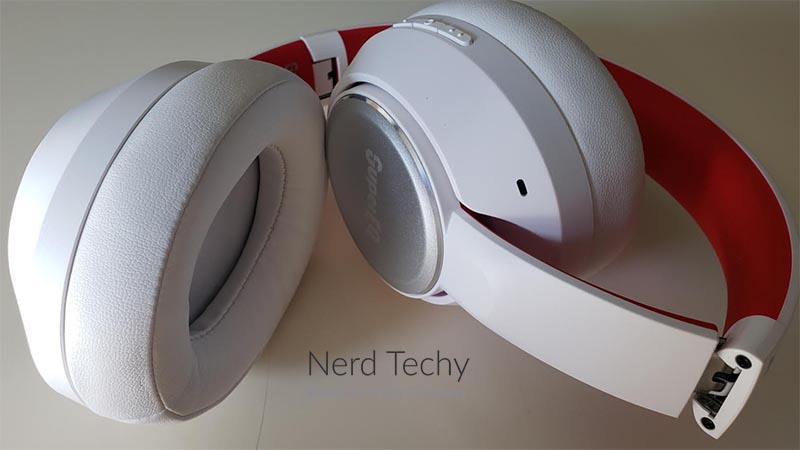 The active noise cancelling seems to work very well. In fact, we found ourselves leaving it on 99% of the time since it gave the music an incredible amount of isolation from outside noise and distractions. By pressing the lowest button on the right earcup you can toggle between ANC and ambient sound mode. Ambient sound mode still sounds nice, but you can definitely hear more background noise when it's turned on. To a certain degree, it lets you hear what's going on around you, but only if the volume is a bit lower.
Internally, there are two 40mm dynamic drivers that do a great job replicating sounds and making the music come to life. Even when the volume is turned up to the maximum level, we didn't experience any distortion or unfavorable tones. This is actually quite incredible. In a lot of cases, budget-friendly headphones can become problematic at high volume levels with an unsavory influx of distortion or fuzziness. Not the SuperEQ S1's. In fact, we loved keeping the volume cranked up all the way as we felt like it was the best way to really delve into the tunes and get lost in the thumping bass.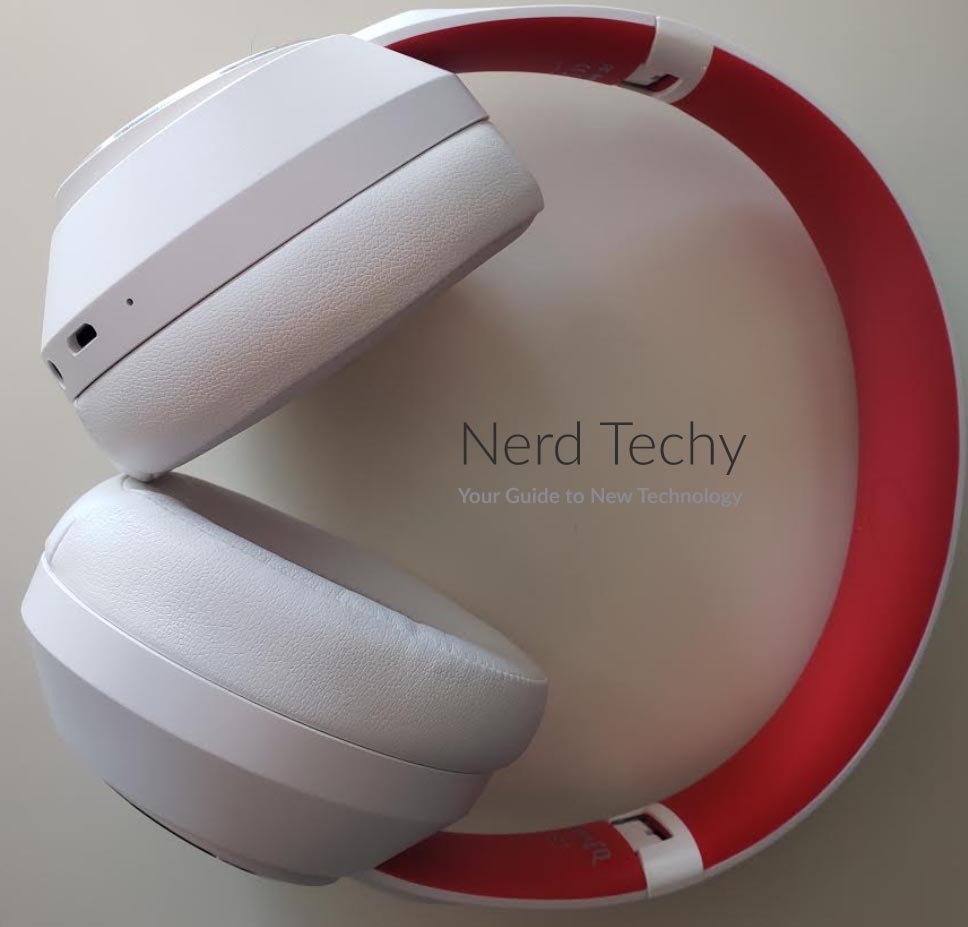 Battery Life
The SuperEQ S1 headphones are equipped with the latest Bluetooth 5.0 protocol. What this means for battery life is the best possible efficiency in terms of battery life. As advertised, they're supposed to last up to 45 hours as a best case scenario. However, when you turn on ANC they'll use a bit more battery life – around 10% more over the course of time. This isn't a whole lot but it's something to keep in mind.
They don't come charged fully, so we highly recommend plugging in the provided micro-USB cable once you initially open the box. Leave them plugged in for only a couple hours and they'll be fully charged and ready to go. This is what we did, mostly in order to test the battery duration. From that first full charge, we used for almost a week, probably ~35 hours total. Only a few hours later did we receive a "low battery" warning, meaning the advertised battery life seems pretty true to facts. Impressive!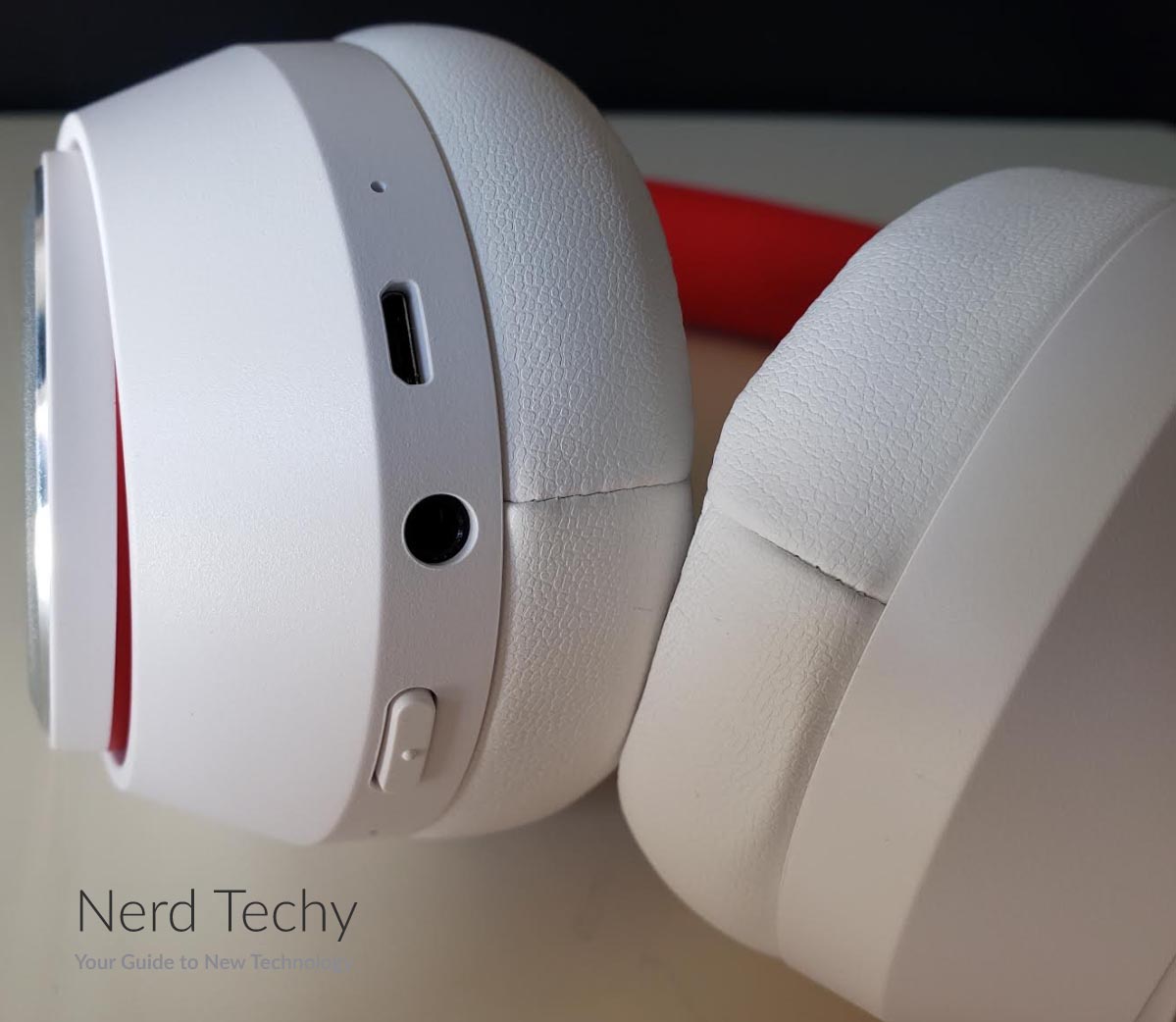 Phone Calls
The integrated microphone works great for making and receiving phone calls. We only tested two separate phone calls, but both were great experiences. We could hear the person on the other end with excellent clarity. Additionally, we were heard with the same amount of clarity on the other end. No complaints in regards to phone calls, making them suitable for a wide range of voice-transmission applications like conferences, online classes or random phone calls throughout the day.
Wireless Range
Like most Bluetooth headphones, the wireless range is set to about 10 meters or 33 feet. This is, the distance between the paired device and the headphones themselves. This seems adequate in most regards, but it's important to keep in mind that the wireless range is adversely affected with physical objects in the way; such as walls, furniture, etc.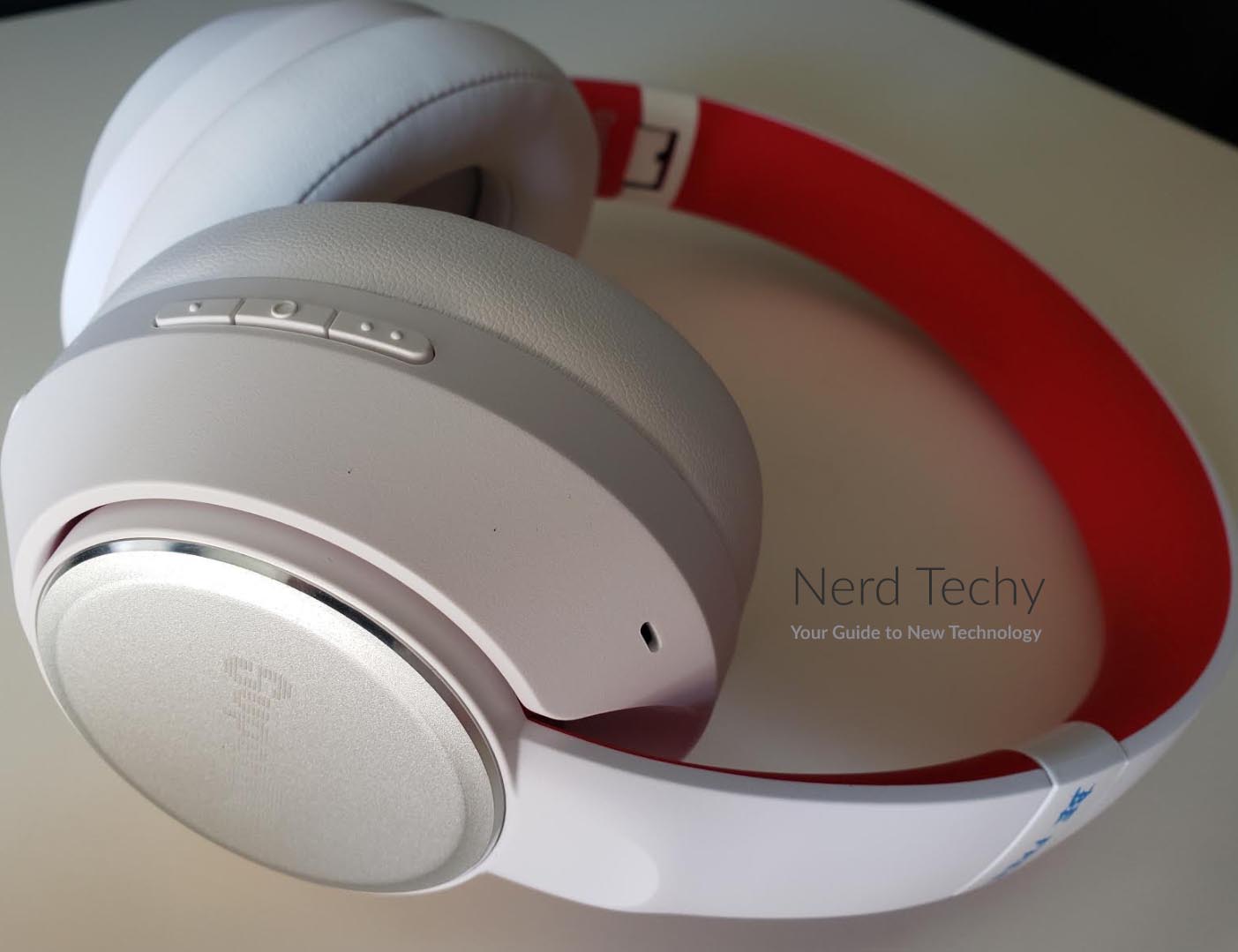 Multi-Point Connection
One really unique feature of the SuperEQ S1 headphones is the multi-point connection. This allows you to connect two devices (music sources) simultaneously. While it might not be practical for everyone, it's a nice feature if you have certain music on your smartphone but not on your laptop. Or maybe you're playing a video game on your laptop, but you want to play tunes from your smartphone, while you're gaming.
No matter what the scenario may be, it's and easy process to initiate. First, connect the Bluetooth to one device as you normally would. Once you've established a connection, turn off the Bluetooth setting on the first device (your smartphone). After that, turn on the second device's Bluetooth setting (your laptop), and pair it to your headphones. Once you do that, simply turn on your first device's Bluetooth setting once again, and select "super EQ S1" to pair it.
As you can see, the multi-point connection is easy enough. With a maximum of two devices connected to the headphones at the same time, it's not going to be a feature everyone takes advantage of, but it's definitely a nice bonus feature to have.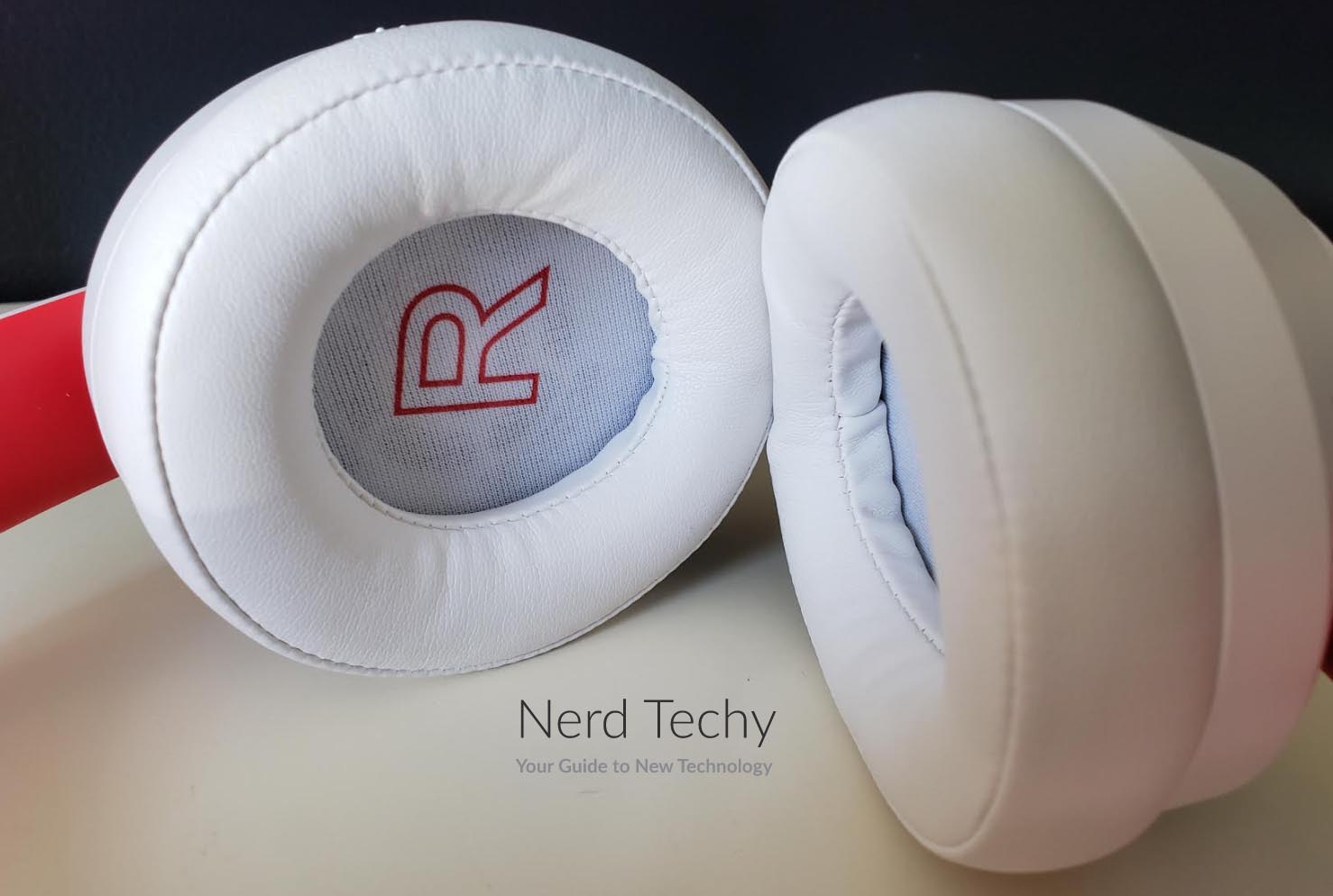 Durability
The SuperEQ S1 headphones feel nice, solid and seem to be built well. In fact, they're rated IPX5 on the waterproofing scale, meaning that they can withstand moisture from low-pressure sources but cannot be exposed to high pressure water or full submersion. What this means is that you can rest assured that taking them in the rain isn't going to ruin them, however you do not want to expose them to anything more than a light rain. A heavy downpour or constant splashes could turn out to become problematic. This amount of waterproofing seems adequate in our opinion and offers good insurance for exposing them to the elements.
They're not the beefiest headphones available, so take care with them and utilize the included carrying pouch while not in use. The pouch is a small drawstring-topped bad that's made from soft fabric. It's a nice bonus, although it isn't a hard-case that keeps them heavily protected from crushing forces. So even when they're in the pouch, you still want to make sure you don't crunch them.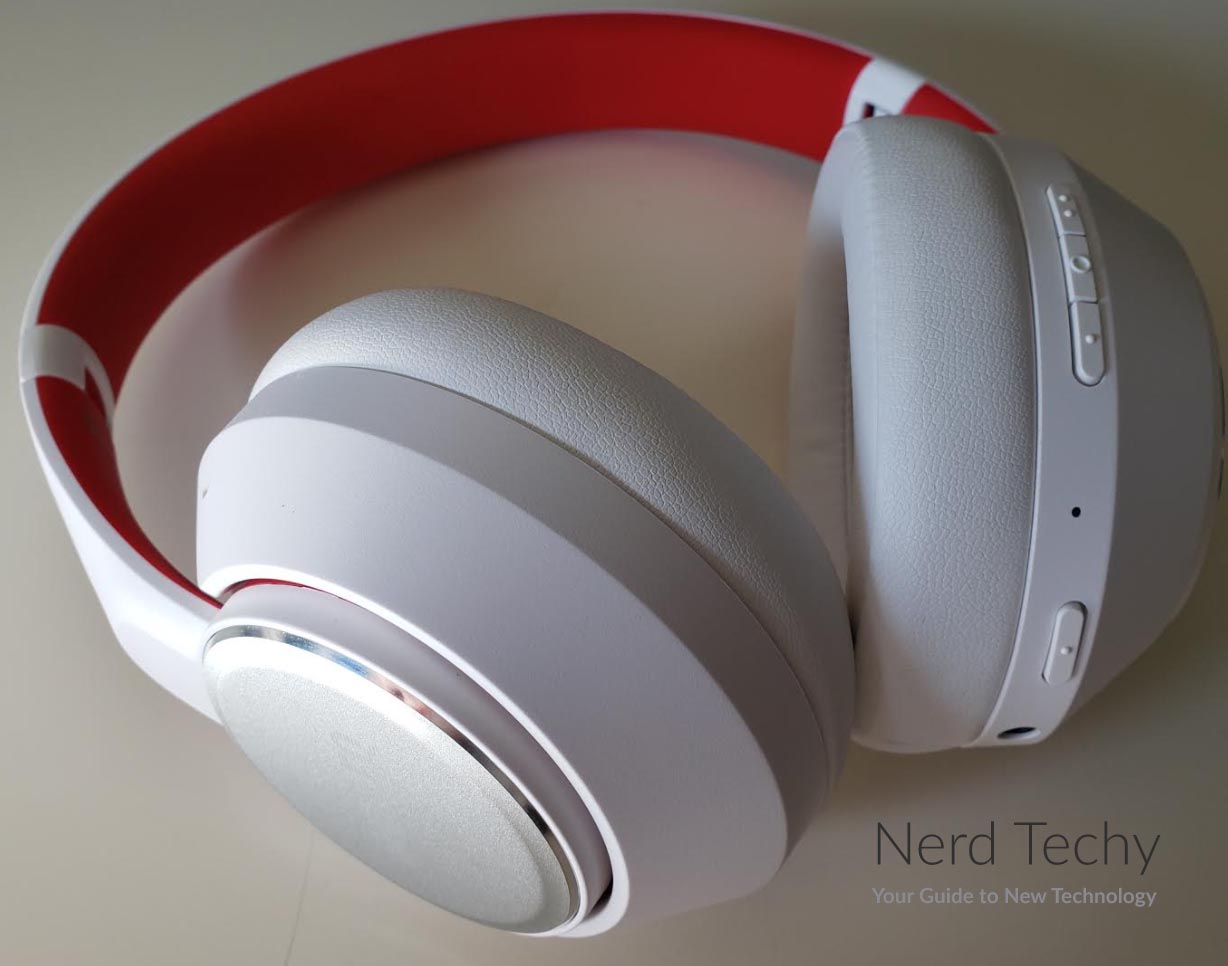 Final Thoughts
All in all, the SuperEQ S1 ANC Headphones are a nice choice for most situations. They're not the best of the best, but they offer plenty of desirability for those looking to spend under $100 for a nice set of cans. We're happy that they're offerend in two seperate color schemes that look good. However, we're not a fan of the cheesy motivational words on the outter headband – "Be Free" and "Be Young". It would have been best if they stuck with a plain style, but it's really not a deal-breaker for us. It's unfortunate that these words aren't stickers, but you could always paint over them if they bug you like it bugs us.
Either way, the sound they're capable of is wonderful. The bass is heavy, the mids and highs are nice, yet they never seem to distort or emit fuzzy-sounding effects that makes us frown. The comfort is definitely "all-day" as is the impressive battery life. For the money, you'd be hard-pressed to find a pair of headphones with similar features that leave you smiling.