Video game peripherals began as a simple concept that you didn't expect much out of as an adult, and in general have come a long way, typically developed as one essentially mirrored the next with very little difference in quality and features.
Exceptional examples have always existed, however with the advanced technology today and that which has yet to release in the near future, the differences in quality have become very pronounced. Where the simplest high quality PC gaming peripherals rigs consisted of a keyboard, mouse and headset, each one has extreme demands that allow for extended features for each one.
Note: At no extra cost to you, we may earn a commission for purchases using our links. Learn more.
The Turtle Beach Elite Pro Tournament Gaming Headset is a prime example of something that definitely isn't cheap, however is worth its weight and earns its merit through the superior qualities of performance, ease of use and durability.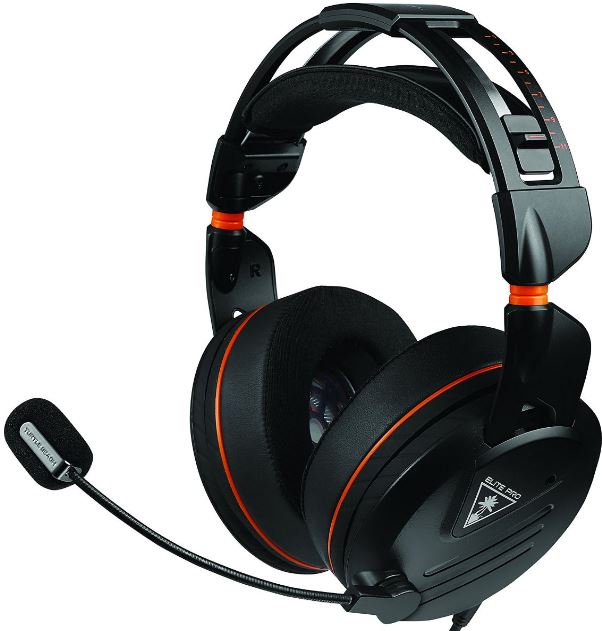 We're going to be focusing on those core qualities in this review, however we're also going to consider the price and appearance, as they play a major role in deciding which headset is right for any serious gamer.
Large High Performance Drivers for Gaming and Chatting
In terms of speaker hardware for gaming headsets, the difference between desirable and undesirable, as well as reliable and unreliable is astonishingly clear.
First and foremost, the drivers themselves must be large enough to produce high quality, high volume low and high frequency sound, otherwise you won't know where those subtle footsteps are coming from, or be able to enjoy a game's soundtrack in its full glory.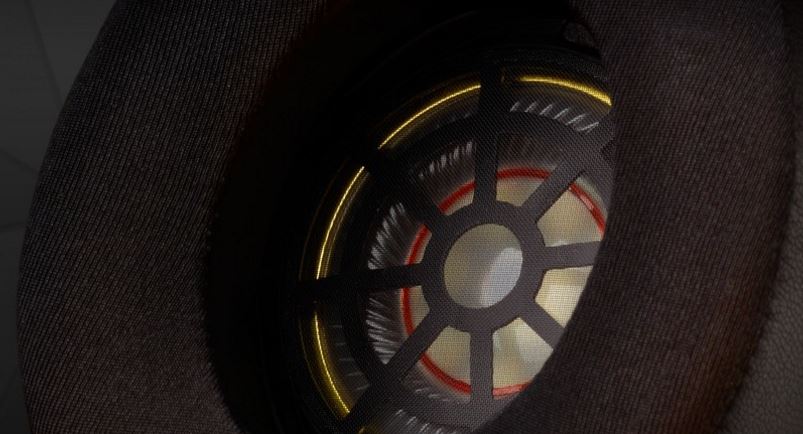 The Turtle Beach Elite Pro is pretty much the best you can get in this area, because while there are some headsets with slightly larger drivers, at 50 millimeters you achieve all this, with the question being how effective the advanced amplification features are. As you may know, surround sound technologies depend on drivers that support clear and consistent sound like the integrated NanoClear speakers, otherwise coordinating 3D sound would be impossible.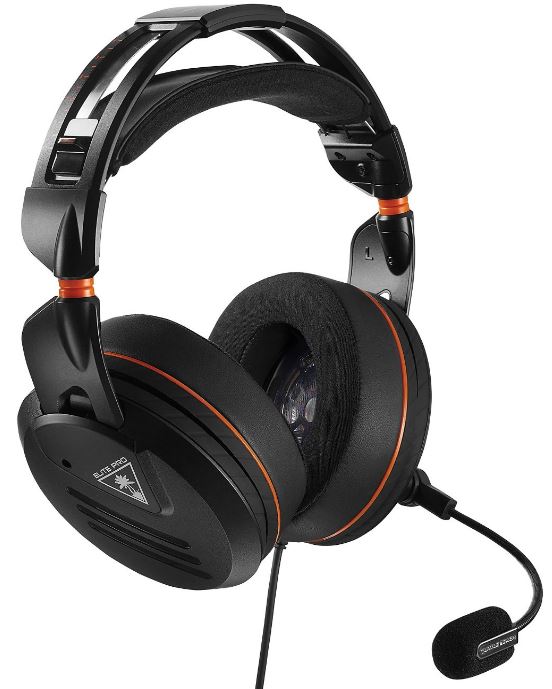 Top of the Line Microphone System
If you're into competitive gaming at any level, you know how annoying an inappropriately designed and ineffective microphone can be, in the areas of both performance, durability and comfort.
The Turtle Beach Elite Pro overcomes this with its basic included omnidirectional microphone in terms of performance, because it's capable of picking up sound from any direction.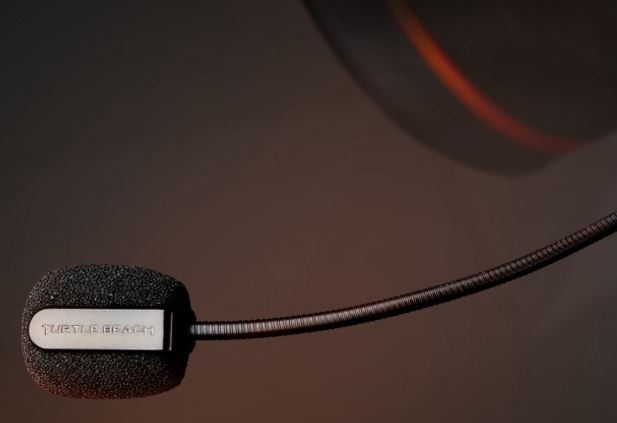 With Turtle Beach's TruSpeak technology built into the headset, you'll also get clearer vocal reception no matter which microphone you use, as it's designed to pick up the human voice and translate it properly at precise volume levels.
While this also provides for greater ease of use, this quality as well as durability is benefitted by the flexible microphone extension and the fact that it can be plugged in and removed, so that it isn't damaged during travel. mThis also means that it's not in your way when you're using it, and you can position it in the optimal place at your discretion.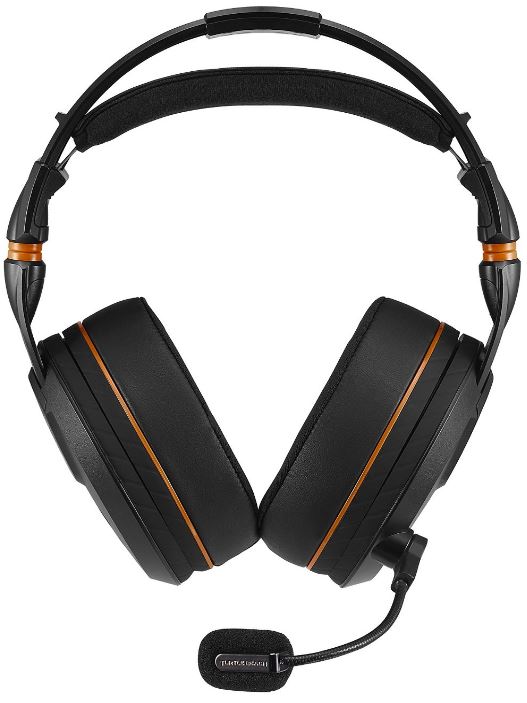 Amazing Comfort for Short and Long Term Gaming
When it comes to the Turtle Beach Elite Pro headset itself, its inherent comfort is very important because there aren't customizable pieces that you can use for a more comfortable experience.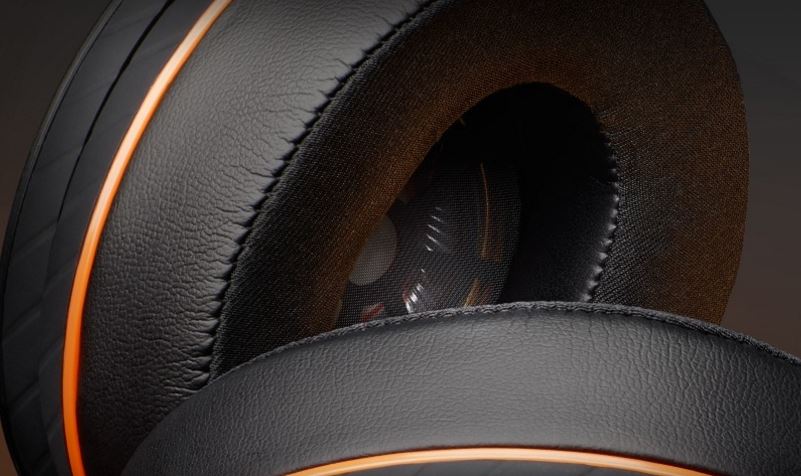 For this reason, this headset is built to exacting standards with a plethora of features so that any gamer can wear it for hours on end no matter the size of your head, the kinds of games you're playing or your own preferences.
For starters, it's been designed with a proprietary ComfortTech Fit System with numbered notches on both sides of the head band, allowing you to adjust and fine tune the size for both the right and left sides independently, and keep them in place.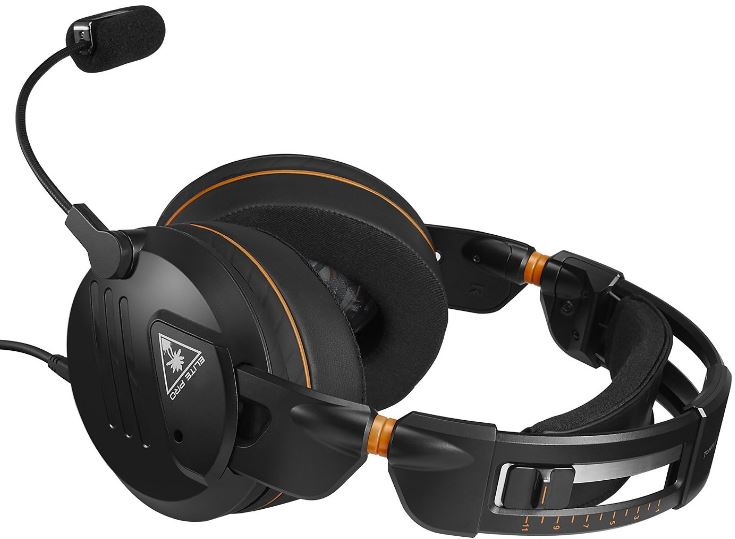 The ear cup cushions have been given a considerable amount of attention, enhancing the qualities of comfort, ease of use, durability and performance. It seems like a lot to accomplish, however the gel-infused interior foam and spandex fabric makes it clear how much of a difference comfort makes, as most professional gaming headsets use a simple memory foam and leather design.
At the same time, the Turtle Beach Elite Pro does feature leather on the inner and outer sides of the ear cup cushions which don't touch your ears, in order to ensure that sound doesn't escape the ear cups and become distorted. The result is an amazingly comfortable and high performance sound stage, especially when you consider the adjustable eyeglasses chamber built into each ear cup that uses a pressure release system to make room for your glasses.
You can switch this feature on or off, however it's invaluable to people who wear glasses, because the pressure from conventional ear cups can bend your rims, which is another reason that this headset is much easier to use.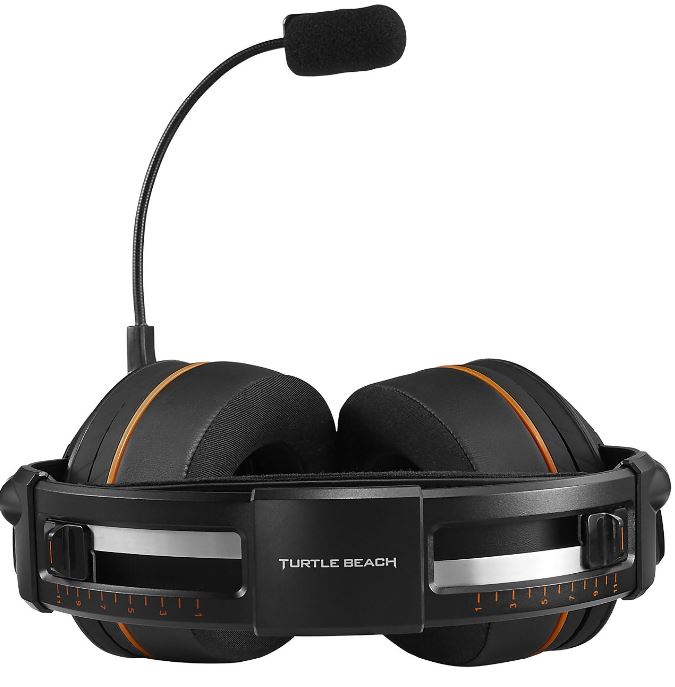 Complete Suite of Periphery Extensions for the Ultimate Experience
As you likely know, an affordable professional gaming headset couldn't possibly offer every performance advantage, however the option to upgrade and customize at a later time, and the fact that it's built to accommodate any player, is well worth the value. While this headset certainly isn't cheap, you don't have to go all out on a one-time expense or overpay, which is evidenced by the full suite of high performance periphery extensions provided for it by Turtle Beach.
The first and certainly most impressive is the Tactical Audio Controller that lives up to any pro gamer's expectations of an AV receiver. For starters, it has 7.1 channels built into it for true high resolution 3D and advanced surround sound, and features DTS Headphone:X technology that decodes DTS data, and transforms it into object-based audio for full 3D immersion.
There's also an external PC USB with a 7.1 surround sound card built into it, which performs optimally and is capable of replacing your computer's own sound card for greater performance on either a PC or a Mac.
Next is a noise cancelling microphone with the same flexibility, durability and ease of use as the one included with this headset, however it comes at a generous price and provides much more performance. You may not know that Turtle Beach is somewhat of a pioneer of active noise cancelling microphones, and this is an example that pioneering pays customers, however it must be used with the Elite Pro headset exclusively.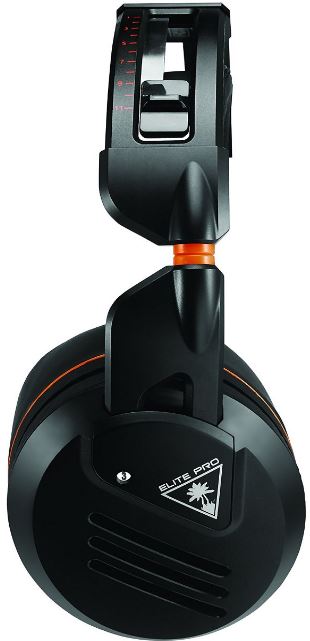 It includes a dual microphone system that includes one mic to pick up your voice with full audio, and a tournament facing mic to target, analyze and remove any additional sounds from your broadcast. This is especially useful for tournament play, where the crowd can sound off as loudly as they'd like and your voice rings out as clear as a bell, even if the person beside you doesn't hear the sound coming out of your mouth.
Thirdly, a professional USB sound amplification device called Elite Pro A.M.P. has been designed to work with this headset to actually amplify and monitor your mic and game audio easily and affordably. While it's only compatible with modern PlayStation consoles, it's updated to work with both PS3 and PS4, and provides a level of professionalism to your chat experience.
What it will basically do is level out the volume in your headset of each person's voice, including your own, making communication much easier and also clearer, and it has controls on the side of it to adjust your mic volume, or quickly mute and unmute it at the press of a button.
To add to its ease of use and durability, a quality Circuit Pro cable is used to provide 16 feet of length, so that you're not constrained to a particular distance from your console.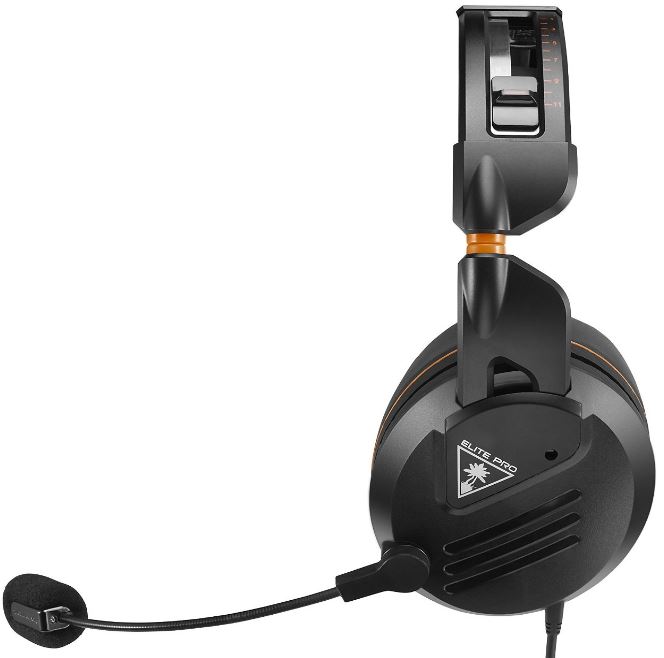 Professional and Attractive Design
The quality of appearance may not mean a lot in-game, however it adds a competitive edge, as the way you present yourself has a definite impact on yourself and others.
Practically speaking, this headset looks like a contemporary powerhouse with a black design and touches of orange, and the fortified headband offers a secure and durable construction, along with the smooth yet strong circular ear cups. The placement of each feature within the design is placed for optimum aesthetic value as well as performance, ease of use and durability, and each piece looks like it belongs on a professional gaming headset.
Conclusion
It's tough to call any professional gaming peripheral a 'one size fits all', however economically speaking you have both the opportunity to achieve maximum performance as well as save money. You'll likely never have to replace a part on the Turtle Beach Elite Pro, even the removable omnidirectional microphone, however upgrading is made simpler and more affordable through its exclusive line of additional hardware.
We've spoken a lot about performance, as well as the look and feel of this headset, however what's just as impressive is how the entire system is designed to compound each component part's effectiveness.
Please consider sharing:
Note: At no extra cost to you, we may earn a commission for purchases using our links. Learn more.