The Apple Watch is an incredibly robust piece of mobile technology. However, there are some areas which can be a nuisance, not the least of which is charging and keeping track of your accessories, whether at home, away and especially while travelling.
The amount of accessories, including a USB charging cable as well as US and international charging adapters isn't the issue, but there are inherent challenges.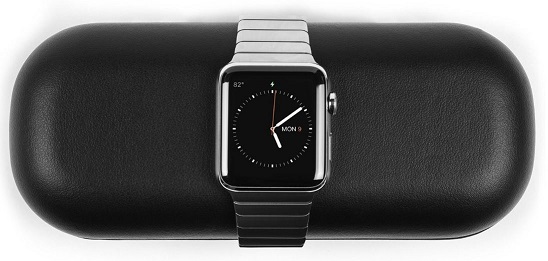 For starters, a useful charging cable will be quite long because even if you don't require 6 feet of length every time, it's beneficial to be able to choose the length when you need it, with that being said this could also lead to tangling and storage issues.
We're going to provide you with a complete analysis on the Twelve South TimePorter to give you the opportunity to discover where its true qualities lie. In doing so it allows you to understand whether or not it will solve your problems as an Apple Watch owner, in the areas of ease of use, durability, appearance, price and performance.
As you'll learn about in a moment, there are additional benefits that an effective carrying case like the Twelve South TimePorter can offer in this and other areas.
Beautiful Design to Compliment Apple's Ingenuity
The reality of an Apple Watch is that it must be charged, and usually this means tucking it away in an area that's out of your way to check notifications and updates.
Twelve South's TimePorter's design qualities include both appearance and ease of use, the former beginning simply with the shape, texture and color.
It's a well-engineered storage system of any and all of the Apple Watch accessories you may wish to use on a daily basis. However, the placement of essential and advanced features are given special consideration to provide an accessible storage case.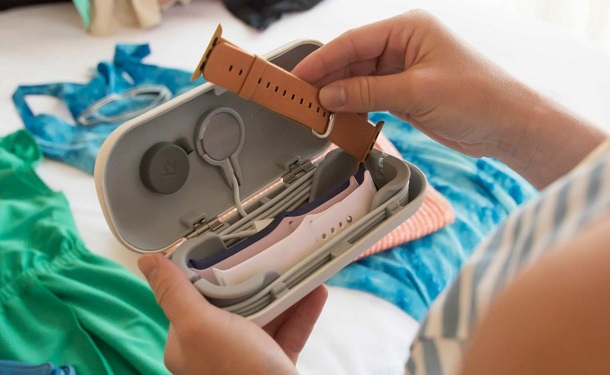 Of course, as a display case you can wrap the Apple Watch either vertically or horizontally around it. This gives you an opportunity to see updates like charging status, as well as notifications, on a stable and secure base.
You can flip the cover open and still have full access to the charging functionality, in order to create an effective stand that seats the watch neatly within its contoured side.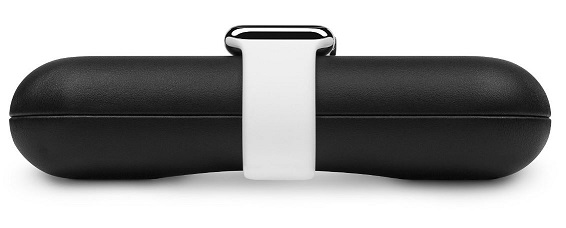 With a vegan friendly leather exterior that's soft and pleasant to the touch, it achieves an effective balance of durability and appearance, which is valuable in providing quality on its own, as well as protecting your electrical devices.
Easy Storage of Long Charging Cables
If you regularly use an Apple Watch, you know how obtrusive a long charging cord can be, especially while charging on your bedside table, and this is one of the solutions that the TimePorter offers.
For starters, there's a spool within the case which provides plenty of space for even 6 foot long charging cords, giving you an option to simply wind it up, and put it away when you're not using it.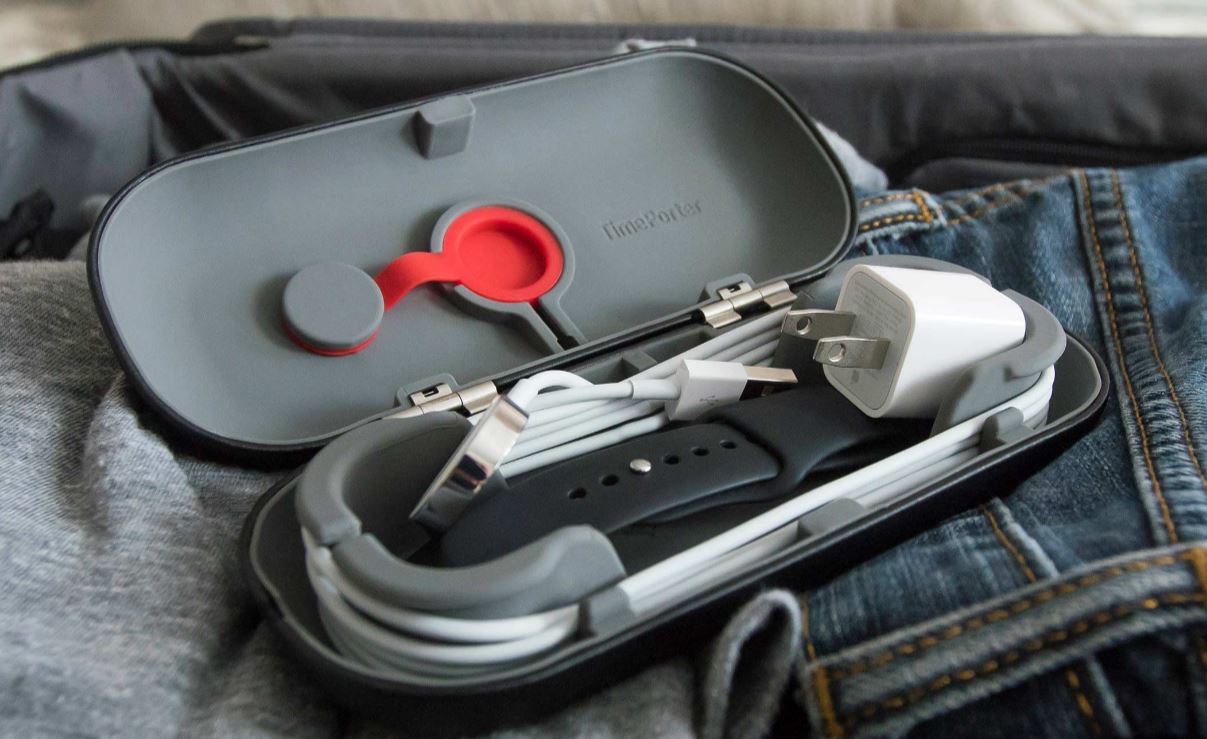 It would appear as if this actually made it more difficult to use if it weren't for the ingenious cable feed system going out the side that allows you to simple spool out the exact appropriate length of cable for your situation.
This is a much cleaner system that allows you to use a long charging cable without the worries of having to tangle it up to put away, making it more difficult to pull apart and use next time. This simplifies the your process of clean up, so that you don't have to sacrifice on a longer cord because of where to put it when your finished using it.
While we're on the topic of storage, it's worth mentioning the sheer amount of space that's available for your various accessories, including extra watch bands as well as a US charging adapter at the same time as an international charging adapter.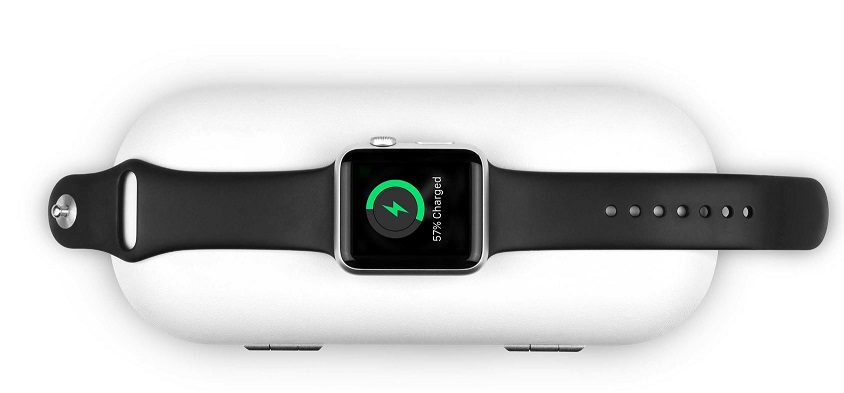 The option of carrying extra bands with you in an easy to use carrying case, rather than multiple chargers for situations like working out at the gym, provides an exceptional amount of flexibility in your daily use.
Versatile Charging Options
As you know, the TimePorter allows you to simply spool out cable for regular charging, even carrying multiple charging adapters, however the space and functionality go much further than this.
In terms of performance, the basic functionality mentioned previously, despite its versatility, wouldn't offer nearly as much quality without the ability to charge in any way you choose.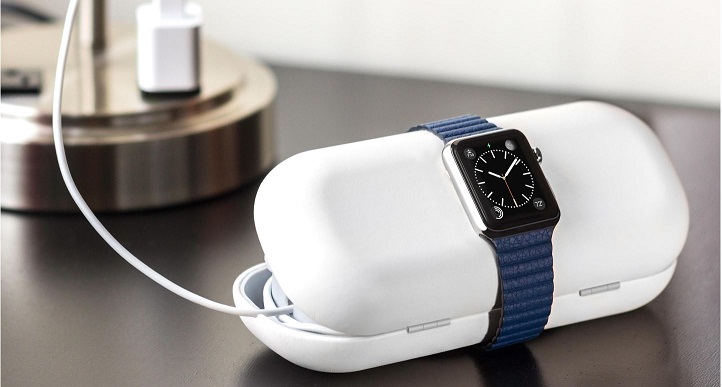 For situations where you don't have access to an electrical outlet and would like to charge anyway, especially for those who use their Apple Watch frequently throughout the day, a wireless charging mode is offered as well.
The carrying case is large enough to store a wireless USB battery charger, which is particularly cost effective if you'd rather not purchase an international charging adapter – and although you don't charge wirelessly often, it's there when you need it.
Since you can coil up and spool out the charging cable in both directions, connecting the wireless battery charger is simple, but there are some intuitive features for charging your watch as well.
There's an opening on the display lid with an open cord tunnel so that you can simply place your Apple Watch on top of the display lid, and charge securely whether you're using an electrical outlet or wireless charging option.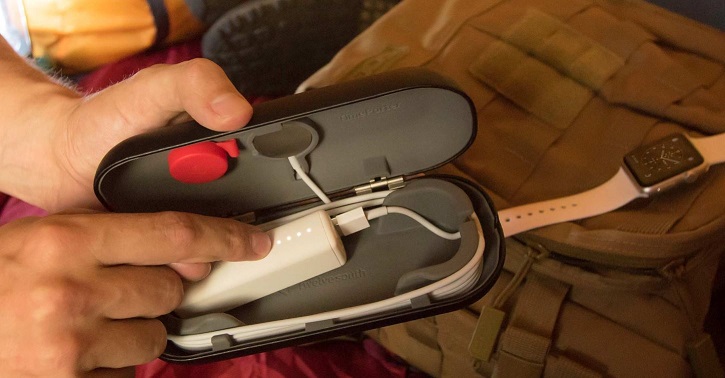 The display lid houses a charging disc on the inside with the cable plugged into it, so that you can simply place your watch on top after attaching the USB cable to the power source.
Travel and Carry Options
Whether you're taking a plane to another continent or driving to the bank, it's useful to have a single source for all of your accessories that's easy to use, however its size still plays and important role.
Designed to be compact yet provide plenty of storage space, the Twelve South TimePorter measures only 7.05 inches long, 2.95 inches wide and 1.65 inches deep, making it almost effortless to simply tuck away in your purse, backpack or jacket pocket.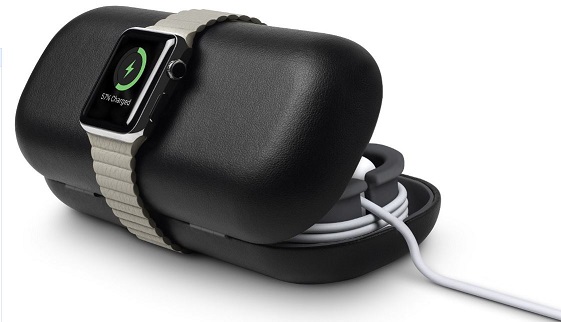 At a weight of 0.28 pounds when empty, it's as easy as possible to carry and travel with a complete Apple Watch set.
In terms of additional ease of use in its overall design, it's also compatible with closed loop style bands when not in open display mode by simply sliding your Apple Watch with the band attached over the TimePorter.
You can still use an open display mode with a closed loop style band, however the amount that the display case can open will be determined by the length of your band.
If you are travelling abroad, it's obvious that charging options change and although Apple does provide an international charger to accommodate this need, the wireless charging options provides a seamless solution, giving you security and comfort in desperate situations.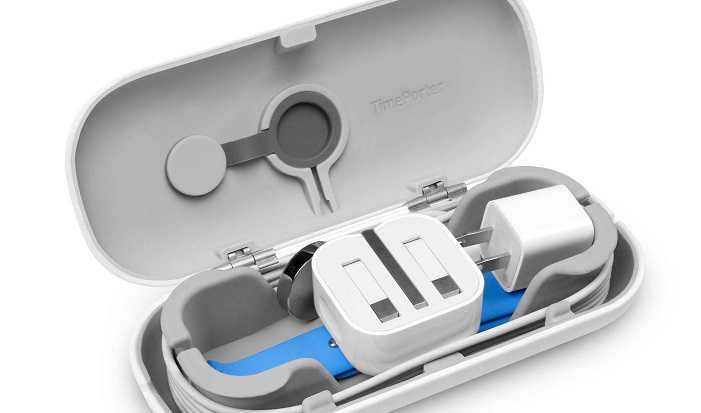 In this situation, appearance is inherently less important than design, and it's valuable that Twelve South would make it so easy to keep an extended charge without requiring an electrical outlet at all times, providing both convenience and safety.
Economic Qualities in Price
Carrying and display cases aren't inherently expensive, however many offer gimmicks and unnecessary or ineffective features that pad the price, thus making it less valuable.
The TimePorter has been designed by Twelve South with the user in mind, understanding that they're willing to spend the money on an Apple Watch, however are intelligent enough to understand that quality and problem solving is king.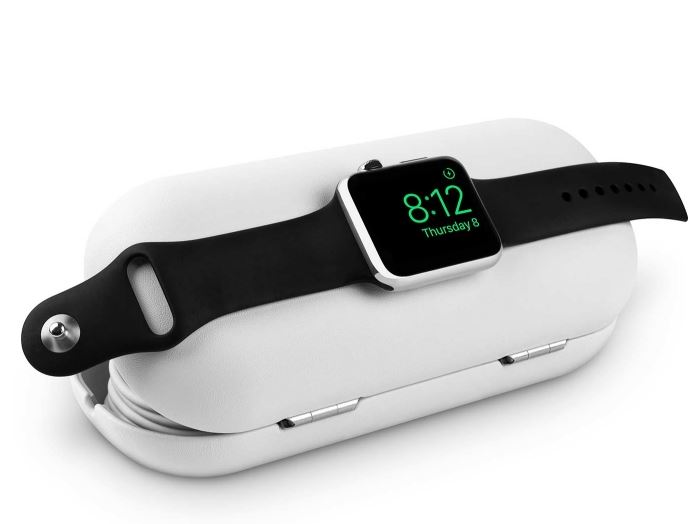 You may actually be surprised by its low price when you consider the durability and ease of use features, including a leather wrapped exterior and plenty of organized storage space.
As with any quality product it doesn't come cheap, however when comparing it with just about any other display or carry case it provides all of the essential charging, storage and display features and then some, giving it a very competitive position in the market.
This is further complemented by Twelve South's dedication to smart phone, tablet and personal computer accessories that support the full Apple product spectrum, including tablet compasses, HiRises and surface pads among many other quality solutions.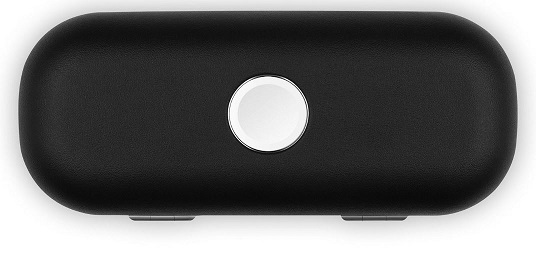 Their promise in value and quality is guaranteed with a full one year warranty against defects in workmanship or materials. While its limited to their products only, it provides a class of quality that makes it compatible with your other quality accessories.
Conclusion
Overall, the Twelve South TimePorter is a very effective solution to messy and uncomfortable to use Apple Watch accessories which are necessary for daily use, and its value is readily apparent.
As a display case it works exceptionally well with a beautiful leather exterior and the option of displaying your Apple Watch at different angles, including both horizontally and vertically to take advantage of your watch's viewing options.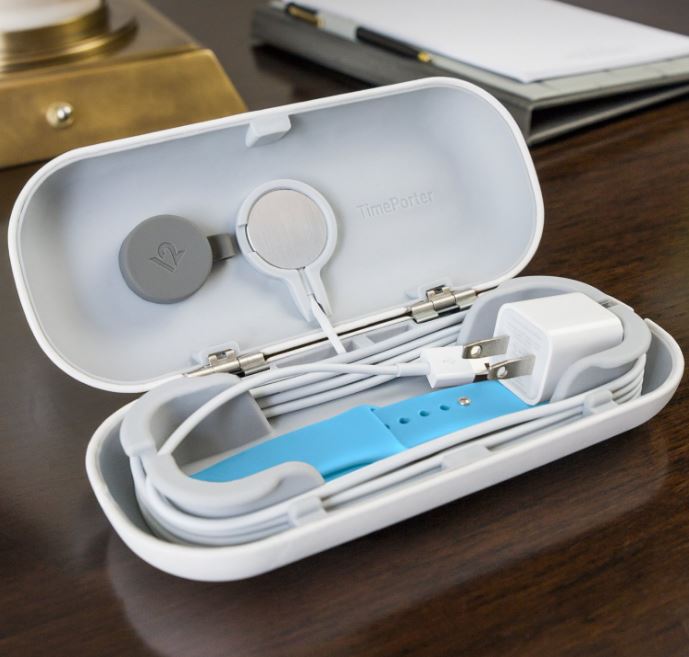 It's simple and easy to charge your smart watch in virtually any situation no matter which accessories your using at home and abroad, as you can charge a wireless battery charger when you have the chance, and have ample power for days on end.
As you probably know, there aren't any additional accessories included with the TimePorter, however it's intuitively designed to accommodate whichever ones you choose.
Meet Derek, "TechGuru," a 34-year-old technology enthusiast with a deep passion for tech innovations. With extensive experience, he specializes in gaming hardware and software, and has expertise in gadgets, custom PCs, and audio.
Besides writing about tech and reviewing new products, Derek enjoys traveling, hiking, and photography. Committed to keeping up with the latest industry trends, he aims to guide readers in making informed tech decisions.