Digital artists and creators need the best technology at their fingertips to bring their ideas to life. Traditionally, art has been drawn on paper, with a more common trend of digital creation. One issue is that digital creation hasn't always felt the same as drawing on paper. If that's an issue that hits close to home for you, then you may want a drawing tablet.
These devices connect to your phone, tablet, or computer and allow you to draw on them just like you would with paper. However, the drawing is then transferred digitally to your device, where you can see it come to life.
In the world of drawing tablets, one that has great functionality along with extreme portability is the newly released UGEE Q6 Mobile Drawing Tablet. If that sounds like something you need, then it's definitely worth reading more about it below.
Ultra-Portable and Easy to Take Anywhere
With a drawing tablet like this, portability is crucial. The ability to take your drawing capabilities with you wherever you go enables you to create art like never before. The UGEE Q6 enables you to do just that. It's available with dimensions of only 6.5 x 8.6 x .4 inches. Its weight is also only .5 pounds.
This means it's about the same size and weight as a small notebook, so you can easily put it in your backpack or bag or just carry it with you. Whether you want to go to your favorite park and do a sketch or meet your friend in the city and draw their portrait, the UGEE Q6 can go where you need it to.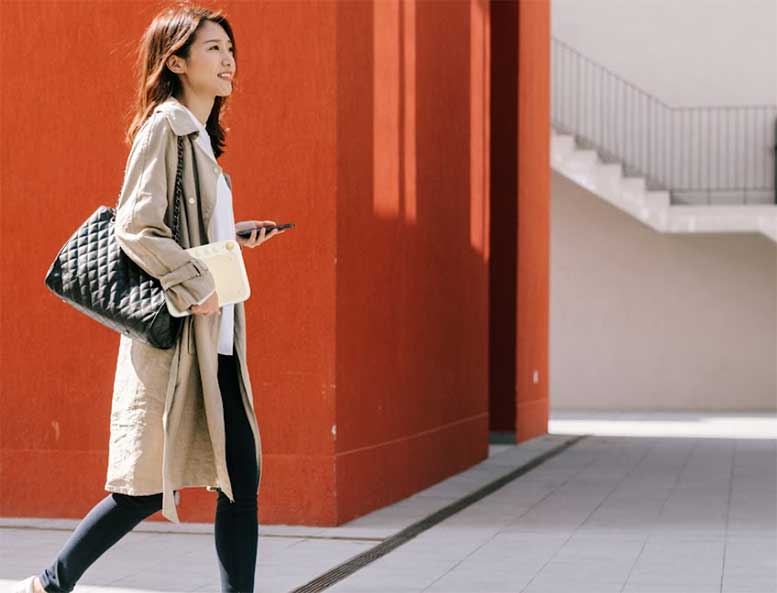 Detachable Cable for Ease of Use
One great feature that makes it versatile and portable is the detachable USB-C cable. This cable is used to plug into your devices and makes it so you don't have to utilize any alternative cables or adapters.
When you're taking it with you on the go, simply unplug it and store it so it doesn't damage the drawing tablet while in transit. If you want, you can even store it in a specially designed channel in the back of the tablet so you always know where it is.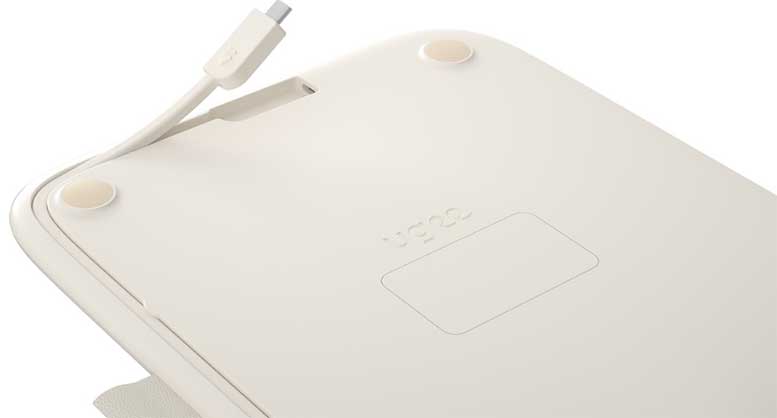 Designed for Drawing in Multiple Configurations
Digital drawings require a ton of different sizes for the various places they will be viewed by your online audience. To help accommodate this, the Q6 has the ability to be set to one of four drawing modes and configurations. The first is for a full-screen smartphone, with an aspect ratio of 20:9.
The second is for non-full-screen smartphones, with a ratio of 16:9. If Android tablets are more your style, it can work with them in a 16:10 aspect ratio. Finally, when used with other devices or even computers, it can accommodate an aspect ratio of 9:16. These various modes let you take full control of your drawing needs and allow you to fully release your creativity in a digital way.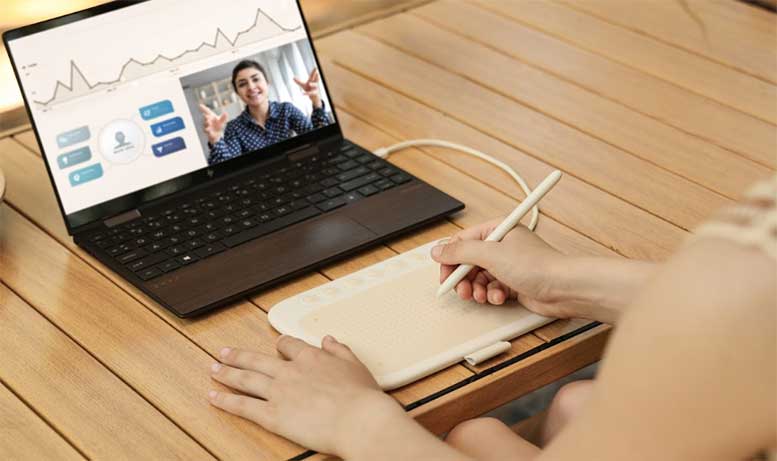 Comfortable and Battery-Free Stylus Included
In order to create your digital art on a drawing tablet, you'll need a good stylus. Lucky for you, the Q6 comes with an awesome one to use as soon as you set it up. This stylus is designed to be battery-free, so you never have to worry about it needing to charge. It has 8192 levels of pressure sensitivity, so you can easily create anything you think of.
It's also capable of 60 degrees of tilt recognition to let you draw how you want. The stylus also has a resolution of 5080 LPI and creates a natural drawing feel with no delays with at least 200RPS and a reading height of at least 10mm. Plus, there are eight removable nibs included, so if you happen to break one, you can easily replace it and get back to creating.
Plenty of Shortcuts for Improved Functionality
The Q6 isn't just a tablet that you draw on; it has a ton of functionality built into it as well. To control these functions, there are seven buttons along the side that are easy to access and use. They control functions including undo, redo, increase brush size, decrease brush size, erase, brush type, and drawing mode.
They are also grouped next to their related button functions so that you can keep from getting confused while using them. The Q6 also has indicator lights on the edge to let you know what mode it's being used in, as well as functionality info.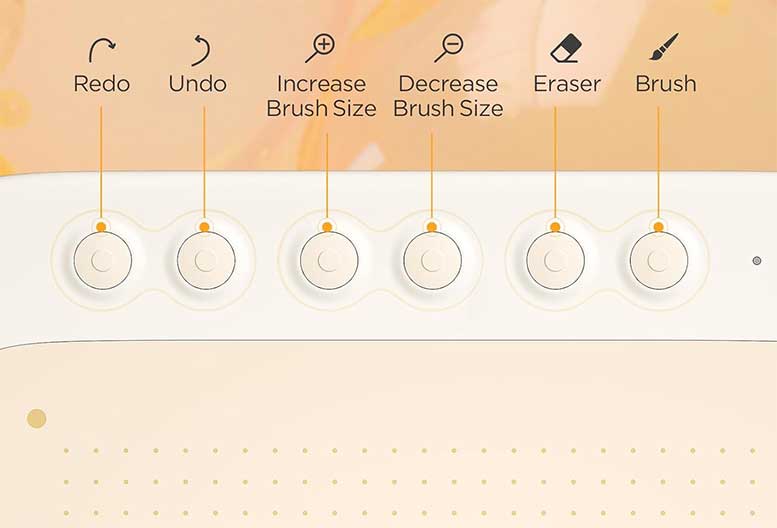 Not Just For Drawing
Even though it's a drawing tablet, that's not the only thing you can do with the Q6. For example, you can use it in your photo editing, note-taking, online education, or art journaling.
With a wide variety of uses, you don't have to feel limited to just drawing on it. While that is the main reason to use it, it's proven itself incredibly useful for just about anything you could want it for when paired to your computer or mobile device.
High Compatibility
To help the Q6 even further enable your digital creativity, it's compatible with a whole host of apps and operating systems. You can use it on your smartphone, tablet, or computer if it runs on macOS, Windows, Linux, Android, or Chrome OS.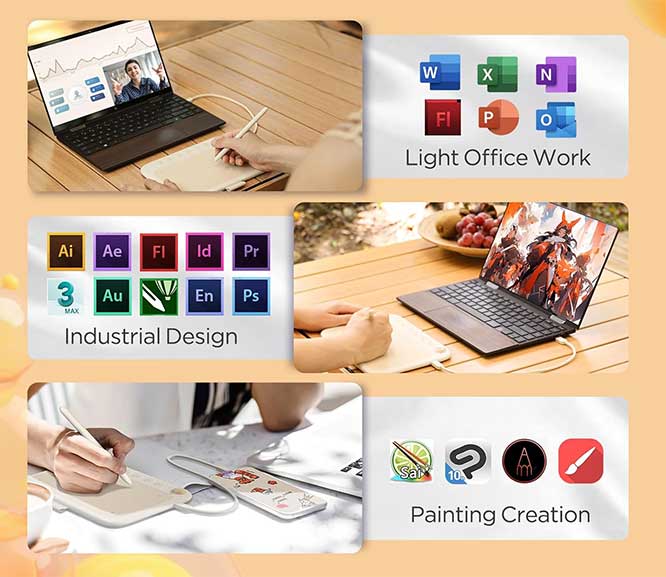 As for the art programs it can work with, there are dozens, with some of the more prominent options being Photoshop, Adobe Illustrator, Autodesk, and Affinity. For the most part, if it's a drawing program, chances are the Q6 is going to work just fine.
This is great so that you don't have to change your current hardware or learn new software. All you need to do is plug in the Q6, launch your favorite art program, and start bringing your ideas to reality.
Everything Included
To start using the UGEE Q6 it couldn't be easier. Especially since everything you need to get started is included right in the box. When you open it up, this is what you'll find:
The UGEE Q6 Drawing Tablet
Stylus
Eight nibs
USB-C to USB-C cable
Micro USB OTG adapter
Nib extractor
Warranty card
Quick guide
This ensures you can unbox it, learn it quickly, and start using it with no problems.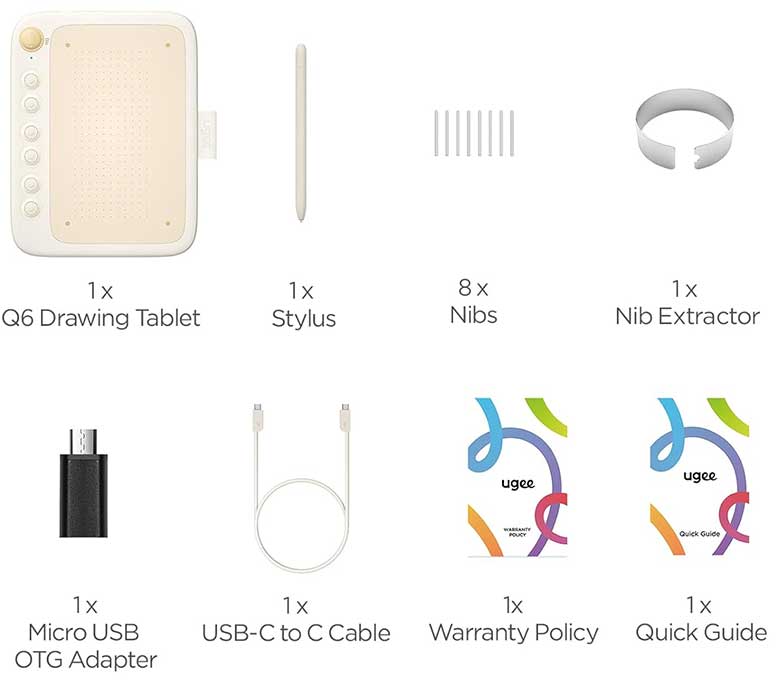 Great Looking Device with Multiple Colors
The UGEE Q6 isn't just a great functioning drawing tablet; it also looks great. The device is designed to look elegant and modern. All the materials used give it a great overall look.
Additionally, there are three different colors to choose from so you can match the tablet to your personal style. These colors include beige, mint green, and charcoal black. These colors are paired with a leather embossed stylus holder and the hidden USB-C cable channel to help elevate the overall look even further.
Designed with Left-Handers in Mind
The majority of people out there are right-handed. However, for those of us out there who are left-handed, drawing and writing can always be a pain (sometimes literally).
To help eliminate that problem for us, the Q6 has a left-handed mode. To activate it, all you need to do is hold the K6 button for seconds, which will make it easy for lefties to start drawing without pressing the buttons the whole time.
Pros and Cons
Technological devices are always going to have their pros and cons. Here's an overview of them for the UGEE Q6:
Pros:
Extremely form factor design and light weight make it easy to take with you anywhere you want to draw
The USB-C cable can easily detach and be stored in the molded cable channel in the tablet for safety from damage while in transport
You can draw in one of four different modes to create your drawings in various aspect ratios
Included battery-free stylus that makes drawing on the tablet feel real
There are eight total nibs for the stylus, so you can replace them easily in case one breaks
Seven different shortcut buttons along the left side that let you customize and change various settings and functions while drawing
It can be used for more than just drawing
You can use it with most art creation software options on the market
You can use it with most devices and operating systems
It's simple to get started with since everything you'd need comes in the box
Left-handed mode to make drawing easier for lefties
Three great color options
Cons:
It's not compatible with iPhones or iOS devices
No transparent sheet is included to allow for easy tracing of physical drawings
There is a bit of a learning curve to using the Q6 if it's your first time trying a drawing tablet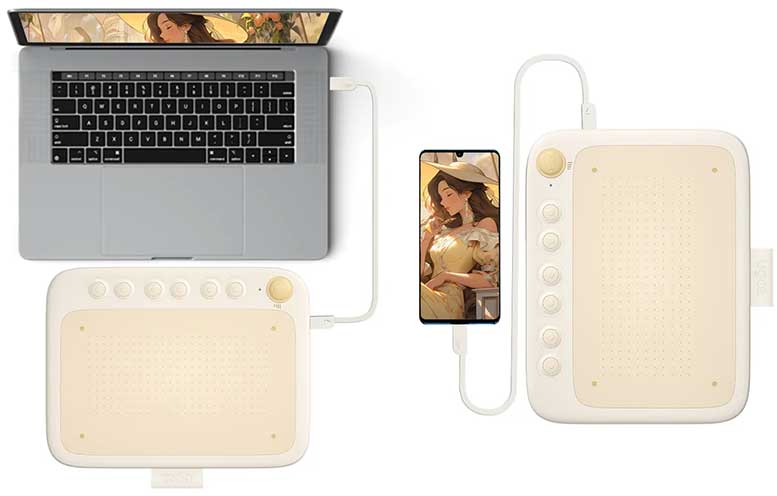 Final Thoughts
Overall, the UGEE Q6 is a great device. It's great for artists who want to try their hand at creating digital art but want to maintain the methods and feel of creating with paper. It's super compact and easy to take anywhere, and it works great with most smartphones on the market.
The Q6 looks just as great as it functions, and it even comes with an extremely well-designed stylus to make drawing feel even more natural. It's also great for students who want a different way to take their notes or for anyone who could utilize its functionality in their favorite computer software.
So, whether you're an experienced digital creator or someone just trying it out for the first time, the UGEE Q6 drawing tablet is an incredible piece of technology that can take the ideas in your head and bring them to life right on your screen. If that sounds like something you need to try, then it's definitely worth checking it out.
Meet Derek, "TechGuru," a 34-year-old technology enthusiast with a deep passion for tech innovations. With extensive experience, he specializes in gaming hardware and software, and has expertise in gadgets, custom PCs, and audio.
Besides writing about tech and reviewing new products, Derek enjoys traveling, hiking, and photography. Committed to keeping up with the latest industry trends, he aims to guide readers in making informed tech decisions.